Choosing the right business degree can be a daunting task. You want one that will give you the skills and training you need to launch your own business, but you also want it to be affordable and relatively quick to finish. That's why this blog is dedicated to helping you understand all of the different options available and how long it takes to get them.
From online degrees to on-campus courses, we've got you covered. In this guide, we'll also reveal the advantages and disadvantages of each type of business degree, as well as provide tips on how to choose the right program for you. So whether you're looking to start your own business or take your career to the next level, read on for everything you need to know about business degrees!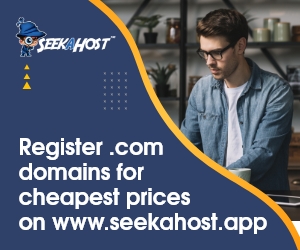 Types of business degrees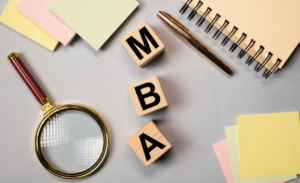 It can be daunting to choose the right business degree, but don't worry – there are many to choose from. In this comprehensive guide, we'll explain the different types of business degrees and their respective benefits.
We'll also help you research the schools of your choice before making a decision. After that, it's just a matter of putting in the time and effort to graduate! Different business degrees offer different career options after graduation, so it's important to choose the right one for you. With this information in hand, making the decision of which business degree to pursue will be a lot easier.
Advantages of getting a business degree
There are many reasons why getting a business degree is a smart decision. The cost of tuition is relatively affordable, making it an excellent investment for your future. A business degree also provides many advantages when starting or business growth. For example, business degrees often provide training in business administration, marketing, finance, and other critical skills.
Online and distance learning programs make getting a business degree easier than ever before. And, the degree can help you develop critical skills that will stand you in good stead for the long haul. Bottom line? Getting a business degree is a wise decision, and the sooner you start, the better!
How Long Does It Take to Get a Business Degree?
Choosing the right business school is important for many reasons, not the least of which is determining how long it will take to finish. While the time required to finish a business degree at the undergraduate level may vary depending on the program you choose, on average, it takes four years to complete the program.
If you're looking to shorten the time required, consider enrolling in an accelerated program. Doing so can shorten the time required by up to two years. Additionally, be sure to set realistic goals and timelines for completing your degree, so you don't get discouraged along the way!
Duration of a business degree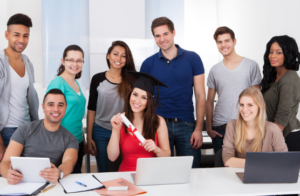 Choosing the right business degree program is essential for anyone looking to start a business. There are a variety of options available, with different durations and concentrations. However, the basic duration of a business degree is usually between two and four years. In the second year, you'll begin your studies in marketing, accounting, or management information systems (MIS).
The first year is typically devoted to acquiring foundational knowledge and skills. The final two years are focused on completing specialized courses that will give you an edge in your chosen field of work. So, whether you're looking to start your business from scratch or take your business to the next level, a business degree program is the perfect foundation.
Online vs On-campus learning
Choosing the right business degree can be a daunting task. So, how long does it usually take to get one? The answer depends on a few factors, such as your career goals and education level. The good news is that there are a number of accredited business degree programs available, both online and on-campus. The main difference is how fast you'll be able to start building your career.
Online learning is generally faster, but it's important to be aware of the quality of programs you're choosing. On-campus programs offer a more immersive learning experience and are often better quality. There are a number of different ways to get a business degree – online or on-campus. Both options have their benefits, so it's important to decide what's best for you. Make sure to explore all your options and find the program that's perfect for you. You won't regret it!
How long does it take to get a business degree online?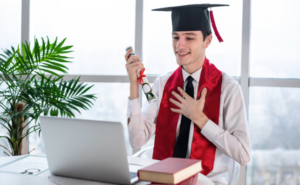 Choosing the right business degree program is essential for anyone looking to start their own business. However, with so many options available, it can be difficult to know where to start. That's why we've put together this comprehensive guide. We'll outline the different factors you need to consider, such as salary potential and specialty, and provide you with a sample program timeline to get you started.
No matter what your degree goals are, make sure to research the program you're interested in so you know what to expect. There are a variety of programs and courses available, so find the right one for you by considering your interests and goals. Happy studying!
Conclusion
Having read this comprehensive guide, you now have an understanding of the different types of business degrees available as well as the time and resources required to complete them. Plus, by learning about online vs. on-campus learning, you can choose the program that is best suited to your needs and schedule. So, what are you waiting for? Start planning your business degree today!
Frequently Asked Questions
How long does it usually take to get a business degree?
It normally takes about two years of full-time study to earn a business degree. However, there are some courses that can be completed in one year. The majority of courses will cover accounting, marketing, finance and contract law. Most business degrees require at least two years of full-time study, but there are some that may only require one year of full-time study. Additionally, you should expect to finish your degree around the age of 28.
What can I do to speed up the process?
The best way to speed up the process of finding a business school that's right for you is to take things one step at a time. Here are some tips to help you get started:
1. Look at factors like location, program length, and tuition rates.
2. Check out rankings and reviews from students who have already graduated from the school.
3. Get started early by doing your research and reaching out to schools of interest.
Once you've made a decision, start planning your application timeline as soon as possible. You will be amazed at how much faster the process will go this way!
What are the advantages of getting a business degree?
There are many advantages to getting a business degree, including the following:
You'll learn about important concepts like finance, marketing, and accounting which are essential for any business owner.
In addition to these tangible benefits, acquiring a Business Degree can also help develop creativity, critical thinking and problem solving ability.
Getting a business degree will give you an edge over your competition in the job market.
A well-rounded education will equip you with the skills to lead a successful startup or manage an established company.
Which schools should I consider if I want to study business online?
Before you start your business school journey, it's important to do some research and find a school that meets all of your specific needs. While there are many business schools that you can choose from, the best time to start your education is now. The business market is constantly changing, so by studying business online, you're not only getting an education but also building a career foundation that will keep you ahead of the curve.
Many people study business online because it's a flexible way to get a degree. You can take courses at any school, depending on your level of education and interests. Plus, business school programs are often designed to accommodate students with different educational backgrounds.
Is there anything else I need to know before enrolling in a university for business degrees?
Before enrolling in a university for business degrees, it is important to be familiar with what a business degree entails. Additionally, it is important to study the admission requirements and deadlines as well as other required documents such as transcripts or entrance exams. Different universities have different programs and faculties so it is important to do your research first. You can use this tool to compare different business degree programs across the world.