Gamification has become a popular trend in the iGaming industry, with loyalty programs being a key tool for optimizing relationships with users. By incorporating "games within games," operators can maximize gameplay and enhance user engagement. However, to remain competitive and meet the demands of an increasingly discerning audience, operators must remain flexible and personalize their offerings. As a result, many brands have begun to gamify their platforms, getting users to subscribe to newsletters, make deposits, or play a specific number of rounds. The gamification approach can take various forms, with initiatives originating from both the operator and the provider.
Online casino operators employ various promotional strategies to attract new users and reward active players. Therefore, it is advantageous for them to set up bonus campaigns via the casino's backend system, a function that is included in software developed by Slotegrator – a company with ten years of experience providing solutions for the gambling industry.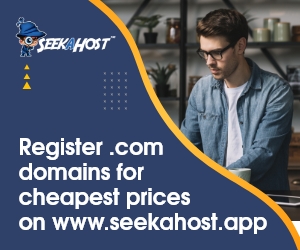 Another example is the integration of iGaming Cloud's real-time data and gamification tools with Lottoland's online lottery offerings presents a highly potent opportunity.
What is gamification in the context of casinos?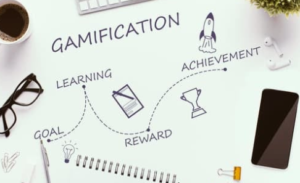 Gamification refers to incorporating game-like elements into traditional casino games or developing interactive online casino games and tournaments to enhance the gaming experience and market your business. It can involve features like leaderboards, loyalty points programs, and other reward systems that provide incentives for users to continue playing.
How does gamification work in online casinos?
To enhance user engagement and motivation, casinos have implemented various gamification techniques. Although not a new trend, it has gained increasing popularity in recent years. Common gamification elements in casinos include badges and awards for successful task completion, such as winning a specific number of hands at blackjack or playing a certain number of rounds on the slots.
Modern casino games that employ gamification offer rewards such as free spins, bonus money, and other incentives to encourage regular customers. This drives players to keep trying new games.
Casinos use gamification as a marketing tool to attract new customers by offering welcome gifts and rewards for making the first deposit. These tactics can be effective in customer acquisition and retention.
The benefits of gamification in casinos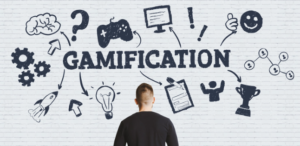 Gamification benefits in casinos can be classified into two groups – those that benefit players and those that benefit casinos. Casinos gamify the player experience mainly to make it more user-friendly, leading to higher profits.
Gamification adds a new touch to the casino experience, giving players a much better gaming experience. In addition, a well-gamified casino enhances player retention, which is crucial in an industry with plenty of options for players. For players, gamification offers more rewards and better gameplay, which adds value to their experience.
Moreover, players feel a sense of accomplishment as they progress through the gamified levels of casino games. This sense of achievement is vital as rewarding players with prizes and experiences fosters loyalty and helps the casino get new players and improve its ranking.
Is Total Gamification the Future of Online Casino Games?
It is highly likely that the popularity of online slots and games with multi-layered features will continue to grow, thanks to software providers like Netent and Microgaming, who have successfully gamified them. Nowadays, players demand more interactive, layered, and skill-based games due to the constant advancement in technology. Therefore, it's safe to say that un-gamified games will eventually become outdated, similar to pagers and CD Walkman from the 1990s.
Takeaway
The use of gamification can greatly enhance the gaming experience for casino players, introducing a new level of engagement to traditional casino games. By incorporating elements such as leaderboards, tournaments, and mini-games, gamification can foster a competitive spirit and a sense of accomplishment that can make the gaming experience more interesting. Moreover, gamification video editing tools and features, such as loyalty points programs and perks, can serve as incentives for players, thereby enriching their overall casino experience.
FAQs – How Online Games Are Using Gamification?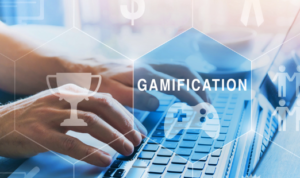 What algorithm is used in casino games?
Contemporary slot machines operate on a random number generator algorithm, commonly known as RNG, that doesn't rely on any form of memory to decide the generation of numbers.
Which system is used in the casino industry?
The Casino Management System (CMS) is employed to oversee the daily operations, security systems, and assets of the casino. The CMS is the central point around which all casino transactions revolve. It analyses and manages all aspects of the casino's operations, making day-to-day activities more manageable.
What is casino gaming software?
Online casino software refers to a collection of programs that assist online casinos in providing their players with seamless gaming and gambling experiences. Compared to earlier software engineers, contemporary casino software has advanced significantly in sophistication.