Search engine optimization (SEO) can seem like an overwhelming, complicated process that's too hard to understand and even harder to perform properly. However, with some simple steps, the right keywords, and some good old-fashioned research, you can get more traffic to your website, even if you're not looking to go national or international. 
This guide on how to drive web and foot traffic to your business using local SEO will walk you through every step of this process so that you don't have to guess what works—and what doesn't—in the world of SEO marketing.
What Is Local SEO?
Many local businesses don't realize that, with a few simple steps, they can create their own online strategy that will turn their brick-and-mortar business into a web presence. Whether you have a local restaurant or retail store, we're going to show you how leveraging your location with search engine optimization (SEO) tactics can result in more customers coming through your doors. We call it local SEO.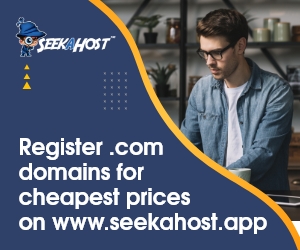 If you want to get more people searching for your products or services in their area, keep reading!
Step #1: Establish Your Business Presence on Google
When your business starts getting its name out there, it's a good idea to make sure it's finding its way into search engines—specifically Google. You can get started with free local SEO from Google Places or Yelp. 
Once you've got a solid following on these sites, start exploring other social media platforms like Facebook, Twitter, Foursquare, and so on. The more places people can find you in this digital realm, the better! If they can't find you, how will they buy from you?
Step #2: Claim Your Google My Business Listing
Creating a Google My Business listing is an easy way to make sure your business information appears on Google search results for local businesses. Once you've claimed your business, Google will present you with a dashboard where you can add details about your business, such as address, phone number, photos and more. You can also claim ownership of your NAP (name, address, phone) across other platforms like Facebook and Bing Places for additional visibility. 
By claiming your business listing on Google, you are essentially making sure that when people search for your product or service in their area, they see your company listed first. This is why local SEO is so important—it helps drive web traffic from potential customers who are actively looking for what you have to offer near them!
Step #3: Build a Directory Listing
Get a local directory listing for your business by registering with sites like Yelp, Google+ Local, Bing, Yahoo! (Bing) and Foursquare. Getting reviews on these websites is an important part of local search optimization as they're often considered authority sites in their respective markets. 
For example, having a few four-star ratings on Yelp is much more influential than getting 20 five-star ratings on a lesser-known site. This doesn't mean you should stop at those big guys; create profiles on other local directories, such as Citysearch or Insider Pages, too. 
Once you have some listings set up, add all of them to your website—even if you don't think they are optimized well enough yet—and try to get links from other authoritative sites pointing back to your listings. These will improve your rankings over time and help you grow into new markets.
Step #4: Submit Your Website's URL to Major Search Engines
There are three major search engines (Yahoo, Google, and Bing) that drive most of your business's web traffic. You can submit your website to all three search engines from a single interface—Google has a free submission tool you can use.
This will allow you to claim ownership over your domain name and create an XML sitemap for better indexing by search engines. It also gives you access to features like geo-targeting and location-specific search results. It's worth it!
Step #5: Get in Touch with the Right People
Before you go local, contact your city's chamber of commerce or visitor's bureau. These groups should be able to put you in touch with a tourism board or other city officials who can steer you in the right direction. 
Make sure to seek out groups in the right forums, too. Find an online forum for local businesses that do business in your industry—or even just locally owned small businesses that might partner with you—and start introducing yourself. Read up on forums etiquette before chiming in! 
You may also want to follow these people on social media; if they have blogs, add them to your RSS feed so you don't miss any future posts. Finally, connect with them on LinkedIn; it's important to remember that although social media is great for getting information out there quickly, nothing beats face-to-face networking when it comes time to get down to brass tacks.
Step #6: Gather Testimonials from Happy Customers and Provide Testimonial Verification on Your Website
Gathering testimonials from your customers isn't just a way to boost your ego. It's also an easy, inexpensive way to increase customer trust. Even if not all customers read them, seeing their peers talk about how great you are will reassure customers who might be on the fence about purchasing. 
Give them a chance to see how other people feel; add testimonial verification by displaying their picture alongside their comments on your website. This is another simple but effective way to build trust with potential customers. 
But make sure you ask for permission before using their photo or quote—and ask if it's okay for you to use it forever (or until they change their mind). Also, don't forget to thank them! The best testimonials come from people who were genuinely impressed with your product or service—so go out of your way to show that appreciation in whatever form is most meaningful for them.
Step #7: Optimize for Online Reviews Through Review Aggregators Like Yelp or Google My Business
We know that reviews are a good indicator of whether customers are happy with your business, which can help bring in new customers who want to shop at a place that others recommend. 
While it's impossible for your business to have a perfect rating across every review site, it's possible for you to influence where those reviews go. If you manage multiple locations or offer different services, make sure each one has its own online presence so that customers can easily find information about them all. 
You should also respond promptly when someone leaves a review—even if it's just to say thank you! This will show potential clients that you care about their feedback and makes them more likely to check out your other locations or services.
Step #8: Connect with Other Locals to Stay Top of Mind
It's hard for most businesses, even small ones, to keep up with local search on their own. Connecting with other local business owners can help you achieve your goals. Find a way to work together in your industry, whether it's sharing a web designer or attending networking events. The more people who know you exist locally, especially online and in person, will help drive traffic your way. 
Local social media groups and organizations can give you the information you need to drive web and foot traffic to your business. Being active in these social media groups and associations allows you to learn from others who are doing what you want to do. 
If there isn't one that fits your niche, start one yourself! For instance, if you want to be known as an expert in fixing Windows issues, you can create a group dedicated to helping Windows users troubleshoot common Windows problems. You can share how to perform a DISM scan or share resources that can be of relevance.
These groups often have leaders (and sometimes sponsors) that offer training sessions for members—both paid and free—that also cover topics like how to set up Google Analytics correctly or how to write good SEO copy. You might want to take advantage of these sessions, too!
Step #9: Attract Potential Clients by Growing an Email List and Offering Discounts to Subscribers Only
A way to attract potential clients is by building an email list. You could offer subscribers a coupon or other special offer only available to people on your list. Also, you could hold contests or give prizes away in exchange for signing up. 
All of these will generate new leads that you can contact at a later date with offers for discounts, products or services. Another idea is to create a local business directory where you feature businesses in your area. This gives them exposure while also creating another platform for attracting more leads.
Step #10: Ensure You Have the Devices Required to Put Up an Effective Local SEO Strategy
What's the use of having a solid local SEO strategy that drives foot and web traffic to your business if you don't even have a device to use for implementing it? Hence, ensure you secure a reliable desktop PC or laptop and have a stable internet connection to keep up with the demands of your local SEO strategy. Optimize your PC's settings as well to ensure no Windows error ever messes up with your strategy.
Wrapping Up
If you're looking to attract local customers and drive in-person traffic to your business, SEO (search engine optimization) can be an extremely effective strategy. It involves several different tactics that all work together to boost your business's visibility and prominence in search results, making it more likely that potential customers will find you on Google, Yahoo!, Bing, and other search engines.
However, SEO can be tricky if you don't know where to start. Fortunately, there are some different steps you can take to increase your site's visibility on Google and other search engines, with the ultimate goal of attracting more local customers to your business and website. These guidelines will help you get started with a simple approach to SEO that will drive web and foot traffic to your business in no time!