There's no doubt about it – online businesses are the wave of the future. With more and more people shopping, banking, and doing business online, it's no wonder that entrepreneurs are looking to start their own online companies.
There are many advantages to running an online business, including the ability to reach a global audience, the ability to work from anywhere, and the low overhead costs. Online businesses can access a vast talent pool, as they are no longer restricted to a certain area or city in order to find employees who have the right skillset and are constantly learning new skills.
As the world becomes increasingly connected, online businesses are poised to continue growing in popularity. Launching an online venture is a smart move for entrepreneurs, or for existing businesses who want to expand operations. Read on to find out the things that you need to know about online business.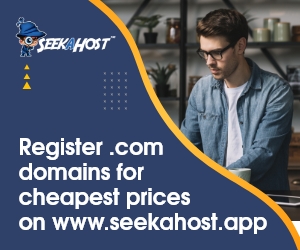 What all digital marketers need to know about online businesses
Before diving in and starting an online business, there are a few things digital marketers need to know. Unlike what others think, online businesses are not a get-rich-quick scheme. It takes hard work, dedication, and perseverance to build a successful online business.
When you put your business online, you open it up to a whole new world of customers. But you also open it up to new risks. Hackers, cybercriminals, and fraudsters are always looking for new ways to target businesses, and the internet provides them with a wide reach. So if you're thinking about taking your business online, it's important to be aware of the risks involved.
One of the biggest risks is data breaches. If your website or online database is hacked, sensitive customer data could be exposed. This could include credit card details, addresses, and other personal information. In addition to damaging your reputation, a data breach may cost you a lot in terms of legal bills and compensation. Phishing attacks are another security risk, where fraudsters pretend to be from your organization in an attempt to gain access to your sensitive data. These attacks can be very sophisticated, and even the most vigilant businesses can fall victim to them.
So what can you do to protect your business? First, make sure that your website is securely hosted and that all software is up to date. Second, invest in security tools such as firewalls and malware protection. Third, create strong passwords for all accounts and change them regularly. Finally, educate your employees about cybersecurity threats and how to avoid them.
7 Tips to Start an Online Business from Scratch
Starting an online business from scratch can be a daunting task. There are so many things to think about and consider before you even get started. But don't worry, we've got you covered. In this article, we'll walk you through everything you need to know to get your online business up and running in no time.
Choose your niche


First, you will need to decide what kind of business you want to start. There are many different options out there, so take some time to explore your options and find the one that's right for you. Once you've decided on your business idea, it's time to start planning your website. This is where you'll showcase your products or services and build relationships with potential customers.

Research your competition


Before you launch your business, it's important to research your competition. This will give you a better understanding of the market, who your customers are, and what they're looking for. It will also help you to identify your unique selling proposition – what makes your business different from all the others out there.

Create your business plan


Before you can start your business, you need to have a plan. Your business plan will outline your goals and objectives, as well as how you intend to achieve them. It should also include information on your target market, your financial projections, and your marketing strategy. Although it may seem like a lot of work, creating a comprehensive business plan is essential for ensuring the success of your business.

Create your website


Choose a web hosting provider and register your domain name. This is an important first step you need to take when setting up your website. Once your website is up and running, you'll need to start promoting it to drive traffic and generate sales. There are many different ways to do this, so be sure to explore all of your options.




Marketing your website
After creating your website, it's now time to establish it by means of promotion. A few ways to promote your website are to submit it to online directories, promote it on social media, pay to advertise, and by creating informative content that people will want to link to. By taking the time to promote your website, you can increase its visibility and attract more visitors. You can also use video marketing to tell stories to get the attention on social media channels. 
Create payment methods


Before you can start accepting payments from customers, you'll need to set up a payment system. There are a few different options to choose from, so it's important to do some research and figure out which one will work best for your business.

Track your finances


Once you have a payment system in place, don't forget to keep track of your finances. This will help you ensure that your business is running smoothly and that you're making enough money to cover your expenses. There are a variety of finance tracking software programs available, so again, it's important to do some research and find the one that will work best for you and your business.
Wrap it up! 
Starting an online business from scratch can be daunting, but it's definitely possible with some planning and effort. With a little bit of planning and effort, you can have your very own online business up and running in no time. Just remember to take things one step at a time and you'll be well on your way to promoting your business for success.