Looking for the best Blog writing tools to become a better writer?
Then this review will present you the best tools you may want to use.
Blog writing is huge nowadays.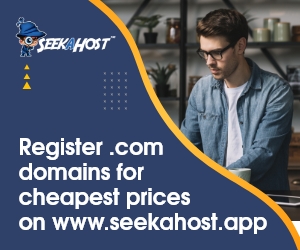 In 2022, literally every company that has a successful digital marketing campaign (owns or runs) a blog.
Blogs are mainly of two types . The huge blogs that are run by influential figures who work in giant corporations and the smaller more personal blogs of a person who is either a hobbyist or a small business owner. (how about this for the last part:….personal blogs of people who are either hobbyists or small business owners)
Regardless of which type of blog you have; a killer post is probably your top priority. Here in this post, we shall check out five tools (along with their pros and cons) that can help you write an excellent blog.
Best Blog Writing Tools
1. Yoast SEO
Yoast is a plugin for WordPress and Shopify that helps with the SEO of sites made using those platforms.
However, there is a separate online tool provided by Yoast called the "Yoast Content Analyzer". This is the tool that we are interested in today as it provides a complete analysis of your blog post.
You can use that analysis to improve your post and turn it into a truly engaging piece of content that your readers will love.
. This tool provides two kinds of assessments. One is the SEO assessment and the other is the content assessment.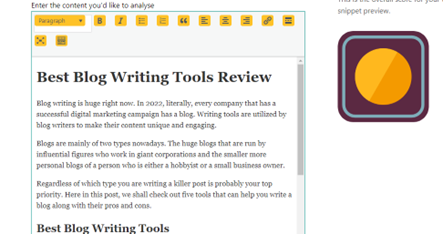 The content assessment grades your content readability. For example, it informs you whether the number of sentences with passive voice and transition words/phrases is too much, too little, or the recommended amount.
On the other hand, the SEO assessment informs you of your keyword density, Meta description, and number of links and words in the post as well as the SEO title and blog title of the post.
Pros:
Real-time analysis.
Provides great suggestions
Intuitive UI
Free to use
Cons:
Does not make any corrections, only give suggestions.
Prepostseo.com has more than one writing tool in its arsenal. You can find a grammar checker, spell checker, paraphraser, text summarizer, and plagiarism checker in its vast library of online tools.
The other tools are not related to writing so we won't be mentioning them. All of the tools that we just mentioned are free and also have paid versions (that come with more features).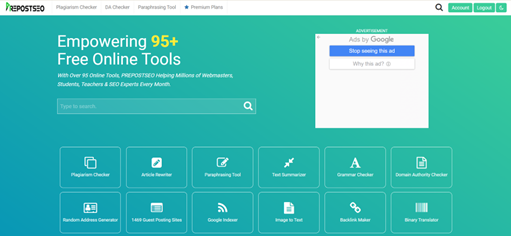 With the paraphrasing tool, you can rewrite your text using three different modes i.e., Standard, Advanced, and Fluency modes.
With the plagiarism checker, you can find out if your content has any duplication in it. In case there is, you can find the exact sources as well.
The text summarizer can condense your paragraphs into sentences while keeping the gist of the matter intact.
The grammar checker and the spell checker are very self-explanatory names and they do just what their names say.  Explain these tools in the same way as the above three.
There are six paid plans available: three of which are annual and three are monthly. The common features among all plans are:
No ads
No captcha
Unlimited user seats
The differences are in prices and number of queries and the word limit. For monthly plans, you get 5,000, 25,000, and 75,000 queries for 10$, 20$ and 45$ per month respectively.
We can put this sort of thing here:
Here is what you can get with the monthly plans:
| | |
| --- | --- |
| 5,000 | $10 |
| 25,000 | $20 |
| 75,000 | $50 |
In annual plans you get 50,000, 200,000, and 500,000 queries for 50$, 150$ and 350$ per year respectively.
There are refunds available provided that no more than 10% of the queries have been used.
Pros:
Free to use
Can upgrade to premium
Fast
Accurate
Cons:
Ads in the free version
Mandatory captcha in free version (in selected tools)
3. Hemingway Editor
Hemingway is an online tool that offers a content analysis service just like Yoast. The only difference is that Yoast also offers SEO analysis while Hemingway does not.
Hemingway editor also exists as a desktop application that you can download from their website. This tool is super helpful for writing an engaging blog post. It provides different types of suggestions to improve your content.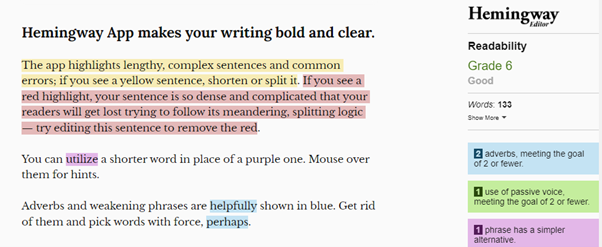 The suggestions are also color-coded so you can quickly find out which type of correction you need to do. It also assigns a readability score to your write-up.
The color coding is as follows:
Yellow and red texts are difficult to read.
Purple texts can be written in a simpler way.
Green text is in passive voice.
Words in blue are adverbs that weaken your text.
The Hemingway editor also allows you to write and edit your work in their editor so that you can receive feedback in real-time.
Pros:
Free to use
No advertisements
Cons:
Does not offer corrections for all issues
Paraphraser.io is chock-full of content optimization tools. On this free platform, you can get a paraphraser, plagiarism checker, text summarizer, and grammar checker…among other utilities.

The paraphrasing tool has two free modes called "Fluency mode" and "Standard mode". Standard mode just changes some words here and there. Fluency mode can add or remove components from a sentence to change its structure and readability.
The plagiarism checker can detect duplicated parts in your write-up. The results of the check are shown in neat graphics which show the percentage of duplication. The links of the web pages that had the original content are also listed.
The grammar checker will correct any spelling errors and tense mistakes, while the text summarizer can give you a succinct outline of whatever amount of text you provide to it.
All these tools have some word limits imposed in the free version which are removed in the paid version.
There are two pricing plans; a 20$ per month plan and a 150$ per year plan. The benefits provided are the same; you get Creative mode in the paraphraser, all ads are removed, and the word limit is increased.
 Pros:
Free
Accurate
Fast
No registration is required for free users.
Cons:
Ads in the free version
Mandatory captcha
Conclusion
These were four tools and toolkits that can be used to write great blog posts and optimize your content. All the tools in this list were free to use while a few were freemium as well. Using these tools, you can improve your write-up and content quality.