What Is A Blog and How Does It Work? (2021 Blogging Guide)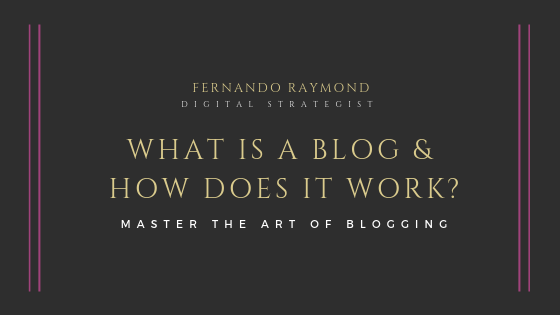 What Is A Blog and How Does It Work? (2021 Ultimate Blogging Guide)
A blog is a word that's has become more popular over the years. These days, there are millions of blogs available on the internet, and it's important to understand what blogs are and how they work.
You are reading this article on my blog, where you can see more blog posts written by me. I'm a blogger who writes blogs. Now let's look at in more details…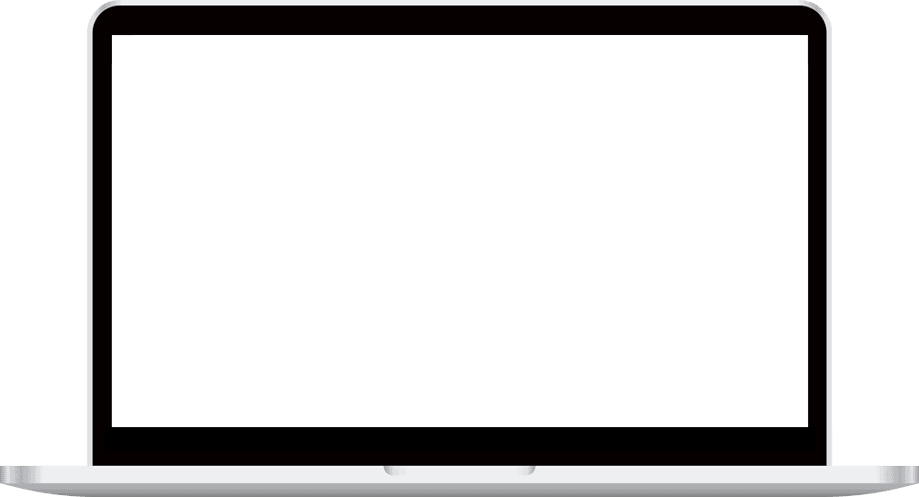 What is a blog
A blog is derived from the short form of a web blog. It is an online journal where people can share their experiences or share information with other readers on any topic.
Blogs allow the owners to post a reversed chronological order; new posts first appear at the top while the oldest posts are at the bottom.
So how did blogs come about?
With the increased use of computers over the years, blogs came about as more and more people started using computers extensively.
Before the world wide web, people would interact on networks, and they would share the content through message boards, also called 'newsgroups. They allowed people to share information and talk about topics they were interested in.
The first blogs appeared in about 1994 as people started sharing their diaries and wrote about their day to day life. The topics ranged from family matters, travel, hobbies, and other topics.
In 1999 the term weblog or weblog was coined, and it later evolved to just 'blog' a few years later as blogging became more popular.
History of blogging
Read more about the history here.
What use is a blog?
The uses of blogs are as vast as readers desire; there are blog covering anything and everything.
One could start a blog for personal reasons, to pass on information about their field or for much other business or personal reasons.
Anyone can start a blog; you can choose to start a blog to share your personal experiences with others.
For a new business, a blog can come in handy when you are trying to attract new clients. Blogging helps people know more about what you do and how your business can help them through the provision of products or services.
Once the business grows, blogs are a way to give even more information to your clients by giving them insightful tips on how to use the products or services you offer.
Through blogs, search engines can link people looking for what you offer and lead them straight to your blog or website. It makes you searchable, which is essential for business growth and for you to match up to the competition.
The more you blog, the better your advantage. It makes it more likely for your website to be discovered by search engines, driving more traffic to your website.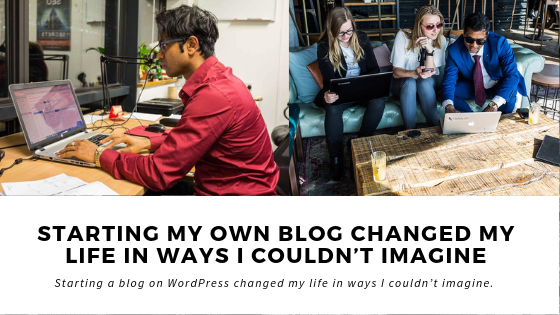 Blogs are useful in the following ways;
Helps build your brand
Helps connect you to the right audience (people looking for exactly what you are offering)
Help get quality leads and drive them to your website
You can share information in an affordable way
One factor to keep in mind is that sharing informative posts and blogs for business is the key to growing as a business.
For personal posts, the more creative the blogs, the better to keep your audience engaged. The quality of blogs and information shared counts.
Quality blogs help you become an authority with your audience, and they will know to come to you in all matters related to your field and establishes loyalty. This makes your business more credible, and this works, especially if your business is still unknown.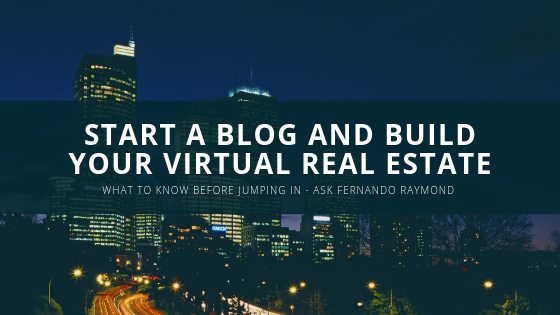 Blog structure
Most blogs have a similar structure which includes;
A header – this contains the navigation bar or menu
Main content – this is the area shows latest blog posts or highlighted topics
Sidebar – this can contain favourite content, call to action or social profiles
The Footer – can contain links, disclaimers, contact info or privacy policy and more
So, what's the difference between a website and a blog?
The main difference between a website and a blog is the type of content each offers.
A website is less frequently updated, and it can hold the business profile; such as location, a description of their products or services, some company or background information and a few more pertinent company information.
A Blog, however, is where information is shared frequently, and the company can write about any topic that touches on what they do and how they do it.
There is more creative leeway in blogs, and with the comment section at the end of each blog, the audience can get to interact with the business and share their take on the piece or ask questions.
What's the difference between a blog post and a web page?
Any blog you put up appears as a page in your browser. The term page is a description of the document and its location.
A blog is a collection of web pages about a topic. It's like a collection of pages of a journal or log, but now, a blog is available online.
Some websites have pages that are fixed and are rarely changed, and they have blogs with fresh content that changes every other week, month, or even several times a day.
With this info, you know what a blog is and the importance of a blog in business. Now it's your time to start a blog that matters.
You can learn how to start a blog and make money blogging. There are many guides to starting a blog and I have written about how starting a blog changed my life.
In this article, Nicole Venglovicova shows how to start a personal blog and grow it.
Why Start a Personal Blog and How it Helps?
Neil Franklin talks about blogging and you can ask him anything about blogging message creation. He is the best at creating the ultimate blogging message.
Read: How to write a perfect blog post in 6 steps
How does a blog work on a website
a blog is connected to the root domain (https://www.fernandoraymond.com/blog/) of where the website built. A blog is dynamic and content get populated as the site owner publishers blog posts.
How to create a blog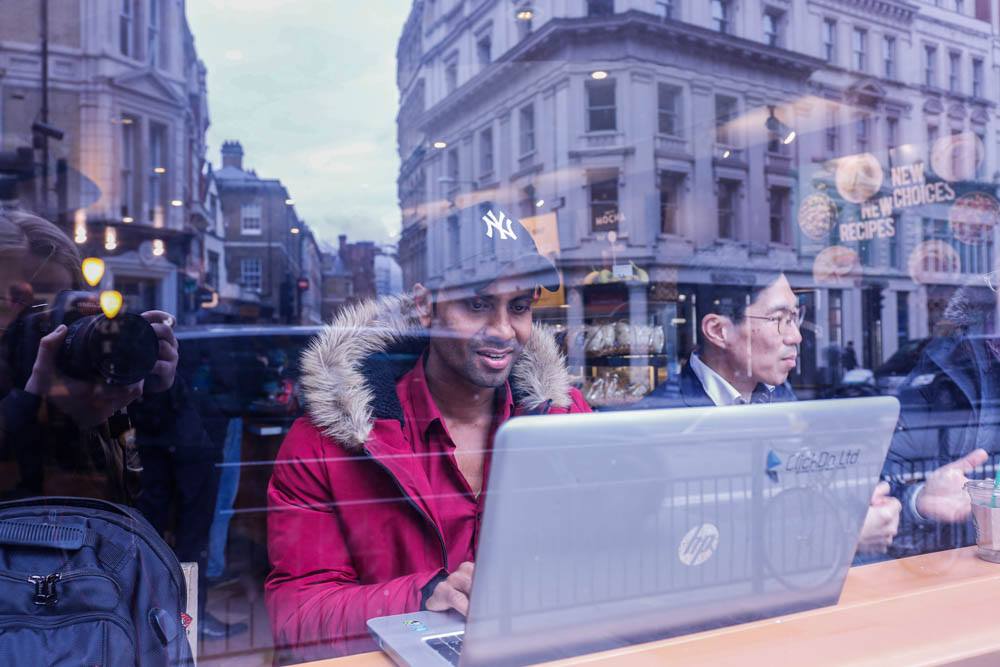 Creating a blog in 2021 is easier than ever however you must know how to pick the right niche to choose the perfect domain name and web hosting.
When it comes to domains names, make sure to get a .com domain if you are interested in getting global traffic to your blog. I have written many articles on SeekaHost about vitality in having a .com domain and how it helps SEO as well. I will go about it in detail later,m but for now, start with a .com domain name.  
You can register a .com domain name for just $5.99 at SeekaHost and it's the cheapest .com domain name registration online.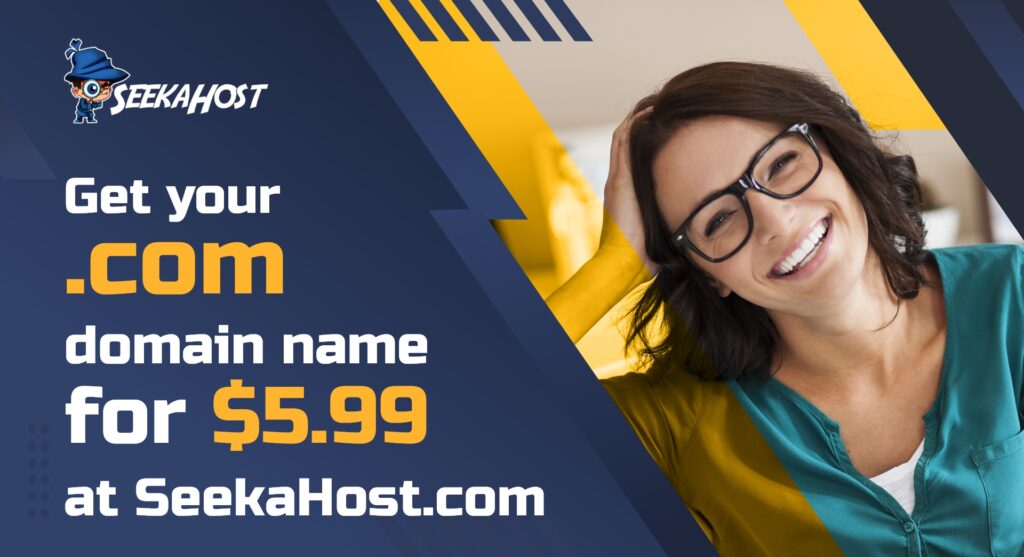 Next you web hosting and there are many types of web hosting services, but with the right services, your blog is secured for the long term journey on the web.
Learn the steps to create your own site with a blog, with these tips I have written.
Now let's looks step by step how to create your easy blog. These are the same steps to use when creating a private blog network as well.
I will show how to easily use the SeekaPanel where you can register cheapest .com domain name and buy hosting for the WordPress blog site.
First, you may visit https://www.seekahost.app/

2. Signup and create a new account at https://portal.seekahost.app/register

3. Then login to your account at https://portal.seekahost.app/login  

4. Register a domain name for your blog site

5. Buy a WordPress Blog hosting plan:

or Private Blog hosting plan at https://portal.seekahost.app/pbn-hosting with multiple IP class hosting to create a private blog network.
6. You are all set to host your domain by installing WordPress to your domain name with the 1-Click WordPress installer.

7. Once WordPress is installed, change the name servers if you have the domain registered at some other registry. 

8. Activate the SSL Certificate for free and your domain will be secured and SEO friendly. 

9. Visit your WordPress site login page by clicking the Login to the site.

10. Use your username and password to access the WordPress dashboard. 
11. Start building your blog site and keep blogging. You can learn it all by watching the below video by James at SeekaHost. The video will show you everything about how to create a blog step by step as I explained above.
How do blogs work to make money
There millions of blogs on the web and not every blog makes money, however, if you built a blog the right way and monetize it, you can make a lot of money from blogging. The blog for profits blueprint is one good course you can take to learn how to monetize blogs.
Blogging for beginners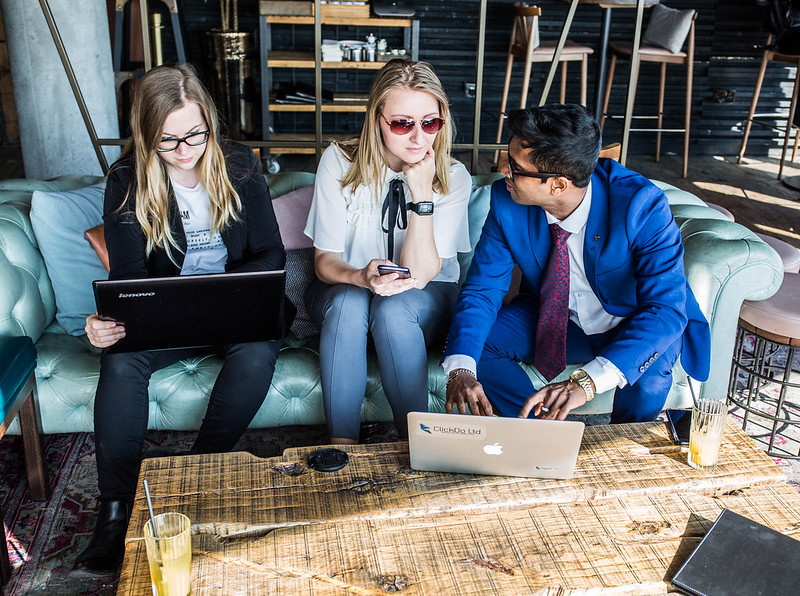 New to blogging and have not idea how to start a blog? – Then join the ultimate blogging course for free and learn how to start your own blog and grow it fast.
After that, you can join the blogging academy members area and learn everything about blogging. You will see how I've grown this blog and what I do to grow this blog to 1 million readers per year mark and then to 1 million readers per month powerhouse.
Join the bloggers' tribe here.
Example of a blog
The best example of a well-created blog is this blog.

10 Steps to writing a blog post
Read the best 10 steps on