Looking to buy .ae domain names cheap prices?
This guide will explain to you ab out registration fees and how to easily register a .ae TLD for your UAE based business.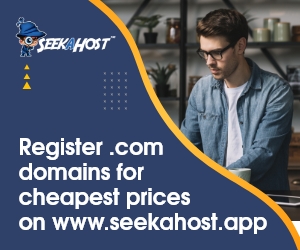 I was doing some research about UAE and their business domains and the data below will show how to get the .ae domains for cheapest prices various registrars.
You can easily get .ae domains at SeekaHost.app by searching for domain name availability tool.
What is .ae domain?
The .ae domain name is official country code top level domain (TLD) for Dubai, UAE. It is assigned for the Domain Name System of the Internet for the United Arab Emirates.
Who can register .ae domain names?
The .ae domain names are unrestricted and that means anyone can register a .ae domain name. you do not have to be in the UAE to register a .ae domain and that's why thousands of people who plan to start businesses in the UAE buy .ae domain name registration. There are some factors like the domain name should  exceed 63 characters.
Why buy .ae domain names?
More and more people asking at SeekaHost about how to get a .ae domain name for their newly starting business in the UAE. As we all know Dubai is go to place for Tax friendly business setups and more people from countries like UK, India, US and many more are starting business in Dubai.
I was seeing some videos on YouTube and also Saket recently told me that he has started his business in Dubai and said why not I open a branch there for ClickDo and or SeekaHost. So I got to check about businesses in the UAE and how about their web hosting and technology market demand. What I can see is it's rising and so that got to write this post after doing some research.
So if you are looking to register a .ae domain name for your business in Dubai, then I will show you few sites that you can get the domain registered from. However to host it, you should check SeekaHost as we are the best in the game when it comes to web hosting services.
There are many domain registrars that provides the .ae domain name and some are charging higher prices for this country code TLD.
How to get .ae domain registration for cheap?
The cheapest price I could find was at Register Domain Names in UAE | Find & Reserve Your Domains | UAE Domains for Sale (aeserver.com)
And next tasjeel.ae | ae Domains | Web Hosting | Website Tools offers pretty close price for the first year registration.
I found out that GoDaddy has a dedicated site on https://ae.godaddy.com/ for but I wonder why they have not created a site on godaddy.ae and tried to rank higher up on Google. They must be focusing on the website hosting market in UAE.
The Buy .ae Domain Names – UAE Domain Registration (onlydomains.com) are also selling .ae domain and price is much higher than the first tow options I did mentioned.
The ae Domains | Register Your .ae Domain Name | IONOS is selling for almost same price however check their renewal fees as they try to catch up on all that discounted price from their second year charge. That's one reason many domain owners moves to SeekaHost after the first year from them and GoDaddy.
The highest price is charged by the .ae Domain Registration – .ae Domains – Register .ae Arab Emirates (101domain.com) so up to you if you wish to pay them and register a .ae domain name.
The demand for .ae domain name registration from around the world:
There are over 4000 monthly searches on Google as per SEMrush data.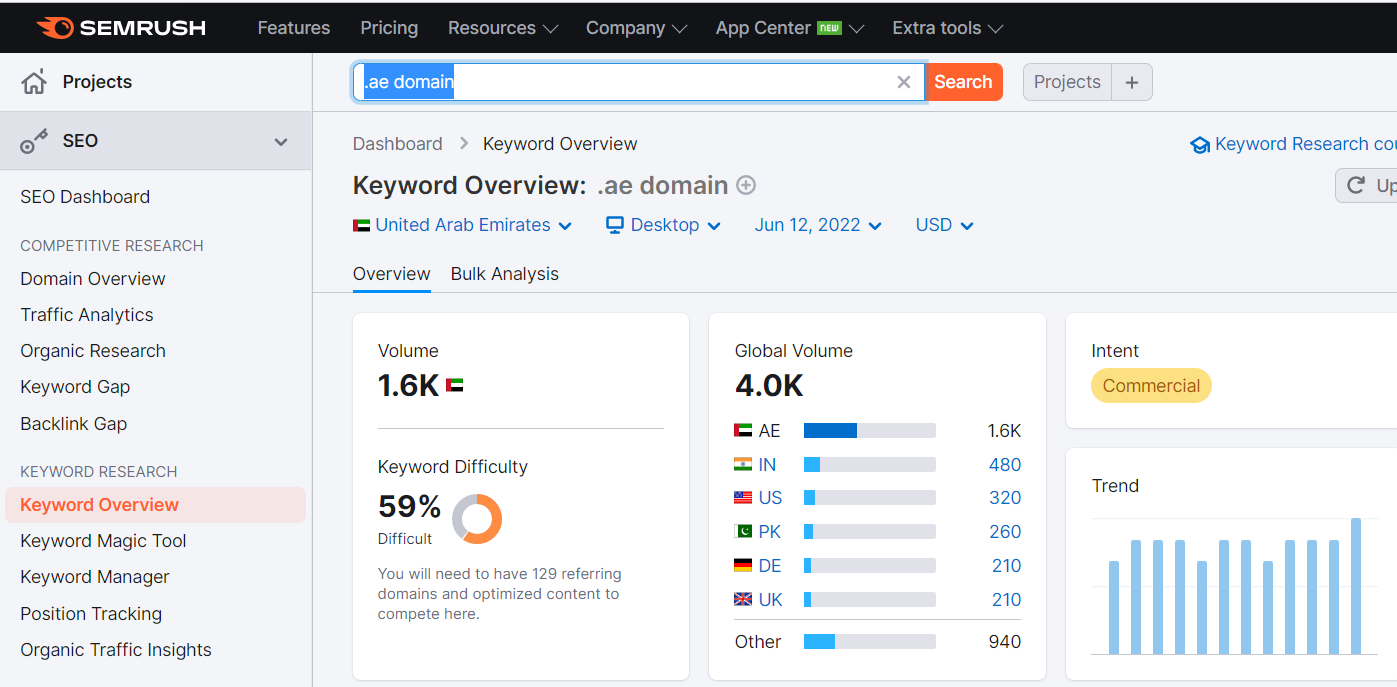 And the trend is consistent and looking to grow higher. So that means more people will be registering .ae domain names for their Dubai based businesses.
Also Ahrefs shows pretty close numbers: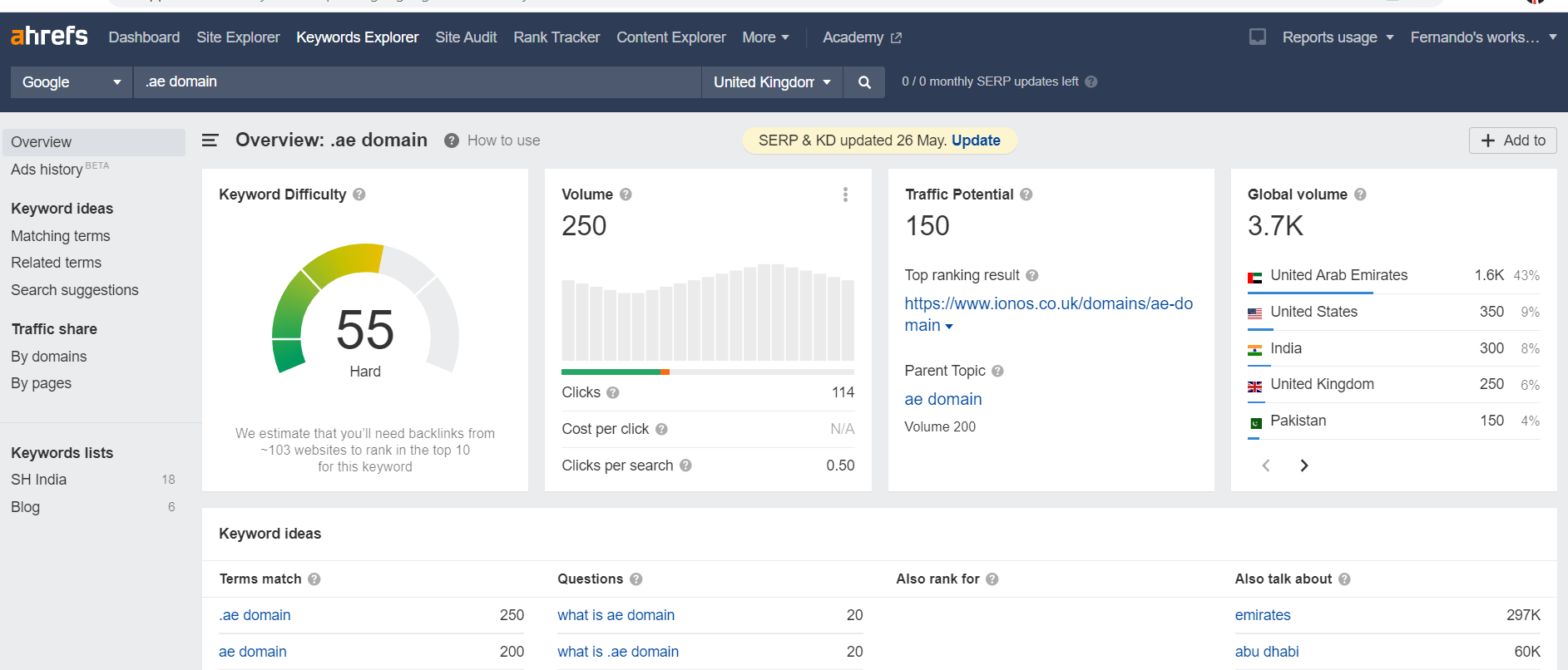 And I can see from UK alone there are over 250 searched per month.
Looking at these data I will be making it available to register the .de domains via SeekaHost.com and SeekaHost.app soon.
By the time when you are reading this article we should have the best prices for .ae domain name registration on Buy Domain Name – Best Domains Registration | SeekaHost.app
With that being said, id you need to speak to me or anyone about getting a good .ae domain name, let us know. We will advice you on which domain TLD will work best for your online business.