Salesforce is a cloud-based customer relationship management (CRM) platform and it's one of the most popular CRM platforms, and businesses of all sizes use it. If you're considering using Salesforce for your business, you may consider working with a Salesforce consultant.
Salesforce consultants are experts in the platform and can help you maximize its potential. You may be wondering how salesforce consulting services can help your business. Well, they can help you customize Salesforce to meet your business needs and automate processes.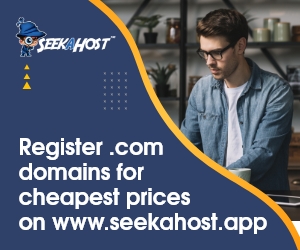 They can also provide training and support to help you get the most out of the platform. In this article, we'll give you an overview of five cloud services offered by Salesforce consultants. So, let's get started!
5 Cloud Services Offered by Salesforce Consultants
1. Implementation Services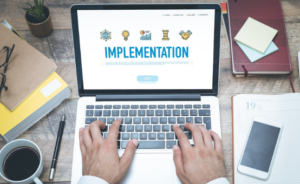 Implementing services can be a great option if you're rolling out Salesforce to your organization for the first time. A Salesforce implementation is the process of setting up Salesforce to be used in your retail business.
This can include creating custom fields, building reports, and setting up the appropriate user permissions for your team members. An implementation project manager will help you get Salesforce up and running in your organization.
They'll work with you to develop a project plan and timeline for implementation and manage the implementation team that will bring your Salesforce instance online. In addition, implementation services will typically include discovery and assessment services, where an implementation project manager can help you understand how Salesforce can be used to support your business.
2. Integration Services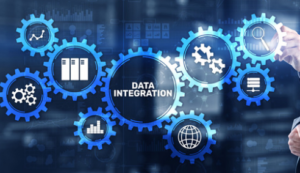 For many online businesses, one of the most significant benefits of Salesforce is that it's an enterprise-grade CRM platform that combines all your crucial business data into a single system.
Salesforce Integration allows you to link your Salesforce data to other business tools. Integrating your CRM with other business tools can save time and help you get more done. The challenge, however, is that many business data systems are not easily integrated with Salesforce.
For example, you may want to bring your customer data from your accounting system into Salesforce. Or you may want to get your data from your eCommerce website  into Salesforce. To do this, you'll need an integration.
Integration services are designed for businesses that want to implement integrations between their business systems and Salesforce. An implementation project manager can help you identify the best-fit integrations for your business.
3. Customization Services
Once you have implemented Salesforce, you can start to customize it to meet your specific business needs. Customization services are designed for businesses that have been using Salesforce for some time and want to customize their existing instance of the Salesforce platform.
Customization projects are complex and often undertaken by enterprise-level organizations that have built their own bespoke Salesforce instance. Customizing Salesforce, however, isn't a one-size-fits-all endeavor. An experienced implementation project manager will help you understand the full impact of your customization project.
They will also help you to select the right resources to complete your project. There are many ways you can customize Salesforce. Some of the most popular methods include:
Creating custom fields: Create custom fields that track information critical to your business. You can add them to your sales leads, opportunity, contacts, or any other object in Salesforce.
Building reports: Salesforce has a built-in reporting feature, but you may need to customize the reports to meet your business needs. You can use your CRM data to identify trends to help your business growth.
Creating workflows: You can set up workflows to automate many of your business processes. For example, you can create a workflow that sends an email at the end of each sales call to follow up with your leads or contacts.
4. Support and Maintenance Services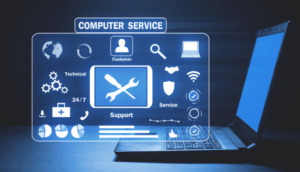 If you're running a Salesforce instance in production, you'll likely want to include support and maintenance services as part of your Salesforce implementation. Support and maintenance services help businesses run and maintain their Salesforce instance.
Support and maintenance services can be treasured for organizations needing extra help with their Salesforce instance. Support and maintenance services are delivered through a team of experts available to help with any issues or questions you or your users have with Salesforce.
Depending on the level of support and maintenance service you choose, you can get support with the scalability and configuration of your Salesforce instance.
5. Training and Development Services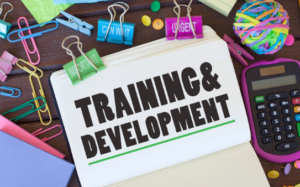 If you want to get the most out of your investment in Salesforce, you'll want to ensure your organization has the skills necessary to use Salesforce effectively. This can be particularly challenging for brands rolling out Salesforce for the first time.
It can also be a challenge for organizations that have been using Salesforce for some time but have many users who don't have the skills necessary to use the platform effectively. Salesforce training and development services are designed to help with these challenges.
An experienced implementation project manager will help you select the right training and development program for your organization. They can also assist in managing the training and development program, ensuring that everyone in your organization receives the training they need to use Salesforce effectively.
Conclusion
The cloud computing industry is growing by leaps and bounds. It's expected to reach a value of $334 Billion by 2025! Businesses need to keep up with these changes, and cloud computing is a great way to do that. If you're interested in moving to the cloud, you might want to consider hiring a Salesforce consultant. As we've seen, Salesforce consultants can help you with several cloud services.