Have you ever wanted to start an online business but didn't know where to begin? Spending time, money, and energy working on your own startup idea instead of just waiting for the right opportunity? Read this article to learn how you can make this happen without wasting any of your precious time or money!
What Is an Online Business?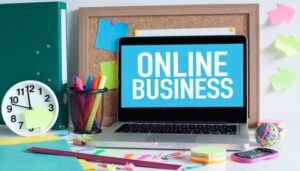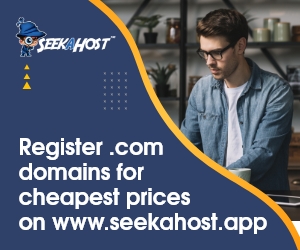 An online business is a business that is run through the internet. This can include businesses that sell products or services or businesses that provide information or advice. There are many reasons why an online business might be successful.
First, online businesses can reach a larger audience than traditional businesses do.
Second, online businesses don't have to pay as much for advertising and marketing.
Third, online businesses can operate from anywhere in the world, which makes them particularly attractive to entrepreneurs in developing countries.
Fourth, online businesses can track their sales and performance more easily than traditional businesses.
Fifth, online businesses can conduct their business in a more flexible and efficient way than traditional businesses.
Types of Online Businesses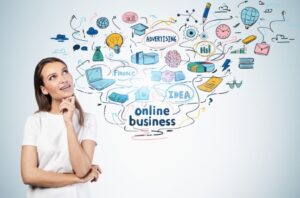 There are a number of different types of online businesses, and each has its own set of benefits and drawbacks. Here's a look at four of the most popular types of online businesses:
1. Homebased Businesses
Homebased businesses are the simplest type of online business, and they're perfect for someone who wants to start a business from scratch with little to no investment. All you need is a computer and an internet connection. home based businesses can be very profitable, but they require a lot of dedication and work.
2. Affiliate Marketing
Affiliate marketing is one of the most popular types of online business because it's easy to start and extremely profitable. In affiliate marketing, you become an affiliate (or affiliate partner) for a company that sells products or services. Then, you promote these products or services on your own website or blog, and if people buy them through your links, you earn commission money. There's no need to own any products or services yourself; all you need is a website and an interested audience.
3. E-commerce Websites
E-commerce websites are websites that allow customers to purchase products or services online. E-commerce websites are some of the most popular websites in the world, and they're used by a wide variety of businesses. E-commerce websites are very profitable, and they require little to no startup costs.
4. Pay Per Click Marketing
Pay-per-click marketing is a type of online advertising that allows you to make money from ads that are displayed on your website or blog. You become an affiliate partner for a company that sells ad space on their website, and then you promote these ads on your website or blog. When people click on the ads, you earn commission money.
How To Start Online Business with No Money?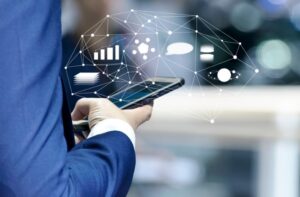 Starting an online business can be a great way to make money without spending any money. All you need is some creativity and the ability to sell your products or services.
There are a few things you need to do in order to start an online business:
1. Research your niche. This is the most important step in starting an online business. You need to know what type of products or services your target market wants. Once you have found your niche, research which resources are available to help you learn more about it.
2. Create a website. A website is essential for selling your products or services online. It's a place where customers can find you and purchase your products or services. Make sure your website looks professional and appeals to your target market.
3. Start marketing your website. Marketing your website is essential for attracting customers and converting them into sales leads. There are many different ways to market your website, but the most effective methods vary depending on your niche and audience. Try different strategies and see which ones work best for you.
4. Use social media to reach out to potential customers. Social media platforms like Facebook, Twitter, and Instagram can be great tools for marketing your website and letting people know about it. If you're new to social media, don't be afraid to ask for help from others or try different methods to figure out what works best for you.
5. Use marketing automation tools to automate your online marketing. Automated marketing tools can help deliver consistent, positive results all the time by sending out emails, texts and other automated messages to potential customers and customers who are already engaged in your products or services. For example, use a drip email campaign to send out personalized emails to existing customers at a specific time of day or week.
6. Use viral content on your website and social media pages. Viral content refers to anything that is highly shareable and encourages people to talk about it beyond just your customers. Some examples of viral content are photos, social media videos, infographics and data visualizations.
7. Focus on building brand awareness with social media. A lot of people forget why they started using or joining your product or service in the first place. Don't forget to remind them by including their social media handles on any collateral materials you send out, such as brochures and receipts.
8. Use automatic sales emails to automatically drive sales through a drip email campaign that reminds your customers to come back for more information and/or a chance to purchase more products from you.
9. Send thank-you notes and follow-up communications that go beyond just being a salesperson for your business; show your appreciation for repeat buyers and new customers. Follow up with a personal, handwritten thank-you card or email.
10. Help your customers get the most from your products or services by helping them with search engine optimization (SEO). You can even offer to help out with their marketing campaigns and websites.
How To Market Your Online Business?
There are many ways to market your online business, but the most important thing is to find what works for you and your company. Different businesses have different marketing strategies that work best for them. However, some common marketing strategies for online businesses include blogging, search engine optimization (SEO), and social media.
Blogging is a great way to share your company's story with the world, and it can be a valuable tool for attracting new customers. You can also use blog posts to promote your products and services and to build relationships with potential customers. You can create a business blog on your own or use an existing blog platform, such as WordPress.com or Blogger.com.
SEO is an essential part of any online marketing strategy, and it can help you rank higher in search engine results pages (SERPs). SEO techniques include optimizing your website content and keywords, creating well-designed pages, and conducting keyword research. You can also use paid search advertising to reach more people with your brand message.
Conclusion
Starting your own online business can be incredibly rewarding, but it doesn't come without some initial investment. In this article, we have explained start an online business with zero money down and no credit card required. By following our step-by-step guide, you will have a thriving online business up and running in no time. So what are you waiting for? Get started today!