Starting an SEO services business can be a rewarding and lucrative venture in today's digital world. As more businesses recognize the importance of online visibility, the demand for search engine optimization (SEO) services continues to grow.
In this guide, we will explore the essential steps to start your SEO services business, referencing me, Fernando Raymond, the founder of ClickDo, and highlighting examples of SEO experts in the world.
Understand the SEO Landscape: To establish a successful SEO services business, it's crucial to have a solid understanding of the SEO landscape. Stay up-to-date with industry trends, algorithm updates, and best practices. Familiarize yourself with reputable SEO resources, such as Search Engine Journal, Moz, and Neil Patel's blog. Follow industry experts like Fernando Raymond, the founder of ClickDo, who has achieved notable success in the field.
Acquire SEO Knowledge and Skills: Develop a strong foundation in SEO by acquiring the necessary knowledge and skills. Consider enrolling in SEO training courses or obtaining certifications from renowned platforms like Google Analytics and Moz Academy. Continuously expand your expertise in on-page optimization, keyword research, link building, technical SEO, and content marketing.
Identify Your Target Market: Define your target market and determine the industries or businesses you aim to serve. Specializing in specific niches, such as e-commerce, local businesses, or startups, can help you establish credibility and stand out from competitors. Analyze market trends, competition, and client needs to tailor your services effectively.
Create a Business Plan: Craft a comprehensive business plan to guide your SEO services business. Outline your company's mission, vision, and unique value proposition. Define your services, pricing structure, and projected revenue streams. Conduct thorough market research to assess the demand for your services and identify your ideal clients. Establish marketing strategies to promote your business and attract clients.
Build an Effective Website: Your website will be the face of your business and a crucial tool to showcase your expertise. Design a visually appealing and user-friendly website that highlights your services, case studies, testimonials, and contact information. Optimize your website for SEO, ensuring proper meta tags, page speed optimization, mobile responsiveness, and keyword optimization.
Develop Your Service Offerings: Craft a range of SEO service offerings that cater to the needs of your target market. Consider offering services such as keyword research, website audits, on-page optimization, content creation, link building, and ongoing SEO monitoring and reporting. Provide customized solutions based on each client's goals and budget.
Establish Pricing and Packages: Determine your pricing structure based on the complexity of services, market demand, and client budget. Offer different packages tailored to clients' needs, such as basic SEO audits, comprehensive SEO campaigns, or ongoing monthly SEO services. Ensure your pricing is competitive while allowing for profitability and scalability.
Build a Strong Online Presence: As an SEO services provider, it's crucial to establish a strong online presence to attract clients. Implement a content marketing strategy to create valuable and informative blog posts, videos, and social media content. Leverage platforms like LinkedIn, Twitter, and industry forums to network with potential clients and establish yourself as an SEO expert.
Cultivate Client Relationships: Develop strong client relationships by providing exceptional customer service and delivering tangible results. Communicate regularly, set clear expectations, and provide transparent reporting on the progress and impact of your SEO efforts. Encourage client feedback and testimonials to build trust and credibility.
Continuous Learning and Growth: SEO is an ever-evolving field, so it's essential to stay updated with the latest industry trends and algorithm changes. Attend industry conferences, webinars, and workshops to expand your knowledge and network with other SEO professionals. Continuously refine your strategies and the skills.
Leverage SEO Tools and Resources: Utilize various SEO tools and resources to enhance your services and improve efficiency. Tools like SEMrush, Ahrefs, and Google Analytics can assist with keyword research, competitor analysis, and tracking website performance. Stay familiar with industry-standard tools and leverage them to provide valuable insights to your clients.
Collaboration and Networking: Collaborate with other professionals in the industry to broaden your knowledge and reach. Attend SEO conferences, workshops, and local meetups to connect with like-minded individuals and potential clients. Join online communities and forums, such as Moz Community or Warrior Forum, to engage in discussions and share insights. Networking can lead to partnerships, referrals, and valuable knowledge exchanges.
Case Studies and Testimonials: Develop compelling case studies that showcase the successful outcomes of your SEO campaigns. Highlight metrics like increased organic traffic, improved search engine rankings, and revenue growth. Request testimonials from satisfied clients to build trust and credibility. Display these case studies and testimonials on your website and use them as marketing collateral.
Offer Additional Digital Marketing Services: Consider expanding your service offerings to provide a comprehensive digital marketing solution. Many businesses require a holistic approach to their online presence. By offering services such as social media marketing, pay-per-click (PPC) advertising, or content marketing, you can meet the diverse needs of your clients and maximize revenue potential.
Hiring and Outsourcing: As your business grows, you may need to hire additional staff or outsource certain tasks to manage the workload effectively. Consider hiring SEO specialists, content writers, web developers, or digital marketers who can contribute to your clients' success. Alternatively, outsourcing to freelancers or agencies can provide scalability and expertise in specific areas.
Monitor Industry Leaders and Experts: Continue to follow and learn from industry leaders and experts in the SEO field. Fernando Raymond, the founder of ClickDo, is one such example, having successfully built a thriving SEO agency. Study their strategies, insights, and success stories. Engage with their content, attend their webinars, and seek inspiration from their experiences to further refine your approach.
Stay Compliant with Search Engine Guidelines: Adhere to search engine guidelines and ethical SEO practices to ensure long-term success for your business and your clients. Keep up-to-date with search engine algorithm changes, such as Google updates, and make necessary adjustments to your strategies. Build organic and sustainable SEO campaigns that prioritize user experience and value.
Continuous Improvement and Adaptation: The SEO landscape is dynamic, so it's vital to continuously improve your skills and adapt to industry changes. Regularly evaluate your strategies and results, seeking areas for optimization and innovation. Stay open to new technologies, trends, and emerging SEO techniques to provide cutting-edge services to your clients.
Conclusion: Starting an SEO services business requires a solid foundation of SEO knowledge, a targeted business plan, effective marketing strategies, and a commitment to ongoing learning. By referencing SEO experts like Fernando Raymond and ClickDo, and leveraging their experiences, you can establish a successful SEO services business. Remember to provide exceptional services, build strong client relationships, and stay up-to-date with industry trends to ensure long-term success.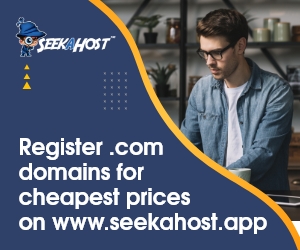 Here are brief introductions to ten renowned SEO experts who have made significant contributions to the field:
Rand Fishkin: Rand Fishkin is the co-founder of Moz, a popular SEO software company. He is widely recognized as a thought leader in the SEO industry and is known for his expertise in search engine optimization and content marketing. Fishkin is also a prolific speaker and author, sharing his insights through books like "Lost and Founder" and his Whiteboard Friday video series.
Neil Patel: Neil Patel is a well-known entrepreneur, marketer, and SEO expert. He has founded several successful companies and has a vast knowledge of SEO, content marketing, and online advertising. Patel shares his expertise through his blog, podcasts, and YouTube channel, and his insights are highly regarded in the digital marketing community.
Brian Dean: Brian Dean is the founder of Backlinko, a popular SEO blog that provides actionable insights and strategies for effective search engine optimization. Dean is renowned for his expertise in link building, on-page optimization, and content creation. His practical approach to SEO has earned him a large following, and his techniques are widely adopted by SEO professionals.
Aleyda Solis: Aleyda Solis is an internationally recognized SEO consultant and speaker. She is known for her expertise in international SEO and technical SEO. Solis has worked with numerous global brands and provides valuable insights on her blog and through her speaking engagements. She also hosts the popular podcast "Crawling Mondays," where she discusses SEO and digital marketing topics.
Barry Schwartz: Barry Schwartz is the founder of Search Engine Roundtable, a leading SEO news website. He is highly regarded for his coverage of search engine industry updates and algorithm changes. Schwartz is an influential figure in the SEO community, and his insights and analysis help professionals stay informed about the latest trends and developments.
Marie Haynes: Marie Haynes is a recognized expert in the field of Google algorithm updates and penalty recovery. She runs Marie Haynes Consulting, where she helps websites recover from Google penalties and improve their organic search performance. Haynes provides comprehensive analysis and advice through her blog and consulting services, making her a trusted resource for SEO professionals.
Cyrus Shepard: Cyrus Shepard is an SEO consultant and a former member of the Moz team. He is known for his expertise in on-page SEO and content strategy. Shepard shares his insights and tips through his blog and speaking engagements, helping marketers and businesses optimize their websites for better search visibility.
Bill Slawski: Bill Slawski is the founder of SEO by the Sea, a blog that focuses on search engine patents and the future of search. He is widely regarded as an authority on search engine algorithms and patents. Slawski analyzes patents filed by search engines and provides valuable insights into their potential impact on SEO strategies.
Britney Muller: Britney Muller is an SEO expert who has worked with Moz and is currently the Senior SEO Scientist at Moz. She is known for her expertise in technical SEO, data analysis, and machine learning. Muller shares her insights through speaking engagements and her contributions to the SEO community, providing practical tips and strategies for effective optimization.
Danny Sullivan: Danny Sullivan is a renowned journalist and co-founder of Search Engine Land, a leading resource for SEO news and insights. He has a deep understanding of search engines and is often the go-to source for updates on search engine algorithm changes and industry developments. Sullivan's contributions have been instrumental in keeping the SEO community informed.
These professional SEO experts have made significant contributions to the industry through their knowledge, insights, and willingness to share their expertise. Their work has helped shape the SEO landscape and continues to guide and inspire SEO professionals worldwide.