Thousands of people are looking for new business ideas in Sri Lanka and it's time to know the best!
I have been an entrepreneur for over decade and build two successful companies in the UK and 3rd if is on it's lane to greatness.
I have smart people working from Sri Lanka, India, Germany, United Kingdom and it's growing every day.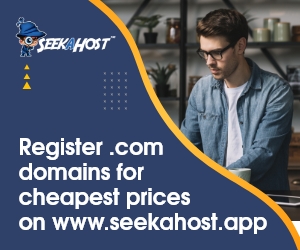 With my years of experience in the business, I have found  out some easy steps for anyone who is looking or new business ideas to get started their business.
Here's a guide on how to start a business in Sri Lanka, including the registration process, costs, websites to visit, and top 10 business ideas that can be started from home.
Top 10 New Business Ideas:
Step 1: Choose a Business Idea The first step in starting a business in Sri Lanka is to decide on a business idea. Consider your interests, skills, and market demand. Research the local market and identify potential business opportunities. Here are the top 10 business ideas that can be started from home in Sri Lanka:
Online Store: Sell products or services online through an e-commerce website or social media platforms.
Food Delivery: Start a home-based food delivery service, catering to local customers.
Freelancing: Offer freelance services such as graphic design, content writing, web development, or digital marketing.
Handicrafts: Create and sell Sri Lankan handicrafts, such as batik, handloom textiles, or wood carvings.
Home Gardening: Start a home gardening business, selling plants, seeds, or gardening services.
Tutoring: Offer tutoring services for subjects such as English, mathematics, or science.
Event Planning: Start an event planning business, organizing events such as weddings, birthdays, or corporate functions.
Personal Fitness: Offer personal fitness training or yoga classes from your home.
Beauty Salon: Set up a home-based beauty salon, offering services such as haircuts, facials, or manicures.
Pet Care: Provide pet grooming, pet sitting, or dog walking services from your home.
Step 2: Register Your Business Once you have chosen a business idea, the next step is to register your business. In Sri Lanka, businesses can be registered under several legal structures, including sole proprietorship, partnership, or private limited company. Here's an overview of the registration process:
Business Name Registration: Choose a unique name for your business and register it with the Department of Registrar of Companies (DRC). You can search for available business names on the DRC website (www.drc.gov.lk) and submit the registration application along with the required documents.
Obtain Business Licenses: Depending on the type of business, you may need to obtain additional licenses or permits from relevant government authorities. For example, if you are selling food, you may need to obtain a food safety license from the Ministry of Health.
Register for Taxes: Register your business for value-added tax (VAT) and other applicable taxes with the Department of Inland Revenue (IRD) or the Sri Lanka Customs, if applicable.
Social Security Registration: Register your employees for social security contributions with the Employees' Provident Fund (EPF) and Employees' Trust Fund (ETF) if you plan to hire employees.
Business Bank Account: Open a business bank account with a local bank to separate your personal and business finances.
Step 3: Understand Legal and Financial Obligations As a business owner in Sri Lanka, it's important to understand your legal and financial obligations. This includes complying with local laws and regulations, filing regular tax returns, keeping proper financial records, and fulfilling any other legal requirements related to your business.
Step 4: Costs Involved The costs of starting a business in Sri Lanka can vary depending on the legal structure, business type, and other factors. Here are some potential costs to consider:
Business Name Registration Fee: LKR 3,000 – 10,000 (approx.)
License/Permit Fees: Varies depending on the type of business.
Professional Fees: Legal and accounting fees, if applicable.
Taxes: VAT and other applicable taxes, based on your business turnover.
Social Security 
What are the best easy online businesses anyone in Sri Lanka can start without money?
Starting an online business with little to no money is possible in Sri Lanka. Here are some business ideas that require minimal investment:
Dropshipping: Start an online store without the need to invest in inventory. With dropshipping, you can sell products from suppliers who handle the inventory and shipping on your behalf. You only pay for the products once you receive an order.
Affiliate Marketing: Promote products or services of other companies on your website or social media, and earn a commission for every sale or referral made through your unique affiliate link.
Content Creation: Start a blog, YouTube channel, or social media page focused on a specific niche or topic, and monetize it through sponsored content, advertising, or donations.
Online Consulting or Coaching: Offer your expertise in a specific field, such as business, finance, fitness, or personal development, and provide consulting or coaching services online for a fee.
Online Marketplace: Create a platform or marketplace for a specific niche, such as local handicrafts, organic products, or unique services, and charge sellers a fee or commission for using your platform.
Online Freelancing: Offer your skills and services, such as graphic design, content writing, web development, or social media management, on freelancing platforms such as Fiverr, Upwork, or Freelancer, and earn money from clients.
Virtual Assistance: Offer administrative, secretarial, or other virtual assistance services to businesses or entrepreneurs online.
Online Language Teaching: If you are proficient in a foreign language, offer online language teaching services to students or professionals.
Online Reselling: Sell products or services from established online marketplaces such as Amazon, eBay, or Etsy, and earn a commission or profit from the price difference.
Social Media Management: Offer social media management services to businesses or individuals, helping them manage their social media accounts, create content, and grow their online presence.
Please note that while these businesses may not require a significant investment upfront, they still require time, effort, and dedication to succeed.
It's important to thoroughly research and plan your business, develop a solid marketing strategy, and provide excellent customer service to maximize your chances of success. Additionally, make sure to comply with all relevant laws and regulations in Sri Lanka, such as obtaining any required licenses or permits.
5 books to read on starting a home business
"The Lean Startup: How Today's Entrepreneurs Use Continuous Innovation to Create Radically Successful Businesses" by Eric Ries: This bestselling book provides valuable insights on how to start a business with limited resources, focusing on the principles of lean methodology, iterative product development, and customer validation. It offers practical strategies for building a successful business from scratch, with a focus on agility, experimentation, and customer-centricity.
"The $100 Startup: Reinvent the Way You Make a Living, Do What You Love, and Create a New Future" by Chris Guillebeau: This book showcases inspiring case studies of entrepreneurs who have started successful businesses with minimal investment, including many home-based businesses. It offers practical advice on how to identify business ideas, create a plan, and launch a profitable venture on a tight budget.
"The E-Myth Revisited: Why Most Small Businesses Don't Work and What to Do About It" by Michael E. Gerber: This classic book challenges common myths about entrepreneurship and provides insights on how to build a successful home-based business by focusing on systems, processes, and scalability. It emphasizes the importance of working on your business rather than just in your business, and offers practical strategies for creating a business that can thrive without constant hands-on management.
"Crushing It!: How Great Entrepreneurs Build Their Business and Influence-and How You Can, Too" by Gary Vaynerchuk: This book highlights the power of personal branding and social media in building a successful home-based business. It shares inspiring stories of entrepreneurs who have leveraged their passion, skills, and online platforms to create thriving businesses, and offers practical advice on how to build a brand, create content, and engage with customers to grow your business online.
"The Art of Profitability" by Adrian Slywotzky: This book focuses on the fundamentals of business profitability and provides insights on how to build a profitable home-based business. It covers various business models, pricing strategies, and value creation techniques, and offers practical frameworks and case studies to help entrepreneurs understand how to create and capture value in their businesses.
These books provide valuable insights, strategies, and inspiration for starting and growing a home-based business. Remember to adapt the concepts to your specific business idea and market, and always seek professional advice when needed.
Should you register a domain name for the business and build a website, when starting a new business?
Registering a domain name and building a website can be important steps when starting a new business, especially if you plan to have an online presence. Here are the steps to register a domain name and build a website:
Choose a domain name: A domain name is the unique web address that represents your business online (e.g., www.yourbusinessname.com). Choose a domain name that is relevant to your business, easy to remember, and reflects your brand identity.
Check domain name availability: Once you have chosen a domain name, check if it is available using a domain name registrar, such as GoDaddy, Namecheap, or Google Domains. If your desired domain name is not available, you may need to choose an alternative or modify your chosen name slightly.
Register the domain name: If your chosen domain name is available, you can register it by following the registration process provided by the domain name registrar. This usually involves providing your contact information, choosing a registration period (typically 1-10 years), and paying a registration fee.
Choose a website builder or web hosting service: Next, you'll need to choose a website builder or web hosting service to create your website. There are many options available, such as Wix, Squarespace, WordPress, and Shopify, which offer various templates, features, and pricing plans to suit your needs. Choose WordPress and that's the best platform to create a website.
Design and build your website: Once you have chosen a website builder or web hosting service, you can start designing and building your website. Most website builders provide intuitive drag-and-drop interfaces that allow you to customize your website's layout, design, and content without needing coding skills. You can add pages, images, text, and other elements to create a professional-looking website that represents your business.
Add essential website content: Make sure to include essential content on your website, such as your business name, logo, contact information, products or services, and any other relevant information that visitors may need. This will help potential customers understand what your business offers and how to contact you.
Optimize your website for search engines: Consider optimizing your website for search engines by using relevant keywords in your website content, optimizing meta tags, and submitting your sitemap to search engines. This can help improve your website's visibility in search engine results and drive more organic traffic to your website.
Test and launch your website: Before launching your website, thoroughly test it for functionality, compatibility, and responsiveness across different devices and browsers. Make sure all links and forms are working correctly, and the website loads quickly. Once you are satisfied with your website, you can officially launch it by publishing it to your chosen domain name.
Regularly update and maintain your website: After launching your website, it's important to regularly update and maintain it to keep it secure, functional, and relevant. This may involve updating content, fixing broken links, backing up your website, and installing security updates.
Registering a domain name and building a website can help establish your online presence, increase brand visibility, and attract potential customers to your business. However, it's important to carefully plan and consider your website's design, content, and functionality to create a professional and effective online representation of your business.
What are the 7 best tips on why anyone should consider starting a home business?
Starting a home business can be a rewarding venture with several benefits. Here are seven tips on why anyone should consider starting a home business:
Flexibility: One of the biggest advantages of starting a home business is the flexibility it offers. You can set your own working hours, which allows you to have a better work-life balance and tailor your business around your personal commitments.
Cost-effective: Home-based businesses often require lower startup costs compared to traditional brick-and-mortar businesses. You can save on expenses such as rent, utilities, and commuting costs, making it a cost-effective option for starting a business on a budget.
Increased control: When you start a home business, you have greater control over your business operations and decision-making. You can make decisions related to products, pricing, marketing strategies, and more, without having to seek approval from others.
Income potential: Running a successful home business can provide a source of income and financial stability. You have the potential to earn profits from your business and have control over your income, depending on the success of your business efforts.
Work-life integration: With a home-based business, you can seamlessly integrate your work into your daily life. You have the flexibility to take breaks, spend time with family, and manage personal tasks, which can result in better work-life integration and overall well-being.
Increased job security: Starting a home business can provide you with increased job security as you are not reliant on a single employer. You have the ability to diversify your income streams and be less dependent on a single source of income.
Personal growth: Running a home business can be a great opportunity for personal growth and development. It allows you to learn new skills, gain experience in various aspects of business management, and challenge yourself to grow both personally and professionally.
Starting a home business can offer flexibility, cost-effectiveness, increased control, income potential, work-life integration, increased job security, and opportunities for personal growth. However, it's important to carefully plan, research, and execute your home business idea to increase the likelihood of success.
To learn about digital business and to learn the skills, visit SeekaHost University. You can take the most important courses for free and build a thriving new business in Sri Lanka.
Also read my guide on how to earn money online in Sri Lanka which will give you the tips on 7 ways to make money.