7 Ways to Earn Money Online in Sri Lanka 2022 (Best Proven Methods That Works)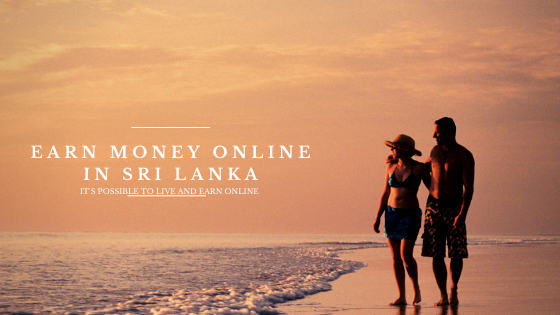 When it comes to earning money online, there are many ways to make money online in Sri Lanka.
I can tell you the best ways I used, but first, let me tell you that yes it's possible to make a living online.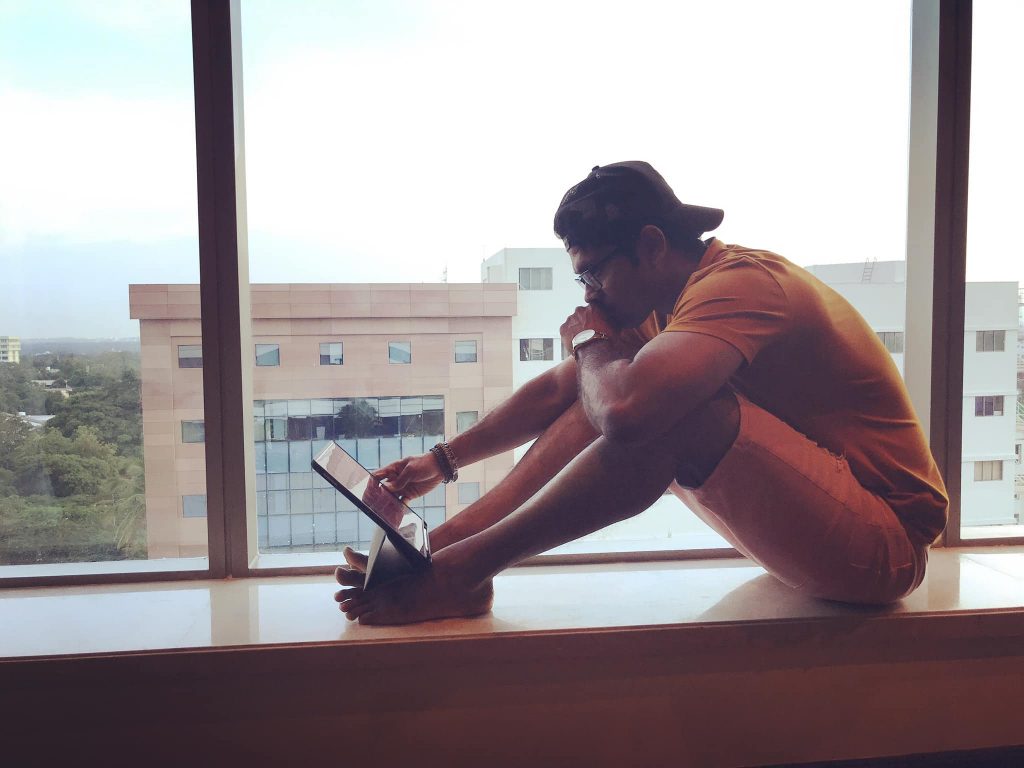 So you know that it's possible to work from anywhere in the world or from your home in Sri Lanka.
I've been living the digital nomad lifestyle for over 5 years now and it's the best thing!
The freedom to live, travel and do what I enjoy daily while helping people and their businesses get online.
My Story: Getting Started Online Business
Right now I'm in Sri Lanka managing 3 of my online business from Sri Lanka n Negombo. I work from Katuneriya home as well as from Colombo at my brother's house.
Since 2014 I've been earning online and I was lucky to not get scammed or spend money to get started online.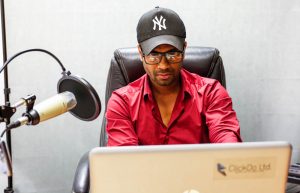 All I needed was a domain name to start my first every blog and host it on WordPress.
You can read my story about starting my first blog on WordPress and how it changed the way I live today.
It took me over a good year to really make any money online.
I kept going, I read, tested assumptions.
I read 4 Hours Work Week and that inspired me to start online.
I know if someone can actually earn from the internet and if many people bragging about living the ideal work-life… There should be a way that I can also do this.
It was the best thing I did back then to believe it's possible and then I took the journey towards doing my own research.
I did not stop because many said it was a scam or it's not possible.
I was doing a full-time office job back then in then and even at work I kept browsing the web to find how to can I really make any money online.
I was exposed to skills acquisition and in this article, I want to show you why acquiring a skill is the best way to get paid online.
Now there are easier ways, and you can see the top 100 ways listed in this article.
Go read those and come back to read my best suggestions to earn over the internet in Sri Lanka.
I have many people who are working at my companies and they work virtually from home.
Right now I'm a full-time digital nomad and I work from anywhere in the world as I travel frequently.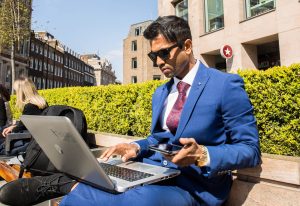 How could they do it? 
Because they have the skills to work online and ways to get paid online.
I must tell you this, there are no shortcuts to make real money unless you get free money.
Tips:
Don't use or join via online ads asking you to pay them to teach you how to earn.
Don't think someone will give you free money from the internet.
Get a job if you are tight with money because you need to pay the internet bill and buy a laptop.
Get a good laptop and super-fast fibre line from SLT. Fast internet will save you so much wasted time that you can utilize to be productive.
Ask these questions before starting:
Why do you want to do this?
Do you have a passion?
Do you have skills to offer to people?
Can you write well?
Will you enjoy writing?
Are you disciplined?
The reason I mentioned those questions is that you will need them to get started with 21 ways, I'm about to tell you in a bit.
7 Best Ways to Make Money Online in Sri Lanka
1. Start a blog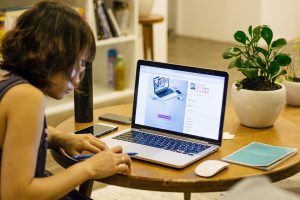 Learn how to build your own blog and first gain the skills. It's vital when entering the digital economy. I tell people this so that their brain starts to absorb the soft technical skills to create a platform online.
Blogging is a great way to earn and knowing how to build your own self hosted blog will open you so many opportunities.
As I said do not look for shortcuts if you wish to make it big online.
I'm glad that I learned how to create a blog and then learned the SEO skills to grow the blog and then blog for profits.
I have created a free course that you can take online at SeekaHost.
Start with the Ultimate blogging course
And then take the Online SEO course and then take the Blog for-profits blueprint.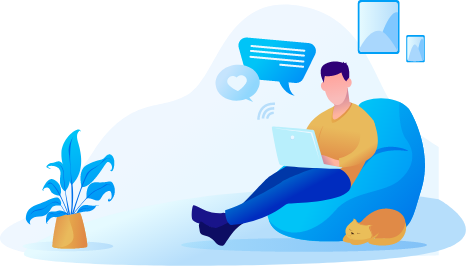 Everything is free, so go check it out at SeekaHost University.
If you have any questions about blogging shoot me an email to fernando (dot) seekahost.co
---
2. Offer Freelancing Services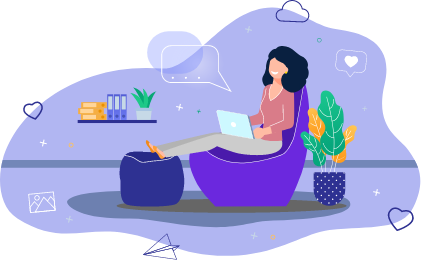 Do you have a skill like graphic designing?
Can you create websites? 
If not you can learn the skills in 6 months to 12 months.
Yes, you must invest the time and take a course and learn the skills.
Can you write content?
There are many places like UpWork, People Per Hour where you can offer your services.
I started to taste the freelancing money via Fiverr.
There are many sites online you can join for free and offer your services,
One of the best skills you can learn is SEO.
I learned SEO and started offering freelance SEO services to business owners.
I wrote an article about SEO business and you can read it here.
SEO is one of the highest demanding skills and if you are smart, you can learn SEO.
You can also join the SEO Consultants Facebook group where I teach and help people to succeed in their SEO business.
---
3. Become a YouTuber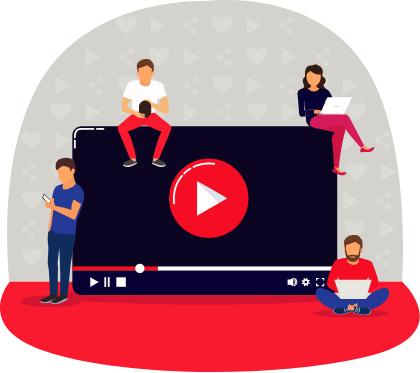 Can you entertain people?
If yes this is a great way to get started online.
You can see many people have started YouTube channels and teach people about the skills they know.
You can teach people something you know. However, make sure you an expert on that topic. Do not be that guy who teaches people with false knowledge just to earn something from them.
Take the time and learn something that you can talk about. Head over to YouTube and search for "how to make money online" and you can see many people are giving tips on how to get started and what they to earn from the internet. **Be careful on paying to get started. If you use these tips I have explained you do not need to invest much money to start.
Or you can even become a travel adviser and talk about places in Sri Lanka.
To earn big money via YouTube you need to keep doing it and evolve. Only after you start getting a ton of views you can earn from YouTube.
However products reviews, tech reviews works well.
At ClickDo we have Praween who has built a YouTube channel with over 100,000 subscribers and he is killing it.
Personally I haven't done much with YouTube but I'm working on it.
You can get the Dialog 4G Unlimited Data for YouTube Video Blaster In Sri Lanka to learn new skills every day.
---
4. Earn money with Affiliate marketing
What is Affiliate Marketing?
In simple terms, affiliate marketing is promoting other people's/business services or products and getting paid a referral fee for each conversion.
You can promote other people's products and services and get paid.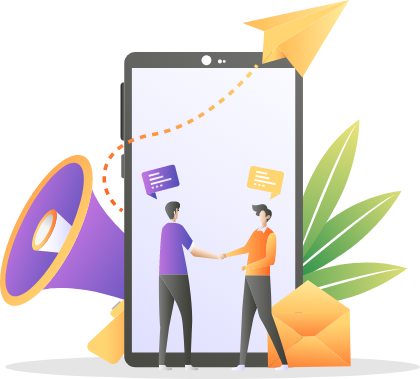 One of the best ways it becomes a SeekaHost Affiliate.
Promoting web hosting services is an easy way as everyone who gets online at some point may start a blog or website.
I'm biased when saying promote SeekaHost web hosting but after all SeekaHost is the world's best web hosting provider.
Currently, PBN hosting affiliates earn recurring money each money.
You can join the SeekaHost Affiliates Facebook Group on Facebook and learn more about it.
There are many affiliate products you can promote online.
ClickBank is a great place to find digital products that you can promote.
I made some money from it but I ended up creating my own online businesses.
Most people start as an affiliate and it's a great way to start earning.
---
5. Work for an overseas company online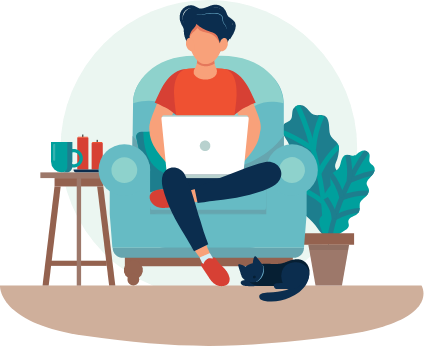 Most of our ClickDo web developers and software engineers work with us virtually.
They get paid online via Payoneer and directly to their banks form the UK.
That's why it's best to gain a skill like web development, software development, application development.
These are highly demanded skills and you can earn from Rs. 40,000 to Rs. 200,000 or more each month depending on your experience.
It will take a few years to become a good developer but once you acquired the skills you can live the work from home virtually lifestyle.
Maybe you can join ClickDo solutions and build software and systems for SeekaHost. We hire the best and keep the best!
---
6. Start an eCommerce Store
What is eCommerce?
You can start a website and place some highly demanding products and sell online.
You must do some research before starting this.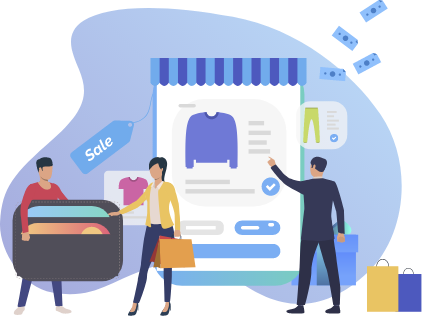 Test the waters before starting.
So not start and realise damn people ain't buying this online.
You can use Shopify or get started or Woo-Commerce on WordPress to build a store.
You can reach out to ClickDo team in Sri Lanka for help.
Read the Ecommerce Business Blueprint (Here) to learn it all.
---
7 Do Dropshipping
This is same as doing eCommerce business.
Dropshipping is picking up among the people in Sri Lanka who are looking to make money online.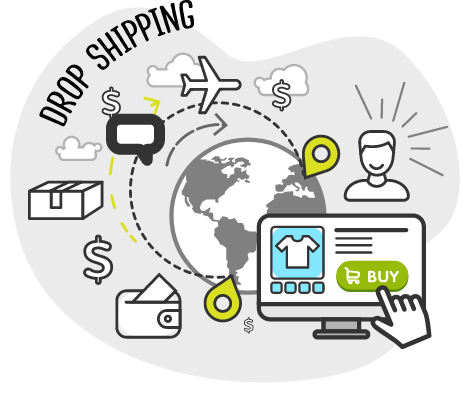 To Understand Dropshipping in more detail, read this guide here.
I haven't done any Dropshipping so I wouldn't go about it.
Read the 6 Steps to Building a Successful Online Drop Shipping Business.
Now you know the best 7 ways and make sure you read the top 100 ways to earn money online in Sri Lanka. So you know the more ways.
---
My recommendations earn online:
Start a blog by learning to build a blog.
That's the first step to get online.
Do the hard work and gain the skills to succeed online.
You can read this and go read the next article online about how to earn online as a Sri Lankan, but unless you take action you will not make money.
To get paid online is a little in Sri Lanka as PayPal is not easing it yet.
So Signup for a Payoneer account.
If you gained the skills and work online, built your personal brand with a blog by writing your expertise, overseas companies will hire you and pay good money. They will directly send the money to your bank account.
My best advice for Sri Lankans is to start learning new skills, become a developer and get hired by a foreign company. (If you can not learn to make money blogging)
I will add videos to this guide very soon. So come back!