Going online with a physical business like yoga is daunting. Whether you have an established yoga studio with loyal clients or not, moving platforms leaves a lot of questions up for debate.
Will my offline students follow me online? Will my website attract new clients? Is this a mistake?
Take deep breaths, my friend. Being an internet entrepreneur is tricky at first, but it gets easier.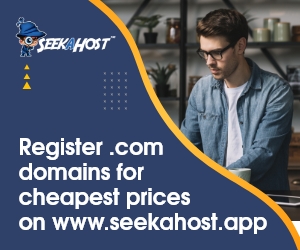 I've laid out a simple-to-understand business plan for you. Follow these very achievable steps and watch your yoga business boom.
Step 1: Make a website, then take advantage of your website
The first and most obvious step to conducting online yoga classes is to have a website. You've probably already done that part.
Most people, however, don't know how to squeeze the most out of this valuable asset. But I'll tell you how.
A zen landing page
On top of exercising, Yoga is all about relaxing and finding peace. Your landing page has to reflect that your classes offer this.
Apart from the looks, the content on your landing page has to be meaningful. Many yoga schools choose to open with a quote. Resist that tacky technique.
Design your landing page to mimic the takeaway you want your students to have from your classes.
2. Describe your courses in detail
A lot of organizations purposefully keep information from their websites to increase the chance of an email inquiry. This, in turn, will increase the count on your mailing list.
I urge you not to stoop to this tactic.
Include structured details about the classes you offer and what students can expect from them. And this goes beyond the asanas you'll teach.
Add information like the class strength, the intensity, and even seemingly trivial information like the platform you'll conduct the classes on.
Lastly, always include your pricing structure. Potential students will appreciate you being transparent about this information.
Step 2: Strategise and prioritise your branding
Stamping your logo on every available surface is easy to do. But that's not only what branding is. Branding is essentially what your clients see you as.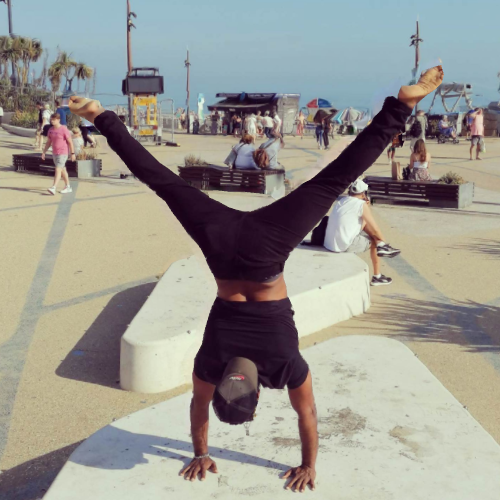 Before designing your website or any pamphlet, think of the story you want to tell your students. Is your yoga class a safe space to attain both emotional and physical stability? Or do you want your students to be pumped with energy before stepping into class?
This personal touch that you bring to your classes is what will set you apart from hundreds of other online yoga teachers.
Your branding should also answer some of the questions your students may have about class expectations.
Step 3: Increase your digital presence
Social media is the best free tool for small businesses. It gives you a wonderful opportunity to reach out to potential students. it's a prerequisite for a successful business.
You have your mainstream platforms like YouTube, Twitter, Instagram, and Facebook. It may be overwhelming at first to manage all of them together. So start off with 2 platforms. You can even reuse content between the two platforms you choose.
Social media ideas 
Come up with fun challenges on Instagram and Facebook for your followers.
Despite there being hundreds of follow-along videos, make your own and post it to YouTube.
Go live on one platform each week for a yoga session.
Change up the content a little by showing followers your yoga outfit closet or your meal prep.
Think beyond the mainstream as well. Platforms like Quora and Reddit could help grow your business. They are forum websites where people post questions and describe their experiences.
It will be a close-knit group consisting of people who are interested in the topic of your expertise. Building a following here may land you long-term clients.
Step 4: Offer discounts
I'll be honest with you, free stuff is one of the most attractive things to humans. Use that to your advantage to rope people into your class.
If you're completely new to the yoga teaching world, you can offer trial classes for students to test the water before they commit. That way, your students can see for themselves that you have something valuable to offer. This will keep them coming back for more.
Seasonal discounts are another popular way to bring in customers. For example, you can do a discount month in June to celebrate International Day of Yoga.
Many people also like to gift yoga lessons to their loved ones. So a Christmas-time discount is
another smart idea for getting online clients.
Step 5: Think about a niche
Today, yoga has branched out and has people seeking different results. Apart from the various forms of yoga itself, like Ashtanga Yoga or Yin Yoga, there are other specialisations too. This includes prenatal yoga, couples yoga, and even dog yoga (doga).
Choose not more than 3 niches to specialise in.
Your niche also has to play into your branding and social media strategy. When you do this, you are more likely to attract clients who will stick. That's because they know exactly what you offer and how it can benefit them.
Step 6: Be a good teacher
Don't roll your eyes at me for being captain obvious. Hear me out.
Word of mouth marketing is the best thing that can happen to your online yoga studio. But for people to recommend you to their friends, you need to be worth it. So put a lot of effort into making classes a positive experience for your students.
Here are some marks of a good yoga teacher:
A yoga teacher certification isn't mandatory. But it will help harbour trust in your teacher-student relationships.
Spend a portion of your class listening to your students' problems. This is especially easy if it is a private class. This way, your student will feel heard and more open to trusting you.
Be descriptive about the poses. Since it will be an online class, you can't physically correct students doing the postures incorrectly. This could lead to dangerous problems. Teachers with helpful yoga cues are greatly appreciated.
Pay attention to your students. A teacher who recognises and remembers a student's weak areas and helps the student through them is a godsend.
Once your student begins to trust you, they are sure to recommend you to others. Once you've built your network, you won't have a want for clients.
Step 7: Consider blogging
Every business has a blog. The reason? When search engines crawl a website, blogs are what makes it rank.
When someone types "best yoga class near me" into Google, you want your website to be the first result. For that, blogging is your best bet.
Make a monthly content calendar and commit to posting blogs at least twice a week. Topics can range from what got you started on your yoga journey to what you eat in a day. Aim to have the topic tie in with the broad theme of yoga.
You can use Google keywords to search for relevant topics and offer your expertise on them.
Another tactic is to guest blog on other similar websites.
For example, say a friend of yours is also running a yoga studio, but in a different niche. Share blogs with each other.
This will increase exposure for you and your friend, but since your yoga niches are different, a conflict of interest won't arise.
Once you've got the hang of it, you can analyse what works for you and your business, then implement those strategies.