How to build a brand online?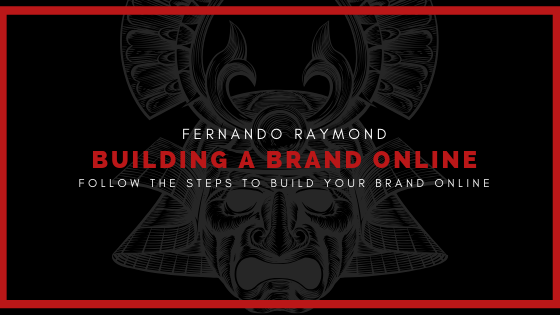 Are you thinking about how you can build a strong brand utilizing the online channels? – in this guide, we will show you how to build a brand online for your company and build a thriving business.
I've done this when going about first building my personal brand under fernandobiz.com and then must more successfully for my agency ClickDo and well-known web hosting company SeekaHost.
How can building a brand help?
Building a brand helped me tremendously to succeed in business and doing business becomes much easier with my brands.
When the audience sees the business or a person as a brand, they are more likely to be interested in doing business. Since ClickDo ranked on Google for "SEO agency london" and I started to get an invitation to webinars and then after I ranked for "seo consultant london" and thousands of people started to see ClickDo on Google and then thousands of people connected with on social media.
My Facebook profile blew up reaching to 5000 friends, and I started Facebook groups and connected with the right people and fed them with information while sharing my knowledge. It further grew my personal and ClickDo brands online.
Thousands of people started to get to know me.
So what did I do? – I launched a web hosting company in the first week it got the first 100 customers due to people knowing me and trusting my personal brand name.
And then I built the SeekaHost brand name to preferred choice for "pbn hosting" for people who wanted to build private blog networks. It took off so fast to the multimillion-dollar web hosting business, due to the brand name.
Now you saw how a brand helps!
Let looks at…
The steps to build a brand online
Think about the niche you want to win and get to be known
I chose then internet marketing niche as I love doing online marketing services.
Then think about a name that will resonate. The sorter is better. See ClickDo it really helped me build a brand.
SeekaHost became catchy for people who seek a hosting service.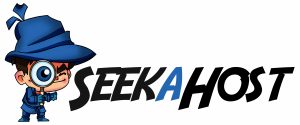 The name having meaning, or you must create a story.
For ClickDo it was to get you more clicks on the web that you can turn in business. And then we started to convey the ClickDoers message to the world. We click on the web a do what we enjoy helping people thrive online.
SeekaHost: provides web hosting for people who seek for hosting. See how meaningful it is.
Building brand starts with a compelling reason that's supported by a name that people will fall in love with and remember.
You can have a long name like "I will teach you to become rich" but it's long and these days it's not easy to build such a brand.
With that, there are long names, and some have succeeded to build up their brand.
I recommend you find a shorted meaningful name that people will instantly remember.
What questions to ask when starting a brand?
Have a vision and why you want to build the brand
What purposes do your server?
Will your brand help people for a long time?
Are you going to do this long term?
How can your brand be remembered
What's the most important message your brand will cater?
Do you want to build to sell?
Will, you put your personal name to resonate with your brand?
Can your brand thrive without you in the future?
How do you get in front of people's attention?
What social media channels will you?
The advertising budget and how much you need for the first year
Above are the most important questions and you should write to them and answer each in written so your brain will get into the work to come up with answers.
Having a plan written will give help you better when you are going about building the brand.
What are the most important factors to build the brand in 2020 & beyond?
Ok, you did all and now what?
Let's get to build the brand fast.
Read: tips to build a brand online with videography
If you can get the attention you can build any brand fast. Of course, the brand must server humanity or else it will not go a long way.
Being in front of the people you want to serve, sell and build your audience is the core.
You must be visible in front of people more often. I mean every day you should be in front of the people.
They must see you, what you do, how you do it and what value you add and how they can benefit and why they should check you.
In the modern internet, age visibility can help you build the brand fast.
Seeing all the time alone can make people to, listen to you, and if you have a compelling message you hook them and then… you give, give, give and bring them into your world.
Getting people into your email is a must.
Social media channels are the easiest way to make people see your brand. It's cheap to advertising on social media, however, Google has a higher buying temperature and people go to Google to search for what they want and when they see your ads at the top, they click and land on your virtual property. From there onwards, you must walk them through a funnel that will help you bond with your audience.
Now is the best time to attract people via social media and it's cheap.
Social media channels you need to build a brand
Facebook
LinkedIn
Instagram
YouTube
Those are the 4 best and social media channels to build any brand online fast. Being visible to people on those 4 social media channels can get you from no one knows you to mega-celebrity.
I used Facebook to be known by thousands of people in the SEO community and then launched SeekaHost on Facebook to get customers. It blew up!
You must use Google however it's much more expensive but if you can find an investor to invest you are good to build brand fast.
Now let me explain to you all via videos as that's the best way to build a brand online and be remembered by the people.
When you see my videos, you know me and if I can deliver the message and help you are going to follow me, fall in love with my products and services and we become helpful to each other.
I know you want more tips about how to start a brand, but it all starts by starting an online venture right now.
Go think about what your brand name should be, then register a domain name here. Get web hosting or email to me to get free hosting to get started.
Blogging
And then watch the videos on this blogging course and join the blogging academy to learn the vital skills.
I've put up all the best online adverting and marketing course at ClickDo Academy so you can join and learn on the go.
Learning online marketing skills can save you time and money to excel with your brand and build a thriving brand online.
Get Online