Imagine this scenario. You sell handmade jewellery online. You want to open a website but dread the time and effort you need to invest without any returns for the first six months or perhaps even a year. You share your worries with your best friend.
"Buy an expired domain and you won't have to do any of that," he replies.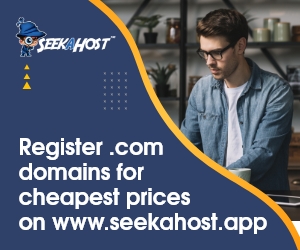 Now you're even more confused. What's an expired domain? How does buying one solve your problems? Don't worry, we have the answers.
In the next five minutes, the article will discuss expired domains and their usage by SEO experts in detail.
What's an expired domain?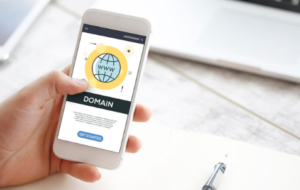 Expired domains are domain names that have been registered by individuals, organisations, or businesses but were either deliberately terminated or weren't renewed after the contract period ended.
Thus, after the previous owners receive a grace period to renew the contract, it becomes available for domain registration.
Individuals and businesses can choose to abandon a domain if:
They don't have the budget to renew the contract or they don't want to
The domain portfolio went into liquidation
The owner received warnings for possible trademark infringement. Leave these domains as re-registering can result in legal consequences.
However, expired domains offer hidden benefits such as authority and established link profiles. That's why experts buy expired domains for SEO advantages.
How do SEO experts use expired domains?
Backlink to your website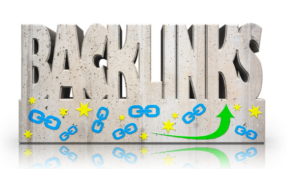 If the expired domain offers a high number of backlinks from authority websites, your new website will rank higher in search results in no time.
However, you must check both the number and quality of the backlinks before you choose an expired domain. Here are the factors to look out for:
Domain popularity: The most important factor to check for evaluating the backlink profile value of an expired domain. The process counts incoming links from the same site only once. Thus, there won't be any manipulation where domains link to each other multiple times over.
Link popularity: The quantitative evaluation parameter works as per the mantra 'the higher the incoming links, the higher the importance of the website.' You can determine link popularity by the PageRank algorithm.
IP popularity: Want to dive deeper? Check the IP popularity. The process counts links only if the links are from different servers on different networks. Google considers IP popularity as one of the deciding factors in search engine ranking results; thereby making the parameter an essential one.
Use 301 redirect to redirect an expired domain to your website
A piece of code that tells web browsers and search engines that a webpage has been permanently moved to a new location. That's 301 redirects for you.
The process compels search engines to consider the latest webpage as the new location of the previous webpage. Here's how the process helps in SEO:
The new webpage receives the link juice and domain authority of the old webpage. 301 redirects offer up to 90% link juice from the redirected page to the new one. Furthermore, you won't need to build a mini-site to achieve the same as well.
The new webpage receives the high SEO value as the old webpage; thanks to the backlinks the expired domain content has built over the years.
The new webpage receives the PageRank of the old webpage in its entirety. Thus, the new webpage performs better in search results as Google considers PageRank to be one of the ranking signals to decide where to place a webpage in search results.
301 redirects indicate to the search engine spider to swap the old URL in the search engine index with the new one. Therefore, the users never see a 404 Not Found page upon their search request.
Develop a new website with the expired domain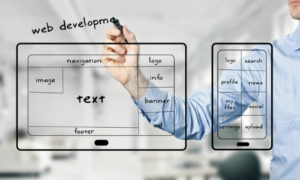 Why not develop a new website on a new domain? Two words, Google Sandbox. Google Sandbox is a probation period when Google won't rank your site on search results. Your website needs to build enough authority and trust before Google starts ranking the site on search results.
Imagine the time and effort you must invest to achieve the same.
However, expired domains already have trust and authority. How? Expired domains had:
Website traffic
Backlinks
Domain age (best if the domain age is at least a year)
Thus, Google trusts the domain to rank the site on search results. Therefore, you reap the benefits without any hassle.
Build a Private Blog Network (PBN)
Building a Private Blog Network (PBN) is another way SEO experts buy expired domains with traffic as the process pushes other websites in the network to rank better in search results.
A Private Blog Network is a network of websites developed for building links to other websites. However, steer clear of spammy sites and low-authority domains.
Here's what you should do:
Opt for high-authority expired domains. These are domains that are at least over a year old and offer a high number of backlinks from authority websites.
Develop the blog with a well-thought-out 'About Us' section, contact information, custom logos, and separate social media channels. Miss that and visitors will smell something fishy and leave your site.
Post at least 10 valuable and insightful articles of more than 600 words each. Never forget to add images. Google bots and crawlers will reward the process by placing your website higher in the search results.
Develop a microsite
A group of relevant web pages that work independently with the main website. That's a microsite for you. Microsites are best suited if you want to promote a specific campaign or event.
Here's why.
Your website can already be filled with:
Your products or services
Blog posts
Photos and videos
Ebooks and worksheets
Your users can find it difficult to find a new product, service, or event you're launching within the pre-existing offers. That's where microsites come in handy.
Microsites act as filters to direct the most qualified and interested traffic to the main site in a way landing pages do. Furthermore, microsites also push the main website to rank higher in search engine results.
You can develop a microsite if you want to:
Promote a new service or a new product line
Promote an upcoming event
Cater to a specific subset of your audience
Offer information on niche topics in your ad campaigns
Offer users an interactive experience
Furthermore, you can develop a microsite if you want to post a specific type of content at regular intervals as well. The practice is popular in niche online magazines.
Expired domains and their usage by SEO experts — where to find expired domains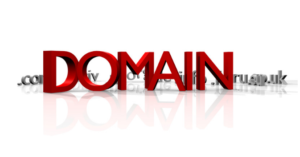 We have collated all the information about expired domains and their usage by SEO experts. However, there's one question that's been left unanswered. Where can you find these expired domains?
Check these best expired domain finder sites for expired domains lists:
Expired domains
FreshDrop
DomCop
Furthermore, before you buy an expired domain, check for
Domain history
Domain metrics
Referring domains
Niche relevance
We hope the information will help you make the most out of expired domains. And if you have already found some expired domains to register use the domain checker by SeekaHost.