Internet advertising is a dynamic industry.
To remain competitive, businesses need to adopt new practices quickly. The increasing prevalence of adverts is a key development in the field of digital marketing services.
When used properly, advertisements are a powerful tool for businesses to reach their intended demographic and advance their marketing objectives.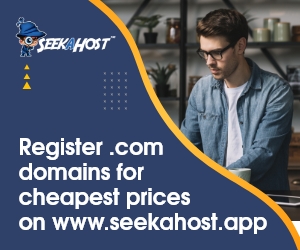 In this piece, I'll explain why advertising is so crucial to digital marketing strategies, and I'll investigate some of the advantages they provide to companies.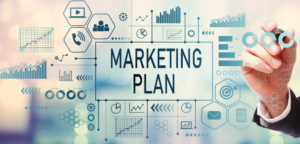 1.   Promotes Individualized Advertising
One of your primary responsibilities as a business owner is to attract customers who will be interested in what you have to offer. Targeting individual audiences based on their demographics and interests is made possible through advertising.
Ads on social media can be shown just to those who are likely to be interested in the product by employing relevant keywords.
By targeting the correct customers, businesses improve their chances of making sales and generating leads. It's easy to see how this could greatly lessen advertising expenses and boost return on investment.
These days, it's not uncommon to see an ad for a product or service virtually anywhere you go. This is because they recognize the importance of advertisements in today's cutthroat business environment.
2.   Raises Product Recognition
The greater awareness there is for your company and offerings, the more probable it is that consumers will select you over the competition. And with ads, it's much simpler for companies to reach their intended demographic and promote their brands on the web.
Marketers may improve brand recognition over the long term and retain more of their existing clientele by employing advertisements to spread the word about their wares.
In the end, this can help you become an industry leader and reap enormous financial rewards.
A successful brand recognition strategy requires a multi-pronged approach, including paid and organic search engine marketing, social media promotion, and content creation (like blog postings). To expand your customer base and increase your brand's trust, try this.
3.   Raises Awareness For The Brand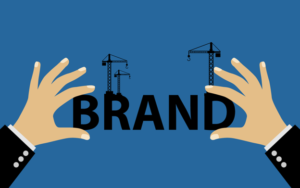 Getting the word out about a company's wares to potential buyers is what this term alludes to. The goal is to boost website traffic by making your business or product as visible as possible (or online store).
The more people who encounter your brand, the more likely it is that they will become dedicated patrons.
Ads assist companies spread the word about their products and services. Businesses are always coming up with new ways to advertise their wares on the internet, such as paid search ads on Google or social media marketing efforts.
Get in touch with top-tier marketers to maximize the ROI of your Facebook advertising campaigns. Consider their track record and business practices. They need to have a firm grasp on the dynamics. As a result, their brands are exposed to more people and gain more recognition.
These days, it's not enough for a company to merely offer superior goods and services; they must also devote resources to effective advertising.
While there are a variety of marketing options available to organizations in the modern era, advertisements continue to be among the most successful strategies for brand awareness and customer acquisition.
However, the public's awareness of a company's brand is critical to its success since it builds trust and loyalty among consumers. This is why it's important for firms to think about spending money on advertisements if they want to succeed at online marketing.
4.   Permits the Attempting of Novel Ideas
Usually, companies may test out new ideas or goods with less difficulty by spending a lot of money on advertising. However, with digital ads, they can immediately do A/B tests to determine which ads are more effective at reaching their intended audience.
This helps companies learn which strategies for promoting their goods and services are most successful. In the long run, this can help them optimize their marketing strategies and increase their return on investment.
Advertisements can aid in this process of rapid experimentation, which is crucial to the success of any business that values innovation.
Investing in digital marketing advertisements may be the key to taking your business to the next level, so keep that in mind if you're wanting to boost awareness of your brand or items online.
However, the effectiveness of your testing will depend on the advertising platform you use. Using Google Ads as an example, businesses can narrow their advertising focus by demographics, interests, and keywords.
5.   Aids In The Process Of Converting Site Visitors Into Paying Customers
Conversion rate optimization is a field where many organizations might use some assistance, as low numbers make it difficult to gain new customers and expand. However, with the assistance of advertisements, they may improve the performance of their landing pages and produce content that is more likely to result in sales.
This is mostly due to the fact that advertisements facilitate the reaching and converting of highly specialized demographic groups based on a variety of parameters.
Spending money on advertisements may be just what your company needs to increase its conversion rates and promote long-term consumer loyalty. As an added bonus, this approach can increase the return on investment (ROI) of your marketing activities and cut costs in the process.
However, remember that spending money on advertisements may be a cutthroat industry. Therefore, you should put in the time and effort required to create high-quality content that resonates with your audience if you want your advertising to stand out and reach your target demographic efficiently.
6.   Allows for Variability in Channels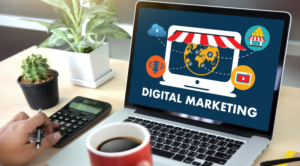 Digital advertising's versatility is unrivaled, and it makes it simple to reach consumers through a variety of platforms. This helps you tailor your message to your intended audience, which in turn draws in more serious prospects.
If a customer begins searching online for a product or service, for instance, you can use this information to serve relevant advertisements and increase the likelihood that they will make a purchase.
Advertisements also make it simpler to test out new avenues of promotion. Because every ad platform has its own advantages and disadvantages in areas like social media marketing, search engine optimization (SEO), etc.
Ads can be a key part of a comprehensive digital marketing plan, allowing you to reach your target demographic in a variety of ways and, in the long run, generate more revenue.
Too much emphasis on digital marketing techniques and channels is a common blunder made by those attempting to achieve flexibility. Although it is true that digital ads can play a significant role in a company's success, it is important to keep in mind that there are many other elements that must be considered as well.
For instance, businesses need to give serious thought to the language and content they use in order to attract customers. Considerations such as your website's design and navigation structure are also critical because of their potential impact on conversion rates.
7.   Mobile Interaction Is Encouraged By Digital Ads
It's no surprise that smartphones and tablets are the primary means by which people view digital advertisements, given the explosive growth of mobile technology in recent years. Over half of all ad views on Facebook and Google now come from mobile devices, according to reports from both companies.
Businesses need to make sure their ads are mobile-friendly as mobile usage continues to rise. This includes making use of responsive design strategies, including relevant CTAs that are legible on a small screen, and ensuring that your content is easily accessible across a wide range of screen sizes.
In addition to incorporating digital advertising into their campaigns, organizations should think about integrating mobile-specific initiatives. To reach potential clients in a certain area, you may, for instance, use location-based targeting.
More effective audience engagement can be achieved through the use of push notifications and other forms of mobile communications.
8.   Observable Outcomes
Measuring and keeping tabs on the success of your digital marketing activities is crucial. It's fortunate that advertising platforms like Google Ads and social network Ads make it simple for businesses to monitor a variety of information pertaining to their ads.
You can see, for instance, how many people are clicking on your advertising, how many of those people are becoming paying customers, and so on. That way, you may fine-tune your efforts and improve your strategy for optimal success.
With this information, companies may make smarter choices about their marketing approaches, which will benefit them in the long run. To improve the effectiveness of their digital advertising campaigns, firms can use tools like marketing automation software and customer relationship management (CRM) platforms.
Focusing on the larger picture is essential as you use various channels and methods. Ads that effectively generate conversions and optimize business performance are the result of a comprehensive strategy that takes into account all facets of digital marketing, including content, messaging, and more.
All businesses that want to make it in today's digital marketplace need to invest in digital advertising.
They not only expand your potential customer base and open new avenues for advertising, but they also provide insightful data that can be used to evaluate the success of your campaigns and make adjustments as needed.
Digital advertising should be part of any successful marketing and PR business plan nowadays to grow your business successfully.