Write for Us Business, Marketing, SEO, Blogging, Finance, Gaming & Trending News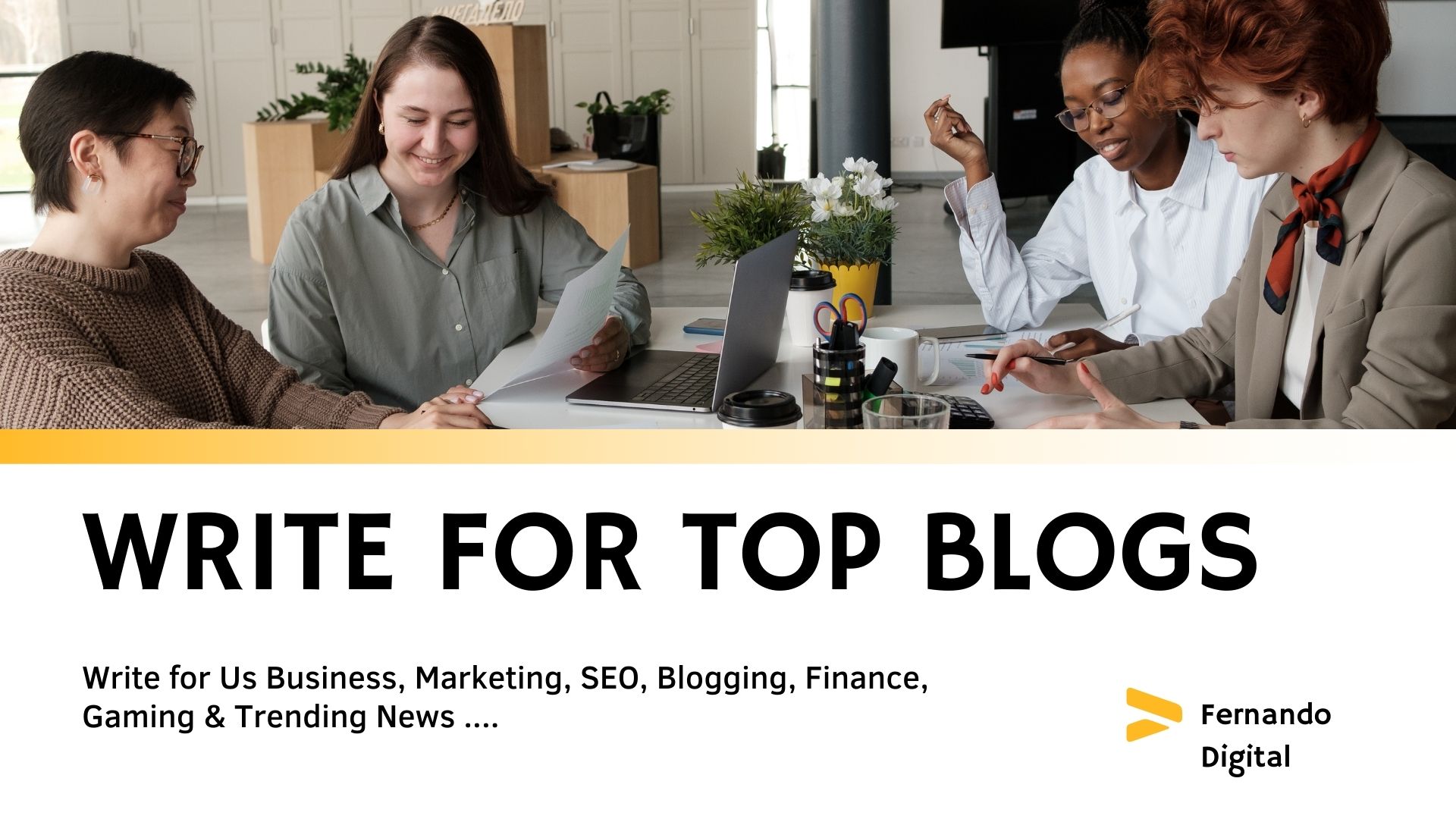 Are you looking to write a guest post for an established expert website or blog? Then I can certainly help you.
With my digital marketing agency team at ClickDo we manage various high authority websites in different niches such as marketing, SEO, business, tech, finance and more.
You can write for us, if you
Want to share important and relevant business news, trends, and insights with a wider audience
You are an expert in a field or industry we cover on our blogs, and we cover most, and want to share your expertise, case studies, developments or insights.
You are a content writer, author, content marketer and want to extend your blogger outreach or add more collaborations to your portfolio.
You are a passionate blogger looking to write for more publications and establish a broader author profile.
Why should you write for us?
Guest blogging or guest posting offers a wide variety of benefits such as:
Brand awareness and visibility for your business, organisation, or yourself.
Online marketing and SEO boost.
Relevant referral traffic to your website generating more leads.
Increased conversions via your business website as your services and products appear in more publications and search results on search engines.
Higher trust and familiarity with your brand
If you are new to guest posting or blogging and want to know more about how it works, you can contact me to discuss your options in more detail with regards to guest blogging.
Best ways to submit your guest post
In your enquiry clearly state the title of your article, the main concept/topic of it and why it should be published with us.
Your guest post submission must be 100% unique and written in perfect English.
It should be at least 800 or more words long and cover the outlined topic fully.
It should be well structured with coherent headings and sub-headings.
It should include at least one copyright – free image.
You must give your consent to not publish the submitted article elsewhere on the web
Added content links should add value to the article, avoid keyword rich anchors and should not be purely promotional.
Every guest post submission is subject to editorial approval, which you will be informed about after submission.
When you submit a guest post to our ClickDo blogs, our team of SEO and marketing experts will ensure that it is published on the most relevant and suitable blog for your niche and topic.
We do offer guest posting & networking and you can get in touch with me to discover more guest blogger secrets!