Getting Started with Private Blog Networks
Hi there!
Welcome to learn everything about private Blog Networks.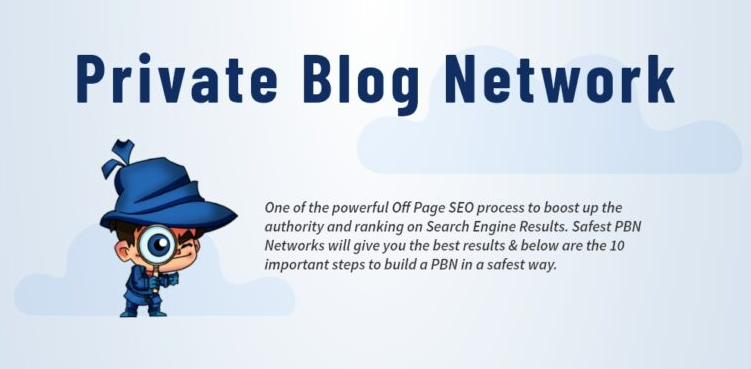 Let me get started with showing you who still think private blogs are penalty from Google.
You can see how many PBN Hosting services providers are running Google ads daily to promote PBN services. Think about it "If Google hates PBNs would they let you run PBN Hosting that directly facilitating of building private blogs"?

I've been selling PBN Hosting since 2016 and built the world's most used PBN Hosting services business and that's all because of the people how bought PBN Hosting from SeekaHost.
PBN SEO works and you must know how to build private blog networks ready to show publically. I mean your Blogs must look legit with authentic content.
check this blog > https://www.londonbusinessnews.com/ that's a blog built using an expired domain. You can say it's a blog or PBN which is a private blog owned by my agency ClickDo and hosted using PBN Hosting at SeekaHost.
Now if that's not convincing you enough to start building private blogs for PBN SEO, then let's look at the below data from Neil who claims to not using PBNs but indicate they work.
You can see what the image shows as private blogs which are shown as inactive blogs and not getting external links while doing a small number of third party links!!
How about getting inbound links by actively maintaining the blogs and getting new links each month to grow the privately-owned blogs?
That's how you build your private blogs to be as good as or even better that your money sites. Looks at this blog > https://www.blogrovr.com/ built using an expired domain which was dropped brand. Very good domain and me and Dinesh and ClickDo build a blog on it and now it's Google news approved as well. Does it still sound to you like a low-quality PBN as Neil claim to get penalised?
The 2 blogs you saw above are owned by ClickDo Ltd. so they private blogs and built to serve the web with authentic content. Each blog gets unique content written by our own writers and links are added to other sites to references the content.
These blogs get real traffic from Google and are build on WordPress and hosted using multiple IP C Class WordPress hosting.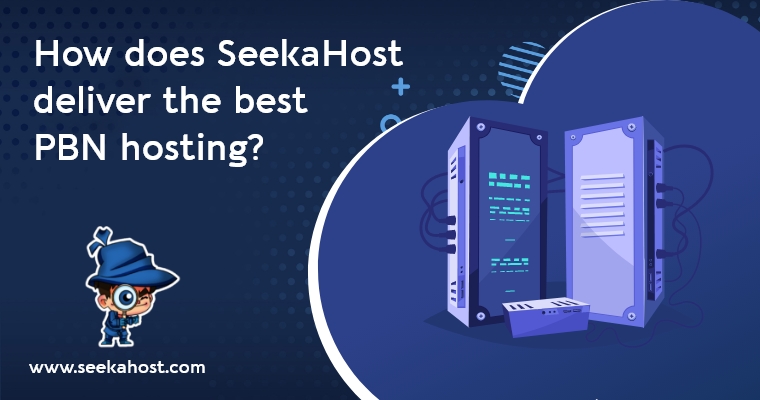 You can read about what is C Class Hosting and why use it for PBN Hosting, here. SO you know why poeple who build private blog networks used Class C IP Hosting mostly.
Let's look again at the next set of points mentioned on this article which says guest blogging is fine to do. I mean, come when you reach out to get a post on a blog, you are asking for a backlink and what if that blog is a private blog? It could be a blog that was well built and owned by bloggers so it's a private blog and if the person owns more than one blog it's one of the blogs from his blog network right!

You can see what I'm trying to say! If you are reaching our and guest posting on a blog owned by someone you are pretty similar to getting posted on a private blog aka PBN for PBN SEO benefits. And it's fine as long as the content is well written and going to answer a web query (search phrase by a searcher on web/Google. "
I want all the newbies to PBN SEO world to understand that building blogs and hosting articles by others or your own articles is perfectly fine, as long as you publish well-written content and add up references to justify the say.
I believe it's clear to you that creating a private blog network a natural process and on a blog, you must publish content to the server the web.

There are best practices to build a private Blog network and you can see the 10 steps on how to build a PBN.

As you saw what is a Private Blog Network, now read about some of the PBN stories and how SEOs have been using PBNs to fulfil their SEO desires.
Now you saw how to PBNs are used and it's time to create a private blog network for SEO advantages or start your own guest posting services business.
The guest posting blogs are very popular and professional SEO experts have shown massive advantages in it.

Learn the steps to creates a private blog, here.
Learn How to Build Private Blog Network
Hi there!
In this lesson, you will learn how to build a private blog network step by step using expired domains.
Expired domains are the best domains to use to build a PBN and you can see how me and Dinesh have used DomCop to find expired domains.
Getting Started with building your own PBN
Hi there!
As you saw how we build PBNs, you can read further on how to create a private Blog network
Make sure you read the above linked guide to learn how to build a PBN using expired domains. The guide shows you how to find expired domains, how to evaluate expired domains and then create a blog that can be used as a PBN for SEO.
Create Your Own Pirvate Blog Nework
Creating your own private blog network is easy and you can do is as shown in the previous video. All your need is a good expired domain and PBN Hosting, ideally, Class A IP Hosting or Class C IP Hosting which is the most used when creating a huge network.
As I explained earlier building PBN is as simple as starting a WordPress Blog. You can use the best WordPress Blog Hosting at www.seekahost.org to get online with a private blog in less than 60 seconds. You can use the unique Multiple IP Hosting to get unique IPs to host your PBNs.
Watch the below videos to get some more ideas about PBN SEO in 2020 and understand how it's done to work.
Learn about the expired domains and how to use them for PBN creation.
Learn about Expired doamins and how to find best
Hi there!
In this lesson, you will learn about expired domains and how to find expired domains. Also, you will get to see how many places that you can buy expired domains on the internet
Expired domains are the lifeblood of a PBN SEO. Using powerful expired domains to create a PBN gives many SEO advantages as well as to earn money from your PBN.
I have been using expired domains since the year 2014 for my SEO services work and I used private blogs build using expired domains to rank #1 for SEO Consultant London till the year 2019. Still, I rank on top 3 for the same and my agency ClcikDo benefit from leads every week.
if you want daily dropped expired domains for free, check the expired domains list at SeekaHost.
You can also check the domains auctions at SeekaHost to get some good domains from people who auctions at SeekaHost.
To learn more about expired domains buying and selling, read the expired domains buying guide I wrote.
How to use different tools to find expired domains
Hi there!
In this section, you will see how to use various tools to find expired domains.
Find POWERFUL Expired Domains (with ExpiredDomains.net)
How to Find Awesome Expired Domains with Spamzilla
Find POWERFUL Expired Domains (with DomCop)
What Tools You Need for PBN SEO Work?
There are many SEO tools people use for PBN SEO work. I will list the most important tools that I have personally used to find expired domains and create private blog networks
There are many tools you can use, but those are the main I needed and now I only use Ahrefs as the team finds the best expired domains at ClickDo and SeekaHost.
You can also use SEMRUsh to check traffic data and past backlinks but I prefer Ahrefs over it. I have been using both for some time and now mostly Ahrefs.
Getting Started with best PBN Hosting
SeekaHost PBN Hosting is best in marketing and you can read more about it on this post.
Use SeekaHost to secuely host PBN
When it comes to PBN Hosting SeekaHost is the leading host in the world. Most of the other PBN Hosting services sellers buy from SeekaHost and sells to their clients.
You can get up to 2000 Unique Class C IP hosting.
If you are after A Class IP Hosting, you can get up to 25 A Class IP Hosting and B Class Hosting on SeekaHost.com
Class A Hosting is the best for a powerful private blog networks consists of with blogs that plan to grow as brands.
I use A Class IP for this blog.
Build PBN with SeekaHost.org
It's time to use PBN Hosting and create a private blog network.
Start with the easiest to use Blog Host platform at www.seekahost.org
Get Your PBN creatoed by the Experts
Hi there!
There are many people who offer PBN creation services and you can find hundreds of PBN creators at the PBN Group on Facebook.
Just post on the group and there will be many to select from and hire. Ask for some examples they have done and decide who you want to hire.
If you want premium PBNs done for you with content and everything, you can ask from ClickDo by emailing or on live chat support. Just email or call to get a quick quote.
The Private Blog Network For PBN SEO
Hi there!
I have created my blogs and decided to open some of my blogs for selected few people to use to post articles and do content marketing for their business websites
As we have over 8000 poeple in the PBN Grou on Facebook (https://www.facebook.com/groups/PBN.Demystified/) it's time we all create and share at least 1 blog with the community.
Would be good to have access to over 1000 blogs done for content publishing. However, we will only have the best in our private blog network and each blog will be tested and monitored by the owner of the blog for quality and content standards.
I have listed some blogs of mine below and you can email to get published on them.
These are the private blogs built for PBN SEO
Hi there!
These are blogs created and owned by the PBN SEO Tribe from the group. You can also join the PBN Demystified group and share yours
I have created my private blogs and below I will share some of the blogs from the 1000 blogs networks and I expect to create 8000 private blogs each owned by the group members. So email to me to fernando@seekahost(dot)org for private blog network creation.
https://www.entrepreneurstoolkit.org/
https://www.londonbusinessnews.com/
https://www.uniquenewsonline.com/
---
Newly added today after testing:
I will share more blogs soon. And you can contact me for the tribe of 1000 blogs and add your blog to the list.
Join the Private Blog owners tribe
You can join the private blog owners tribe and share your PBN and get access to hundreds of other PBNs owned by the tribe Each day we create new PBNs and add to our network so you can connect with blog owners and get published on their blogs.
Relationship building is vital to get quicker publications and of course when it comes to anchor text wise.
Make Money Online Withe Private Blog Networks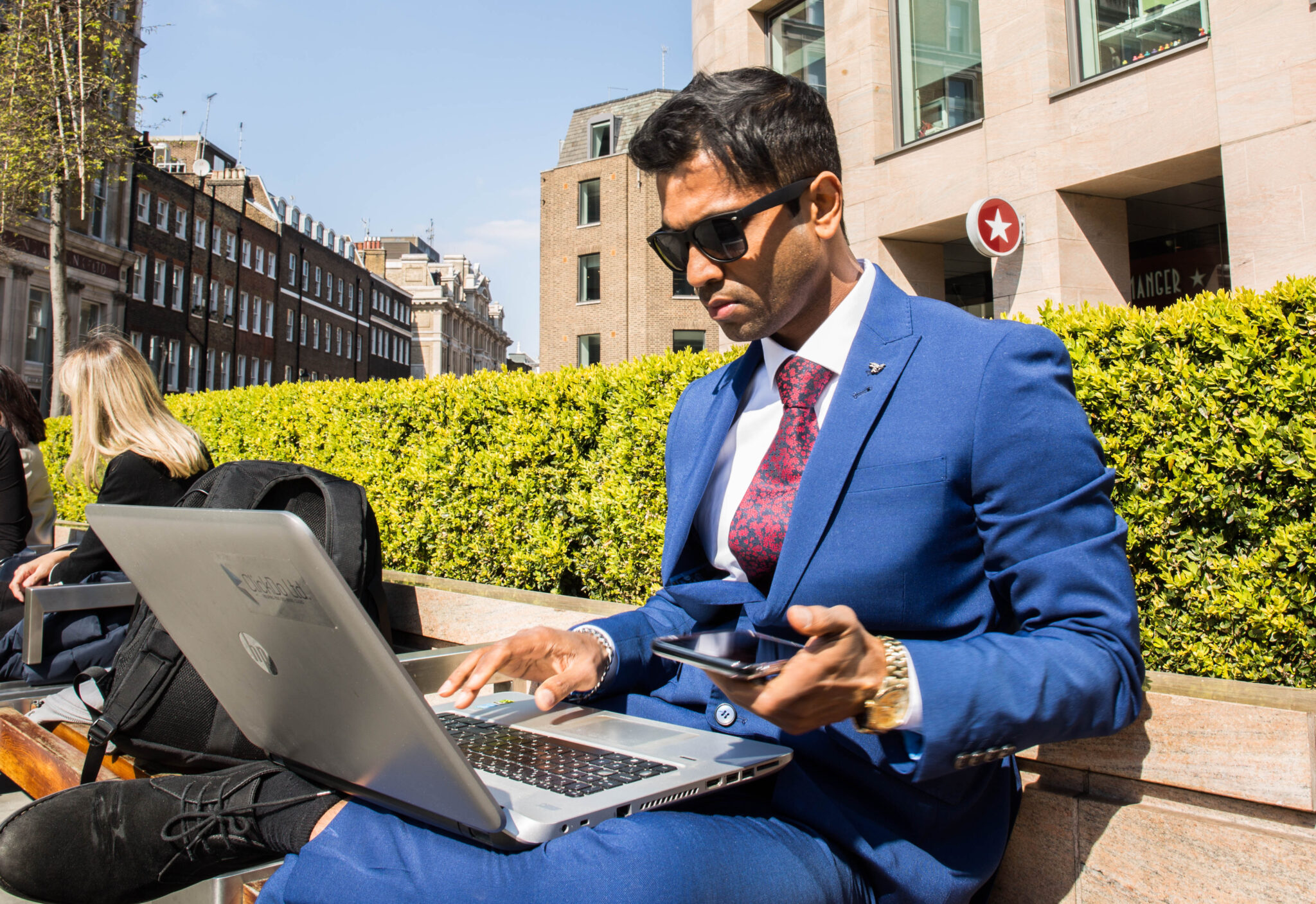 There are many ways to earn money from your private blogs. And the easiest and the best way is to build a network of at least 20 blogs, maintain them well, get links for them, publish high quality articles and try to increase the traffic to 1000 or more per month.
And then email the list to SEO agencies, SEO professionals who are after guest posting. they want blogs and there was a time when I was doing SEO, I will wait for people to just send an email with the list of their blogs. I will buy the and there.
You can check the Local SEO Blueprint at the SeekaHost Univeirtsy to see how I was doing it.
Guest posting for backlinks is big and everyone knows it. So if you have a solid blog network build with great content and each blog gets traffic from Google, that's attractive for guest posting. SEO guys buy guest posts on blogs from $10 to $200 and even more depending on the traffic and domain authority.
Take the Blog for-profits Blueprint course at the SeekaHost Univeirtsy to learn how to build blogs to earn money from guest posting services business.
uni

Read the guide here.