PBN SEO: Learn how to build Private Blog Networks for SEO with Expired Domains at SeekaHost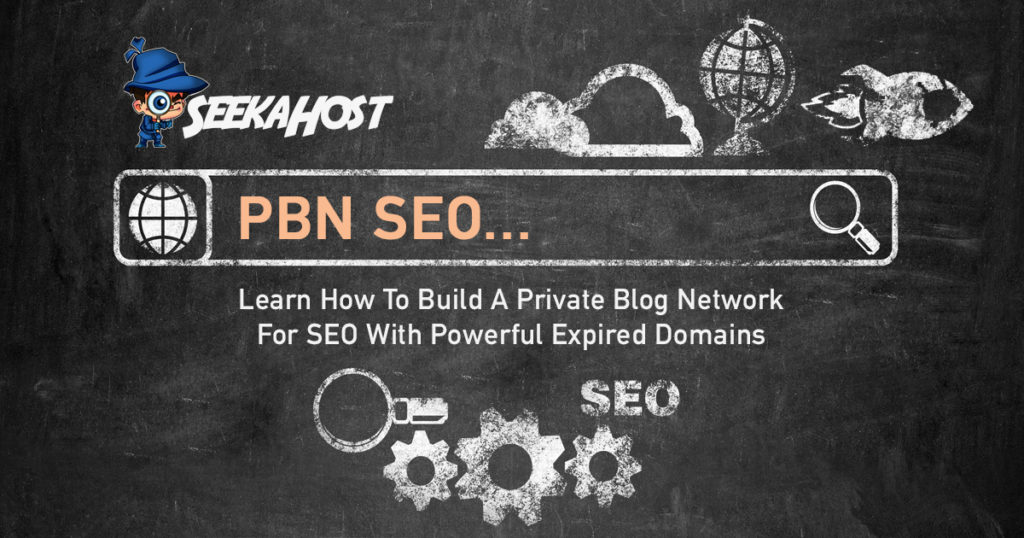 I learned PBN SEO techniques and how to build a private blog network back in 2014 when I was doing local SEO consulting for my clients.
And later I found how to make money with PBN and you can also make a ton of money with private blog networks.
In this guide, I cover everything about PBN and expired domains.
Before reading further first read how to create a Blog Network so you understand the difference between a private and public blog network.
There was a secret exclusive community of people who used private blog networks for search engine optimization back in the days.
What exactly are PBNs and how do they work?
In case you don't know, private blog networks are a collective of blogs owned by one or more people privately with the goal to increase the ranks of websites on search engines.
Through implementing third-party bot blockers, the owners make these blog networks private so that linking back from PBNs can't be tracked by monitoring tools like Ahrefs. Any bots or other crawlers that are not blocked can read the backlinks from a private blog network.
Guys like Alex Beker, Kotton Grammar from OMG Machines were the top people who talked about PBNs at that time.
Alex was selling backlinks via his Source Wave business (which doesn't exist anymore and even the website is down) and the backlinks worked until the October 2014 Google update. Those websites look shady and are just built to plug links and rank sites, to be honest.
How do successful PBNs look like?
To build a successful and authentic PBN each blog that's part of it should be built with different pages, privacy settings and SEO-friendly content that helps it rank on Google and attract organic traffic.
Each blog should consist of at least ten well written 600 plus word articles with tailored images and media to keep the readers engaged, which Google bots will reward.
All these blogs should be built on matured domains that appear like brands with their own social media channels, custom logos and a personality.
Back then I tested some of the offered PBN links.
They worked but things changed, and I kept testing the PBNs while building blogs every month with Logesh at that time and finding expired domains was the hard task.
I used to buy expired domains from various providers, and some were good, and some did not even get indexed due to bad history.
Throughout the years I evolved with my knowledge about PBN SEO and worked out what works best and how to build the ultimate private blog network that not only helps with SEO but also helped my agency generate a considerable amount of money each month from guest posting services. Read more about this here.
If you look at the keyword "buy pbn links" "buy pbn backlinks" on Google, you can see how many people are selling pbn backlinks. There is huge demand and we see that at ClickDo.
Read more about buying PBN backlinks:
Should You Buy Private Blog Network Backlinks?
I used PBNs to rank hundreds of local business owners' websites and to become the #1 SEO Consultant in London for over 3 years until I started working at SeekaHost with my full focus.
You can see the SEO consultant web page still ranks high on Google's first page and gets organic traffic that asks for SEO services from our agency ClickDo.
I believe I am one of the guys in the world who used blogs the right way and that's why our private blog networks can go public and act as public blog networks that serve the online readers.
I always encourage people in our PBN Demystified Facebook group to build authentic PBNs for SEO. Have a look at this site > https://www.londonbusinessnews.com/ and that's what I'm talking about when I say a blog that can serve the web.
The above-mentioned blog was built on an expired domain found by Kasun. He was going to list it on the free expired domain page at SeekaHost. But later we thought of building a great blog for us and Dinesh and Manuela now manage it. We are working on getting the blog Google news approved and then onwards the power and demand by guest posters will drastically go up.
Now let us look at how to build a PBN on an expired domain.
What do you need to build a Private Blog Network?
You need powerful expired domains, and, in this guide, I will show you the domain I picked to build it step by step.
Yesterday Saket Wahi dropped me a superpower domain name on Skype: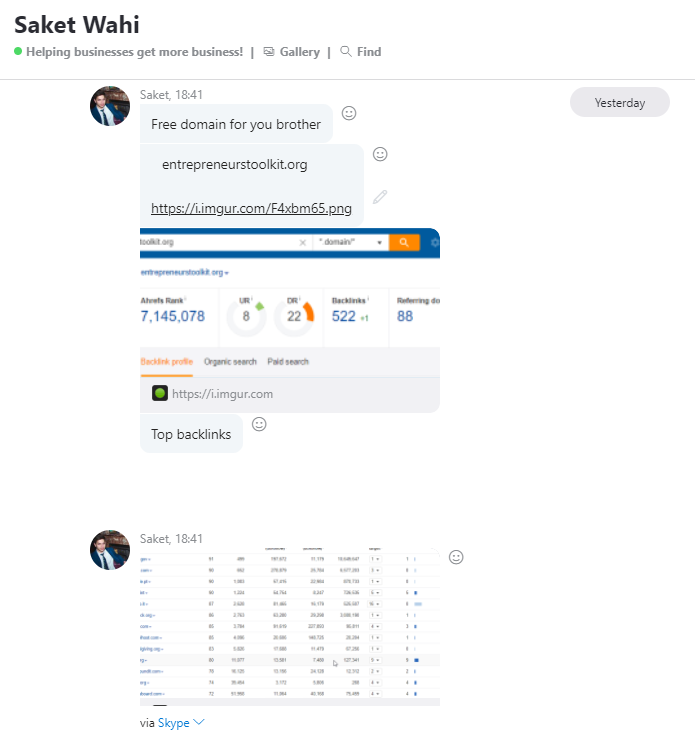 You can see the RD is 88 which is the referring domain and the RD to backlinks rating is fine. Ideally, I like the RD to Backlinks ration very closely but when you look at this domain you can see it has backlinks from good sites with very high trust and authority according to Ahrefs.

Links from hugely authoritative sites: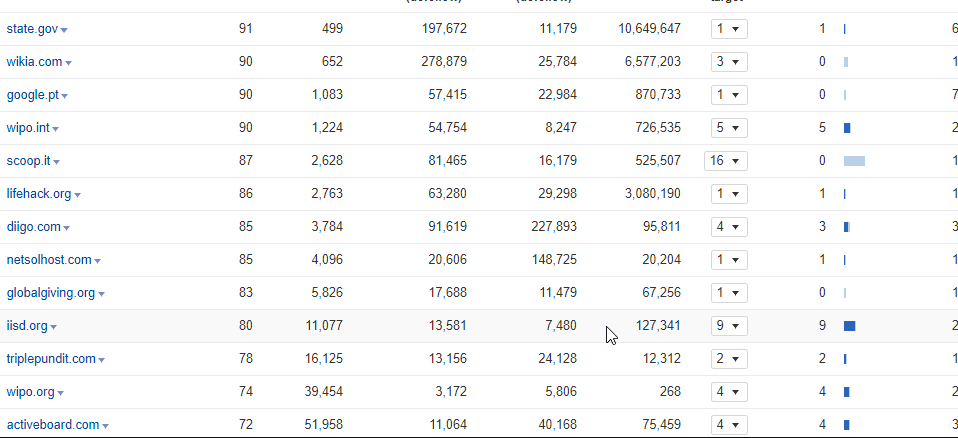 You can check the domain on Ahrefs or SEMrush for yourself to see the backlinks and the sites that link to entrepreneurstoolkit.org
In the below video you can see how I quickly analyse the domain name before registering it at SeekaHost.com.
Because if a domain has too many bad anchors or toxic anchors then there is no point in investing in an expired domain name.
After years of buying expired domain names for PBNs, we built at ClickDo I can quickly spot what is a good expired domain name and what is bad.
How to identify a bad expired domain before registering
I do also check if the domain name is still indexed on Google and check the domain history.
You can see in the video how I went about looking at the referring domains because the referring domains give the indication of the power for the expired domain names.
There are many people on various Facebook groups that sell expired domains and buying from a vendor is a great way to save your time.
However, if you wish to learn how to find expired domains, read this guide that shows you how to use one of the expired domains finder tools listed on this list.
What I did once I got the domain?
I registered the domain name at SeekaHost and then emailed Aslam at SeekaHost to provide it with a London server hosting. So I can build it on one of our super-fast business web hosting servers for optimal performance.
Below is my email to Aslam

That's how I used to build hundreds of PBNs, hosting them using unique multiple IP C Class hosting for blogs.
And this morning Aslam emailed me saying that he has hosted the blog with the access: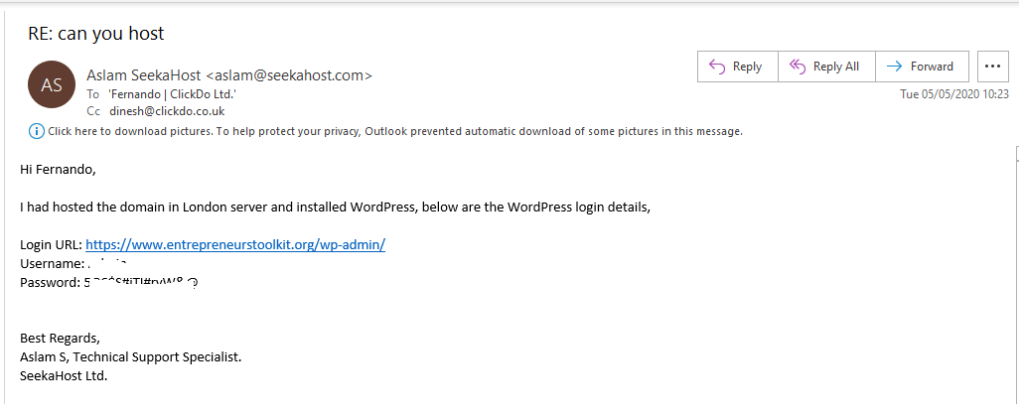 So, all is ready and the blog is live with WordPress.
You can see the domain has got SSL and SeekaHost provides free SSL certificates for all the PBN Hosting and SEO hosting packages.
Now it was time to build the blog and design it.
How to build a PBN for SEO?
When building a PBN for SEO just follow the below instructions and you can see how I built this blog, placed links and even moderate and build a blog brand.
The domain name https://www.entrepreneurstoolkit.org/ sounds great to build a brand. Not always do you get such catchy domains but if you are looking to get great expired domains, you can find and can buy them at SeekaHost.
Getting brandable domains is not always easy but you can reach out to our guys Saket or Dinesh and they can help you get them.
Dinesh finds expired domains with traffic as listed on this page at SeekaHost.
So, let us see how I go about building the blog.
I email to Madushan at ClickDo to build the blog and Praveen will design it with a matching logo and theme.
And then Dinesh will start publishing some content to get it ready to launch with Google.
The blog will be built step by step and you will learn all the way how I built this blog, got the traffic, boosted its authority, and eventually started getting inquiries for guest posting.
I will also explain why I publish lists posts and how they help to get traffic from Google and many more insights.
So bookmark the https://www.entrepreneurstoolkit.org/ on your browser and see how we build the PBN like a public blog to serve the web.
Me and Dinesh also plan to get this blog Google news approved so the articles get indexed super-fast and this becomes an SEO powerhouse.
Until I share the rest, read this guide again to learn how to build a private blog network using the best PBN hosting. And you will get to know more resources about PBN SEO techniques.
You can email me at fernando@seekahost(dot)com for instant tips on how to find expired domains and from whom to get them.
We run daily PBN hosting services at SeekaHost and our teams are on the live chat support to help you with anything regarding PBNs, expired domains and PBN hosting.
Updated below on 22.06.2021
It's been a while since I came to this article to update you about the PBN setup process and inform you about the SeekaPanel, the world's best easy blog network hosting solution.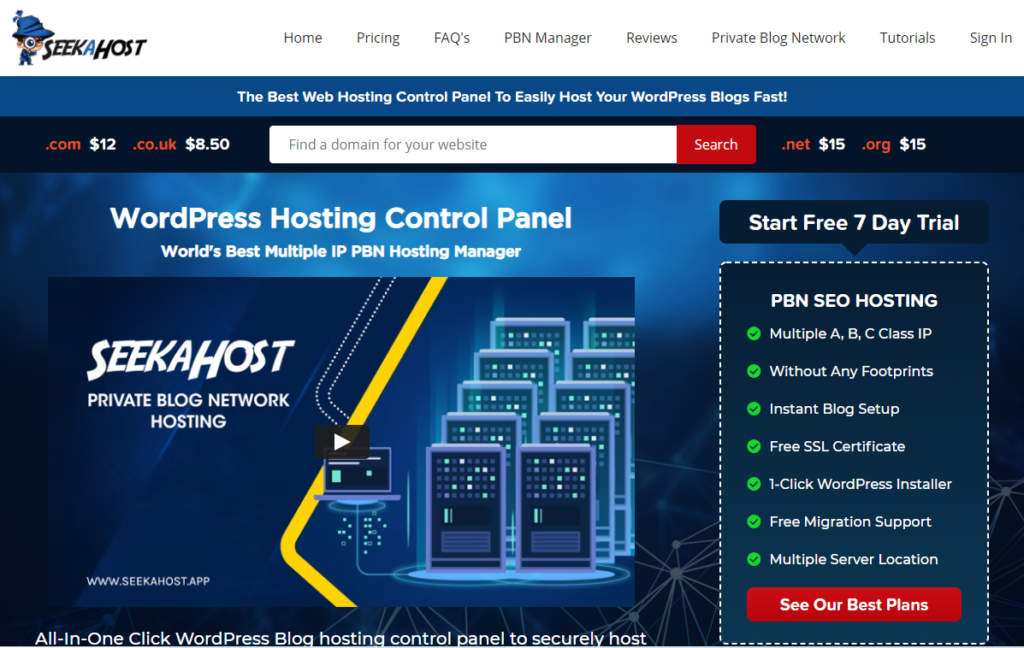 Since we launched thousands of users have started to use the SeekaPanel to register expired domains, host WordPress blogs with multiple unique IPs and learn everything about scaling their private blogs.
You can get started at https://portal.seekahost.app/register and all the details are inside the portal. Start with a 7 days free trial and enjoy the power of a super-fast PBN hosting solution.
The all in one place helps you to get online faster than with any other host.
The team at ClickDo have tested it for security and performance and Dinesh and the SEO consultants use it every day to power our PBNs that are used for PBN backlinks.
Tops SEO experts use the SeekaPanel and below is a review from Craig.