How to register a domain name for a website via SeekaHost.app for a personal website or blog?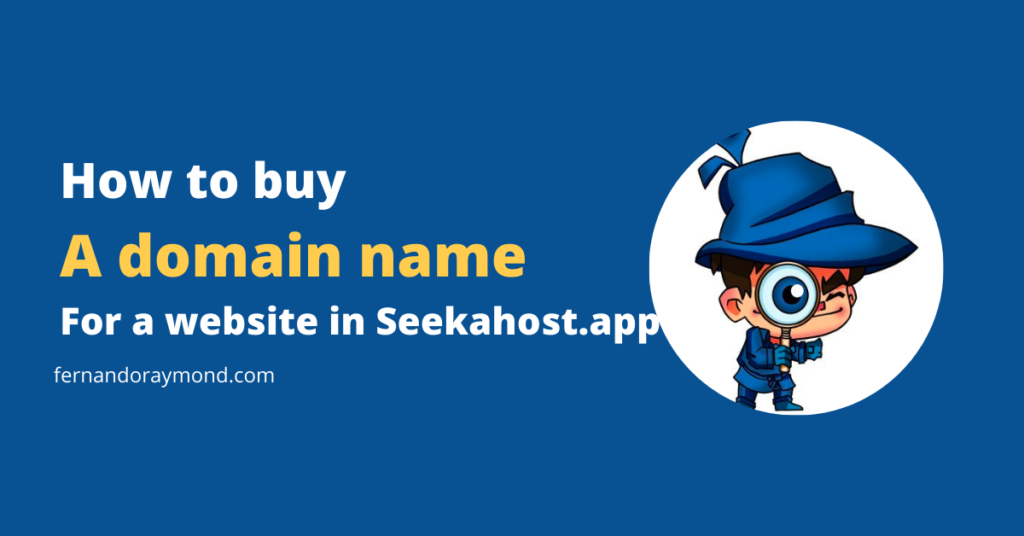 For launching any blog or a website, the first thing you need is a domain name. A domain name is by which people on the internet would search for you. 
Your domain name is your identity. It describes your work and therefore should be relevant to your online business.
In this tutorial, I am going to lay down some steps on how you can get a domain for your site at the cheapest price.
I am fond of SeekaHost.app which offers cheap domain registration prices. A .com domain registration at SeekaHost.app starts at $5 per month.
Before going through the steps for domain registration, let me tell you the ifs and buts to consider for domain registration.
Factors to Consider Before Registering a Domain Name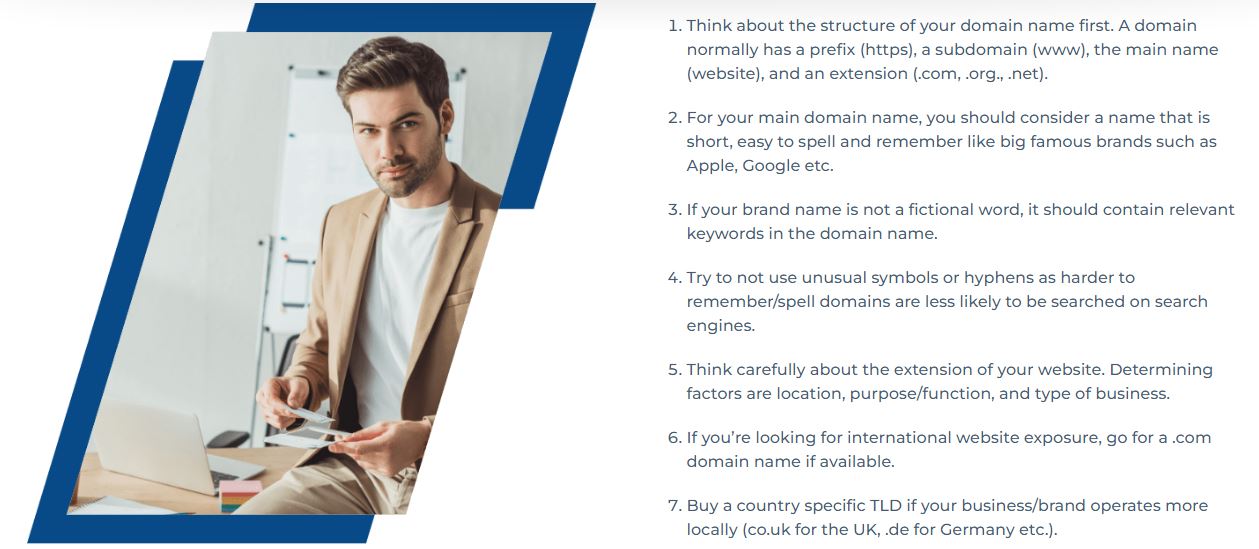 Your domain name reflects your domain, therefore you need utmost attention. A silly mistake in registering a domain in hurry might cause you a big loss. A domain name should be catchy and attractive. Here are the key elements to consider before buying any domain name.
Choose an extension for your domain name. It could be .com, .net, .co, .in, etc. The most preferred domains in the market are .com. Some new domain extensions like .app, .biz, .me, and more are on a buzz.

Try to keep it short and easy to remember. Names such as Microsoft, SeekaHost, etc. are very good names and even unique. 

Keep the domain name relevant to your business or brand. Don't try to be too funky otherwise, a wrong meaning could kill your reputation. 

Avoid using hyphens or symbols as it becomes less searched in the Google search engine. For new users, such names are difficult to type, and mistakes tend to happen. 

Sort out some names from the dictionary that are relevant to your business. You can look out for location, business concern, your initials, or anything that justifies your brand.

If you want to operate your online business in a specific country, then choose the TLDs of that country. The examples are .co.UK, .ru for Russia, .de for Germany, .ch for China, and more. 

Try to include a keyword in your domain name. This helps in SEO that ranks your website in search engines easily. 
Why SeekaHost.app is the Best Place for Domain Registration?
Unlike other domain registrars, the SeekaHost.app domain finder tool is fast. You simply need to enter your domain name, choose an extension, and search for its availability.
The system shows domain availability and related domains that you register along with it. Once you are sure about the domain purchase, you can add it to the cart, register on SeekaHost, and complete the purchase using SeekaPanel.
All your websites hosted with SeekaHost.app gets an SSL certificate for free at one click. The SSL can be enabled from within the SeekaPanel with one click. You need not go anywhere else.
This is where SeekaHost ensures your privacy by following privacy guidelines. 
When it comes to customer service, the SeekaHost support team is always dedicated to you. The customer service team responds to your inquiries 24/7 via live chat and ticket. Your website is always up and running without any hassle.
Things To Consider For Effective Domain Name Purchase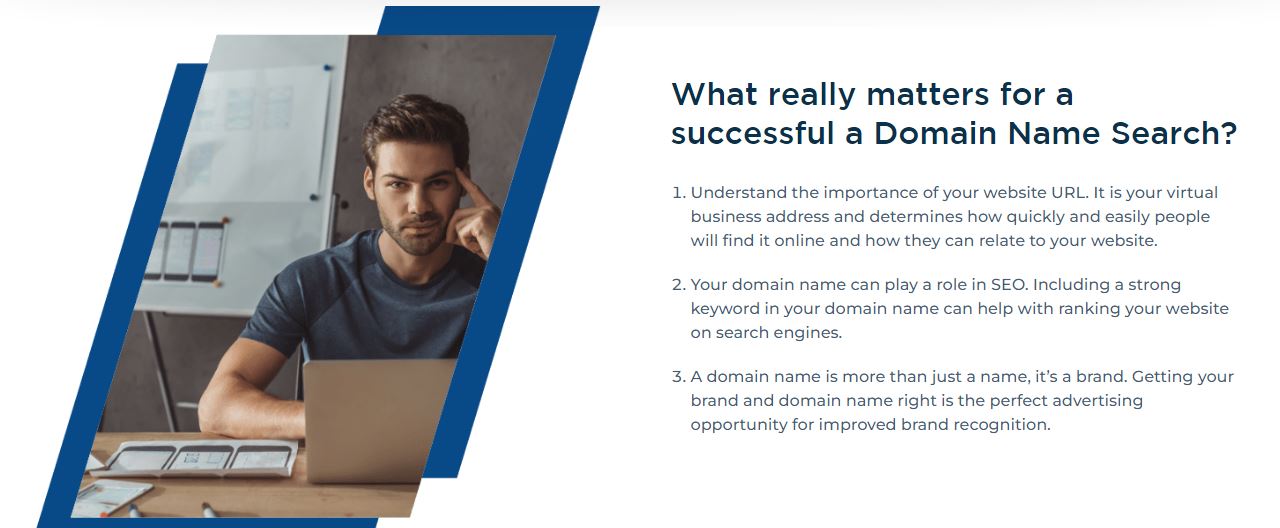 Using the domain search bar, input your domain name or a seed keyword. The system will analyze the keyword and based on it will show you the results. 

Do check your domain name with other extensions too and compare the price.

Usually .com domains are expensive. But at SeekaHost.app, you can get it at a cheap price.

But you can always try other extensions that are country-specific or unique. Some examples are .blog, .app, .me, etc.

Before you proceed with adding the domain to the cart, check its spelling. 

Check the price for your chosen domain. It can range anywhere between $5 to $30.

Once you are sure about the name and price, go ahead with the purchase. 

You can register a free account at SeekaHost.app and pay via a secure payment gateway. 

You will receive an email confirmation for the domain you just purchased. 
Now let's move on to the main section of this article. Let me show you the steps to register a domain name at SeekaHost.app for your website or blog.
How To Register a Domain Name At SeekaHost.app?
Whether you are blogging, dropshipping, or establishing an eCommerce website, you need a domain name. 
Once you have a domain name, you can host your website and people will visit your website. 
SeekaHost.app is the best place to buy a domain name starting at only $5.99 per year. Whichever country or region you reside in the world, you won't find this cost anywhere. 
Steps to Register a domain name at SeekaHost.app:
Visit SeekaHost.app's official website.

In the search box, enter your preferred domain name. Or enter a keyword and the system will show you related domain names with different extensions and prices.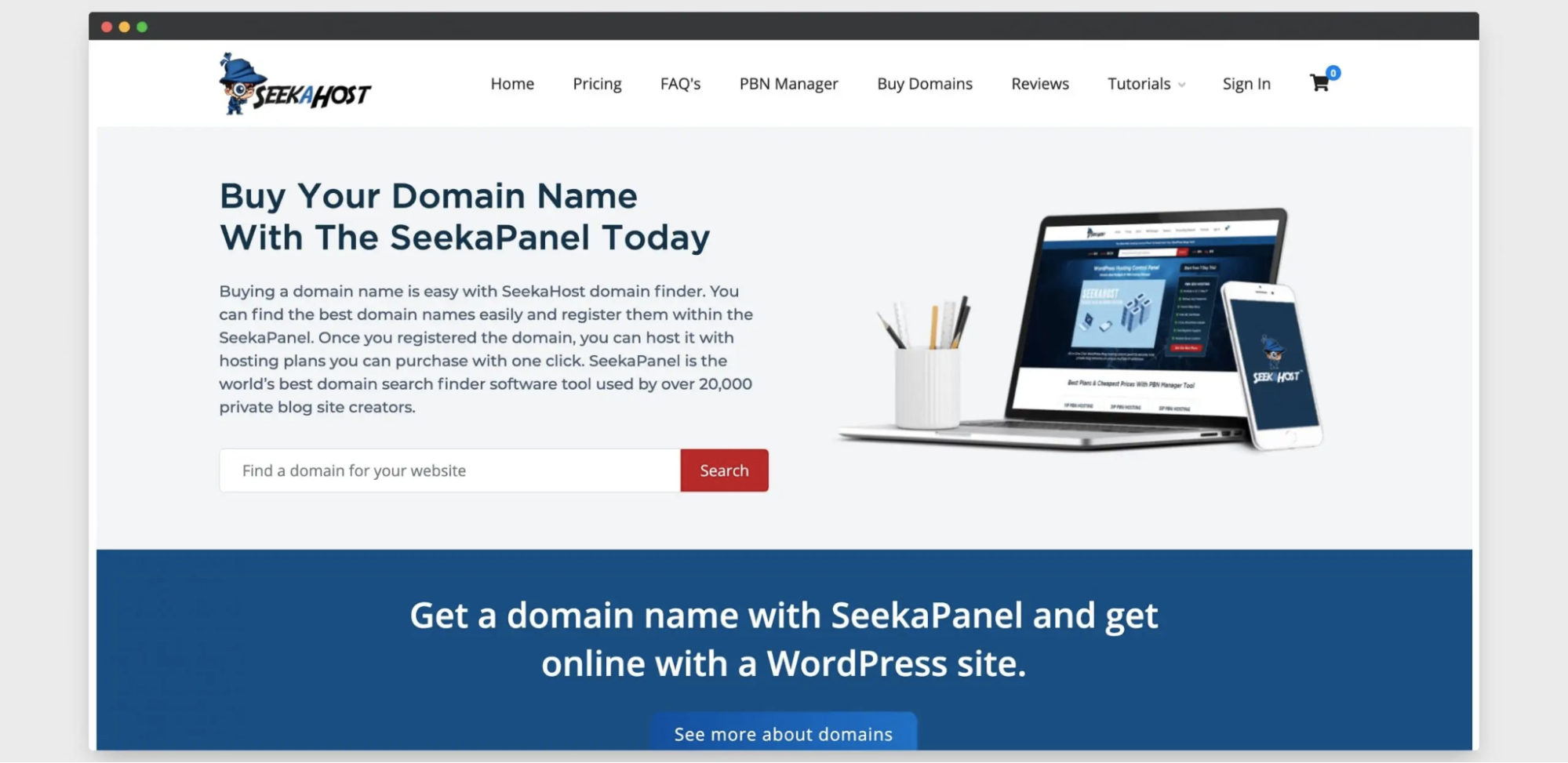 Click on Search and in seconds you will get the domain search result in front of your computer screen. If the domain you were looking for is available, add it to the cart so nobody else takes it.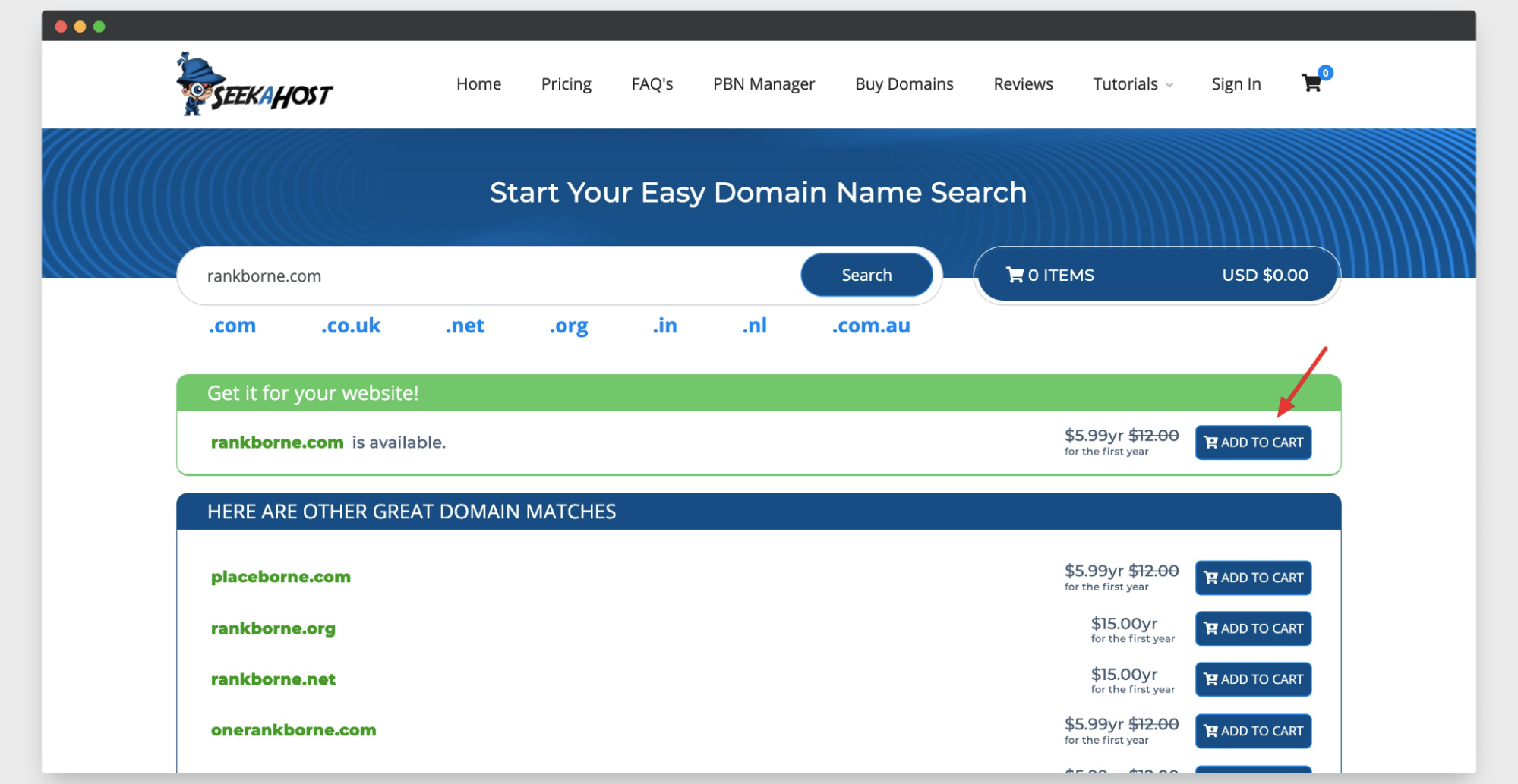 The system will now ask you to create a new account at SeekaHost.app with your email address. Click on Sign up, enter your email address, and your name, and set a password.

 

Once registered, you can now log into the SeekaHost domain manager control panel.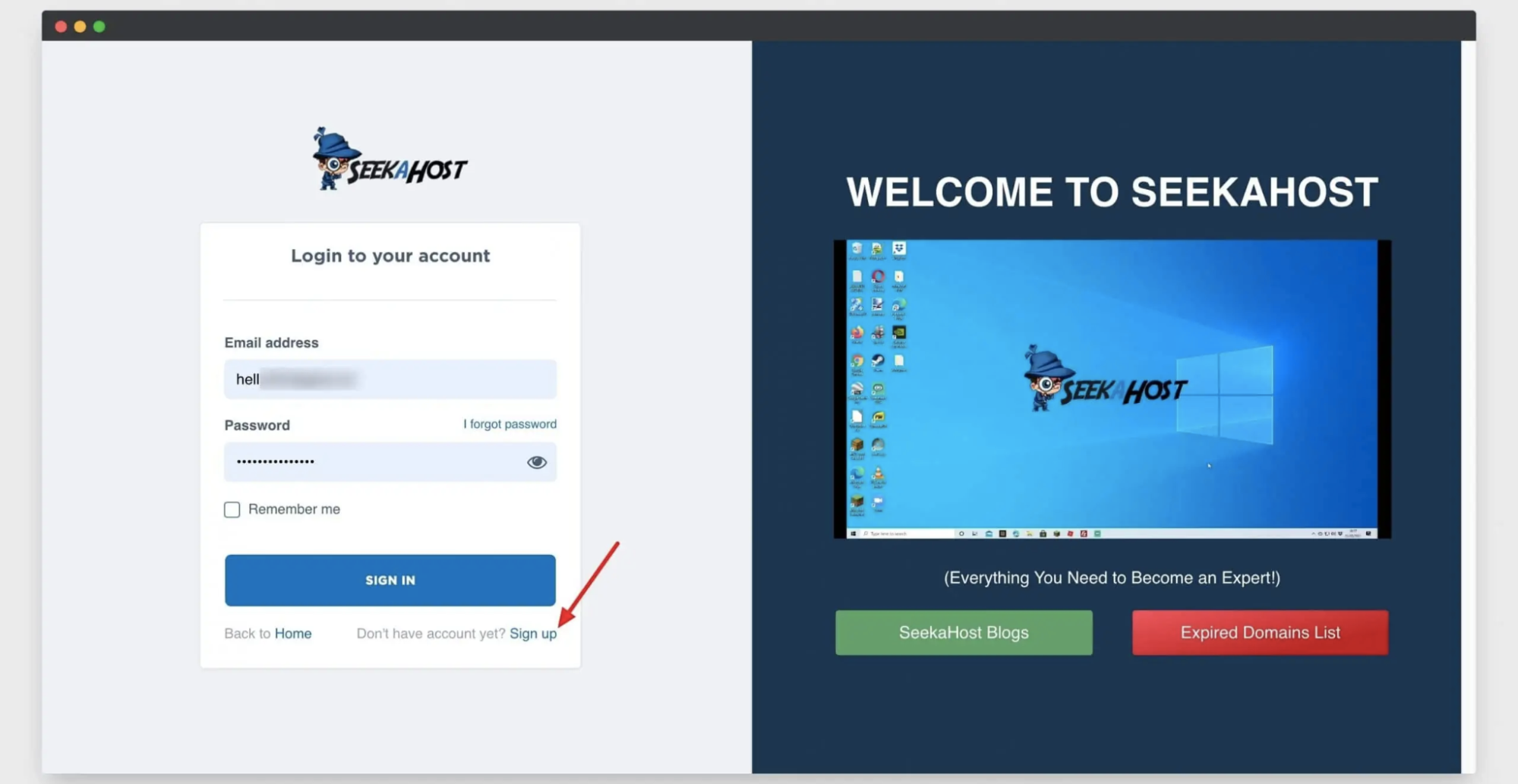 After you are logged in to the SeekaPanel, you can see your domain name with the cost associated with it. If you are satisfied, you can proceed with the checkout. You can also add extra features like Privacy protection at an extra cost.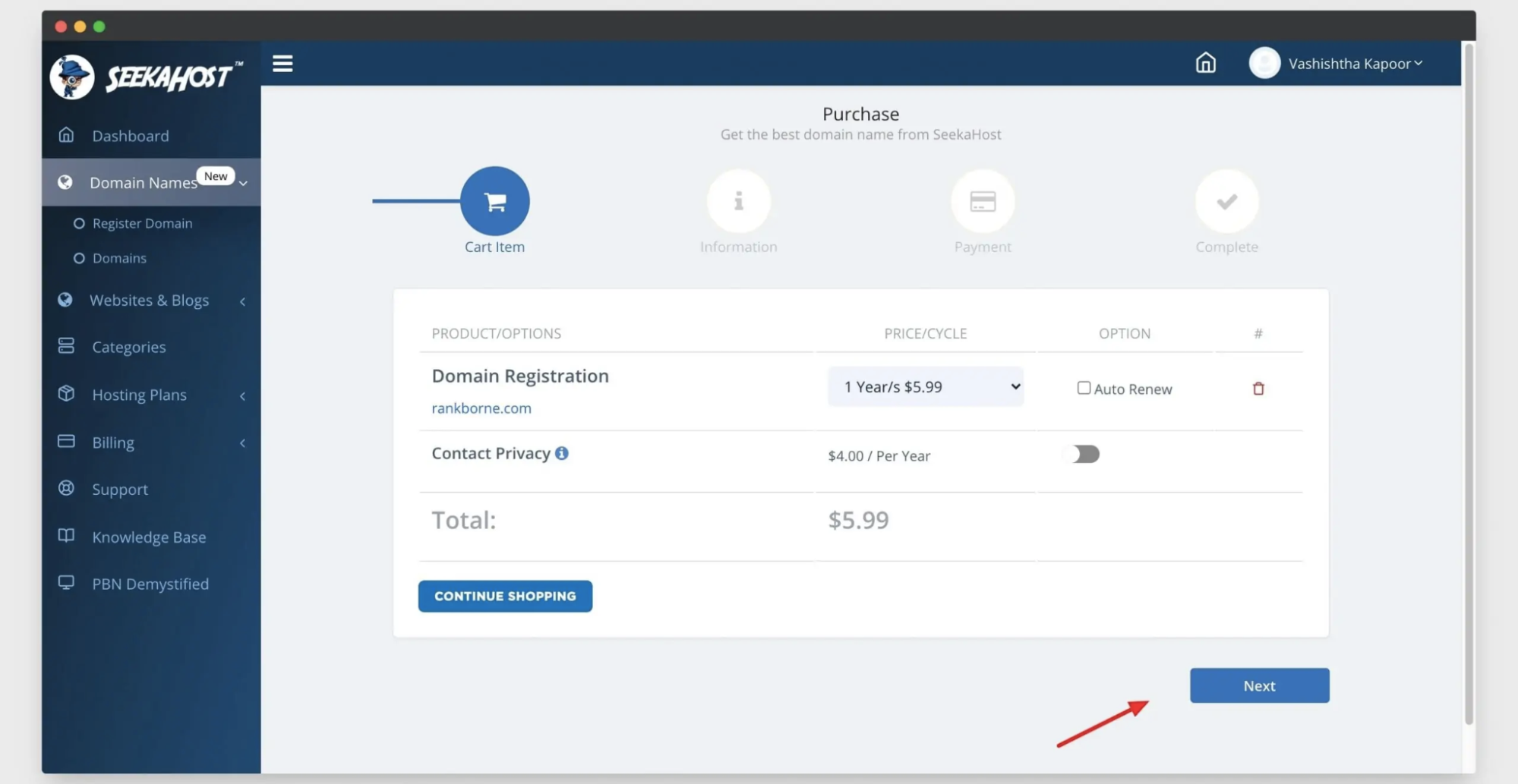 Click on Next and fill in your address details.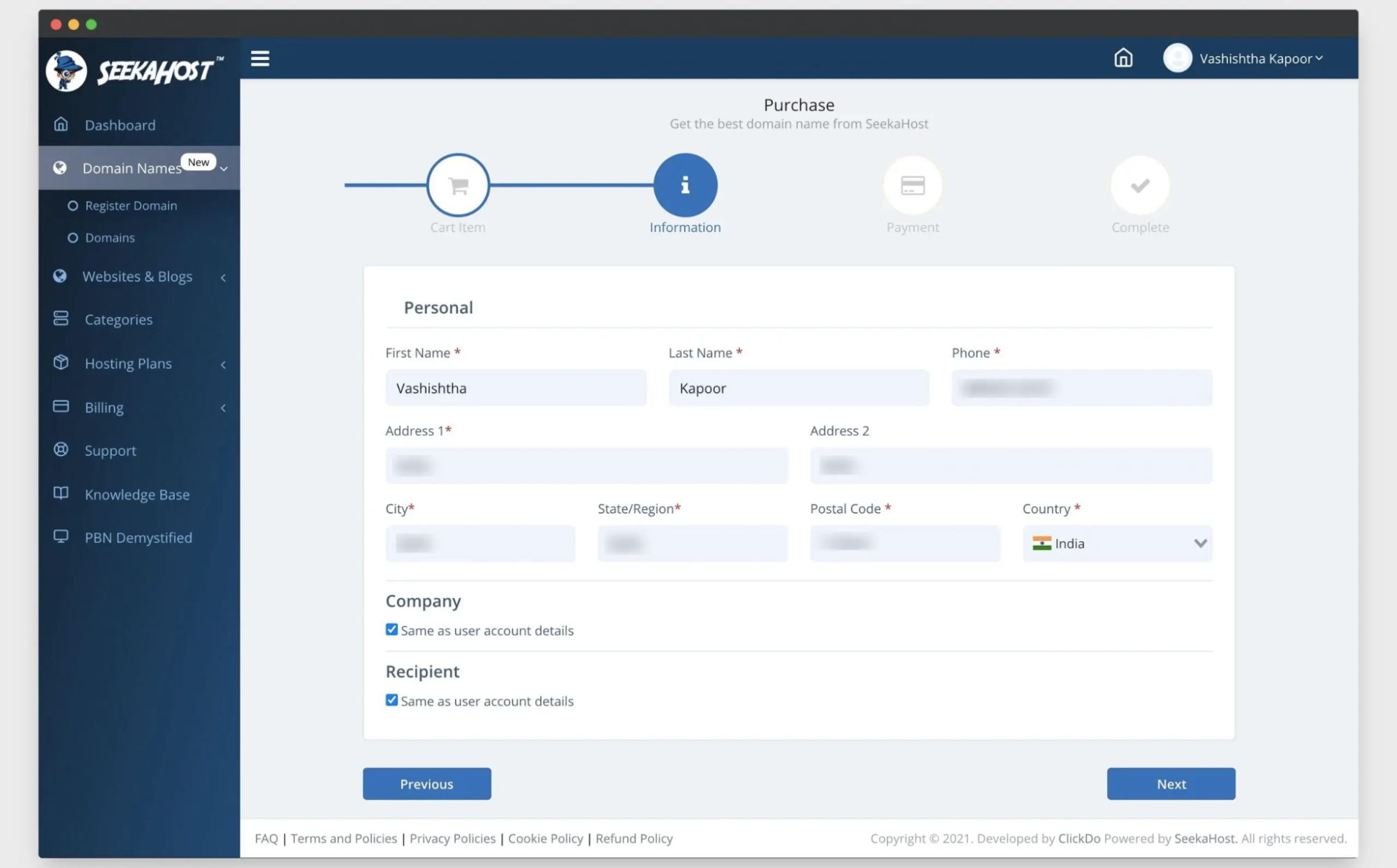 Now choose the payment method. You are allowed to choose either PayPal or a credit card.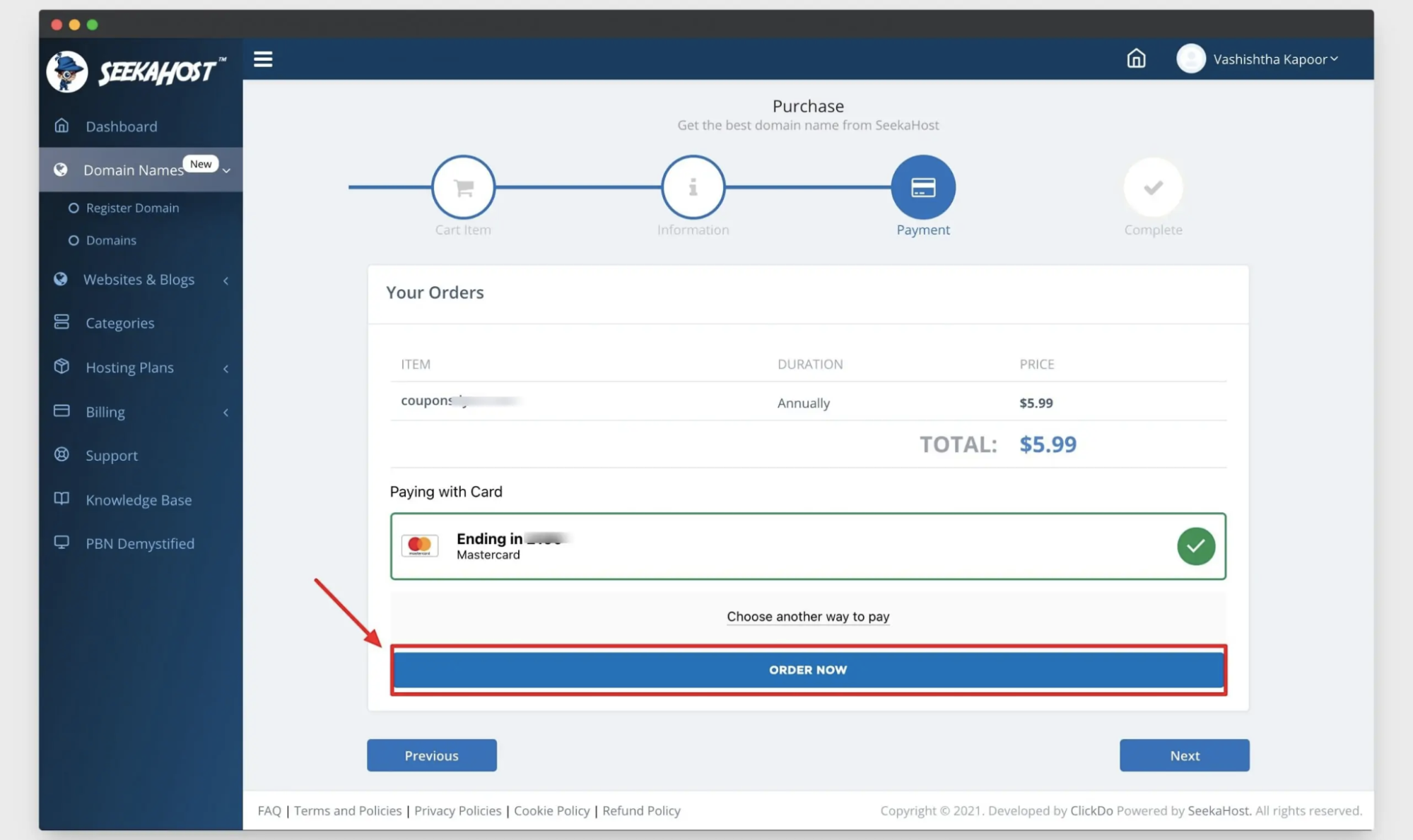 Click on Order Now and the domain is yours. You will get your domain purchase confirmation with an invoice in your email. 
Now that you have a domain name, you can go ahead and host your website at SeekaHost WordPress hosting.
You Might Want To Read:
Conclusion
In this tutorial, I showed you how to register a domain name with tips on choosing a good one. Stay tuned for the next article where I will show you how to buy WordPress hosting at SeekaHost.app and launch your first blog or website.