What is A Blog Hosting Control Panel: About The Best WordPress Blog Hosting Platform in the world?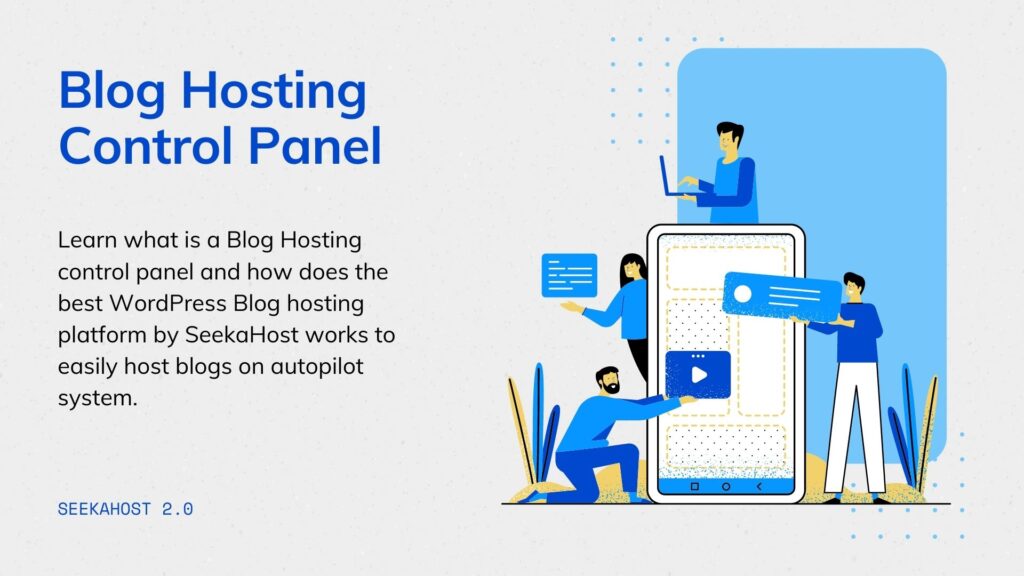 There are many articles on the web but none about what the best Blog hosting control panel is. So, in this post, you will learn what it is and how to get access to the world's best blog host's contract panel with a free trial.
So, you can use it, test it and see how easy it to use the latest man-made blog hosting services operations panel.
What is a Blog Hosting Control Panel?

A blog hosting control panel is a web application, a system tool that allows you to easily host your blogs, manage domains and blog hosting DNS records etc.
It sounds complex but if you use the SeekaHost blog hosting platform at www.seekahost.org you will see how easy it is to host a WordPress blog and get online.
There is no need for confusion like in the old days where you had to go after a cPanel to find who installed WordPress to your domain and got the blogsite up.
I have used cPanel and many systems but as they are complex and the user interface is bad, I wanted to create the best control planal for anyone who wishes to start a blog.
I am a blogger and that is how I got started online. I like easy to use systems and save time.
The SeekaHost blog hosting control panels do exactly that and anyone can signup for a free account and test it.
What can you do in the control panel?
You can install WordPress on your domains
Choose unique multiple class IP hosting for blogs
Get the DNS records
Check blog analytics
Install or delete blogs
Best is you get a blog hosted and live in less than 60 seconds with fast loading time.
Back in the days, it was time-consuming to get cPanel and find where to install WordPress to get a blog hosted.
There are new solutions like Plesk, but I wanted to make things easier for bloggers and anyone who wish to start a WordPress blog. So, I have built the easiest to use a blog hosting control panel ever.
With the SeekaHost application, anyone can get a blog hosted on WordPress in less than 60 seconds.
When it comes to migrating WordPress sites to the SeekaHost control panel, you can easily do that as well or else ask our team to do it for you.
Free migrations and all that support you need to build a blog that matters using the world's best WordPress hosting. 
What to look at when choosing a blog hosting control panel?
The user interface
Speed of the blog hosting platform (check seekahost.org)
Do you get a free trial to test?
What is the cost per month?
24/7 live support services
The brand recognition
Recently 50IPs website live: