Want to know Which Hosting is Best for WordPress Blog? – Learn about the best WordPress Blog Hosting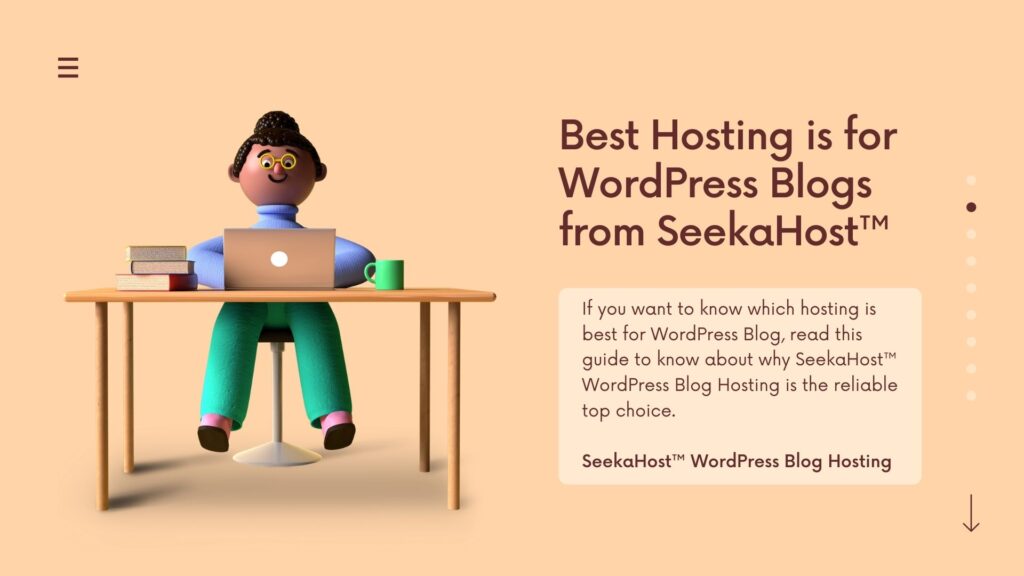 If you want to know which hosting is best for WordPress Blogs, you are most likely going to start a WordPress blog or have already started one and are not happy with your current host.

When it comes to WordPress Hosting there are so many hosts, and most are recommended by affiliate marketers who just want to earn an affiliate commission by recommending you the highest paying host for them.
It is crazy to see how even WordPress.org promotes 3 main hosts and they say they are the best. You can look for WordPress hosting and you shall see.
Most affiliate marketers try to hook people up with Bluehost because they are paying high affiliate commissions and I can see why most are using Bluehost.
I have used web hosting providers like HostGator in the past and that lead me to start my own hosting company and offer a better hosting service with speed and better customer care.
The very slow and difficult communication with customer support at HostGator (34 days until the ClickDo website issues were solved!!) and the overpriced services offered by GoDaddy, which I also tested for a few days, made me want to find ways to provide a better customer experience in web hosting.
I started to read reviews of various web hosting providers and it all came down to the following key features that customers truly valued:
24/7 and reliable customer support
Loading speed
Security and safety
Why Security, Loading Speed and Customer Support Important?

When it comes to WordPress hosting you must compare the security, loading speed and customer support features included in the WordPress Hosting Plan because WordPress sites encounter issues with hackers, and you will need some technical support.
The WordPress hosting platform itself puts customers at risk of becoming a victim of bugs and other holes in security because included in some of their cheaper hosting plans are community forums and plugins for added security, however, phone and email support, automatic backups and updates and server monitoring are NOT INCLUDED!
For those and many other reasons I brought SeekaHost to life and as a regular blogger myself I know what to look out for when it comes to web services to look after WordPress blogs and help with anything regarding WordPress.
I have used the world's most known hosting services and tested each of them before creating the ideal WordPress hosting solution for the world at SeekaHost.
As an SEO expert and consultant, I know how loading speed and online security impact search engine ranks of websites. You can read more about this important topic in my own SEO hosting review on my blog.
I wanted to cover all the features that other customers like myself have found important:
fast loading speed
easy domain registration and blog setup
comprehensive security and safety
At www.seekahost.org that's exactly what I have done with my team of web hosting experts. You can host a domain on WordPress and get your blog up on the web in less than 60 seconds.
You can watch the below video where you can see how quickly it is done through the SeekaHost app.
Buy a domain name at SeekaHost.com and install WordPress and get your blog live in a matter of seconds. We are currently still testing the app and a blog get's live in less than 50 seconds at the moment. Sometimes depending on the server location, it happens in less than 10 seconds.
I am confident that SeekaHost is the world's best WordPress host and with the newest data centres being set up in multiple locations in the UK and in the future in Asian and US regions SeekaHost will outperform other competitors.
All SeekaHosters work every day to build the best WordPress hosting services for bloggers from around the world.
See some of our excellent customer reviews here https://www.trustpilot.com/review/seekahost.com and you will see why people choose SeekaHost rather than HostGator, GoDaddy or Bluehost.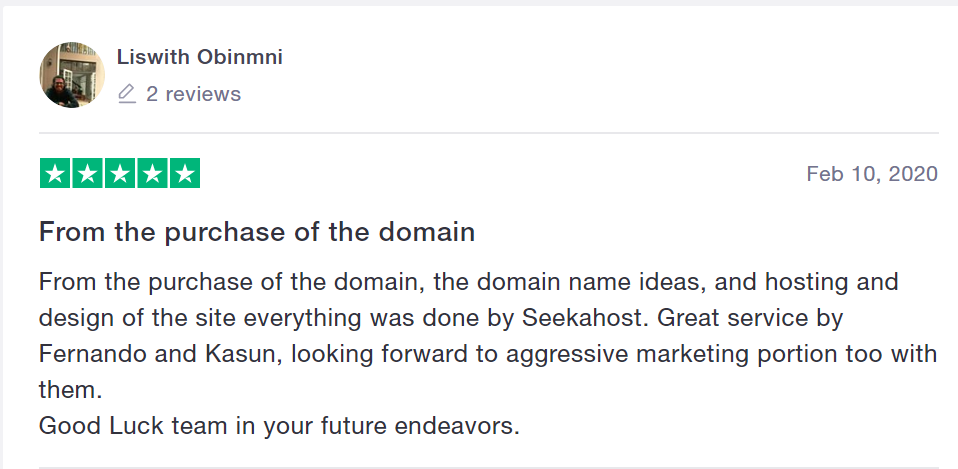 What is best about SeekaHost WordPress Blog Hosting?

We do offer multiple IP addresses hosting solutions for blogs and the Class C IP hosting is the most in-demand by people who create blogs for SEO purposes (PBN SEO).
The A-Class IP hosting is of the highest quality and used by top SEO experts to build unique blogs that grow to become traffic magnets.
My own personal website www.fernandoraymond.com and the blog www.fernandoraymond.com/blog/ both are hosted at our SeekaHost Liverpool based server A Class IP address.
My blog is on WordPress and it is a live proof of a good blog that loads well and handles thousands of traffic.
I am growing my blog daily towards 100,000 per month so that the world will start writing about which web host offers the best hosting for WordPress blogs.
This is a journey towards building the best WordPress hosting service and providing it at the most affordable price for millions of bloggers who use the WordPress platform to start a blog that matters.
So which hosting is best for a blog?
It's non other than SeekaHost WordPress hosting that you can buy at www.seekahost.org – the ultimate blog hosting site with the platform to easily install WordPress with a speedy 1 click install option.

Speed matters to me and that is why my team of blogging experts and I have found the best way to host a WordPress blog and get online fast.
As I said earlier there are so many WordPress hosting services providers that are recommended by people who have written lists posts to get clicks on SERP's.
It's best you contact them and ask whether they even use that host.
Me and my team are backing our WordPress hosting for blogs and 24/7 live chat support and phone support with WordPress site management services at https://sws.seekahost.com. We will help you build a successful blog and have your share of the web traffic towards your blog.
5 Best Hosting plans for WordPress Blog
If you want to build a blog like mine and ideally want it hosted on A-Class IP address, then host it with the A-Class IP hosting at SeekaHost.org
And if you just want unique multiple IP hosting plans, you can get it.
The Class C IP hosting is ideal for anyone who is looking for PBN Hosting.
I have talked deeply about the C Class hosting on blogs and you can read it here.
Currently, on this page, there are 5 hosting plans and the 1 IP plan comes with 1 GB space, which is ideal to build a blog on a Class C Hosting environment.
The 7 days free trial will give you the time to compare the performance and decide why SeekaHost is the best in the world when it comes to WordPress blog hosting.

The secure hosting and instant setup will help you get a WordPress blog live faster than ever.
You can email me for personalised help and tips to grow a blog that matters. Join the blogging community at https://www.fernandoraymond.com/blogging/ and you can learn everything about starting a WordPress blog and growing it, so that you can earn money from your blogs.
The courses at SeekaHost University are created to help anyone learn how to start a blog and growing it SEO and you can find useful tips on our SeekaHost University YouTube Channel.
With that being said if you are still not sure about the best web hosting for WordPress blogs, send me an email or just signup for a free trial and use it without paying a dime for blog hosting.
Host your domain, build a WordPress blog and experience it for yourself.