Top 25 Game Server Hosting Services for Online Gaming World from SeekaHost Game Servers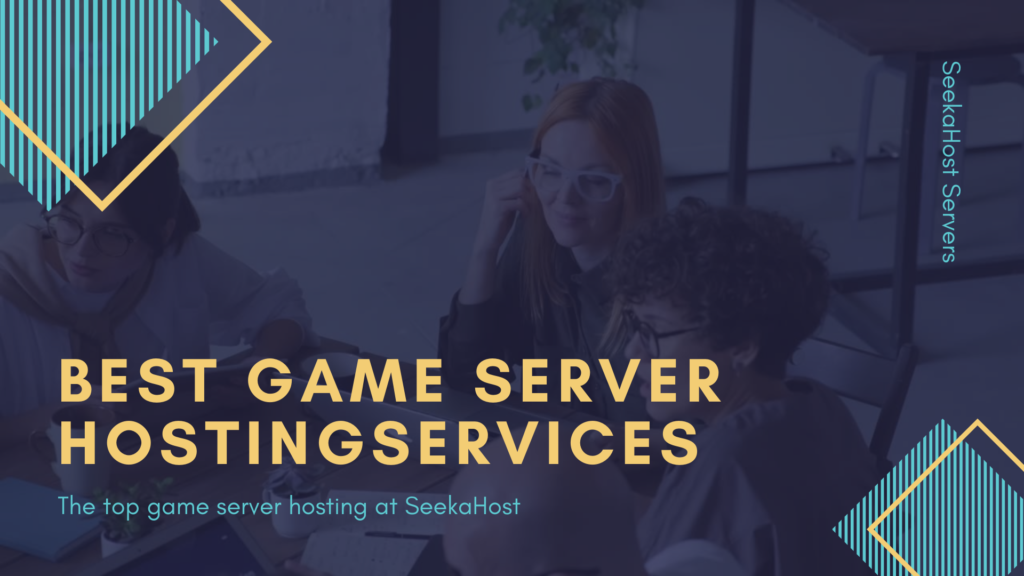 Today I got the news from my best game server hosting services experts that SeekaHost Game servers that we are ready to launch all the best online games hosting servers.
So, this is great news for the world of online gamers, and we are on the journey towards providing the best game servers for 10 million people who are in need for high-quality gaming servers at an affordable price.
Currently, we are offering the Minecraft Server hosting and I did write about the Minecraft with RTX which is truly an amazing gaming experience.
You can read why I launched a Minecraft hosting business here.
Today during a call with Wasantha I have concluded the gamer servers we are launching in coming weeks starting today.
Best Game Server Hosting Services
Minecraft server hosting
7 days to die server hosting
Ark Survival Evolved Server Hosting
Arma 3 Server Hosting
Battalion 1944 server hosting
Battlefield server hosting
Counter strike server hosting
Craftbukkit server hosting
Day of defeat source server hosting
Feed the beast server hosting
Fivem server hosting
Garry's mod server hosting
Half-life server hosting
Insurgency mod server hosting
Killing floor server hosting
Left 4 dead server hosting
Mordhau Server Hosting
Multi Theft Auto Server Hosting
Natural Selection 2 Server Hosting
Rust Server Hosting
San Andreas Multiplayer Server Hosting
Team Fortress 2 Server Hosting
The Ship Server Hosting
Urban Terror Server Hosting
Wolfenstein: Enemy Territory Servers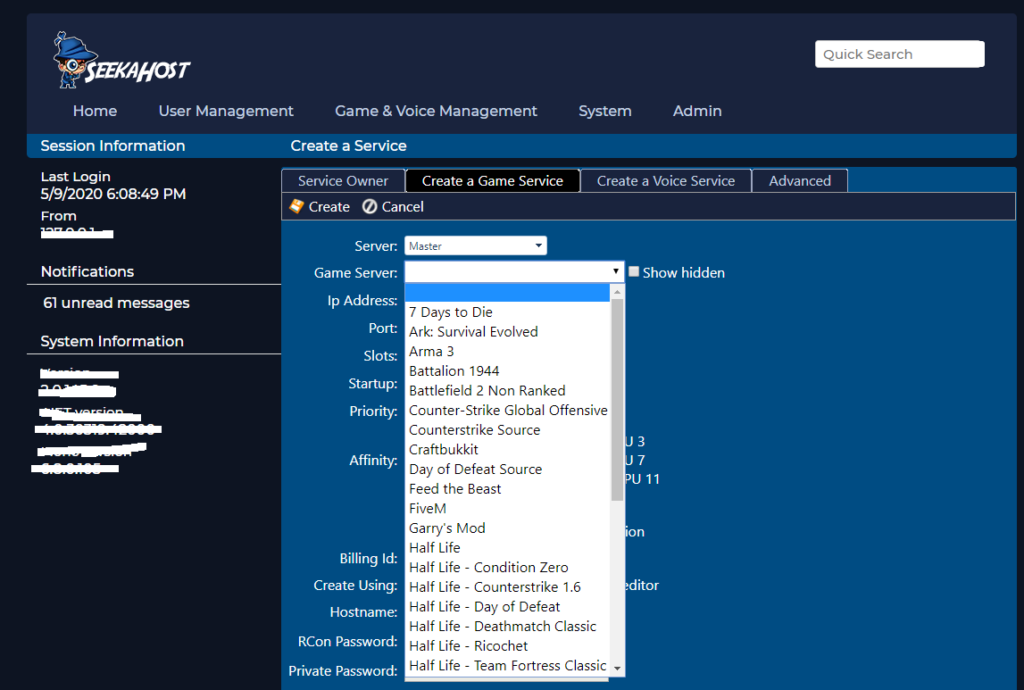 Above is a screenshot of our game server system at SeekaHost and I am glad to have an expert team to work 24/7 to build our servers and server customers from around the world.
And the TeamSpeak voice server hosting is available for the online gamers to buy at SeekaHost for an affordable price.
There are many variations of each game server hosting and we have lined up to up the hosting packages on SeekaHost.co website.
This is a long way toward having country sites for 100 countries with domains and hosting.
Today is a Sunday 10.05.2020 and we are working providing the cheap web hosting services to people third world countries and that is something I am immensely proud about.
Started with the PBN Hosting and today we are the largest private blog network hosting services provider in the world.
When it comes to best game server hosting services packages we are making the prices very affordable and monthly paying options gives the online gaming world users to use SeekaHost over any other game server hosting provider.