What are the best Blog Hosting Options to host your WordPress Blog Sites?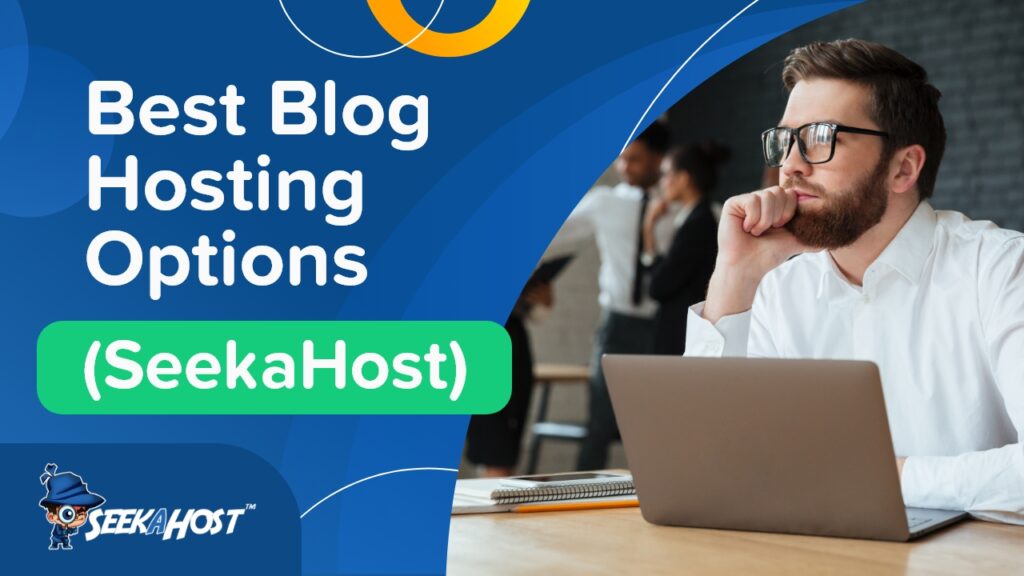 There are many blog hosting options to host your blog site in the current market, however, this can get complicated with all the choices.
Many blogging platforms offer different advantages and disadvantages and you can check out my list of the best blogging platforms for beginners to get a better idea of the most popular ones.
Having blogged for over 10 years now, I have trialled and tested several of them and I believe that WordPress offers the best features. I am not alone with this as WordPress is used by over 35% of all webmasters to manage their content. It is free to use as an open-source blogging platform and offers SEO friendly features.
Setting up a self-hosted WordPress site using the CMS WordPress.org is the best starting point to set up a WordPress blog.
No matter if you're looking to start an online business or just a lucrative side hustle, a WordPress site is extremely versatile and monetizable.
However, most WP web hosts offer rather complicated blog hosting control panels like cPanel and Plesk, which offer many features that usually only web developers need. It can therefore be daunting for a newbie to get their blog hosted quickly and easily with such to get online.
In this guide I share with you some recommended blog hosting options you can choose from and why using the SeekaPanel is the best choice to host a domain and create a blog site.
When you go through this post you will be convinced to use the SeekaPanel and join thousands of other people who are using the world's best WordPress hosting control panel to buy cheap blog hosting plans and get online fast.
What are the Best Blog Hosting Options?
(for WordPress Bloggers)
There are 3 main types of blog hosting services you can get to host a WordPress website. It all starts with identifying what type of blog you are planning to build.
Do you want to build a personal blog?
If the answer is yes, then it's best to use the cheap WordPress blog hosting plan. Start with the starter plan for just $1.25 and that's good enough to create a simple blog site and start blogging. You also get a free email account for your domain name. So, you can create a professional business email address like name@domainname.com that matches your domain name.
One of the main reasons why so many bloggers are using SeekaHost's cheap blog hosting plans is that they get a free email account and access to the easy-to-use SeekaPanel.
Do you want to build several blogs?
The PBN hosting is ideal for private blog network creators. Starting at just $1.25 per IP hosting it offers web hosting at a great price to start off with a small blog with 1GB of data space. Many bloggers use the PBN hosting to start building their private blog networks because it comes with multiple IP addresses hosting options any blogger must get for the best PBN SEO hosting.
Do you want to establish a business online presence?
The third option for blog hosting is the managed WordPress hosting, which is ideal for expanding business owners with blogs that require a large amount of disk space to host and scale rapidly. This https://www.ebusinessblog.co.uk/ blog is hosted using SeekaHost managed WordPress blog hosting. See the fast loading speed? This site consumes over 6GB of space and therefore needs to be hosted with a more comprehensive WordPress hosting plan.
Those are the 3 main types of blog hosting options to choose from when creating a blog site.
How can you get any of these Blog Hosting Options?
If you are now ready to register your new or expired domain, then you should register with the seekahost.app to register and host your website in less than 5 minutes as I show in this video:
You see how easy and fast it is?
And the beauty is that you are super flexible with your web hosting options in the SeekaPanel as once your website is live, you can change your hosting options easily in your account by just heading to the subscriptions section.
Say your website is growing fast and requires more disk space and bandwidth, just upgrade your hosting plan with one click and it is done.
Why is the SeekaPanel the best choice to host a Domain and create a Blog Site?
The SeekaPanel web hosting control panel is designed specifically to host WordPress websites in a few seconds. You can host your PBNs with the best private blog network control panel on multiple IP addresses of class A, B, C.
SeekaPanel is easy to handle without requiring a lot of technical know-how and it has been reviewed by WordPress developers and bloggers as you can see below:
Vashishtha Kapoor SeekaPanel Review
Bloggers Ideas SeekaPanel Review
Reasons you should choose the SeekaPanel:
Unlimited access to all hosted domains with a single click
Easy to monitor website's performance data in the account
Integration of Analytics tools features
DNS Management
1-click SSL certificate, WordPress installation and upgrade or downgrade option for WP and PBN hosting plans
One free email hosting account included
Free access to WP tutorials and SEO courses offered by SeekaHost University.
Live chat support and ticket support
Convinced?
I hope you are now ready to choose the best blog hosting options and tools to get started with your WordPress blog or website. And if you require more guidance, you can find WordPress and SeekaPanel tutorials on SeekaHost's YouTube channel or the seekahost.org blog.