Working from Riga, Latvia as a Digital Nomad staying at the Wellton RiverSide Spa Hotel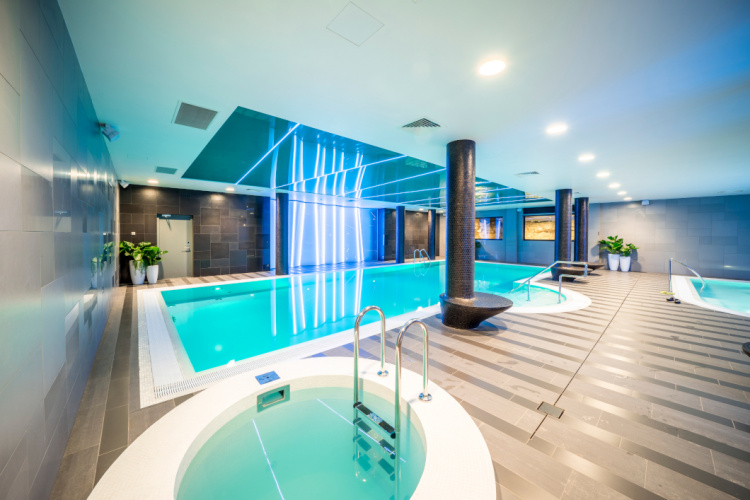 Today's I'm in Latvia and this is the 3rd day I'm here.
So far so good but I must I started to miss the Sun.
I came to Riga last Sunday and straight to the hotel from a taxi which cost me 17 Euros. the Taxi driver said 20 to 25 and I struck saying max 15 Euros. Anyway had to take that and came to the beautiful Hotel Wellton Riverside Spa Hotel
The hotel is truly amazing but I wished they included the Spa in the room price. Paid over 100 pounds and the breakfast was good.
The hotels have good Wifi and I didn't want to leave the hotel. Easy to work from the hotel room and the bed was so comfy. Can sleep as much as I want in this weather waking up isn't easy without a compelling why.
So you saw what the spa and hotel look like.
It's a great hotel and by all means, if you are planning to visit Riga stay at the Wellton Riverside Spa Hotel.
You can book the hotel on Booking.com and get the best rates.
I got to stay on the 7th floor with a half view of the river and it was good. Hope you get it as well.
And today I decided to move to the Rixwell Hotel Riga
The room I got is huge and you can see some more details on my Instagram profile.
I will write a review about the Rixwell hotel Riga as I check out.
I love working from a hotel and living the digital nomad lifestyle.
You can see more here about Digital Nomads: Working Online & Traveling the World (Documentary) 
Read what is a digital nomad.