7 Benefits of Using WordPress as CMS for websites and your blogging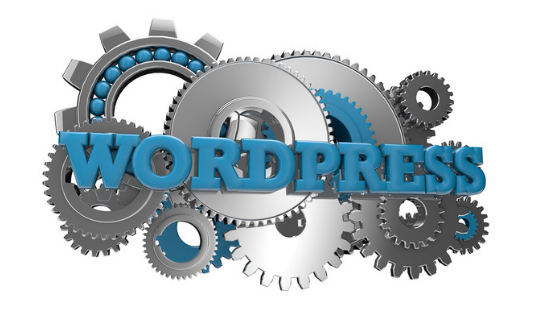 On my previous blog post which I published yesterday, I shared the 7 steps to create a website on WordPress so today let's learn the 7 benefits of using WordPress CMS.
CMS (Content Management System) is primarily responsible for creating and managing your website content.
Among the various CMS available, WordPress has set its root among the users and developers to a deep extent.
Introduced as a blogging software in the year 2003, it's now also known as the best CMS option for designing your websites that is available free of cost. Below are the major merits of using WordPress as your CMS.
7 Benefits of Using WordPress as CMS
1. Simple and Easy
Beginners, as well as advanced users, are drawn towards WordPress CMS because it has a simple to use interface. You can not only smoothly publish your contents but also modify and update it very easily thus saving up on your precious time.
Using WordPress as for a blogger can greatly help to publish faster and it's easier to edit and blog on the go from the mobile devices as well.
WordPress has a mobile app and you can use that if you wish to blog from your smartphone.
Read Neil's articles about Starting a blog on WordPress: Why I decided to start a blog on WP
2. Multiple ways of Presenting Content
WordPress offers you a rich collection and variety of themes and plugins to choose from. Whether it be for business, boutique, store, company, blog or photography, WordPress has a flavour for everyone. Also, many of its themes are customizable too which means you can edit the colors, fonts or other formatting option according to your appeal.
3. Preferred by Search Engines
Website created using WordPress is comparatively weighted and indexed more by a search engine because of its super simple and neat layout for the content.
The title tags and Meta description of your content are well handled by WordPress making a way in for the search engine crawlers and ultimately reaching a large number of audiences too.
You can use a free plugin like All in one SEO pack and easily implement the on-page SEO elements via the CMS.
Watch the below video to learn how to do On-page SEO for a WordPress website or blog step by step form the CMS and what plugins you need to install.
4. Mobile-friendly content
It's a well-known researched fact that half of the online traffic comes via smartphone devices. So your sites must be dynamic enough for customizing according to the mobile.
With WordPress mobile-optimized themes your site content including text, videos, images, menus can be displayed in the right way on your mobile devices. Moreover, with the apt WordPress web hosting the content can be loaded pretty faster. As a result, both you and your visitors gain an overall pleasant experience.
5. Ease of Sharing
WordPress users can avail various free sharing tools and plugins for sharing their content on social networks.
According to your site's design, you can pick specially designed social sharing icons and share buttons that help you to perform sharing along with the feature support of RSS feed for making users subscribe to your content and updates.
6. Option for putting up Customer Reviews
Power of Customer Reviews can never be underestimated. It's not only valuable feedback for your product and services but it's a checkpoint for the new visitors attempting to go in for your product.
WordPress plugins (WP Review) allows you to embed customers review on your commercial sites, selecting or customizing your own design, language or colour.
7. Ease of setting Online Store
Managing and displaying your products on an online store requires skills and technique. Those into the commercial business of buying and selling can be really benefitted with the easy to set up an online store using the free WooCommerce plugin offered by WordPress.
The catalogues, navigation, promotion, shipping and payment services help you and your customers carry out all the transactions effortlessly.
So now you know the top 7 benefits of using WordPress to get online and start your virtual property.