7 Steps How to Create a Website on WordPress (Beginners guide to build a WordPress site)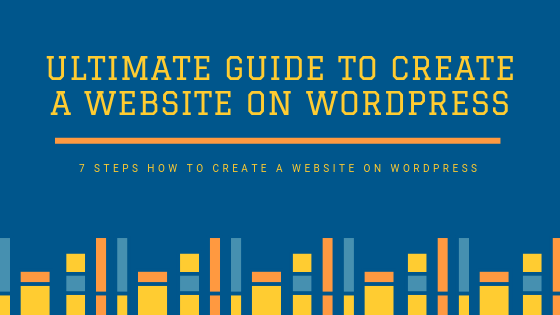 Do you want to build a WordPress website? Starting a website can be tough, especially if you are not techy. You should not worry. We all have been there. Here is a comprehensive guide for you as a beginner for how to create a WordPress website.
You will soon find out that this process is very easy. You only require a domain name, web hosting services, awesome creativity and just 30 minutes of your day. You can even start your own WordPress website fast if you have the hosting and things bought.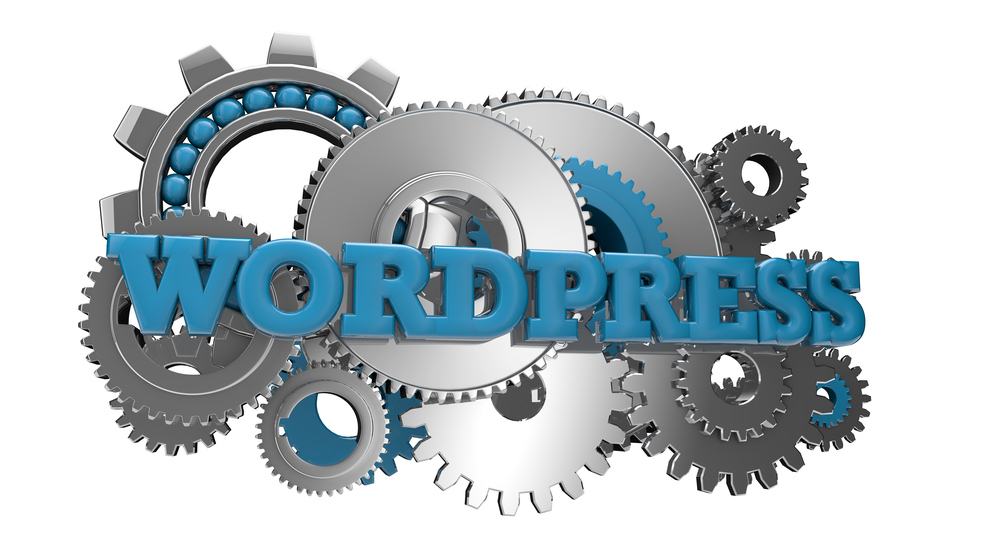 Read how to register a domain name before going any further.
If you registered your name on the previous day at SeekaHost and asked the support to get WordPress installed and send you the logging details you, it will save you time. Because sometimes the domain gets the nameservers updated and reflect with your hosting it may take a few hours.
If you watch the below video by John Bucalo who built his personal blogsite by registering his domain name got his website up in under 10 minutes.
Now you see that you can get your website build on WordPress fast. It's the fastest way to get your site up and running for your online business.
Starting a website is your first step to building a brand online and it's vital for your online business success. Without a website, your business can not reach the mass audience.
See how Nicole Venglovicova has built her owner personal website on https://www.nicolevenglovicova.com/ and it's explained in this article.
How to Create a Website on WordPress
Here is an overview of the 7 steps to create a website on WordPress and we will show you in this guide.
How to choose and register a domain name
How to pick out the best domain host for the website
Installation of WordPress
Selecting an amazing WordPress theme
How to add content to the website?
How to customize the website?
Finally, getting to add the relevant WordPress plugins
Now, let us move on to the first step:
1. How to choose and register a domain Name
The first step to owning a website is coming up with a domain name.
The domain name is your internet address that identifies your website. Your visitors get to visit your site through the web site's name.
Your chosen domain name should be unique as it is your identity on the net. For example, www.fernandoraymond.com is the domain name of this website.
Choosing a domain name is through domain registrars. I recommend SeekaHost as your preferred domain host.
SeekaHost have excellent customer service that is available 24/7.
So choose your preferred domain registrar as SeekaHost and proceed to the site.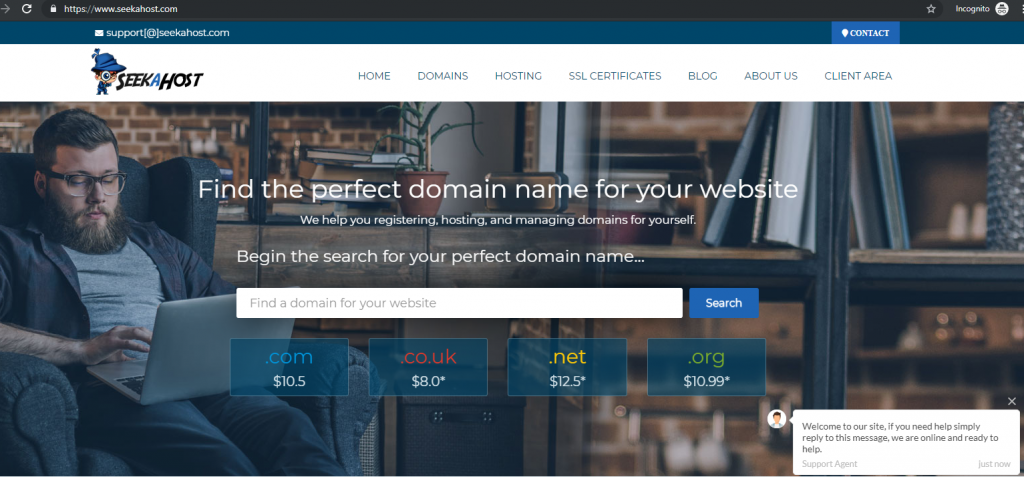 You can quickly find a domain name by searching in the box below and you will be directed to the seekahost.com website.
Find your Domain name for your website:
Do a quick check for your preferred domain and select an available and unique name. You may also choose your web extension (.com, .uk, .biz etc.). Choose your preferred plan and then check out.
If you want to have the best SEO advantages, you should register a .com domain as it can be ranked in any country-specific Google.
If you are starting a personal site, you are better starting it on the .com domain.
If you cannot find the exact domain name on .com because someone has taken it, it's still vital you try to find a .com domain that will suit your desired domain name. The reason is .com domains are easy to rank.
And if you can do find the desired .com domain for your personal website, go for the .co domain name as it's the next best TLD to rank higher on Google.
We've tested the best domains for SEO at our ClickDo SEO labs and .com works best and .co is the best.
If you are going to create a website for your local business and operate in one country only, then go for the country specific domain TLD
For example, if your business a UK based local business your domain name should be youbusinessname.co.uk
The .UK domains are also available now but Google still does not have google.uk search engine so to rank better on www.google.co.uk it's ideal to have a .co.uk domain.
Likewise, for US local business it's best to have a .com domain and it somehow has a good advantage to rank in any country if the content is written to support that country/cities.
You can learn more about how domains help SEO at the ClickDo Academy.
2. Domain Hosting
Now that you have a domain name for your website, let's find a home for it. This is through domain hosting. Read the https://www.clickdo.co.uk/blog/web-hosting-for-small-business/ and you know what web hosting companies rent out space to you in their servers located in datacentres.
All your uploads will be housed on the web host. Web hosting is like a 24/7 active hard drive where your site files are stored.
There are many web hosting companies and we would still recommend using SeekaHost hosting. The hosting plans are flexible and affordable while providing large storage and bandwidth to host any type of website.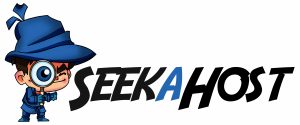 You can even have month to month paying web hosting plans from SeekaHost. It doesn't matter if it is personal or business type.
When choosing your domain name on SeekaHost, just click on "Hosting! Click To Add".  This will automatically take you to the domain hosting settings. Choose the best hosting plan according to your needs and usage.
You can start with a small hosting plan, however, if you plan to build a building website, we recommend you buy a large or business hosting plan. If you are trying to build a business website on WordPress, best is to get the business hosting premium plan.
Nicole at my digital agency has done a detailed video about domain hosting and how to pick a website hosting for your website.
3. Install WordPress to get your website online
WordPress is the largest website builder in the world today. More than 28% of all websites currently on the internet are hosted by WordPress. The best thing is that it is free!
To install WordPress, login to the C-panel of your domain. The domain provider will offer one-click simple installation. In SeekaHost, you will install WordPress through Softaculous. In the cPanel, search for Softaculous and click on it. Click on the "Install" option on the WordPress icon.
You now successfully installed your new WordPress Website to the hosted domain. Let us now look at the tweaks that you can perform to make it a fully functioning website.
If you want the SeekaHost team to install WordPress and send you the logins details you can request it from the client area.
Now you online with your site and it's time to dress it up with a nice eye-catching design.
In the below video you can see how I've done this website.
You can see how fernandoraymond.com was designed and it was documented at the blogging course for free.
There are so many options and let's look at the 4th point where we will show you how to select a free theme or a paid theme.
4. Select your Theme
The first thing to do with your site is to find an appropriate theme that resonates with your style. A WordPress theme is a professionally pre-designed user interface template for WordPress. It helps you set up your website without having to go through the hustle of designing your own website from scratch.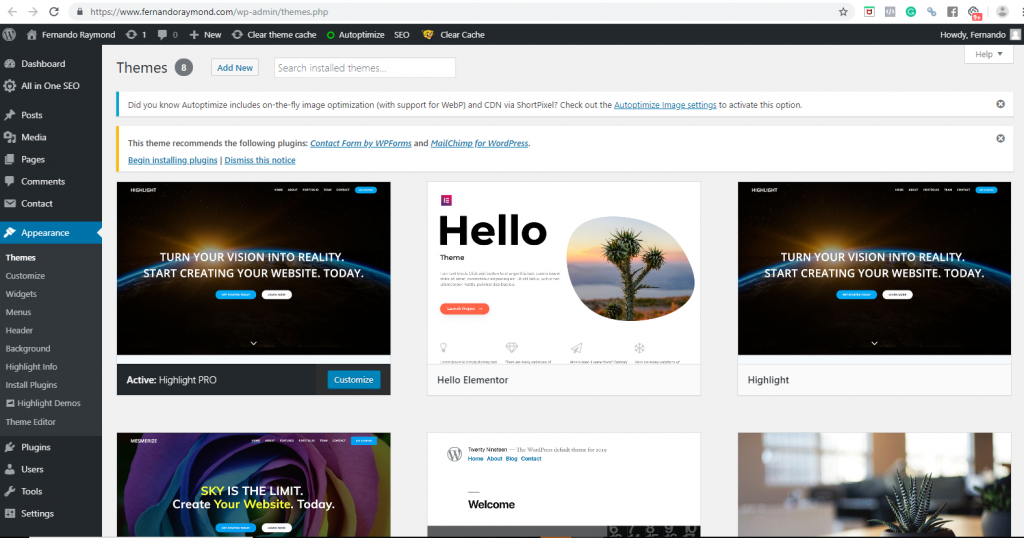 WordPress assigns the latest basic theme by default. These themes are created by WordPress developers. Most people don't find them appealing as they are too simplistic. However, there are thousands of free and paid themes to choose from.
You can change your theme by heading to the WordPress admin dashboard. Read
An Introduction to your WordPress Admin Panel
Click on 'Appearance' then 'themes' page. You then click on the 'Add new' button and search your favorite theme from the theme directory. Hover your mouse cursor over the theme you like and click on the install button.
You can customize your installed theme by clicking on the Customize link under the Appearance menu.
By trying to install a few themes and playing with each you will become good and theme customization. Anyone who started a WordPress website or blog must have tried to customize dozens of themes.
There are many free themes and best are paid themes you can get from ThemeForest. Just search for WordPress themes.
Most of the paid themes will have YouTube videos and support on theme customization. It's best to buy a WordPress that has videos or else support in case you need help in setting up your theme nicely for your site.
Watch the below video by Nicole about website design theory.
Now let's see how to pick a WordPress theme for your site.
5. Add Content to your site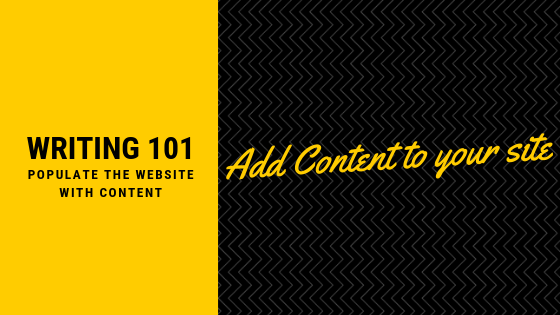 Now you created a website, but it's not done till you populate the website with content. After all, the point of starting a website is to give the web user resources.
There are two default content type 'pages' on WordPress
Posts: these form part of the blog page of the website. They appear in reverse chronological order. This page is the default first page in WordPress though this can be changed.
Pages: These are meant to be static with a 'one-off' type of content. They include the about page, contact page, privacy policy and many more
To add a page, go to the WordPress admin, Pages>> Add New which will bring you the page editor screen. Add text through the text editor, links, images, embedded videos, etc and click on Publish button. You can repeat this process to add more pages.
In the Post section, you will find a post editor screen that looks similar to that of the 'Page'. It may have extra options such as formats categories and tags.
6. Customize Your Website settings
Now that you have some content let's tweak the website and put it in shape.
Setting up a static front page- Visit Setting>>Reading page>>Front page displays and click on the static front page. From the pages created earlier select your Home page.
The change Site title and Tagline- Check out the Settings menu>>General page and reset the site's title and Tagline. The tagline is a simple sentence that describes your website.
Create Navigation menus- Visit the Appearance>>Menu then enter a name for your navigation menu. Select your pages and arrange them in the empty navigation menu created. Finally, click Save on the menu button.
7. Install Plugins
WordPress plugins function to add excellent features to your WordPress site. Think Security plugins, Contact Form, SEO plugins like All in SEO plugin and Google analytics, etc.
These plugins help to effectively run your website and improve your website search engine optimization. However, remember too many unnecessary Plugins may cause your Page to be slower, something every visitor hates.
Important plugins are Sucuri for website security, Monstorinsight for Google analytics, Updraft Plus for backups and WP Forms Lite to add a contact form.
If you wish to learn WordPress, it's best you join the ClickDo on SEO training and learn it all about WordPress website SEO.
Taking It Further
There you have them. Seven easy steps to build your WordPress website. You may require vital knowledge to optimize your site and rank higher in search engines. This can be made possible by enrolling in our ClickDo WordPress training.
Are you confident now that you can create a WordPress website from scratch after reading this guide? Let us hear from you in the comment box below.
Read Neil's story: Starting a blog on WordPress: Why I decided to start a blog on WP
Top 5 personal websites created by ClickDoers and powered by SeekaHost
fernandoraymond.com
nicolevenglovicova.com
johnbucalo.com
manuelawillbold.com
neiljcfranklin.com