7 Steps How to Create a Website on WordPress (Beginners guide to build a WordPress site)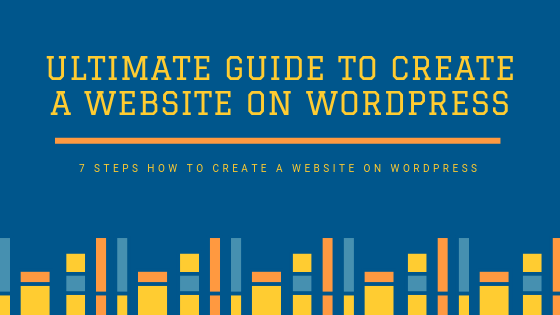 Do you want to build a WordPress website? Starting a website can be tough, especially if you are not techy. You should not worry. We all have been there. Here is a comprehensive guide for you as a beginner for how to create a WordPress website.
You will soon find out that this process is very easy. You only require a domain name, web hosting services, awesome creativity and just 30 minutes of your day. You can even start your own WordPress website fast if you have the hosting and things bought.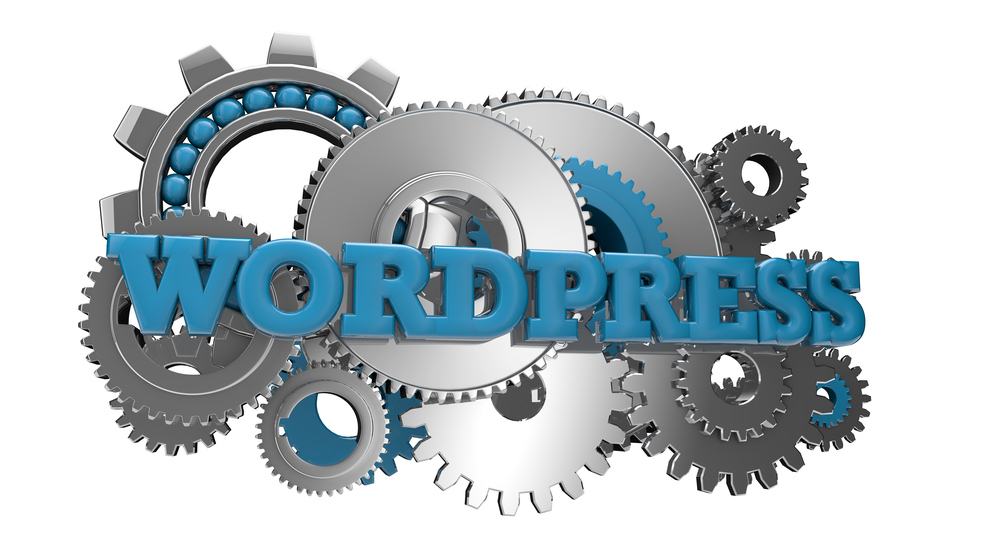 Read how to register a domain name before going any further.
If you registered your name on the previous day at SeekaHost and asked the support to get WordPress installed and send you the logging details you, it will save you time. Because sometimes the domain gets the nameservers updated and reflect with your hosting it may take a few hours.
If you watch the below video by John Bucalo who built his personal blogsite by registering his domain name got his website up in under 10 minutes.
Now you see that you can get your website build on WordPress fast. It's the fastest way to get your site up and running for your online business.
Starting a website is your first step to building a brand online and it's vital for your online business success. Without a website, your business can not reach the mass audience.
See how Nicole Venglovicova has built her owner personal website on https://www.nicolevenglovicova.com/ and it's explained in this article.
How to Create a Website on WordPress
Here is an overview of the 7 steps to create a website on WordPress and we will show you in this guide.
How to choose and register a domain name
How to pick out the best domain host for the website
Installation of WordPress
Selecting an amazing WordPress theme
How to add content to the website?
How to customize the website?
Finally, getting to add the relevant WordPress plugins
Now, let us move on to the first step:
1. How to choose and register a domain Name
The first step to owning a website is coming up with a domain name.
The domain name is your internet address that identifies your website. Your visitors get to visit your site through the web site's name.
Your chosen domain name should be unique as it is your identity on the net. For example, www.fernandoraymond.com is the domain name of this website.
Choosing a domain name is through domain registrars. I recommend SeekaHost as your preferred domain host.
SeekaHost have excellent customer service that is available 24/7.
So choose your preferred domain registrar as SeekaHost and proceed to the site.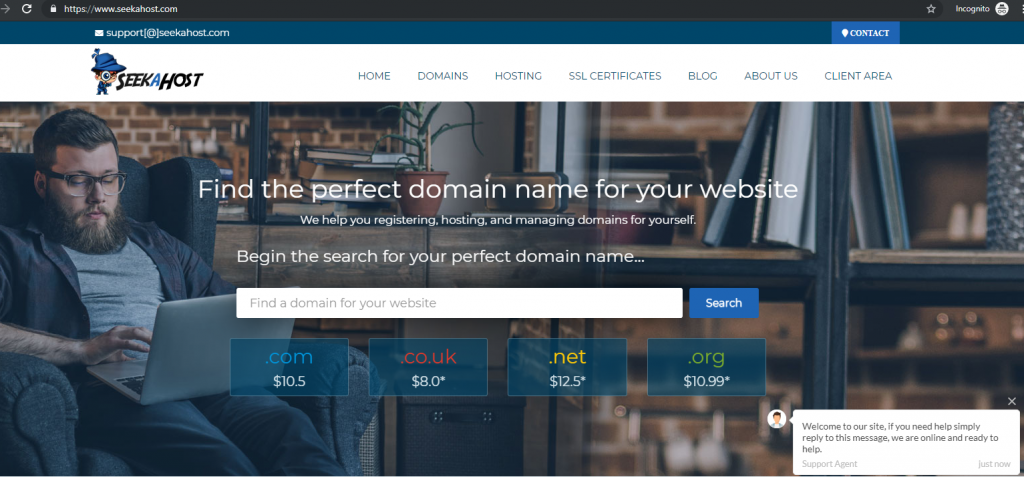 You can quickly find a domain name by searching in the box below and you will be directed to the seekahost.com website.
Find your Domain name for your website:
Do a quick check for your preferred domain and select an available and unique name. You may also choose your web extension (.com, .uk, .biz etc.). Choose your preferred plan and then check out.
If you want to have the best SEO advantages, you should register a .com domain as it can be ranked in any country-specific Google.
If you are starting a personal site, you are better starting it on the .com domain.
If you cannot find the exact domain name on .com because someone has taken it, it's still vital you try to find a .com domain that will suit your desired domain name. The reason is .com domains are easy to rank.
And if you can do find the desired .com domain for your personal website, go for the .co domain name as it's the next best TLD to rank higher on Google.
We've tested the best domains for SEO at our ClickDo SEO labs and .com works best and .co is the best.
If you are going to create a website for your local business and operate in one country only, then go for the country specific domain TLD
For example, if your business a UK based local business your domain name should be youbusinessname.co.uk
The .UK domains are also available now but Google still does not have google.uk search engine so to rank better on www.google.co.uk it's ideal to have a .co.uk domain.
Likewise, for US local business it's best to have a .com domain and it somehow has a good advantage to rank in any country if the content is written to support that country/cities.
You can learn more about how domains help SEO at the ClickDo Academy.
2. Domain Hosting
Now that you have a domain name for your website, let's find a home for it. This is through domain hosting. Read the https://www.clickdo.co.uk/blog/web-hosting-for-small-business/ and you know what web hosting companies rent out space to you in their servers located in datacentres.
All your uploads will be housed on the web host. Web hosting is like a 24/7 active hard drive where your site files are stored.
There are many web hosting companies and we would still recommend using SeekaHost hosting. The hosting plans are flexible and affordable while providing large storage and bandwidth to host any type of website.