How Business Coaching and Mentoring Helps You and Your Business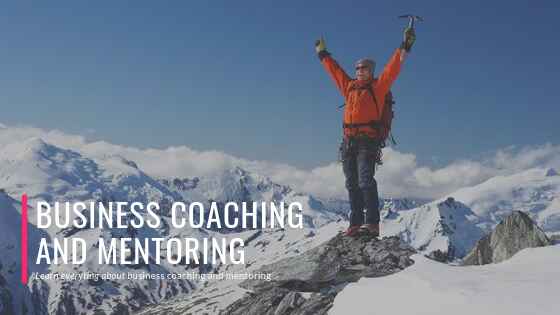 Coaching and mentoring are some of the fastest-growing personal development techniques both for startup entrepreneurs and executives. 
Business coaching has been adopted by several human resource (HR) personnel due to the ease of passing knowledge and skills and to empower the employees. 
Business coaching and mentoring industry at large
While some companies automatically assign new employees a mentor or coach, others allow the employee to look for one on their own. And again, others are yet to realize the need for a coach/mentor within their ranks. 
Several concerns come with coaching and mentoring for all the parties involved. These concerns include;
Those looking for a coach/mentor do not know how to go about it. Finding a mentor can be a little confusing as they do not know how or where to find one.
Companies who invest in a mentor/coach must be assured of a return on investments. The returns can be a little hard to quantify as there is a lack of harmonized evaluation techniques.
Read along to find out all you need to know about coaching and mentorship. 
I wrote this article in order to address all the concerns you may have about coaching and mentoring. at the end of this guide, you will know the vitality of getting coached and mentioned by an experienced business coach and mentor.  
This guide will give you in-depth information about coaching, which will culminate into suggesting to you one of the best mentors you can opt for no matter your level of expertise or experience. 
Who is a business coach?
Business coaches are experienced business owners and entrepreneurs who use the knowledge and talents they have amassed overtime to help other business owners and their businesses reach their goals. 
Always seek a business coach who has done business by building their own company from startup to a successful business. 
Be careful when you hire a business coach who is a franchisee of a business coaching company. 
Some are very good coaches, but many are entering the field with high initial investments which have to be recouped. 
My friend Neil Franklin mention it in his article about Business Coaching For Entrepreneurs 
A business coach plays a similar role to that of sports and instruments coaches. 
Most great teams have great coaches, and when a team consistently posts poor results, it is mostly the coach whose work is on the line. 
Same applies to business, while there is a lot of information online on how to start and run a business, you still need a business coach to help you navigate your way to success faster.
A business coach must have what it takes for a business to succeed. They work with the owner and business executive in defining goals and visions and setting up strategies to fulfil them. They also help the company make better 'people' decisions, increase the organizations' focus and accountability, and the general aligning of the entire organization.
These are some of the qualities you should be looking for in a prospective business coach; 
Find someone who is

experienced

. They should have several accomplishments to help you avoid making mistakes. 

They should be able to

share with you all their experiences

without holding back. 

A good business coach should have

connections

that will assist you in investments or other challenges. 

You coach should be

easy to access

, and their course should be custom made for you. 

The coach must hold you

accountable for

reaching your set targets. 
Who is a mentor?
A business mentor is someone with better entrepreneurial and business success than you. They act as a trusted confidant or close associate for a long period.
Unlike business coaches where you must pay, some mentors guide you free of charge. because they use their experience as a way of giving back to the society that impacted them.  
A relationship with a mentor is that of mutual benefit. Where, in as much as the mentee gets wisdom from the mentor, the mentor also gets new tactics, ideas and strategies from the mentee. 
Age and seniority do not matter when it comes to mentorship. All you need is the other party being experienced at the required subject. And the relationship can either be informal or formal. Formal mentorship is when the company assigns employees' specific mentors while informal set up is when the employee can look for their mentors.
These are some of the tips to make a mentoring relationship work for both parties; 
Both the mentor and the mentee should be proactive in making the relationship work. 

Clarify your expectations from the start to avoid wasting time. 

Inform your mentor promptly whenever any situation that can affect the relationship occurs. 

Have a plan in case the relationship does not work out as you had expected. 

Whatever it is that you do during the mentorship sessions, have fun. Get to know each other personally and to open more. This allows for better learning. 
Why business coaching is the fastest way to grow
Most business owners for a long time have dismissed the need for a business coach due to lack of knowledge on the same. 
The entrepreneurs do not know exactly what they stand to gain from a coach. Others also avoid business coaching due to financial constraints at the early stages of a business.
The truth is that these excuses are blocking you from abroad and reliable resource base that can easily help grow your business faster. 
These are some of the ways having a business coach helps your business grow faster; 
A business coach guides you on

setting targets

and how to go about achieving them. 

The best way to ensure

accountability

is to have a business check. A business coach schedules periodic reviews of business progress to help in keeping you focused on your targets. 

A business coach is a

go-to person when you experience challenges

in running your business. They will also help you prepare promptly for the expected challenges such that nothing will derail your progress. 

Having a business coach helps in

financial planning

. They will help you find a way of separating the business from personal expenses and investments. 
How can a business coach help your startup?
As a start-up founder, you might be considering the need for a business coach. Maybe you conclude that you can postpone having one for the time being, or until when you are a stable business.
And that is where you go wrong. 
A new business is set to experience many challenges. You might find it hard raising capital, developing a working business strategy or finding gaps in the market. 
Now that is where a business coach comes in. 
Having gone through similar challenges when starting a business, a business coach is able to help you navigate the tricky start. They provide necessary information on how to avoid the problems and how to sustain the business once you are started.
These are some of the other ways a business coach can help your startup:
Identifying strengths and weakness
A business coach is crucial in helping you discover your strengths and weaknesses. They will advise you on how to maximize your strengths and align them to the business goals. As for the weaknesses, your coach will help you minimize or eliminate them.
Resolving issues 
A good business coach will help you discover and resolve issues in your business. Working by yourself makes you harbour biases which limit your ability to notice issues. A business coach will help you shift your views to notice the issues and consequently, act to resolve them. 
Creating accountability 
Business coaches must emphasize on accountability. They are there to help you set business targets and to remind you why it is important that you meet them. They will give you feedback, motivate you, and monitor your progress to determine any challenges and help you correct any mistakes. 
Building actionable plans 
Most entrepreneurs do not understand how to set business goals. A business coach seeks to find your aspirations both personal and for the business and uses it to create a favourable business target. The business coach arranges periodic meetings to keep you on track based on earlier commitments.
Associating Neil gave me a wealth of knowledge and every call with him gives ideas with actionable plans. 
Neil is the best person I know when it comes to helping businesses create the ideal business message and he has helped my SeekaHost create the perfect message. You can see it on www.seekahost.com as soon as you land on the website. 
Do you need mentoring & how it helps?
The fact that the need for a mentor among entrepreneurs is up for question is baffling when most successful business founders had mentors.  Google founders, Larry Page, and Sergey Brin were mentored by Eric Schmidt while Facebook's Zuckerberg was mentored by Steve Jobs.
A report indicates that entrepreneurs with mentors are 5 times more likely to succeed in new business as compared to those without a mentor. This implies that you need a mentor to help your chances of business success.
Most entrepreneurs prefer starting without a mentor only to look for one later, but this is not as effective as finding one right from the start. A mentor has experienced the challenges in operating a business and has learned how to successfully overcome them. These experiences are crucial in helping you successfully drive your own business.
To tell you I started without a mentor or business coach and that made my journey so long and I wish I had found my coaches and mentors earlier. 
A successful mentor has a lot of connections with other investors and will have built a reputation which you can leverage. You can easily tap into this wealth of networks to grow your business. Other than the business growth, having a mentor will also assure you of a longer stay in the business.  
Generally, a mentor is what you need for more assurance of success. They will guide you through the tough entrepreneurial journey and give you the needed reassurance in case of pitfalls. You can always do with someone who keeps encouraging you not to give up even when it gets hard. 
How to find coaches and mentors online?
Are you struggling to find a mentor in your local networks? There are several avenues to find a mentor online. These include; 
Search for Professional and trade associations online 
There are several professional and trade associations you can find online and join at a fee. They tend to invest in education and networking opportunities for their members. 
Online Mentorship platforms 
Several online mentorship platforms connect mentors and mentees and allow them to meet either online or in person. Some of the entrepreneur-friendly platforms are; Envelop for entertainers, Mogul for advice on a range of topics and courses, SCORE which covers 62 different industries, and MentorCity for both entrepreneurs and students.
Leverage the power of your network to help you find a mentor. Twitter and LinkedIn are some of the best social networks to find and connect with professionals and prospective mentors.
Asking for recommendations 
You can easily ask for recommendations from your online circle of friends for some of the best mentors they have worked with before. 
Now let me tell you more about the best business coach and mentor you can ever find. He is an award-winning entrepreneur and done business in the UK and US, which are the best money markets in the world. 
Getting to know Neil was a blessing and his way of teaching and the quick business solutions he canes bring in any business is endless. 
Below I have shared more about him…
Top business coach and mentor – Neil Franklin
Neil Franklin is a UK-born award-winning entrepreneur. He joined the business world aged 19, where he sold home improvements door-to-door and navigated his way to work with some of the world's top technology companies. He has co-founded and invested in a wide range of companies in the internet marketing, hospitality, and technology software markets.
His business success has got him featured in several media channels as a top entrepreneur.  
Neil offers a comprehensive business and entrepreneur mentoring/coaching and investment program for people at all levels in the industry. He got into mentorship to help give back to society.
Neil Franklin has a simple routine in getting to serve you as a business coach and mentor. He first works to understand you as an individual irrespective of the business involved. He proceeds to look at the overall picture of the company and identify problems without you having to mention. He will only proceed once he can identify your issue. If not, then he will not pick up your case.

In as much as he loves interacting with the clients one on one, Neil Franklin is open to using online methods to convey his assistance. He also believes in hard work and that the main goal of a business must be to serve clients. Then the money will follow. 
Get Coached and mentored by Neil Franklin
By now you must have understood the importance of having business coaching and mentoring at all stages of your business. You have also been informed about one of the best business mentor and coach, Neil Franklin. So, the question is, are you ready to supercharge your business to more success and higher profits? 
As your business coach and mentor Neil Franklin will provide you with:
Customized Business Coaching – Covers all the components you need to start a business and to grow it into a multi-million enterprise. 
Personal Career Coaching – Created for those looking to create more career opportunities. 
Ready to start the business mentorship and coaching?
Click here to book a free non-obligatory call with Neil Franklin for more business success and profits than you have ever experienced before. You will work to establish your business needs.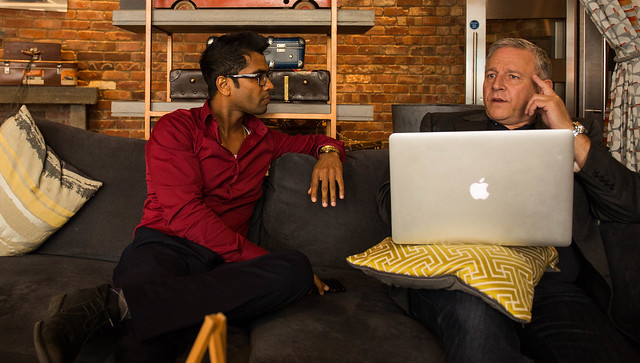 If he identifies your issue without you having to say them, you will work together, if not then you will part ways. He is not ready to compromise his over 30-year experience and credibility for any client.