SEO Content Writing: 12 Best Tools for Creating Highly Readable SEO Content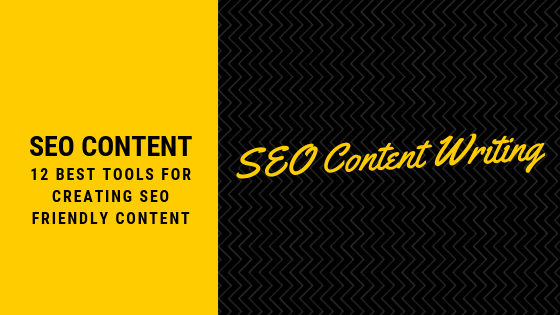 SEO Content writing and analysis has evolved to the point that SEO content strategy has become an almost precise science.
Spurred on by the growing significance of SEO, all kinds of SEO products have found their way into the market.
However, you need not to worry if you find yourself somewhat confused by the multitude of SEO content creation and analysis tools on offer.
Why?
Because as SEO content writing becomes more technical, it has also become more standardized.
Simply put, mainstream and emerging SEO content and analysis tools tend to adhere to a finite set of rules.
This means that most of the SEO content writing and analysis tools will have a standard modus operandi or mode of operation.
The search engine algorithms used by mainstream search engines such as Google remain the prime focus of the myriad of SEO tools on offer.
However, it is important to note the role of the writer's element too – tools can certainly support SEO content writers, but it's still crucial that the author of the SEO friendly text ensures that it all makes sense and is reader friendly.
Readability of SEO content
There are several indexes that have been developed to gauge the readability of the content on a web page. These indexes aim to provide a way for determining how well readers can understand the content online.
The indexes make use of factors such as the number of complex sentences, number of difficult words, the average number of syllables per word, total number of words and many other factors.
The number of factors used to evaluate the readability of the content on your web page will depend on the combination of indexes in use. The major readability indexes include
Gunning Fog index
Flesch-Kincaid index
SMOG index
Coleman-Liau
Automated Readability index
You need not understand precisely how the various indexes work in order to use them. Just ensure your content rates in the middle values, i.e. not too simple/basic nor too complex.
Such indexes are great for looking at your content from a different angle and showing you possible improvements you can make for an easier and smoother reading experience.
Tools for SEO content writing
We have looked at some of the major aspects of SEO content used in readability analysis.
Now let us look at some of the best mainstream SEO content creation and analysis tools available.
1. WebFX Readability Tool
As its name suggests, the WebFX Readability tool will primarily help you in creating easily digestible content.

The tool also makes it possible for you to compare how your site's content compares with that of a competitor. You need to know the URL of your competitor's websites, however.
To check the readability score of any web content all you need to do is input the website URL into the WebFX readability tool. The readability report you get using this tool makes use of the six readability indexes. These indexes are the Flesch Reading ease index, the Flesch-Kincaid grade level index, the Gunning Fog index, SMOG index, Coleman-Liau index score and the automated readability score.
These will help you identify too complex and lengthy sentences, paragraphs and difficult to read phrases.
So, if you're not sure about your writing you better use this tool to improve it and become a better SEO content writer.
2. Grammarly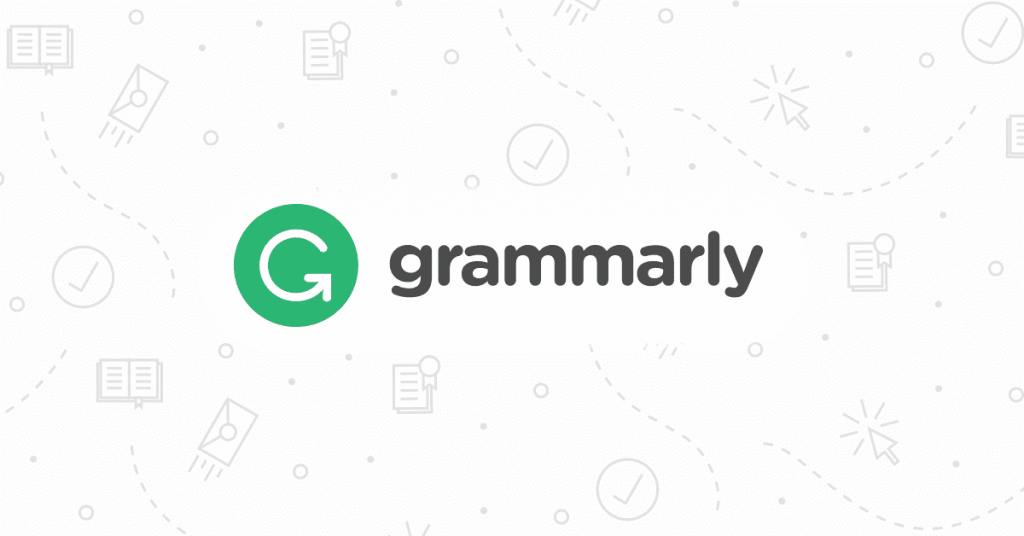 Many people know Grammarly as a tool that primarily focuses on the mechanics of writing. However, this tool can also come in handy in the creation of high-ranking SEO content.
Despite it not being an exclusive SEO content tool, Grammarly will help you adhere to the somewhat rigorous rules of good writing. Some of the aspects of readable SEO content that this tool can help you attain include sound paragraph length, correct sentence structure, correct verb/adverb/noun/pronoun use, logical keyword use, consistency in the tone of voice and so forth.
Grammarly will help boost the readability of your content by flagging every overly complex sentence. The tool will make suitable replacement suggestions allowing you to attain and retain clarity in your prose.
Every web content writer, especially if they are a non-native English speaker, should have this tool up their sleeve to keep up with the competition.
3. SEO Content Checker
As with the previous two tools, the SEO Content Checker is also a SaaS or software as a service implementation.
This exclusive SEO content analysis will make use of the Gunning Fog and Flesch Readability index to check the readability of your SEO content. The readability score that you obtain will cover aspects such as the total number of sentences, the total word count, the number of keywords used, average words per sentences, number of syllables per word and number of keyword phrases.
In addition to assessing the readability of your content, the SEO content checker will also help you to check for plagiarism and will enable you to attain the right keyword density and frequency for a high SEO ranking.
If you're unsure about how to use keywords right within your text and how to make your words and sentences flow so it's attractive for your readers, then this tool should be part of your arsenal as an SEO content writer.
4. SEMrush SEO Writing Assistant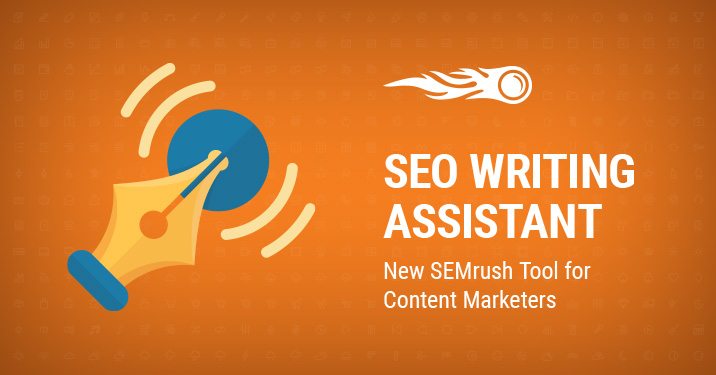 This SEO content and analysis tool is primarily for keyword research. SEMrush SEO writing assistant generates a list of keyword phrases that can give your SEO content a high ranking.
The tool will also help you to adhere to basic guidelines in creating readable content. These guidelines include the avoidance of ambiguous hard-to-read sentences, avoidance of long, complex words, and attaining consistency in the tone of voice in your prose. SEMrush SEO assistant can estimate the reading time required for a piece of content from the total word count. Some added benefits of using this SEO creation and analysis tool include
Ability to set the readability level for your content
Customization of the tone of voice from casual to formal
Checking for plagiarism
Checking for logical flow in your prose
The beauty of this tool is that you can add it as a plugin on your WP site and every time you add a new article or page, it automatically generates all this data. Easy and handy SEO content tool for quick results.
5. Content SEO checker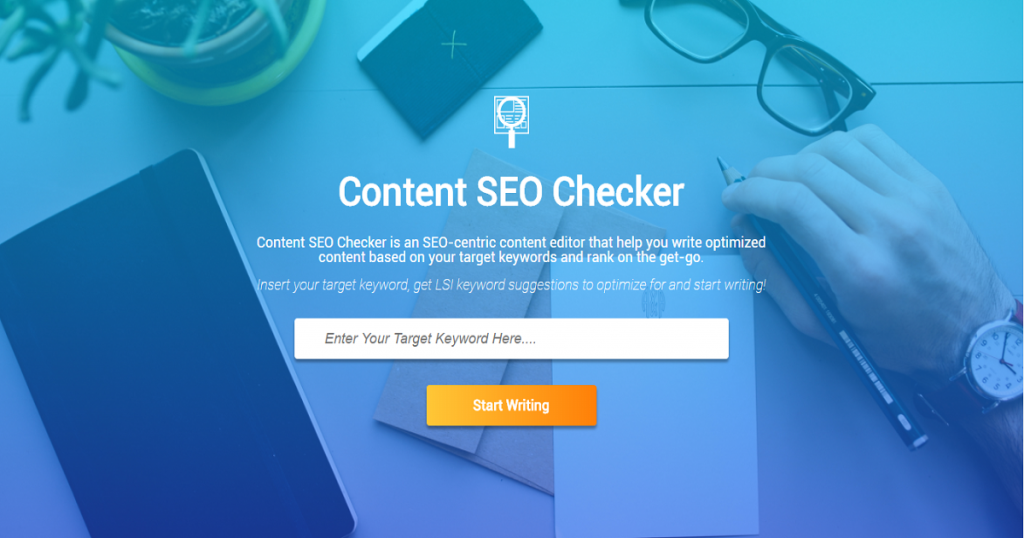 Despite having a similar name to another SEO content tool, the Content SEO checker is a different SaaS implementation. It is thus an online tool that helps you generate a list of keywords and keyword phrases.
The Content SEO checker goes a step further by making logical suggestions on keyword use as you type. It is possible to see how your SEO score changes as you make use of each keyword suggestion. Thus, what you end up with is an article rich in readable and structurally sound SEO content.
6. Yoast SEO for WordPress
This SEO content writing support and analysis tool is accessible by anyone who uses WordPress as their content management system. The Yoast SEO tool's core function is to check for basic SEO in the content of your pages.
This tool will help you attain structurally sound keyword use in addition to achieving the correct keyword density and frequency. Yoast SEO is also capable of evaluating the readability of your content and does this using the Flesch readability index. Some of the factors considered in analyzing the readability of content include subheading distribution, the variety in sentence structure, the length of sentences, consistency in either passive or active voice and complex word use.
If you're already using Yoast SEO as a plugin on your WP site then this additional feature should be easy for you to use.
7. Readability Analyzer
As the name suggests, the Readability analyzer is exclusively a readability evaluation tool. Thus, you can only use this tool to access the readability level of your SEO content. This tool makes use of five readability scales. These are the Flesch-Kincaid index, the Gunning Fog scale, the SMOG scale and the Fry readability index.
As this tool mainly focuses on readability it can be slightly more limiting compared to some of the other tools we've listed here. But if you're looking for a tool that doesn't confuse you too much with information you don't require, you should use this.
8. SearchMetrics Content Experience
Despite the late mention of this SEO creation and analysis tool, the SearchMetrics tool is a capable and well-rounded SEO tool. The tool can access the readability level of your SEO content using all six readability scales.
Emphasis is placed on certain readability aspects, which include sentence length and structure, variety and distribution of keyword phrases and the expected reading time as derived from the total word count. The more subtle SEO features of the tool include the ability to ascertain user intent from the choice of keywords, the ability to generate top ranking keyword phrases and even the ability to predict the best time to publish SEO content.
Go for this tool, if you need or want all the additional data, but ensure you don't get lost in it.
9. Text Optimizer
This SEO analysis and creation tool is quite like the WebFX tool in the array of features it offers.  The Text Optimizer will allow you to check the readability level of any website by simply providing the URL of the page.
Some of the aspects the Text Optimizer puts emphasis on while analyzing readability include the expected reading time as derived from the word count, verb/adverb use, sentence structure and sentence length. The tool will progressively suggest keyword use modifications allowing you to attain logical keyword use throughout your prose. The Text Optimizer tool is an ideal tool for first-timers in SEO creation and analysis.
If you're only starting out as an SEO content writer, you should consider taking SEO copywriting courses to give you that additional support and knowledge that such tools can't provide.
10. Hemingway App
As with Grammarly, the Hemingway App also focuses on the mechanics of writing and grammar. This means the tool will help you adhere to sound writing guidelines, including correct sentence structure, correct verb/adverb/ noun/ pronoun use, consistency in the tone of voice, and so forth.
However, unlike Grammarly, which is SaaS, the Hemingway App is a native tool that you must download and install on your computer, laptop, tablet or other equally capable devices. To make use of the tool, you would then have to copy and paste content onto the app. The Hemingway app can generate a readability report based on the six mainstream readability scales.
11. Bulk SEO tools
The Bulk SEO tool allows you to make wholesome modifications to your content. This means that you can select an entire article, make a keyword change, and the change will be reflected in the entire article.
Some of the ways in which you can use the Bulk SEO tool include changing the case of the entire article to lower case, capitalizing each word in all the subheadings in your article, removing duplicate lines and words in the entire text document, adding prefixes or suffixes to particular words and so forth. Thus, this SEO tool is more of an editing tool than an actual SEO content analysis tool. It can be indispensable when handling a large volume of SEO content.
Often SEO content writers also take on a role of a web content editor. Many website owners will ask such experts for help with their web content to improve ranks. If this is something you also cover then you should certainly use this tool.
12. Cliché Finder
The overuse of certain word phrases such as the use of certain puns, analogies or even jokes in your prose can make your work appear superficial. This can significantly lower the readability of your content resulting in a lower ranking.
The smart cliché finder can help here. It highlights the clichés in your prose, which allows you to replace them with solid sentences with equal or more significant meaning.
This tool is ideal for SEO content writers who haven't developed a smooth flow and fluency when writing their keyword heavy text. If you require support with using puns and analogies appropriately and in the right places then this tool is a must for you.
Hopefully these SEO content writing tools will be useful for your web content writing and your SEO copywriting skills will improve. But the best practice is to write and test how your readers and the search engines respond to your copy. Go back to older content and change it, refresh it or add more elements or keywords. Experiment and find your own SEO content strategy.