Top 100 Free Business Listings Sites in India to List Small Business Online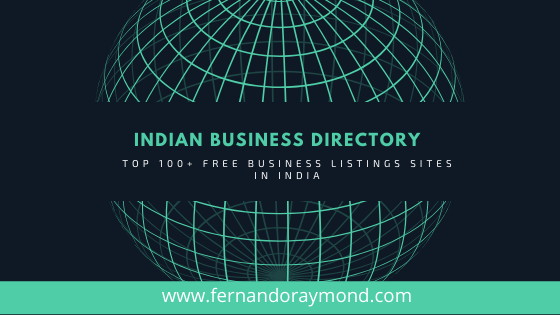 Are you looking for free business listing sites in India to get your business detailed list? – We have composed the 2020 latest directory websites list for you. So, you can get listed.
Why Business Listing sites are Essential For Business Websites
Although you could be familiar with online business directories, you may not quite comprehend the benefits that come with a business listing to your websites. Business listing is more than a digital version of Yellow pages. They are convenient platforms that allow users to quickly identify, interact, and contact businesses that provide goods and services that meet their needs.
And what is more, the customers can do this from any location using their devices like smartphones. Let's look at the fantastic benefits that come with the business listing:
Enhances your online presence
When you list your business online, you stand to benefit from an amplified type of listing that increases your online presence. If you list your business name on a large online directory, many other smaller directories will pull the details from the main directory and automatically create other listings. Therefore getting listed in one directory automatically results in listing in many other directories.
 Improves your business visibility
Typically, online directories come with advanced suggestions and filtering capabilities that help connect your business with your specific target audience. As a local enterprise, when you list on an online directory, your business will enjoy increased visibility with your local community.
 Boosts SEO ranking
SEO is the process through which websites are ranked in search engines. When you place a website link on more sites, your SEO will significantly improve. The number of links that are redirected to your website dramatically influences high ranking. When you post your business in more directories, you increase the number of backlinks that will help your business to rank higher on search engine results.
Typically, search engines prioritize being trusted by their users. They, therefore, gather as much information about a particular website. The more information is available, and the more it is consistent, the better ranking your business websites will get. When you list your website on an online directory, you avail more information to search engines to enable them to rank your business website better.
Easy discoverability
Online directories enable users to search using specific details such as category, location, and service. These details make it easy for any customer to look for your services or goods to discover and locate you. When you correctly enter accurate information in your listing, the online directory will automatically connect the people searching for your services or goods to your business. They don't have to search for the business name directly. They can use other variants like goods, services, or locations.
Google presence
Acceptable SEO practices can enable your business to get better rankings. Getting on the first page of Google is a dream for most business websites. Online business directories can help your business appear on the first page of Google. The directory sites have been around for long and usually receive high-level traffic. Additionally, they are trusted to buy clients and search engines.
The directory's' first page usually appears more regularly in search engine pages. When your business is listed in an online business directory, you stand to benefit from established SEO practices. Your business also stands a chance to appear on the front page of leading search engines such as Google.
 You get reviews
Several online directories feature a customer review component that allows users to give their reviews instantly. Most potential customers rely on online reviews to make their shopping decisions. Having as many positive reviews available to your target audience will really boost your sales. Getting listed on an online directory, therefore, will provide you with a real opportunity to connect with the target audience directly.
Good business reputation
A good business reputation is earned through positive reviews. Most businesses shun online listing for fear of getting negative reviews. However, if you are providing quality service and goods, you have nothing to fear. The more positive reviews you get, the better for your business reputation. Although you may never avoid a few negative reviews, you need to learn how to handle them. One negative review cannot outweigh the benefits of many positive reviews. Besides, a mix of positive reviews makes your reputation to appear genuine and sincere. When you list on an online directory, you are telling the world that your business is genuine and has nothing to hide.
Enhances brand awareness
A user looking for goods and services will perform a search on an online directory. They will get a list of relevant results from where they decide which one fits their needs. If that particular user fails to click on your listing, your business will still be visible to them. You will benefit from increased brand awareness even if that specific user doesn't contact your business. Any encounter that a user has with your business is a boon to brand awareness strategies that can lead to further engagements in the coming days.
Gives you an edge
 Listing in online directories will also help you beat your competition. Today's online businesses face stiff competition from rivals. When you list on an online directory, your business will get more recognition than your competitors who have zero online presence. You will also receive more customers as users will contact you directly from most directories to inquire or make purchases. If you want to beat your competition, consider business listing today.
Increase in online authority
When potential customers see your business in an online directory, they get the impression that you are a genuine and legitimate business. In business, perception matters, and being available online makes you a sort of expert in the particular industry you are trading. Business directory listing is, therefore, is a crucial part of your online identity.
Additionally, your online authority is also increased by the value that search engine places on the links available on a particular directory back to your business. When you have these backlinks, your website will get better SEO rankings
Free Business listing sites in India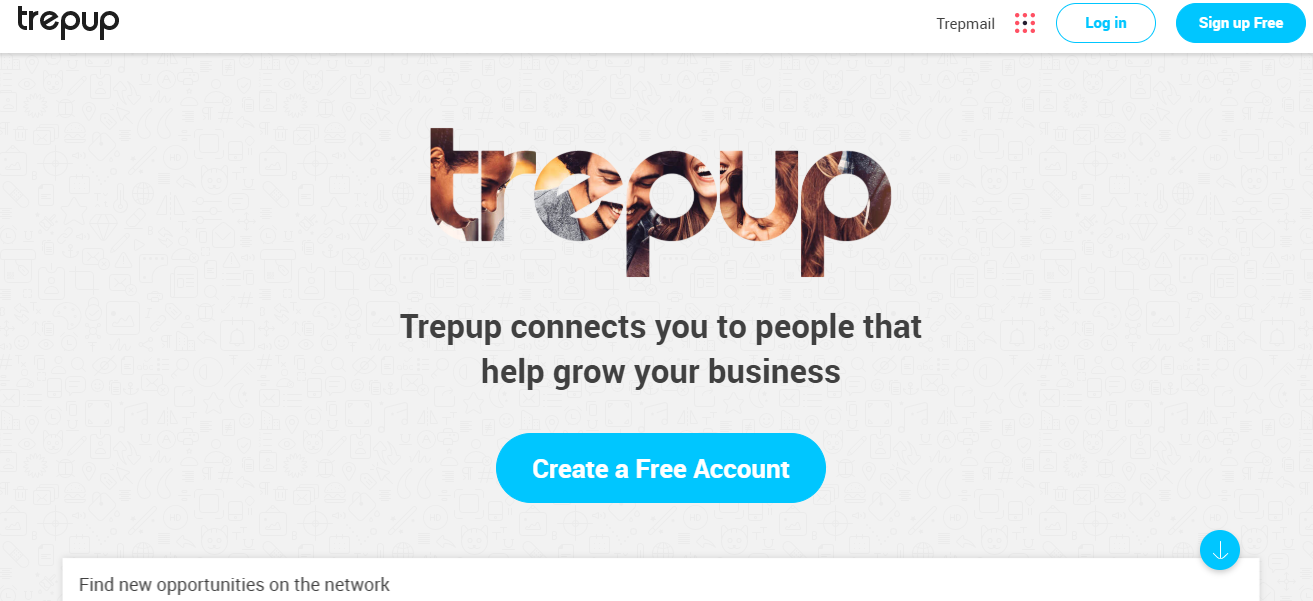 https://www.trepup.com/ –   DA 47
Trepup is the Indian business directory that helps to connect the people to grow their business in online. Make your business visible on online with the help of Trepboard. Register your business and connect globally.