Cheapest .com domain name registration for $5.99 at SeekaHost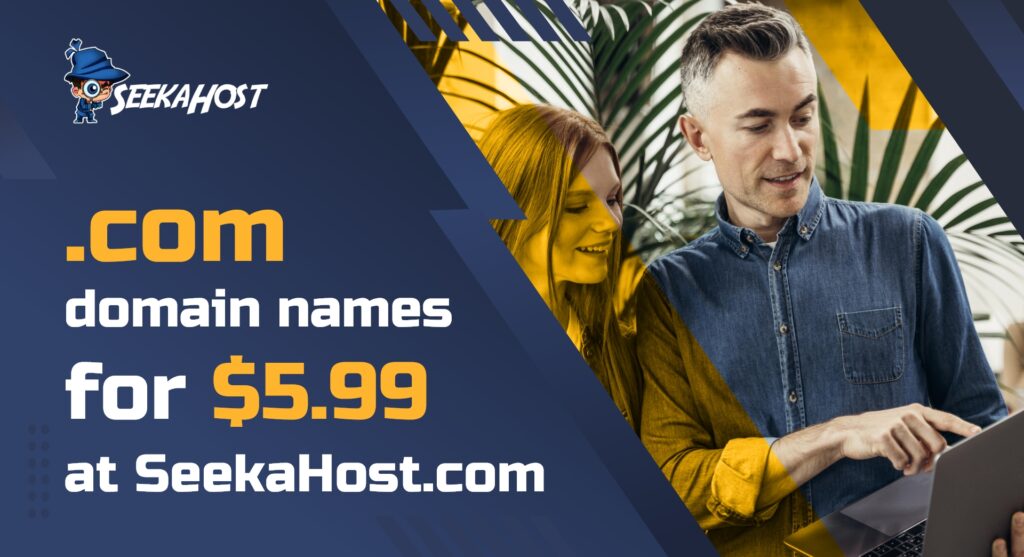 Looking for Cheapest .com domain name registration? 
Got good news for you. At SeekaHost we just discounted the prices for .com domains and now you can register a .com domain name for just $5.99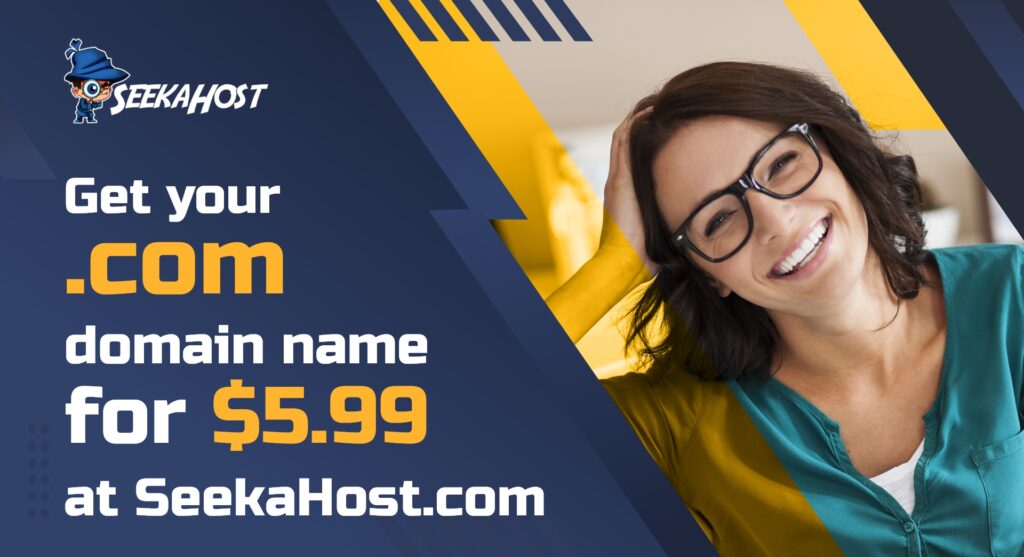 There are many registrars that offer .com domains and some who offer the first year charges all that money back on the second year when the renal dates come. 
At SeekaHost you can register a .com domain for $5.99 and renewal is under $10.00 as of now. 
.com domains are the best for anyone who wishes to build a personal brand, use it for private blog networks and if you are registering an expired domain you definitely want a cheaper price for your .com domain.
Currently, you can get .com domains at www.seekahost.com in $s and on www.seekahost.co.uk in £s and you can get at www.seekahost.app as well according to your country currency. 
If you are looking to build PBNs using multiple IP hosting, then best to register the domain names at www.seekahost.app via the portal.  
Inside the https://portal.seekahost.app/ you can register a domain name super fast and try it out today. 
I might consider further discounting the prices for .com domains, but right now the $5.99 is pretty good to go. 
So get your .com domain names at SeekaHost today. 
Spread out the word with your friends and anyone who is building private blog networks using .com domains.
If you have any questions ask me via email or on our live chat support at any of the SeekaHost websites. 
SeekaHost is right now the best website to register .com domain names. Not even Google, GoDaddy or Namecheap offers .com domain names at this price.