What is PBN: How Does Private Blog Networks Works in SEO Boost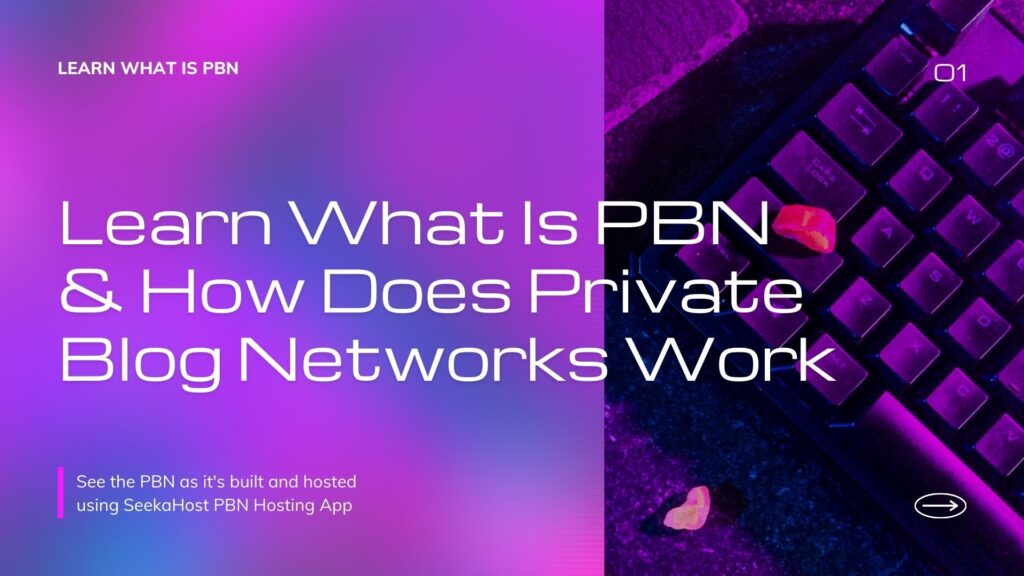 Still looking for what is PBN and how does it help in SEO in 2021?
I've written many guides about PBN Aka private blog networks and how to create a private blog network effectively. You can go read it for all the strategies but let's first understand the core of a PBN in SEO and how PBN backlinks help for rapid rankings on search engines.
I will share some PBN sample sites with you, so you know exactly how they work.
Making money from SEO isn't easy.
Search engine optimization is a long-drawn process. And it requires skills, experience, and investment of time and money.
And private blog networks (PBN)? Well, they are straight up an invitation for debate.
So, how can you reach a tough-to-achieve goal (making money) using a tough-to-master skill (SEO) and a debated technique (PBN)?
Well, here is a simple step-by-step guide that will tell you how.
You can skip straight to the steps. Or you can first understand PBN in detail.
I recommend spending a couple of minutes brushing your knowledge. You never know what new information you might get.
What is PBN?
A private blog network is a group of websites owned by a single person but such that the websites in the network look unrelated. Websites in such a network have high authority and valuable link juice that they pass on to the money website by linking to it.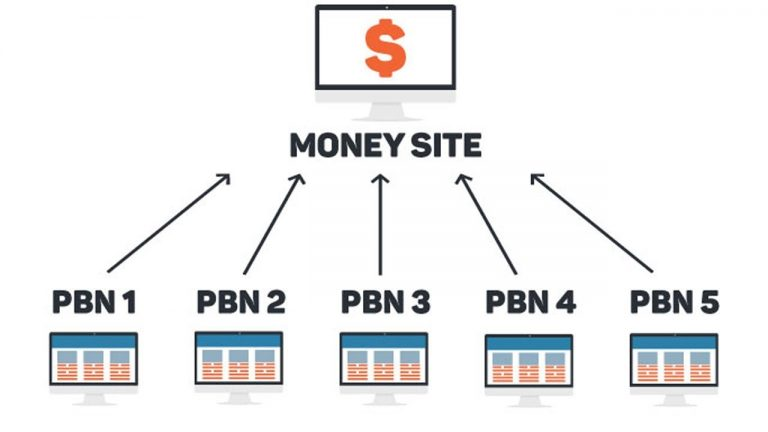 A money website is the main website for which you want traffic and rankings. It is the website that PBN owners use to make money.
We have dedicated resources at SeekaHost to help you understand about PBN and how to build a private blog network that you can go through for detailed insights.
What is PBN in SEO?
Why do people want to run multiple websites and link them to one website? It is because having a private blog network is one of the simplest, quickest, and most efficient SEO hacks.
Link building is important from the perspective of Google rankings. The more the number of high-quality links pointing to your website, the higher the website's ranking will be.
But link building isn't always easy. Guest posting and outreach take time. And cost a lot of money. And they can still be unsuccessful.
A private blog network keeps you in-charge. You can control and manage inbound links yourself. And with high authority domains, you are much more likely to succeed.
And that is why it is extremely important from an SEO point of view.
But, you'll find a majority of SEO consultants telling you to steer clear from using PBNs. And many others would even avoid the topic like the plague.
The most prominent argument levelled up against PBN for SEO is that it goes against Google's Webmaster guidelines.
Well, it does go against the guidelines. But that doesn't make it illegal. (Remember, it goes against GUIDELINES, not LAWS)
So, here's the deal.
You need to stop thinking of Google as a neutral body that issues moral guidelines.
The only time Google tells you the exact way to rank in SERPs is when you are asking about ranking with paid ads. Google's guidelines for organic search rankings are far from clear. And Google does NOT want you to rank high in organic search so easily. (How else would it make you want to pay for Ads?)
But, I am not here to bash Google. And I also don't mind playing by its rules. But that doesn't mean private blog networks become any less useful.
I'd rather stick to just one of Google's guidelines. "Provide value to readers."
If you use your private blog network tactfully and the content is unique, relatable, and valuable to the reader, you are doing nothing wrong.
And most people with lopsided opinions won't want to listen to the other side of the conversation.
But if you want to make the right call, first, you need to understand PBN SEO and its efficacy in 2020 and beyond.
Once you have understood what is PBN links and how it works, you'll be able to make a call for yourself.
Do PBN Backlinks Work?
I have seen a lot of people (well-known SEO consultants) tell tales of their adventures with private blog network backlinks. And most of these stories follow a set structure.
They used PBN backlinks earlier. It got them the desired results. Sometimes, even more than what they expected and much more easily than they imagined.
But then their websites got deindexed by Google. As Google started getting smarter and penalizing PBNs, they mended their ways and focused on other white hat SEO techniques.
So, do PBN backlinks don't work now?
Well, they do. And they are as effective today as they were a decade ago.
The only thing that has changed is this –
"You need your content to be unique and valuable. Spun content, copied content, and garbage content won't work now as it did earlier."
I have said this before, and I'll say it again. If private blog networks give users value and give you link juice and ranking aid in return, it IS a fair deal. And if you mask your footprint the right way, you won't even be penalized by Google.
How To Use PBN for SEO and Make Money?
Let's get to the main point now.
I do not wish to waste your time. So here's what you need to do to make money by using PBN for SEO – Go public.
If you are using your network for just one website, the money-making opportunities are limited. You can use your already established network to benefit a lot of other businesses too. And with that, you can make money for yourself.
Here is a step-by-step guide to getting started –
Start with 20 or more blogs.
Publish high-quality content on all these blogs.
Get links for these websites, maintain them, and increase their traffic. How much traffic is enough? Aim for at least 1000 views per month.
Create an email list that includes businesses, SEO consultants, SEO agencies, and other SEO professionals who might be looking for guest posting opportunities.
Send them your offer. (Tell them more about the cost of guest posts on different websites, which obviously depend on the domain's authority.)
Wait for them to respond. Publish their content on your private (now public) blog network.
Count your money.
Now, that is a basic barebones structure of the process that you need to follow. If you have confidence in yourself, you can take the plunge right now.
Just get your SeekaHost PBN hosting plan and start your private hosting blog network.
But if you aren't sure about this knowledge nugget that you received just now, you can check out this post. Here I have explained in detail about PBN, its impact on SEO, and how I researched 1000 blogs to conclude what works.
You can also check out the post on making money with your blog network to get the details of the strategy outline mentioned above. I have also included case studies from actual blogs that I run to make things clear.
If you take away one thing from this page, let it be this…
Not to sound too preachy, but I honestly believe the fine line of difference between what's right and wrong is how you do it.
Are you all set to make money by offering great content to the readers and quality backlinks to other SEO professionals and business owners? If yes, then nothing should stop you from using PBNs.
And to reach your end goal of making money with PBN, the first step is to get hosting. You can create a free demo account with SeekaHost to test the waters before you fully commit to PBN.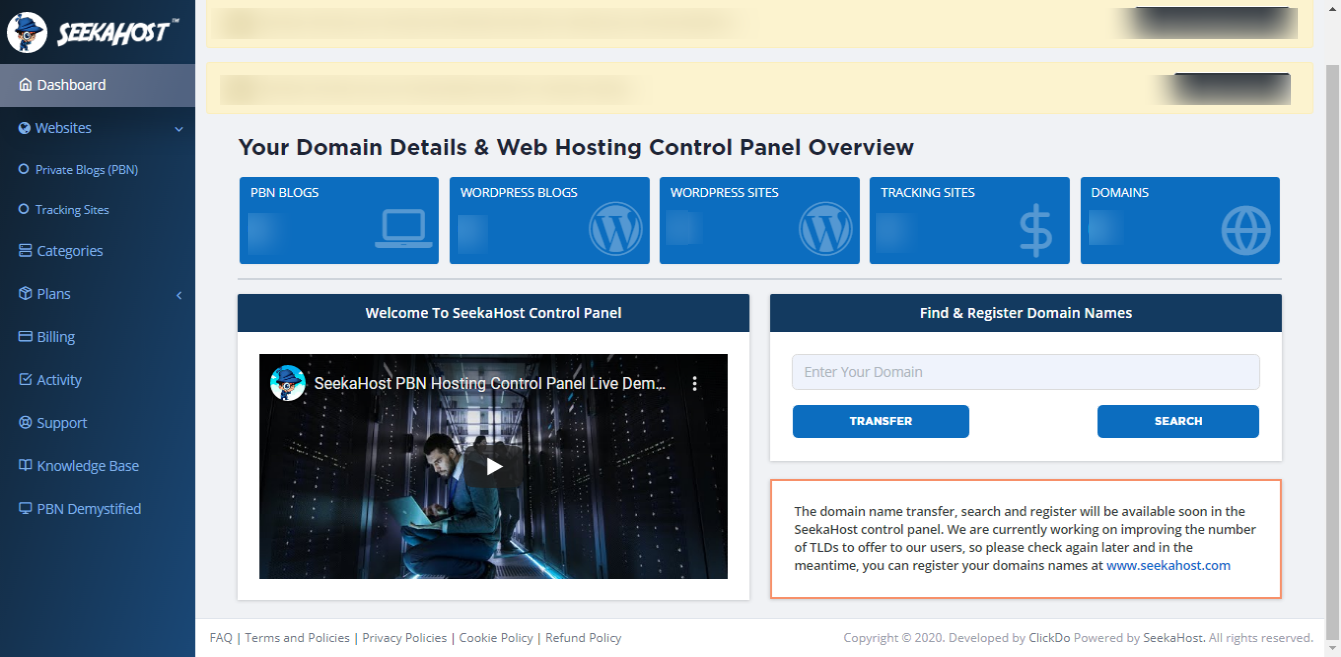 Using your SeekaHost account, you can keep track of all your websites and blogs in the same place. Plus, you also get a one-click WordPress installation option in the account.
Moreover, your SeekaHost account would also give you access to PBN demystified.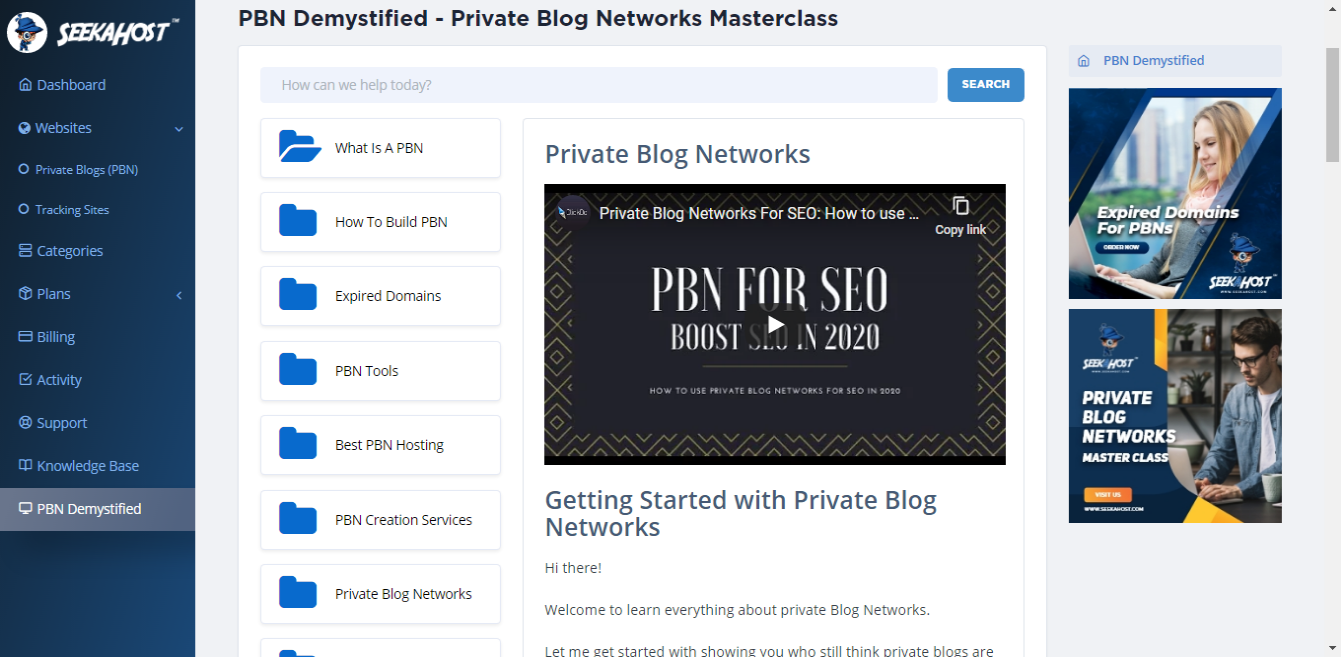 It is a dedicated knowledge base that you can use to understand the basics, learn some expert information, and become a pro yourself.
Register now to kick start your PBN success story.
Inside the PBN Hosting control panel, there are many resources about expired domains, PBN hosting tools and tips to scale your private blog network easily.
If you have any questions about PBNs and starting your first blog network, you can ask on SeekaHost live chat support or email to me. I'm happy to help you get started with your first PBN and enjoy the online business opportunities it brings.
FAQs:
What is PBN in SEO?
Using a private blog network that's built with multiple class unique IP hosting for the purposes of creating backlinks to sites that needs to increase SEO. PBN SEO goes back to decades and it got tougher for low-quality PBN builders to get SEO advantages from their PBNs 
What is a PBN Domain?
An expired domain that is commonly used to build a private blog is called the PBN domain. A PBN domain consists of a good backlinks profile from authority sites that links to it.
Below is an example:
What is a PBN site?
A it a site that's created using a PBN domain with the primary purpose of using it for SEO link building. This is a PBN site https://www.a-rush.co.uk/ and some may call it a private blog.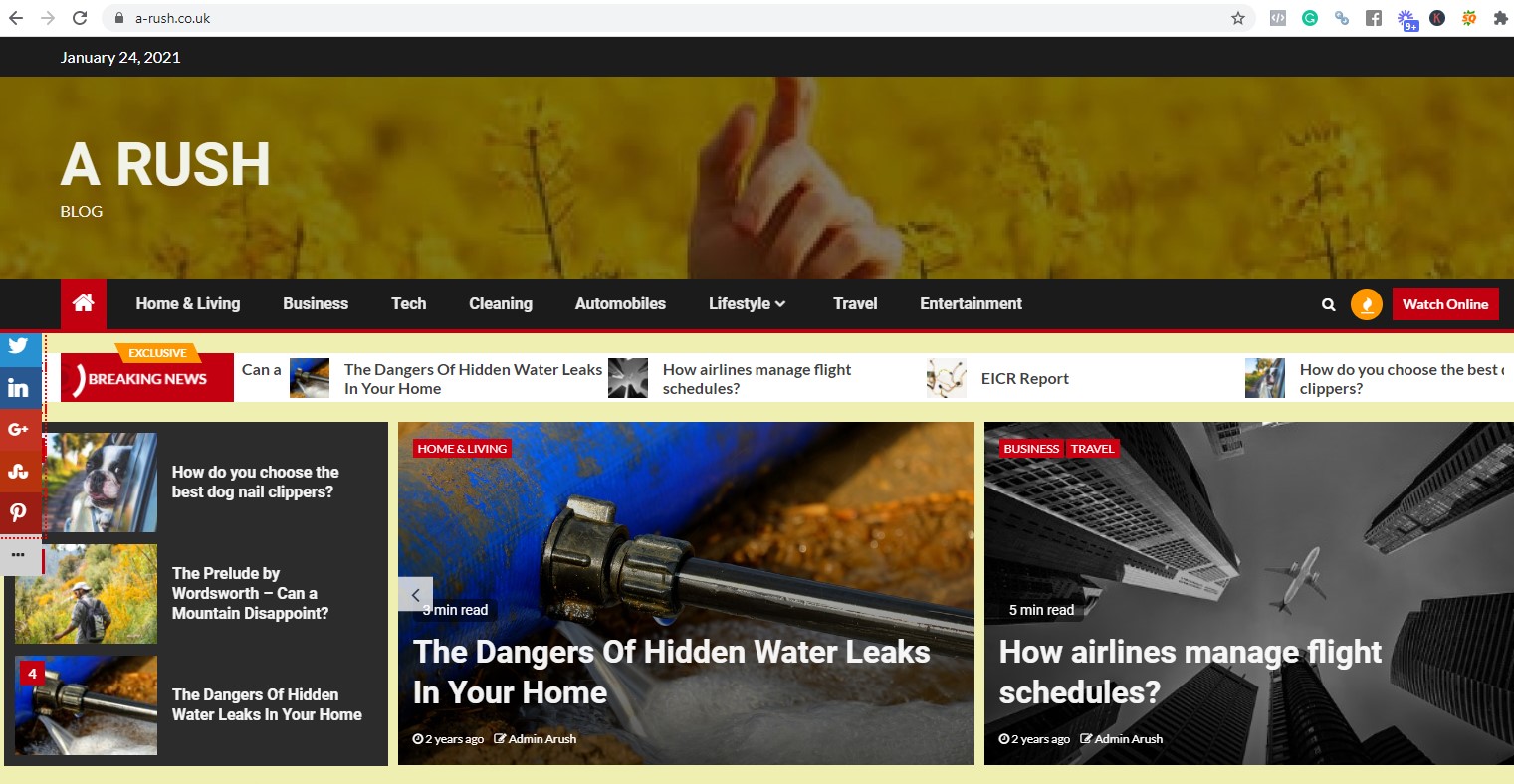 What is a PBN Backlink?
After all, everyone creates PBN to get backlinks. PBN links are the hyperlinks created from a blog post or page content of a PBN towards a money site that expects to increase its ranks on search engines.
To learn how to create PBN links, check this guide and watch the below video as well.
===============
Sources you should read for further knowledge:
https://lionzeal.com/blog/pbn-guide/
https://www.gotchseo.com/are-pbns-worth-it/
https://searchengineland.com/private-blog-networks-great-way-get-site-penalized-286489
https://neilpatel.com/blog/private-blog-networks/
https://www.semrush.com/blog/private-blog-network/
https://www.seekahost.com/private-blog-network-hosting/
https://www.seekahost.com/private-blog-networks/
https://www.fernandoraymond.com/private-blog-networks/
https://www.seekahost.com/what-is-pbn-seo/
https://www.seekahost.com/what-is-pbn/
https://www.fernandoraymond.com/what-is-pbn-hosting/
https://www.seekahost.com/how-to-build-a-private-blog-network/
https://www.seekahost.com/pbn-hosting/
https://portal.seekahost.app/register
https://www.fernandoraymond.com/make-money-with-blog-networks/