Freenom .TK Domain Registration: Are They Any Good For Your Website?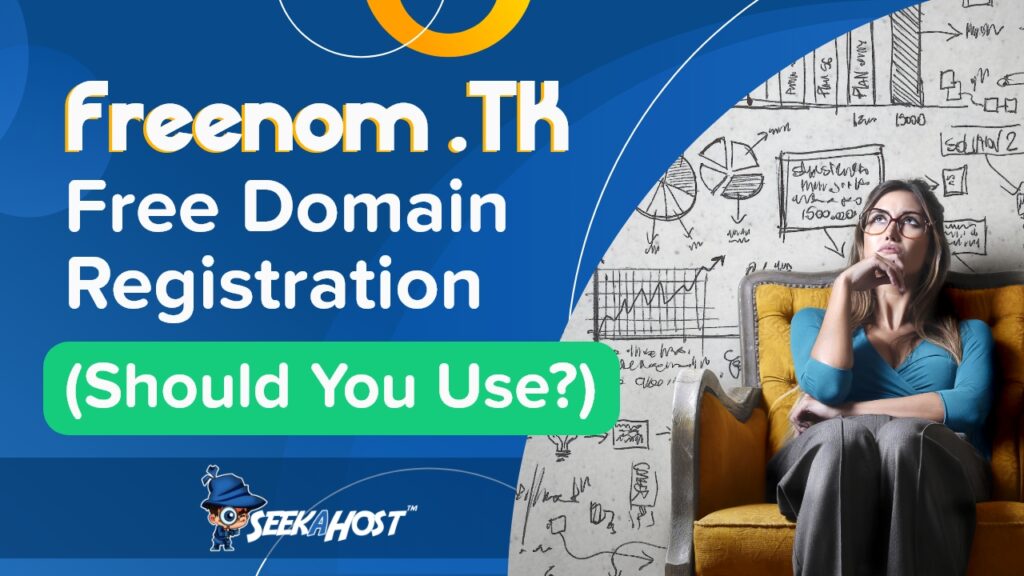 Before we begin about Freemon .TK domain registration, you need to know the history and how it all got started on the internet.
That's where Tokelau is. It is a territory of New Zealand in the South Pacific.
Here are a few more facts about the place:
Population – Around 1500
Purchasing Power Parity – Lowest as per CIA reports in 2015.
Number of websites registered with .tk, the country-level domain for Tokelau: 31 million
Tourism industry – Non-existent
Economic contact with the rest of the world: Pretty much non-existent
The figures don't seem to sit, right?
Why do these 1500 people have 31 million domain names?
They aren't very rich.
They aren't involved in global trade.
And they don't even have a developed tourism industry.
So, what are they doing with these websites?
Answer: They aren't using the domain names with the .tk extension.
Freenom, a domain registrar, lets you use these domain names for free.
So you don't need to pay, but you can buy a domain name with a .tk extension and run your website.
That's great, isn't it?
Not really. Other than being free, there isn't anything that makes .tk domain extensions desirable. They aren't good for your website.
Here's all that is wrong with the .tk domain extension:
1. You do NOT own your domain (and thus, your website)
The basic catch with the free .tk domain from Freenom is that you don't own the domain. You just rent it for free from Freenom. And because you don't own it, you don't have rights over it.
Once your website starts getting good traffic, Freenom can shut down your website, label it as 'Fraud' as per their policy of use, and then sell the domain to someone bidding a higher sum for the traffic-generating domain. Now your website will no longer be yours and it would be used to redirect your visitors to ad-showing websites.
Platforms like Reddit and Quora are filled with people telling their horror stories about the free domain and how it is no less than a fraud.
2. .tk domains have been exploited by SEO scammers in the past
Google isn't biased against any domain extension. However, most .tk domains have been exploited and abused by scammers. If the domain you pick has had a history of being used for spamming and phishing, you'd struggle to rank in SERPs.
3. You cannot use the free domain to sign up for certain services
Want to sign up for Zoho Mail? You won't be able to do that with a free .tk domain. You would need a paid domain for that.
And Zoho isn't the only one not allowing free domains. Even getting reliable hosting for .tk domains is a struggle.
4. Emails sent from a free domain are marked spam
It is not tough to understand why, is it?
Anyone can get a free domain and use it to spam people. And Gmail and other inboxes are getting smarter. They either mark emails from the free domain as spam or have very strict spam filters for mails from such domains.
If you build a business website with a free .tk domain, your emails to your partners, business associates, and current and prospective clients are likely to keep landing in their spam folders. That will be directly detrimental to your business image and trustworthiness.
5. It is extremely unprofessional
The extension .com is for commercial organizations, .edu for educational institutions, .net for networking platforms, .in for India, .co.uk for the UK, and so on, so forth. Unless you are actually using the .tk domain name for a Tokelau-based business, using it is extremely unprofessional.
Most people, across the world, expect website names to end with .com. And if they see anything other than .com, their level of trust on the website declines. And .tk sits far down the trust ladder.
Now you don't need me to tell you how important trust is in the business world.
Also, if your target audience is likely to share your website by word-of-mouth, a .tk domain can be a cause of concussion too because it isn't popular.
6. It just doesn't sound right
Does your preferred domain name sound good with a "tikey" ending?
Chances are it doesn't. 'Dot tikey" is a harsh sound and generally clashes with most other sounds. Though 'not sounding right' shouldn't be the only reason to not take up a domain extension, with .tk, it is another of the many reasons that you shouldn't be selecting it.
When should you use a free .tk domain from Freenom?
When you don't need a professional website. For example when you:
Want to learn about website building but don't want to pay for a domain.
Need a website for short-term study/research.
Want to build a personal portfolio website.
Even in these situations, if you expect to get higher traffic in the future, it is best to have a .com, .net, .edu, .org, or reliable country-level domain.
Get A Good Domain With A Great Extension From SeekaHost
Free domain extensions won't do you any good.
And if you don't want to spend several dollars on getting a domain and then several more on renewals each year, it might seem tough to get started.
Not anymore.
With SeekaHost, you can get a .com domain for as little as $5.99. And we also have the cheapest renewal rates in the market (below $12).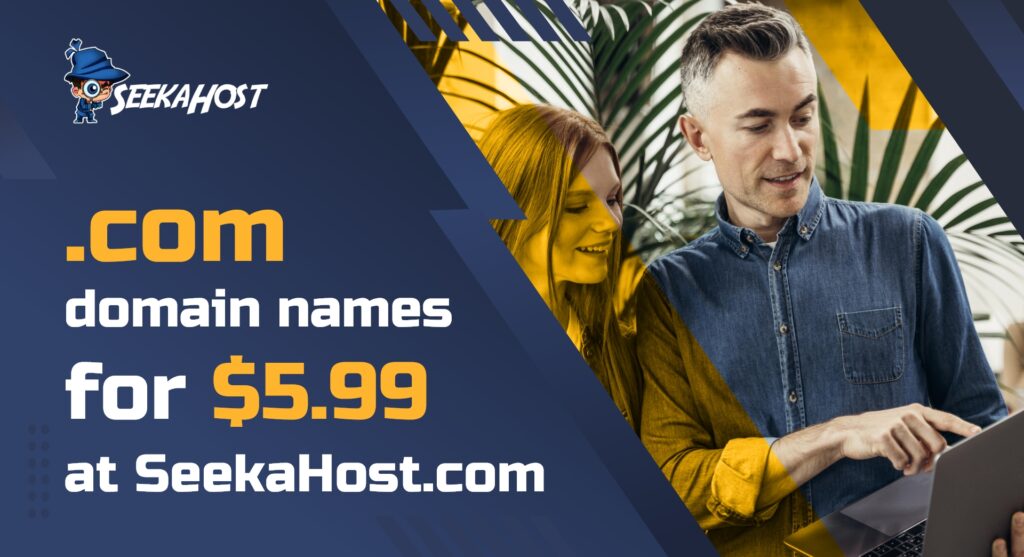 We also have .co.uk, .net, .org and other domain extensions for you to consider depending on the type of your website.
So, don't choose between pocket-friendly and productive anymore.
Get desirable domain names, with trustworthy extensions, at rates that won't weigh down on your budget.
And that's not all. With your domain name, at SeekaHost we also offer:
Domain forwarding services
Privacy protection on your domain name.
A free email account
DNS management
Domain theft protection
Watch the below video to learn how to get a good domain name with SeekaHost.