Free WordPress Course: Best WP Training Online With Video Tutorials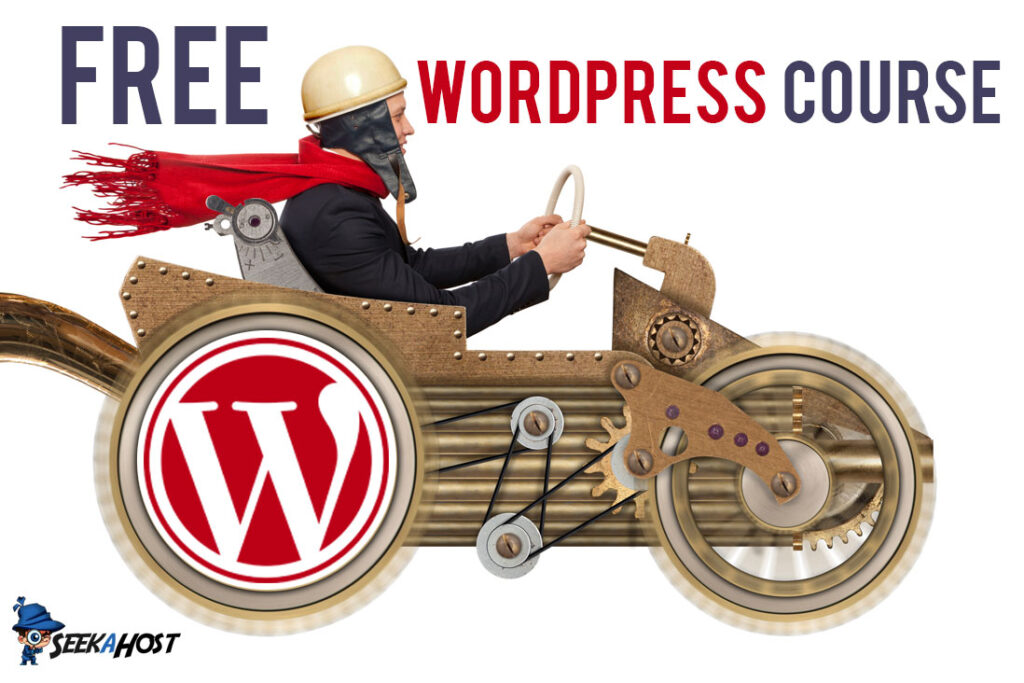 Looking for a free WordPress course that will teach you everything about how to start creating WordPress websites and blogs? 
That's what you will learn on this web page. This is also a WordPress site and you and on the WordPress web page. 
Recently I wrote about how to learn WordPress fast and on this page, I will show you the complete video tutorials created by the experts at SeekaHost. 
As I did mention in my previous posts about WordPress training there and many videos on YouTube and here you will the organised step by step videos. Start with the very first video and try to do it as you watch the videos. If you do not have two PCs best to watch one video and then apply it. 
Let's get started and learn WordPress skills.
The videos were done by James at SeekaHost and you can ask him any questions by commenting on each video on YouTube or by email to him at james@seekahost.co.uk
You can also learn everything about WordPress at SeekaHost WordPress hosting site.
Watch the videos one after one and try to do what's shown on each tutorial video. So you get a better WordPress training experience.
You can also ask me anything by commenting on this post. I have been using WordPress since 2013 and been a top WordPress trainer in the UK.
How to Start a WordPress Blog Site with SeekaHost
As shown in the video you can start by registering a domain name at SeekaHost.com
How to Login to Your WordPress Dashboard and Setup User Settings
You can start your WordPress site with WP hosting at www.seekahost.org > Login in at https://portal.seekahost.app/
How To Add Or Remove Plugins on WordPress
How to Change Theme Or Template on WordPress
How to Add a Homepage in WordPress
How to Make a Blog Page on WordPress
How to Configure WordPress Settings
How to Add GDPR Cookie Consent on WordPress
How to Compress Images for WordPress
How to Embed Videos in WordPress
How to add Widgets on WordPress
How to Add Links In Your WordPress Blog/Site
How to Customise Your Blog/Site On WordPress
How to Embed Miniganes In WordPress
How to Create Pages on WordPress and Link Them to Your Menu
How to Create a Membership and User Profiles on WordPress
How to Create a Forum on WordPress
How to Create a Form in WordPress
How to Create an Engaging Blog Post
How to Increase Your SEO Score in WordPress (AIOSEO)
How to Install Live Chat In WordPress (Tawk.to)
How to Structure Your Blog Post In 5 Easy Steps
Structuring your blog post is very important and that's how you can get the reader to stick and read the blog posts.
Even if you drive traffic from Google or any other search engine if you did not present the blog post well the visitors will bounce out. And that will lead to dropping the ranks as Google bots will think the article isn't useful for the readers.
Watch the below video to see how to structure your blog posts well in 5 easy steps.
How to Secure Your WordPress Site In 7 Steps
WordPress sites get hacked like any other site unless you have secured your site well.
There are many plugins for WordPress security, and in this short video, you will learn the 7 easy steps to secure your WordPress website fast.