How To Get A Loan To Start A Business In India?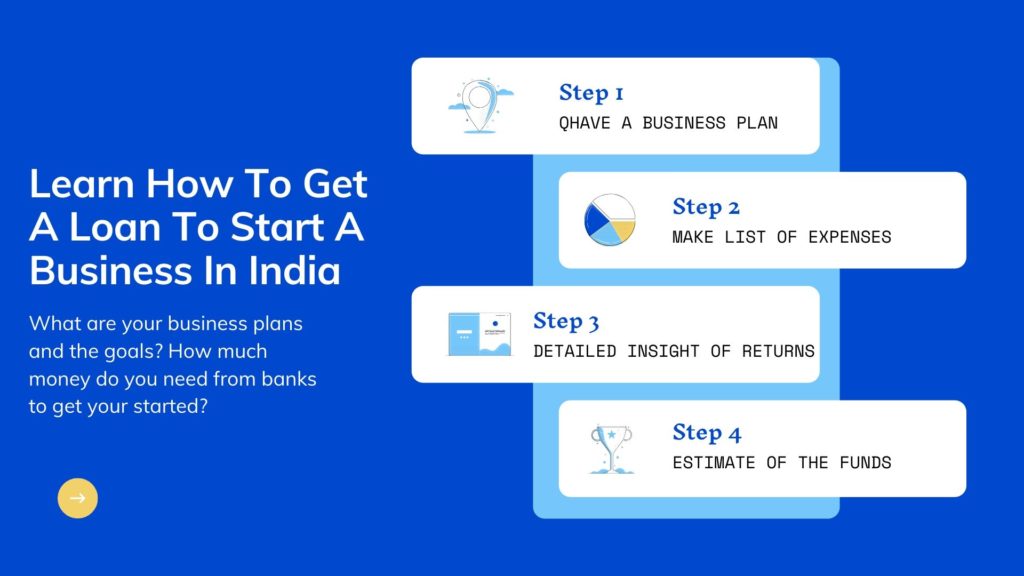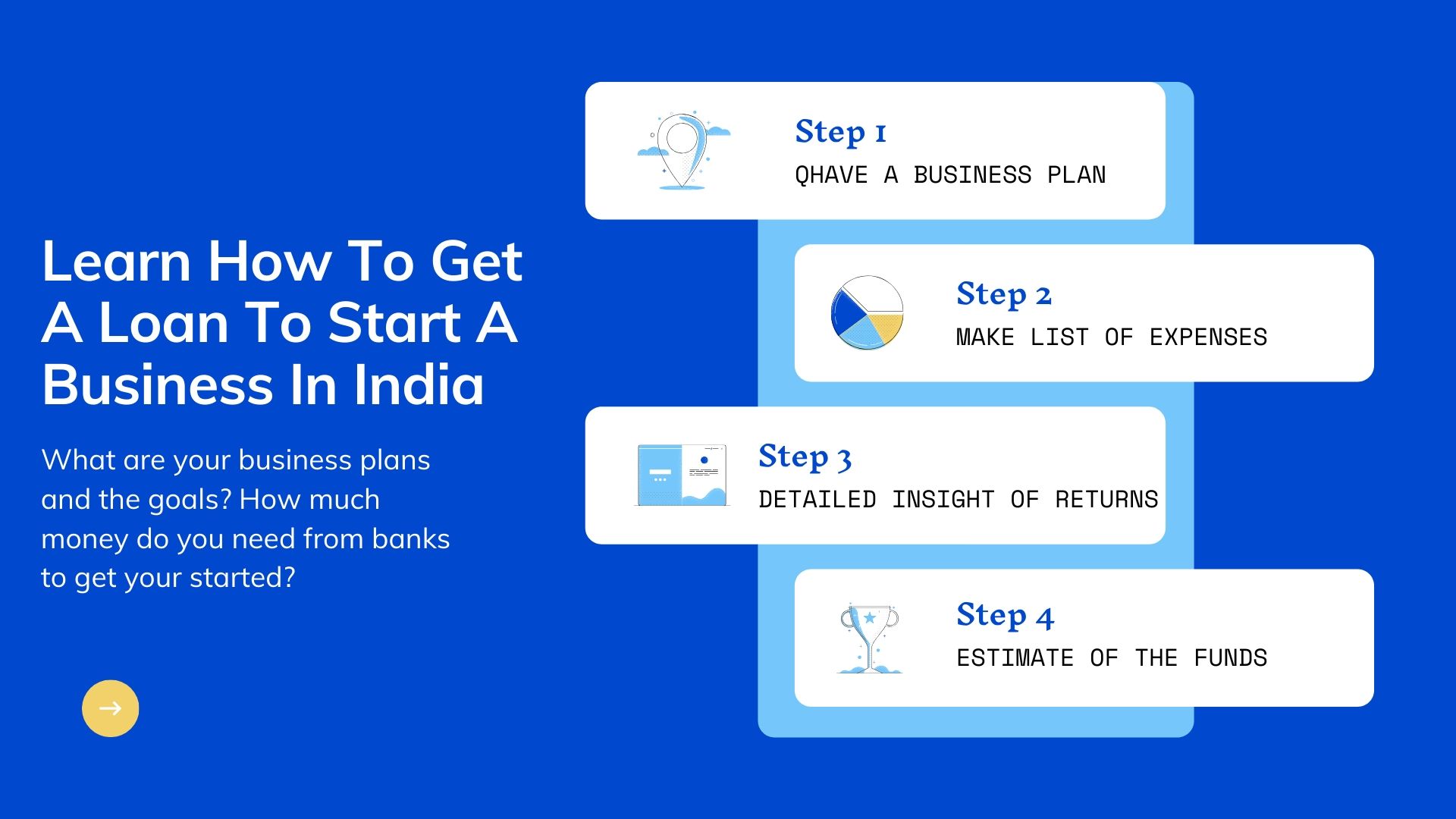 I see many people in my Facebook groups are not having the money to start an online business and many of them who have got a business idea says to no money to start investing in the business.
So in this guide, I will tell you how to get a loan in India to start your own business.
With the current situation in the world more and people are considering starting their business. And the government in India has a loan scheme for small business support and new startups to get started.
As a would-be entrepreneur, if you think that the key to the success of your entrepreneurial venture is the uniqueness of your idea, then it is time to change your thinking.
Because business ideas are easy but what matters most is the implementation of the idea. Try not overvaluing your idea, as they mean nothing without implementation or execution. Brainstorming ideas is a risk-free activity because you don't lose anything. But the execution and implementation involve your time and money.
Implementation of a business idea will need finance, even if you plan to start an online business in India.
Using up all your savings to start your business, will be a decision to avoid. The best way to implement online business ideas in India is to apply for a business loan. And there are many best banks in India to get a loan. 
The government is steadily easing the loan approval process; hence, it is highly recommended.
Types of Business Loans In India
Start-up/New Business

loans for aspiring entrepreneurs.

Unsecured business loans

– Bank will check the company's annual turnover to approve.

Secured business loan

– You will have to provide an asset to the bank and to get a loan.

Working capital loan

– This loan can be availed to the fund day-to-day operations of your organization.

Equipment financing

– If you want to purchase equipment for business purposes you can apply for this loan. This is a secured loan and you can get around 90%-100% financing if you apply for it.

Line of Credit

– You can apply for a specific amount as credit and withdraw the amount whenever necessary. You will be paying the interest on only the amount you have used.

Business loan for women

– If you are a woman, or if your company has a woman co-owner who owns at least 50% of the company, this is the loan for you. This loan lets you avail of discounted interest rates.  
If you are a seasoned business owner you will be having a fair idea about the loan process in India, however, if you are an aspiring entrepreneur then you must know:
Start-up business loans are of two types:
Equipment financing

– If your business requires the purchase of equipment this loan is apt for you. The equipment is pledged as the collateral making this loan secure. The key benefits of opting this loan are:

The interest rates are relatively low.

The borrower can use the depreciation of the equipment as a tax benefit for several years.
Line of credit

– This loan works like a credit card that is tied to your business instead of personal credit. The advantages of opting for this loan is that:

You do not have to pay interest on the borrowed sum for the first 9-15 months.

Also, after 9-15 months you will only have to pay interest on the amount you have used, instead of the entire amount borrowed.

The interest rate varies between 8% – 20% of the total sum borrowed.
Both the loans require a good credit score, thus, before you apply, improve your score by paying your bills on time.
How to apply for a start-up business loan?
Have a business plan ready.

Make a blueprint of the expenses. You need to specify where the fund will be utilised.

Give a detailed insight into the potential returns and growth of the business venture.

Chart a clear estimate of the funds.
Eligibility Criteria For Applying For A Loan To Start A Business In India
You must be above 21 years but below 65 years of age.

You must be a citizen of India.

You must either have a strong business plan or an existing business.

If you are an existing business owner, your business must be GST and IT compliant. You will also have to produce a six months business statement to the bank.

Decent credit score.

Self-employed individuals, service providers, manufacturers, private or limited companies, and many more can apply.
What Are The Documents Required To Avail A Business Loan In India?
Business Proof

– MOA and AOA, Sales tax, VAT, Partnership deed, business licence, qualification certificate, Certificate of Practice (COP).  

Proof of Identity

– PAN Card, passport, Aadhaar Card, voter ID card, driving license.

Address Proof

– passport, driving license, Aadhaar Card, post-paid phone bill, voter's ID, sale deed of property purchased, ration card, bank account statement, electricity bill.

Age Proof

– passport, PAN Card.

Photographs

– 2 (recent, passport size)

Bank Statement

– six months.

Income Proof

– salary slips (for aspiring entrepreneurs), IT returns, banks statement, latest audit documents.

Signature Proof

– PAN card, passport, bank.

IFSC Code Proof

– bank passbook front page copy, cancelled cheque.
How to Apply for Business Loans in India?
Applying for business loans, either existing or new is simple, quick, and easy. Most financial institutions have enabled online applications that you can take advantage of. All you have to do is to visit the preferred bank or lending institution's website, fill up a form, and upload a few documents.
A representative of the bank will then contact you to complete the rest of the formalities (if you are eligible). You can either visit the bank or the representative can visit you for finalisation.
Once the documentation and verification are completed, the amount will be disbursed to your account directly.
Points to Consider Before Applying for a Business Loan in India
Compare loan offers from different banks and NBFCs to pick the best-suited deal.

Assess the interest rates of different financial institutions because lower the interest rate, lower will be the total cost of the business loan.

Choose a business loan with shorter tenure to reduce the cost of the loan.

Keep your credit score healthy to avoid rejections.
Business Tips
As a new business owner or a seasoned one, you must know that investing and spending smartly will keep you out of any trouble when it comes to financial lending.
If your loan is approved, spend it wisely.
Always remember if you have a solid business plan and credibility you are eligible for a business loan, however, utilising the loan disbursed wisely will keep you out of legal troubles.