17 Ways How to Earn Money Online in India Without Investment or Breaking the Bank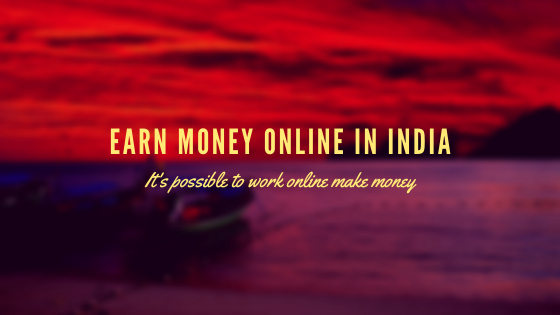 Do you want to know how to make money online in India without investment in 2020? – Then I got the best ways anyone can get started and learn how to earn money over the internet doing what you can enjoy.
These are the exact ways I used to make real money paid into my bank account via PayPal or direct bank payments.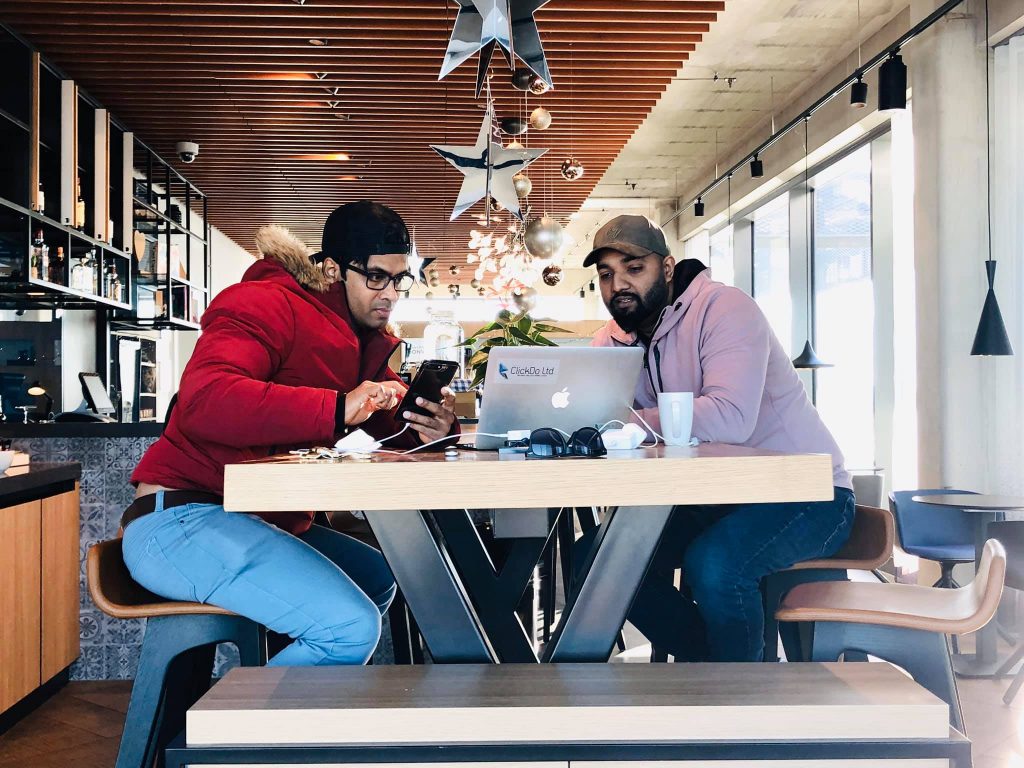 My story: How I started earning online?
I've been living the digital nomad lifestyle fulltime for over 6 years now and since I got online with my first blog back in 2013, I was hooked.
I enjoyed the ride and now I want to help you learn the strategies to earn online working from home or anywhere in the world living the location independent laptop lifestyle.
The best thing is, at the end of this guide and all the way to the end you will get recourses and tips on how to start and what to do as well identify what you can do best.
It's vital that you pick one way and work it out till you master it and start earning from it. Do not jump over one to other unless you really don't enjoy doing it.
[Tweet "This guide will help you and I'm all the way ready to help you make that first $ from the internet."]
Of course, you can earn in Indian Rupees INRs if that's what you want.
These techniques are proven to work and thousands of people in India use to earn each day/month/week/month year!
One more thing you must know is, it takes time and there are many people who make millions online from one or more of the ways I have shared below.
To start, you do not need investment as I assume you already have got a laptop and internet connection if you are reading this guide.
Take the time and read this one and then start taking notes and write down what resonates with you. Don't just start a blog or Dropshipping because some told you or they are making money. Dive deep and learn the best techniques and master the art of making money online from your home.
Let me also tell you, that not only me but also my team at SeekaHost India and some of the ClickDo staff work from home these days and rarely goes to the office.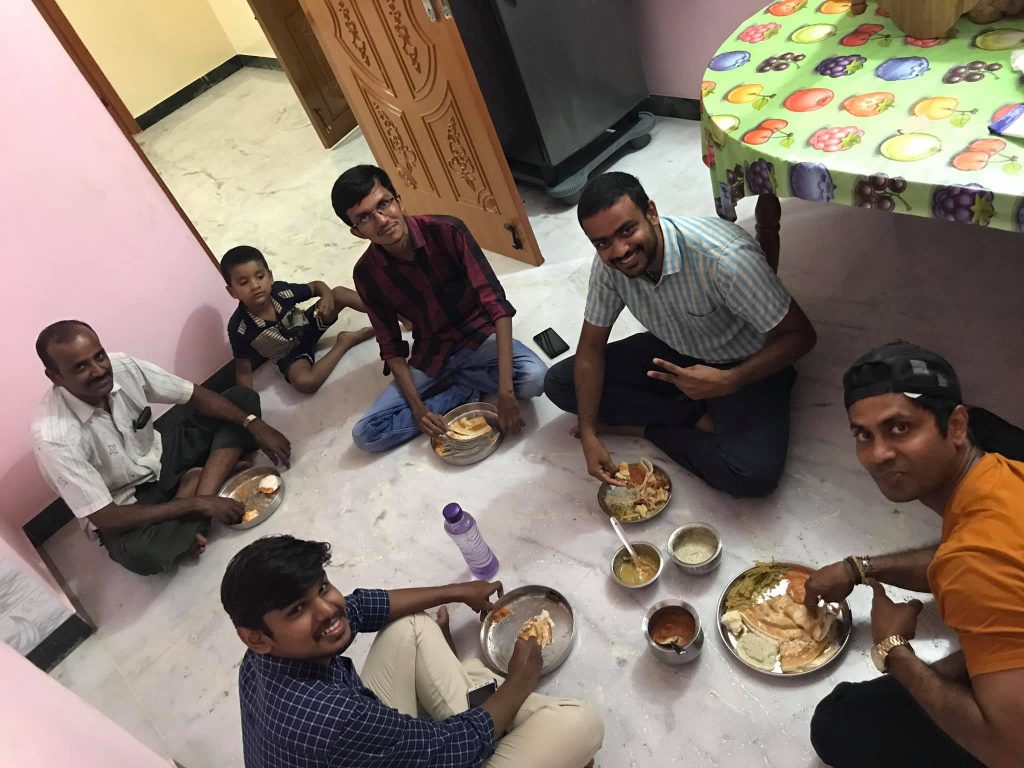 How do they do it?
[Tweet "They all have learned the skills to work online and know how to create digital assets, do online marketing and trade online."]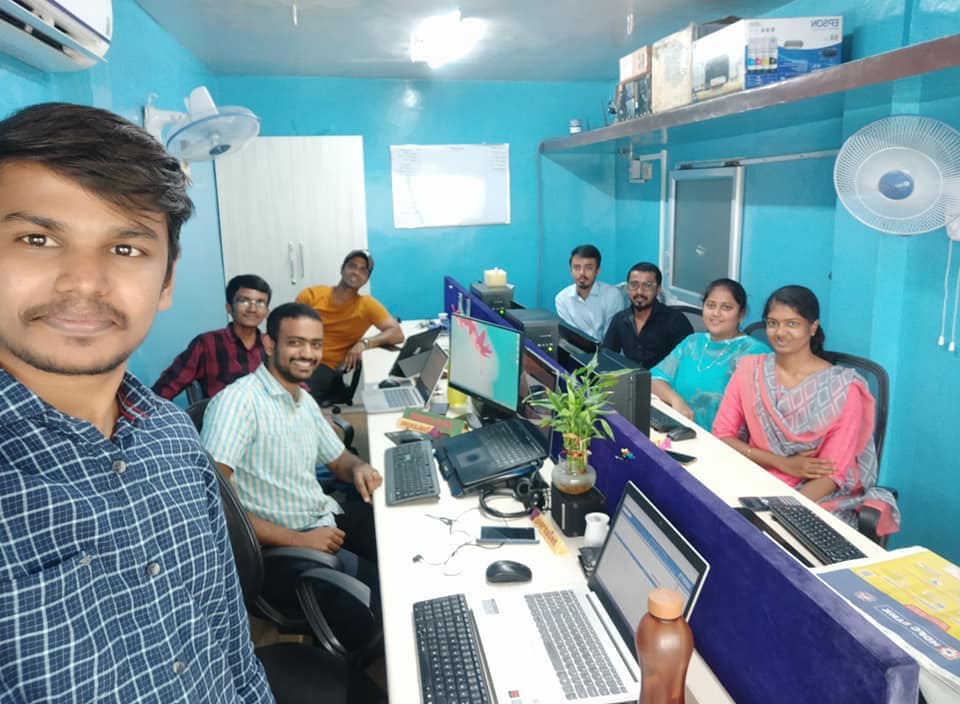 I will teach you everything about how to get started and all the way to earn with these easy to start simple ways that I used to make a living travelling the world.
I was facinated seeing people working from a Laptop and travelling the world while working from hotels. That inspired me to learn how do they do it.
I read the books 4-hour workweek and realized that I must gain some skills to work line. So, I learned SEO skills and at the same time learned how to start a blog and earn from blogging (I will explain to you how later)
I kept doing and never gave up and today from the money I made online I started SeekaHost to help millions of people in India to get online with a domain name and web hosting.
It's my goal to help 10 million people in India learn the vital skills work online earn each month.
This is possible and I want you to believe that making money from the internet is real and you just must learn the steps to do the right work and earn!
Thanks to the availability of the internet now, there are numerous hundreds of ways you can make money online without breaking the bank. Getting extra cash on the side is essential and can help to solve one or two issues. I will be discussing ten different ways you can earn money online in India easily and provide you with all the support via email and from my companies that are based in India and internationally.
I see over 6000 people according to the Ahfres search traffic data are looking to learn how to earn money online with Google and I must I started with this.
I was looking for highly demanding rising industries in the found that SEO is a big one, so I started to explore more about it.
And in this guide, I will mostly discuss how to use Google and almost all the ways are in some way related to Google when it comes to earning online.
Now let's dive deep to the proven methods.
I'm pretty sure you found this page on Google and that's because I knew how to do SEO and rank higher up on Google search engine.
As you read you will see how you can also learn the skills and the free courses will help you learn the vital skills.
So read this carefully and start taking notes and later evaluate what skills you have or what way you will enjoy doing more.
Because it's important that you pick what you can do best and capitalize on it first and then move to other ways I have explained.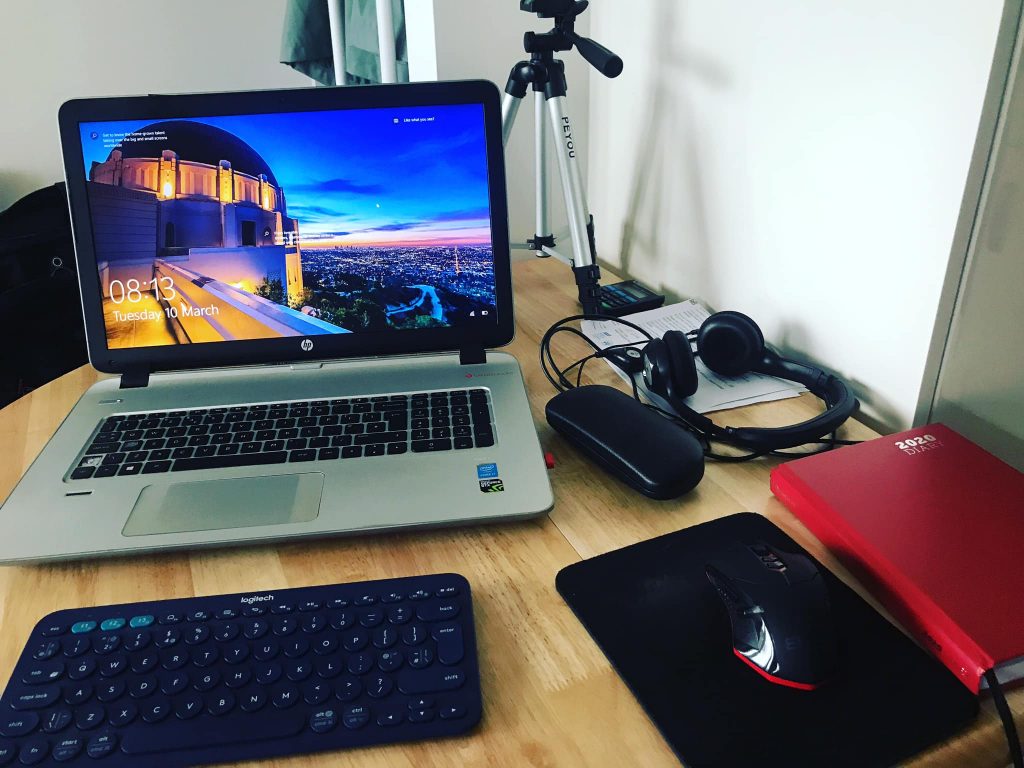 Top 17 ways to earn money online in India
1 Create a Blog & Start Blogging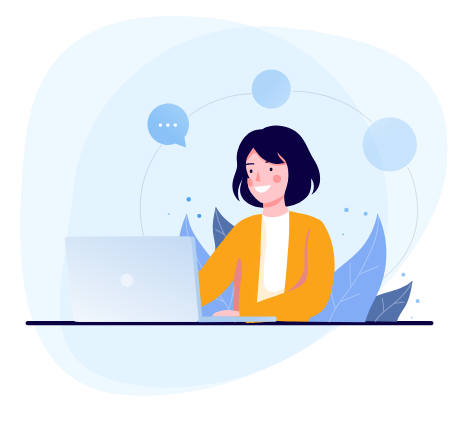 This is the first way and best way to start online in India without investment for students.
Learn it step by step so you know the most vital skills to build your own virtual property. Most try to skip this, but it will only end up you in lacking the vital online skills.
When you learn how to start a blog it will help you understand the technical skills to get online.
You can see how Dinesh have started his personal blog and he has mentioned story there. Read it so you know why he learned everything to work online and now does major work at our agency and web hosting company.
S0 the best way to start earning money online as an Indian is through blogging. You might have heard that creating a blog gives cash or it's an easy way to make money, but you are not sure how that would work.
[Tweet "There are thousands of people in India who have started a blog with the hope to earn from blogging."]
Join the free blogging course at SeekaHost University and learn how to start blogging and then get the Blogging for profit course where I teach you how to set up blogs that earn money easily.
I would discuss some ways you can make money from blogging, and the first is to use advertising tactics. You can use the pay per click ads, and they are in the form of banners you put at the side, top or middle of your page that once a reader clicks it, you get paid. There is also the cost per impression ads, and here you are paid based on the number of readers that click on the advertisement on your page.
There are ads you can use for this; the most common one is Google AdSense. With Google AdSense you don't need to even be in direct contact with the advertisers, the program brings up banners or advert related to your content, and once your readers click on it you get paid.
You can also sell private ads, and it's not only working with advertising networks. If your blog starts having traffic, advertisers may come to you directly and pay for adverts, and you can also contact those advertisers yourself to make money.
Affiliate marketing is also another way to make money through your blog. And guys like Kulwant Nagi talks about how to do it at his blogging cage.
2 Learn to find expired domains and sell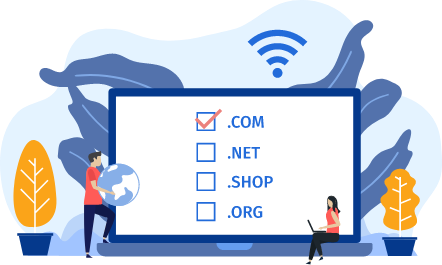 Expired domains are highly in demand and I know how this business works. Back in 2015 I met Saket Wahi and he mastered how to find expired domains. He was just 17 years old and with the expired domain hinting skills he managed to earn so much money and he even moved to United Kingdom to study in London.
Basically, the goal was to earn £100 per and that can help him save £3000 month and in 12 months it's £36,000. The best thing was made earned more that and came to study in UK.
So, see you can do the same and I've started the PBN hosting business to facilitate the expired domain hosting market as thousands of people build Private Blog networks to support their SEO or client's SEO and earn online.
Even these days Dinesh Kumar at ClickDo finds expired domains daily and sell via the Facebook group as well as provide to our customers at SeekaHost via this web page.
You can read this guide on how to find expired domains and what tools you can use to find expired domains.
Once you learned how to find the domains you can put up a page on your blog or web site and promote it via Facebook groups.
Join my Facebook group here, to see how over 7000 people trade expired domains and PBNs for SEO every day.
You can always email to me to Dinesh and ask how to start your domain business and invest in domains and sell at SeekaHost domain auctions.
3 Provide SEO Services to business owners
This is the fastest way to earn you first $100 then scale to $1000 and beyond. All our guys at ClickDo who are based in India learned the SEO skills under the guidance of Local Kumar during the time Logesh was senior SEO Consultant at ClickDo.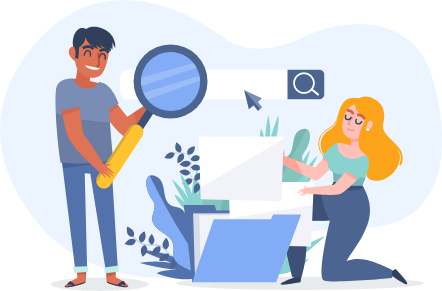 So, you can hit them up and ask how they learned but let me give you access to the SEO training course first so you can learn how to do SEO services.
And then learn local SEO consultancy by taking the Local SEO blueprint here.
There are millions of business owners in the world and most of them seek for SEO services.
One keyword they look for is "seo consultant India" and there are thousands of searches online from city wide in India.
You can search for a keyword like "seo company coimbatore" which is an easy keyword to rank.
This is a keyword Logesh has ranked his company to provide SEO for local business owners in the Coimbatore.
If you search for keyword like "seo services india" you can see people from all over the world are looking to hire for SEO from India. And that to be done online.
SEO services are highly in demand and as long as Google lasts business owners will look for SEO experts.
SEO services can be provided online and that's how to start my freelance SEO business.
You can read more about how to start SEO business here and the SEO business model at SeekaHost.
Take the courses at SeekaHost University and if you want to know more or have any questions join the SEO consultants Facebook and I will help you with it.
There is so much money you can earn by providing SEO services while working from you home in India.
4 Start working for a web hosting company remotely
This one is something anyone can learn, and I know best because most of our teams at SeekaHost started to work remotely before they started to come to the office in Coimbatore.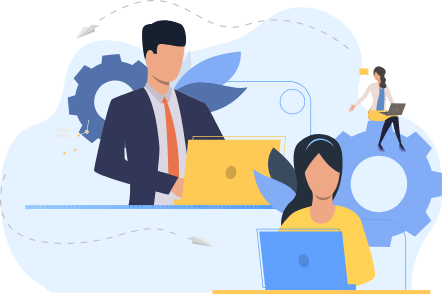 Gowdham learned everything about web hosting technologies and domain names and now managed the SeekaHost teams and works from his home mostly. And he even setup an office near his home at father grounds so he can have the staff working from there.
There are so many web hosting companies in the world and many needs supports staff and teams these days to work remotely due the COVID 19 situation in the world.
Not only web hosting companies there are many companies now hire for remote working and having the computer skills can open you the doors to join those jobs and work online.
You get paid each month via PayPal or Payoneer or even directly to the bank account.
Get in touch with Gowdham or Aslam Saah who are both experts in web technologies and works online and earn based in India.
5 Start a Podcast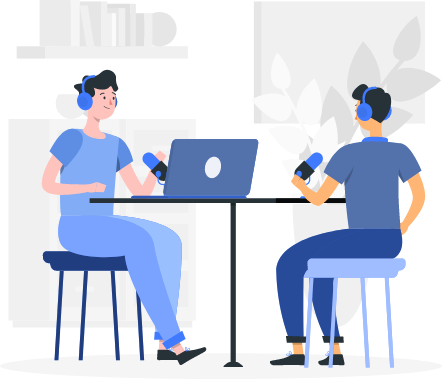 This is not easy as above unless you are the kind of person who can talk the talk and entertain people at the same time education.
If you have some expert skills this can be easier for you.
Starting a podcast and making money from a podcast is like making money from a blog. You carve out a niche, and it makes it possible to narrow out your audience.
Once you start having an audience you can then start reaching out to advertisers whose product would match your content. You can make money through sponsorships and advertisement, you can create online courses to teach something related to your content on your podcasts, and you can also ask for donations to help support your podcast.
There are thousands of people who earn by podcasting, but it takes time to build the authority. Once you are top podcaster businesses will chase you to talk about them and promote and you can charge for that.
6 Become a YouTuber
You can also make money online through YouTube if you are good with making videos and have ideas or products you want to share, then YouTube is it for you.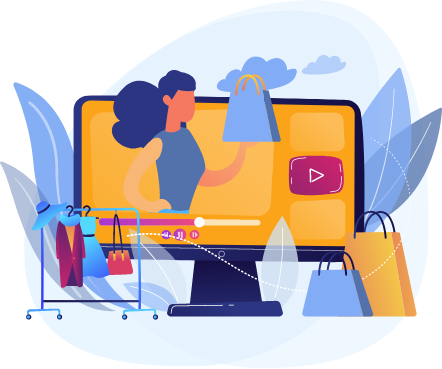 You may be wondering how you can make money from YouTube; one of the ways is to become a YouTube partner if you meet the requirements.
You need to have about 1000 subscribers to your channel and 4000 watches within the last 12 months. When you become their partner, you start making money by how many views you get on your videos.
Once you become a YouTube partner, you can connect to Google Adsense, and you will also get paid based on the number of clicks your videos also have. If you can get companies to do an advert in your videos, it will generate more income for you too.
7 Become a Graphic Designer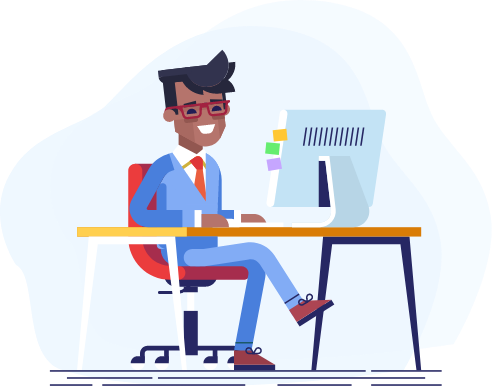 If you have a skill in graphic designing, you can make quick money from it. The first thing you need to do is to create your portfolio, and then you can get direct customers from sites like Fiverr where you get paid once you get the job done.
Best is to create a website or have graphic design services page on your blog and promote it.
If you build your blog in a manner to drive traffic you will get buyers.
Best places are UpWork, Fiverr and People Per Hour to get so many inquiries from business people who are looking for graphic designers.
We at our agency sometimes hire freelancers to keep up with our work and support us deliver to clients. So keep a look at it and become a great designer who can also do some web designs.
8 Create websites for business
This is a great way to earn from home and I did this back then when I was starting to earn online from home.
You can take some free courses to learn HTML but best to learn how to create websites on WordPress.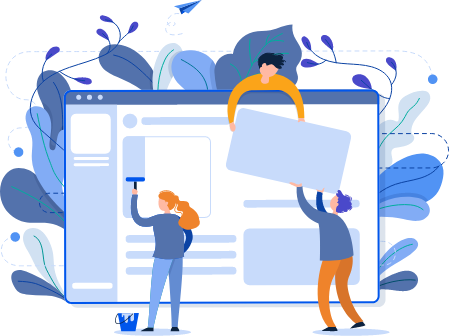 Thousands of people look for web designers and the keyword "web design india" can take you from looking to make money online to running your own web design agency one day.
Learn the skills or outsource to people.
Same places as UpWork, Fiverr and People Per Hour are good online sites to find clients. And there are many more online jobs sites that you can post your gigs to be visible to Indian audiences.
This is a good way to create a sustainable income online and if you can offer SEO services as I mentioned above, you can scale your business like I did for ClickDo and eventually automate the business to run by the teams.
Keep in mind that every business needs a website and there are over 400 million business in the world, and more are coming up each day. Also, the existing businesses need their websites updated and also many web services to keep their business running.
9 Selling Online Courses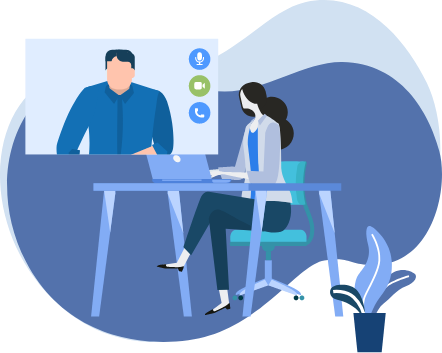 You can start making money by selling courses. You can do this through Udemy and Skillshare, Udemy allows you to upload pdf files, videos, course materials in general. Udemy takes 50 per cent of your course sale if they promote it but 3 per cent if you promote it yourself.  So best is to promote it via your website or blog. And that's why I told you to start a blog as the first step to earn online.
And if you need a channel with more reach then you can put your courses at SeekaHost University but the quality matters. We only accept digital marketing niche courses and if you are skilled in it you can do a course. But I assume if you to know digital marketing to a level to create a course you are most probably earning from the internet.
If you know the skills but looking for news ways to earn, then creating a course and selling online is a great way.
You can see guys like Sam Owens created a course that teaches people how to become a consultant and he says he has made over $20 million online. Read his website to get some ideas to become a consultant and also the readings will inspire you to start your journey as a consultant.
10 Take Online Survey
This is not my kind of work to do online but as I know there are millions of such work, I want to give you a hint.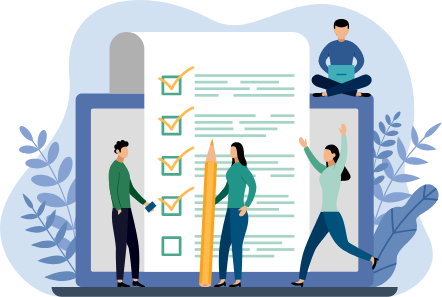 An online survey is another way to make money even though it might not necessarily make you rich you can have some extra cash with it. You can take those surveys in sites like Harris Poll Online and Opinion outpost.
You should not pay to get started and it should always be free to start online. So watch out on that as I explain ways to earn without investments. When you start making money you can invest to scale the business.
11 Freelance Writing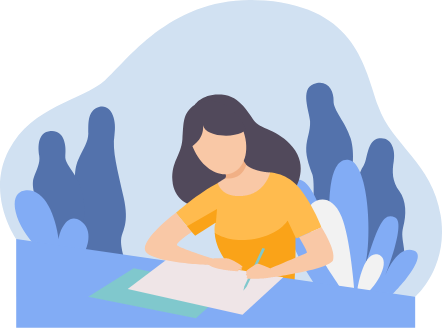 Another way to make money online is through freelance writing. Where you bid for jobs, get given the job and once you deliver you get paid. You can start with Fiverr, and there is also Upwork and Freelancer.
This is one of the best ways and a method I used back then when I was starting. I wrote for businesses who are having blogs or doing online advertising.
If you can learn how to write SEO friendly content you can first rank your blogsite and get traffic and then some might buy from you.
Or else you can use that as a case study and pitch businesses and offer content writing services.
This is such a great way to earn online India as a student if you can write in English. If you are reading this so far, I assume you can write in English.
Just take the SEO friendly content writing course at SeekaHost University and learn fundamentals to write content for websites.
12 You Can Become a Virtual Assistant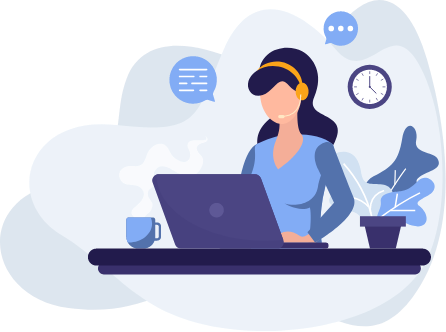 Virtual assistant means you work online as an assistant to someone. You need your phone, laptop, excellent communication skills and a flexible schedule.
You can work full time or part-time depending on what you want, a virtual assistant gets paid to work remotely.
Find such roles you can do from home so you can easily do it without wasting time on travel.
13 Transcription typing services
If you are a avid listener and can type fast you can online earn money by typing pages for people who look for transcriptionists to get their videos, audios converted to words.
I use this to get my YouTube videos transcribed into words. So, I can add that to the YouTube video descriptions, so it ranks better on the YouTube search engine.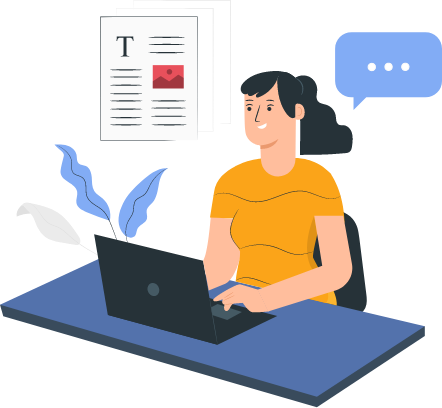 Transcription jobs from home is a great way to start your online career and there are people looking for it. If you look for Transcription jobs you can see many websites pop up and one reliable source is https://www.indeed.co.uk/ which offers many jobs for people.
You can apply for any of those jobs and get hired to do it.
Try to have your brand built as it makes it easier for you to get an online job. That's why I suggested to start a blog or build a little website and have your services placed nicely.
Try to get some reviews for your services as it will help you get hired fast. Having your web presence built is one of the best ways to earn fast online in India.
People look at reviews, past work done by you and many things before hiring someone online. So, by having those factors presented via a website is great.
You can also create a free web page on the SeekaHost Directory and get some reviews there. It's free to create and there is nothing stopping you from getting online now and offer your services to the world.
14 Sell your stuff online
To make quick money online, you can sell off items you no longer need or use. You can do that on sites like eBay, Etsy and Craigslist.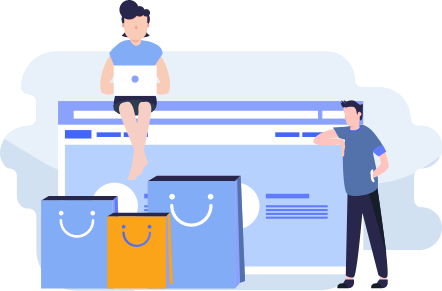 On eBay, you can get to create a free account, but that account is limited to what it can sell.
When you are planning on selling about 50 items, and above in a month, you would then need to subscribe to them. They have different kinds of subscriptions depending on your pocket and what you need.
On Etsy, just like eBay, you will need to subscribe for an amount if you plan on only selling.
And if you have a product or know how to get for cheap, Amazon is also a good place to sell online to western markets.
You can learn more about how to sell on Amazon India here.
15 Dropshipping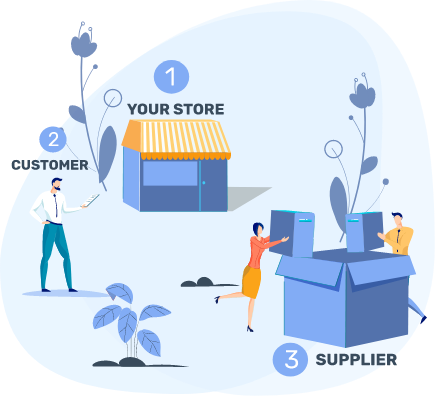 You can make extra cash online with Dropshipping business, and it costs little or no money. When dropshipping, you have to list the supplier's product on your store so that people can have an idea of what you are selling and whatnot.
When a customer buys from your online store, you would then have to order that exact thing from your supplier, and then your supplier would ship off the item directly to your customer without getting to you.
That way, your customer receives the goods he has ordered from you. Dropshipping is a cool way to make money online because you can create as many stores online as you want and list as many products as you wish to.
In conclusion, we have discussed ten different ways you can make quick money online without having to break the bank, as long as you have the internet, you can always make extra cash on the side.
Know the Top 10 Dropshipping Products to Sell for better profits
If you still not sure if Does dropshipping work in India? – you can read about the Top 4 Wholesale Dropshippers in India, so you know it works and some people are crushing it online.
16 Apps to earn money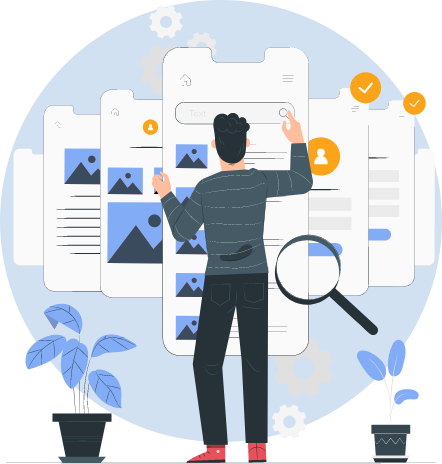 There are many apps online that claim to pay for using them or promoting them. I'm not a fan of it however as their thousand people in India looking up on Google for how to earn via apps, let me share some ideas with you.
There are a few ways to earn via apps.
One is to promote apps via your blog or website and earn as an affiliate.
And the other way is to use the app and get paid for using the application on the beta testing periods. That's a good way.
You can search on Google for "earn money online apps in India" and you will see the 25 Best Money Earning Apps in India which you can decide on what to use.
Also, naaree.com has written about the 10 best money earning apps in India that anyone can use to earn money from your phone. So, go read that to learn more details about it.
17 Play free online games to earn money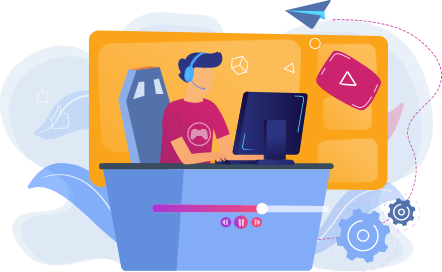 If you are into games or enjoy playing play free online games to earn money, this is a great way to earn from home sitting in front of your computer all day.
However, I will tell you again, use your time wisely, invest in reliable skills
Also, there are ways like earn without investment by clicking ads and this is for losers. Please don't waste your time doing such online jobs.

Share this Image On Your Site
Please include attribution to www.fernandoraymond.com with this graphic.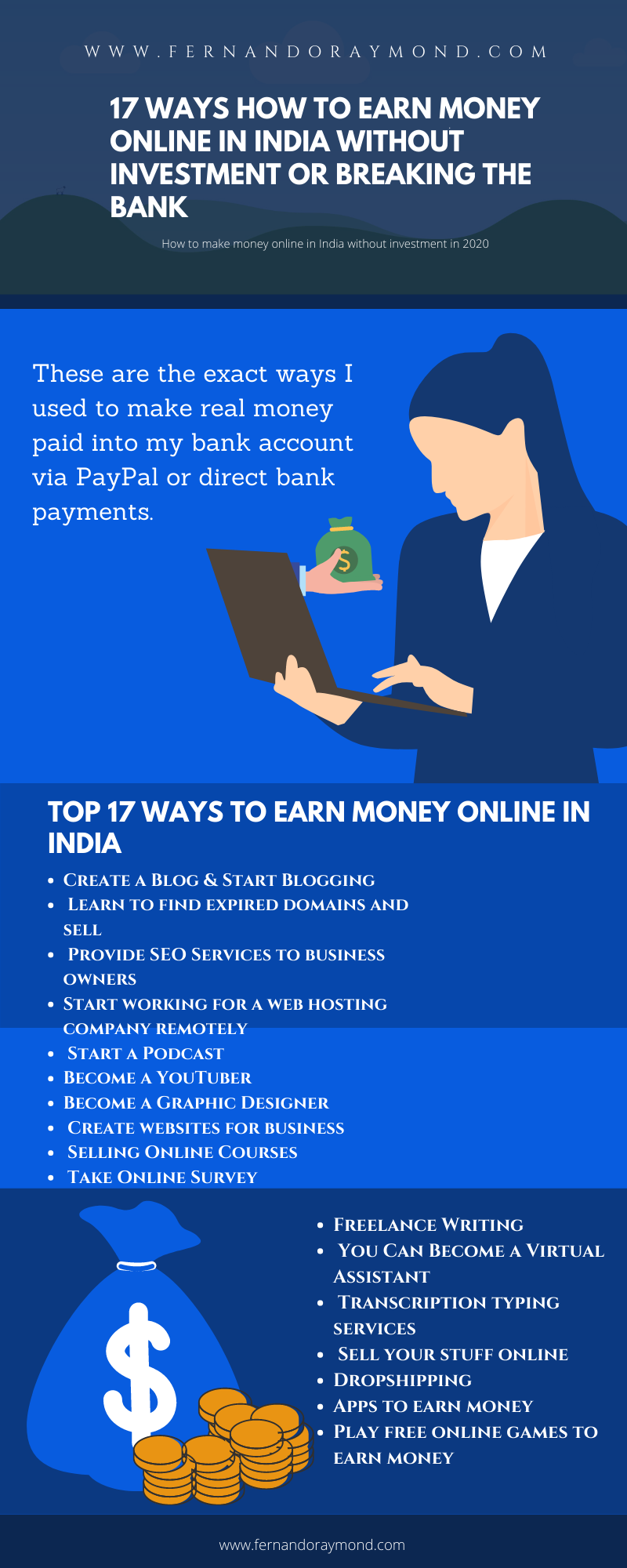 My recommendations to earn online
You should only spend your time on gaining skills and doing sustainable jobs.
Those clicking ads and things are not the right way to do it online.
If you are looking to one to earn proper money, find out what you can do best and the top 10 ways I have explained above are the best to get started first.
Start with a blog by learning how to create your own blog.
You can see on Quora there are many people promoting and discussing about the low income ways but if you are aiming to earn big money, you must learn a skill set that you can use repeatedly to earn and scale your online business.
As you can see there are so many online business ideas out there so do not get lost in what to start and how to do it.
Just get started the first way I explained and see how you get on.
You can email to me for advice and I'm available to help you via email and Skype if you completed the two courses which I have recommended.
You can join the free training at SeekaHost and once you have completed, I will also give you access to the Google AdWords course.
You can also learn more about the 67 Best Ways to Make Money from Home in 2020
And it will give you more inspiration by showing the possibilities to earn money online in India and join the online entrepreneurs club.
Join the DigitalTribe to connect with the community and become super-rich!
---
I started to get many people saying thing like I do not have money to start even a blog. And that's why I did recommend some skills that you can gain and work to earn.
So I have done some research and complied ways you can get funds to start or even to give a boost if you are thinking big.
I have recommended the free and leas investment ways but at worst you can get a loan from bank.
Learn How To Get A Loan To Start A Business In India?
[Tweet "Hope this guide helps enter the digital economy and I will be adding more videos covering topic soon!"]
Read: How to start online business from home in India
And know the Top 10 Banks In India To Get A Loan so nothing can stop you from starting online.
I've helped thousands of people to get online and make a living and I want everything possible to help you.
Resources your need to know:
To do online well you need to have a good internet connection and these Top 5 Internet plans in India may be helpful. And these are the top 5 Best Internet Service Providers In India to check out.
I have done the research and asked many people and the above recommendations are trustable.
These are the Top 10 best cities in India for Digital Nomads
I will be updating this guide weekly and add more tips and things you must know.
You can email me ask anything you want to know and support to start.
Connect with me on Facebook here.

Frequently Asked Questions (FAQ) 
How can I make real money online?
There are many ways to earn and best is to acquire digital skills that can lead to sustainable ways to earn doing something that's also fun for you. Because if you start something that you do not enjoy you will eventually drop it. So pick your niche and start with the right skills set. read these 17 ways you can get started online fast.
To achieve the internet money-making goal, you must believe it's possible and work for it. Learn the skills and do it.
How can I earn as a beginner?
For beginners, the best is to start a blog as it gives the fundamental understand and the skills to create a blog which is one of the most primal things to earn on the internet. our guide is focused on showing anyone how to start a blog step by step and monetize it with various methods.
What is the fastest way to earn?
Offering online marketing services to business owners is the fastest way to get paid. And you can learn online marketing skills at the weekend by completing all the digital marketing courses at SeekaHost University.
Start with the blogging course and then take the free SEO training course and complete it and let me know and I will give you access to the other courses to complete.
Once you complete the courses you can have a Skype call with me ask any questions and I will personally help you if you have completed all the 7 courses.
I have done it personally to earn online while living as a digital nomad and you can do it as well.
Become a consultant and get paid online to offer online marketing services to business owners. There are over 28 million local business owners in India with an online presence and they all need help to succeed online. 
How can I earn while at home in India?
To earn working from home over the internet, you can start by learning skills like blogging, SEO consultant, PPC Google AdWords, content writing services, online tutoring, graphic design and web designing. these are just a few ways to get started and offer from home.
Many people still think that earning from home isn't doable and like their parents did they have to go to work. Gone are the day, you have to step out of the house to make a living. You can basically connect to the internet and start printing money.
So many people from Indian have shown that building hugely successful from companies from home is possible with just computer and internet connection. If you read about the top Indian bloggers you can see how all of them still work from home or location independently while travelling like a digital nomad. Learn how to become a digital noman with this guide.
I have written many guides on this on my blogs and recently I published how to earn money at home in India. Read it and learn everyt8inhg I have mentioned about creating wealth from your home and living the freedom I would say.
I love waking up in the morning and drinking my black coffee slowly while enjoying the sun. And this is all become the freedom I've created to work from home and earn from the internet opportunities. 
How to earn good money from Google?
The best ways to offer SEO services for business owners and with Google AdWords consultancy. Learning how to do SEO and Google AdWords is vital to earn from Google via your own websites or provide to others and get paid to do so. Google AdSense used to be a good method but for that, you need blogs with tons of traffic.
How to make money in India for Students?
As a student in India, you can do many online jobs to earn, however investing in acquiring digital skills can lead towards a sustainable career even after you complete college or university.
Earlier on this guide, you saw how guys like Dinesh, Aslam and Gowdham has done it.
Logesh's story show you how he joined ClickDo digital agency while he was at college and later joined full time and worked all the way till he left with his own company and creating opportunities.
Students can start with a blog and quickly acquire skills like SEO, online marketing, SEO content writing which are best ways to offer via the internet and get paid via PayPal in India.
Starting while at college or university is a great way to test the earning potential and support your education. Students can join SeekaHost University and learn for free the most important digital marketing skills.
I have done the most vital digital marketing courses for anyone who wish to learn digital skills and create a lucrative online career.
Your goal as a student should be to learn a skill set you can work from home and get paid to you via TransferWise directly to your bank account.
Read our latest guide at the SeekaHost University where Manuela shows how to earn money in India and student.
How to earn money from home for ladies?
So I put this question up because there are many people who look on Google for this search phrase and I assume ladies want to know how they can earn from the internet like the guys.
There are many ladies who are crushing it online as top bloggers in India. You can read about them on the top Indian blogger guide at SeekaHost.
Do ladies, working as a freelancer is the best. First, acquire the digital skills to work online and offer them via the internet.
Anyone can join the SeekaHost University and learn how to online marketing and then start with a blog and via your blog offer content writing services which are highly in demand by the western business owners. And then you can gain more and more new skills and scale your online earning potential.