Best SEO Hosting Review: Unique IP Class Multiple Location Litespeed Server Host with SSD Storage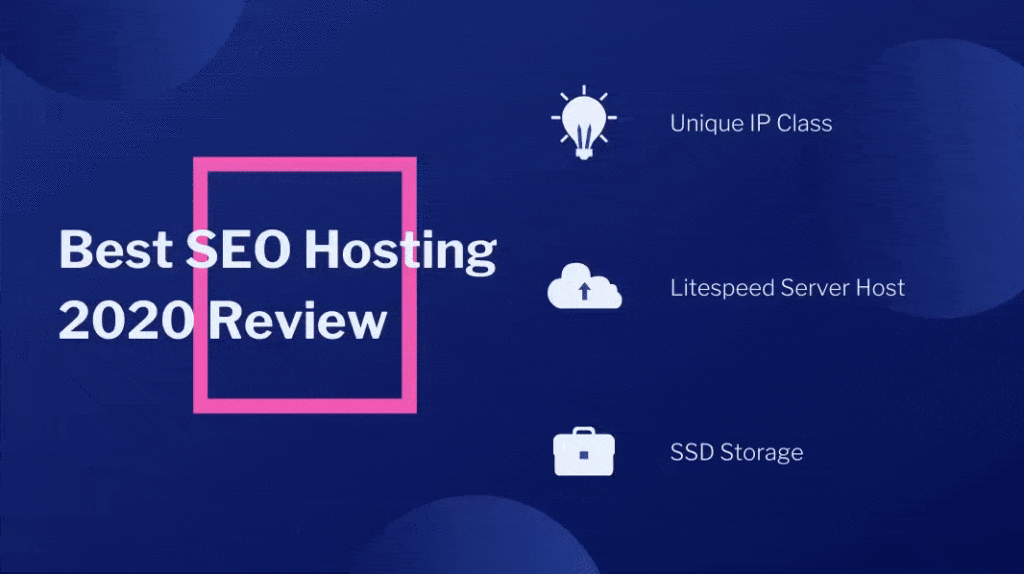 When it comes to the best SEO hosting services there are many companies that provide multiple IP locations and A, B and C Class hosting. And the thing is that most of the SEO hosting reviews are written by affiliates promoting this host to get an affiliate commission.
When I read most of SEO hosting reviews online I can clearly see people are simply writing about normal shared hosting services companies and their packages lists.
They have not even gone into detail about the importance of using unique IPs, multiple locations, and class types. They just listed a bunch of web hosting services companies' URLs to get the clicks and possibly get another affiliate commission.
Why SeekaHost is the Best SEO Hosting company?
There is no clarification and education about SEO hosting out there that serves the community better and SeekaHost provides this.
Several factors play a role in a website performing well on search engines with regards to its web hosting. With currently over a staggering 1.94 billion websites live online, higher ranks on search engines are getting harder to achieve and website owners need to be on top of their SEO strategies to beat the growing competition.
You should be aware that search engine results pages (SERPs) are impacted by your website hosting. Such factors include:
Page load times (the speed at which your pages load impacts the SERP ranking of your website)
Server location proximity (for best SEO results it should be located near the physical location of your desired website audience)
Website uptime (any downtime, no matter how short, can drastically reduce your search engine ranking (SERP))
Responsive host customer support (issues with the website need to be resolved ASAP when it comes to maintaining a high rank on search engines)
SEO tools & plugins (effective SEO tools can enhance your search engine presence & education about how to use them to get the best results)
Website transfers (the downtime customers often experience when transferring their website over to a new host can negatively impact their SEO efforts)
SSL certificates (A Socket Secure Layer (SSL) certificate is required for search engines to rank your website)
Regular backups (a website being hacked can lead to downtime and it losing its SERP ranking)
At SeekaHost we have built a trusted brand and are on a mission towards becoming the most outstanding and most customer-friendly, reachable web hosting company because of all the factors mentioned above and more.
As a top SEO consultant myself, I understand and appreciate the importance of a web host delivering all the above points to any website owner. I have owned and still own hundreds of websites and have built the SeekaHost web hosting company because I felt no other web hosting provider could deliver what I was looking for to provide the best SEO services possible to my clients.
Let me tell you about my story and why this is my motivation.
How the best SEO host was started?
I have been doing SEO since 2014 professionally and built one of the best SEO agencies in London, UK. We have served over 1000 clients with SEO services and link building activities and we are still in the local business SEO services business. You can check it all at www.clickdo.co.uk and me and the team are visible and reachable.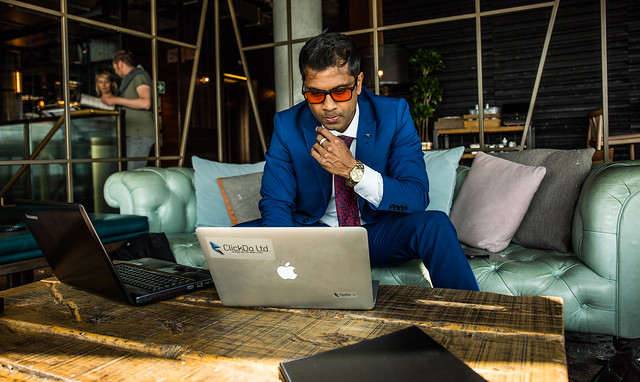 I have built PBN's since 2014 and used everything on the web to build PBNs and test what works and how hosting should be designed to help the blogs' performance.
When it comes to SEO hosting many people write negative posts like "SEO hosting is pointless", trying to sell PBN hosting and they even do not know what the difference between SEO hosting vs PBN hosting is.
There are tons of people just creating list posts that pop up on the search engines for keywords like "seo hosting", "best seo hosting" and "seo hosting reviews".
You can read them and most probably you already read some or all of them. And you are here to know the real deal and what is special about this review.
Why SeekaHost SEO Hosting?
Yes, I am writing this review and I am backing up my claims about SeekaHost as the best SEO hosting company in the world.
The main reason is that there is a great team of experts behind this business and we only succeed by helping you get exactly what you want! Which is the best SEO hosting services you need to host your blogs and money sites.
Recently the LiteSpeed Server and SSD Storage were introduced for the shared, VPS and Dedicated SEO plans by SeekaHost.
In the below video you will get a clear explanation and deep review about what is included in the SeekaHost SEO hosting packages.
Watch the video before you read more about why we are the best and how me and the expert web hosting services team provide 24/7 support with everything you need to host private blog networks for PBN SEO, WordPress money sites that interlink with each that are owned by the same person/company and also resell SEO hosting to freelance SEO consultants and agencies.
Types of SEO Hosting packages
SeekaHost provides shared SEO hosting which starts at $25.00/month and you get all the listed things below:
5 Domains
5 Unique IPs
50GB SSD Storage
100GB Data Transfer
5 Email Accounts
Free SSL Certificates
Individual Accounts
One-Click Installer
And the following packages go from 10 IPs and up to 80 IPs on the ultra package which is $360/month.
You can check it all on this page here.
Then there is the VPS SEO hosting and the starter plan is $65/month and includes the below:
5 Domains
5 Dedicated IPs
100GB Disk Space
2GB Ram
1000GB Data Transfer
Unlimited Email Accounts
1 Free Domain on Quarterly
And currently, you can get up to 15 Domains for $110/month.
For more domains ask us via the client panel. Our team will respond as quickly as possible.
The Dedicated SEO Hosting Plans are the best option for top SEO professionals because they are designed by experts and the top team. Most of our clients are from the US and some are European and Indian SEO companies.
There are currently 3 packages available that we offer at SeekaHost and they start at $159.99/month for the below-mentioned specs:
Intel Xeon E3-1230v6 – 4 c / 8 t – 3.5 GHz / 3.9 GHz
CentOs 07
2TB HDD SATA/450GB SSD
32GB RAM 20 Dedicated IP
Unlimited Bandwidth
Free cPanel/WHM
Now you know what is in our packages and for any questions or for personal advice on which package to choose you can talk to the customer team at SeekaHost.
And if you need to talk to me, email me via fernando@seekahost(dot)com and we can arrange a call or send out a support email to you.
As a web host, we take every step to be a company that represents who stands behind it at a time when most web hosts are faceless.
When it comes to SEO hosting, we provide the required SEO tools, support with building top-notch blogs, PBN monetisation tips and security support as well.
SeekaHost wants to be more than just a host. It is a growing brand that is on its way to get 100 million people online.
So, we take pride in offering the best web hosting services in the world and the SeekaHost App is on beta testing and will soon be available for all SeekaHosters around the globe.