SEO Hosting Advantages With Different Class Multiple IP Hosting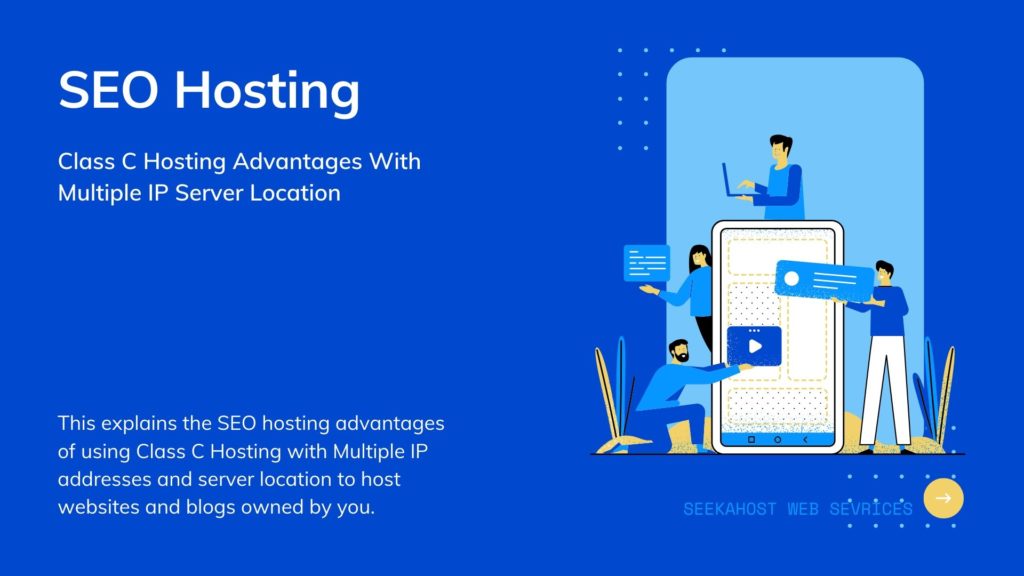 When it comes to different class multiple IP hosting, there are many companies that state to provides SEO hosting and a ton of reviews by affiliates who have written about shared hosting instead of proper Class C Hosting for SEO purposes.
Recently I wrote about what PBN, SEO and Class Hosting. You can read them below. 
In this guide, I will explain more about the core of multiple IP hosting and how it works effectively with Class C hosting which is also on multiple location servers.
First, let's look at why people need this hosting in the first place.
PBN SEO Advantages
What is PBN SEO?
As you know search engine optimization involves backlinks and Google picks on sites that have/get backlinks from websites/blogs from across the web.
Read PBN SEO: Learn how to build Private Blog Networks for SEO
For this creating SEO campaigns that help you create multiple websites is vital
The website/blog should act as owned by unique owners and for that domain and the website hosted IPs should be unique.
For this using the Class C IPs, and DN is the best way to get around.
The reason? With all the testing and industry data that shows that that search engines award a higher ranking to a site that has links pointing on it from niche related sites located on unique Class-C IPs.
So, owning multiple IPs for several sites lets website owners create links between their own sites without the search engines finding out. If you do this right there is no way they can find it and of course, reward your site. This should be done with a good plan to support the web and not dilute the web with horrible websites or blogs.
The best way to get multiple locations unique Class-C IPs is to reach out to a host (SeekaHost) that provides multiple IP unique Class hosting.
You need hosting packages that offer multiple C-Class IP addresses for each domain name you wish to get hosted.
Ideally branded nameservers on separate Class C IP addresses is helpful and safer than ever. This option allows website/blog owners to host more than one site with the on the same server without search engine bots recognizing that the same person or company owns all the websites.
Read the review I wrote about the Unique IP Class Multiple Location Litespeed Server Hosting
Watch the below video to understand about SEO Hosting Multiple IP Class C | Litespeed Server | SSD storage By SeekaHost™