Data Center in India: 2020 plans to build the best data centres for Indian web hosting industry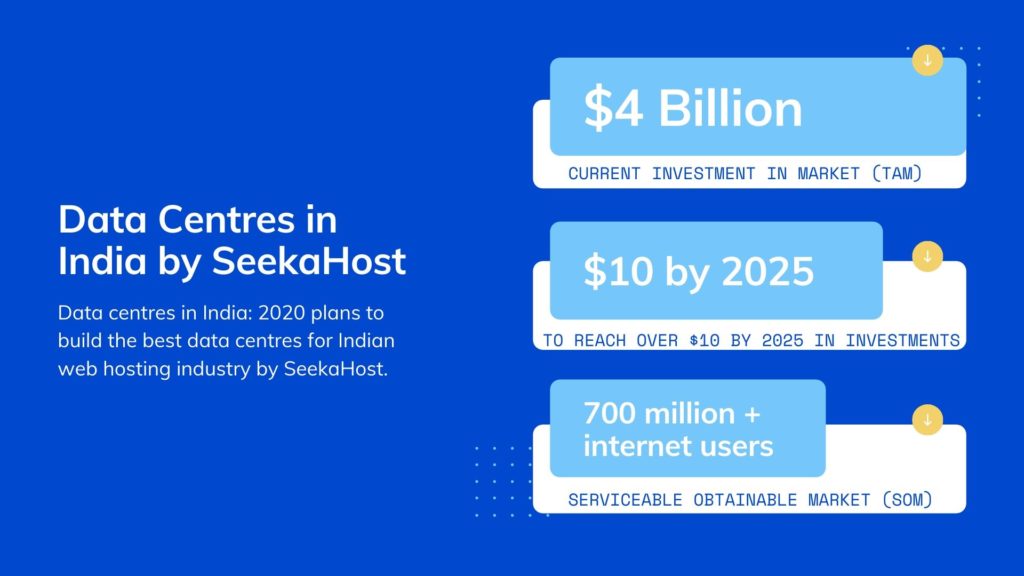 Starting a data center in India was always in my mind when I started SeekaHost. I saw the high demand and offering Indian server hosting is the best option for Indian startups to host their websites and bloggers who need to drive traffic from google.in while giving the best loadings speeds.
It's said that Data centers in India may prove to be the next big opportunity in India. You can read this article for more details.
The Indian datacenter map shows the diversified locations where the colocation providers are based and who are the current provides.
Since becoming London's top dedicated server hosting provider, I knew India has a demand and I was discussing with Gowdham about starting our own data center in India.
Currently SeekaHost.in offers Indian server hosting and we are working on the plans for scaling our Coimbatore office with the data center to host 1 million websites for local businesses owners and bloggers.
The demand for data center companies in India
Starting a data center is no easy task and first, we tested the data centre technology in London and then in the Liverpool office. Kasun leads the technology side of things while working virtually with our team of experts from SeekaHost Sri Lanka.
We are on the process of scaling our own servers and investing a lot of money these days in buying the resources.
We are expert to have them fully operational data centers in multiple locations in Indian by 2022 and provide the best web hosting services at the most affordable cost for Indian startups and blogging community.
One of the main reasons for starting the SeekaHost.in the website is to provide the best hosting solutions for the market with over 750 million internet users in 2020. All my work these days are geared toward educating people to get online with the education they need to work online from home and in India.
The future growth potential looks positive and after the current situation in 2020, I will be moving to India to promote our web hosting services across the country with free online education via our eLearning platform SeekaHost University.
For all the questions about web hosting solutions and investing in SeekaHost data centres, contact us via the website – www.seekahost.in
The news shows that Indian Govt's nudge may help India become a global data center and below words justifies it.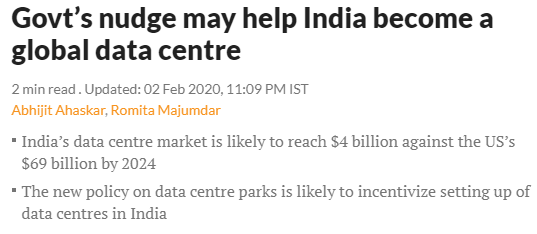 Read more here.
NTT Ltd recently announced $7 billion worth of investments across four key data centre markets globally, one of which is India.

You can see that google data center in India and also the Facebook data center in India searched on Google for information.