The 12 Best Types of Web Hosting Services In India: The Ultimate Guide To Website Hosting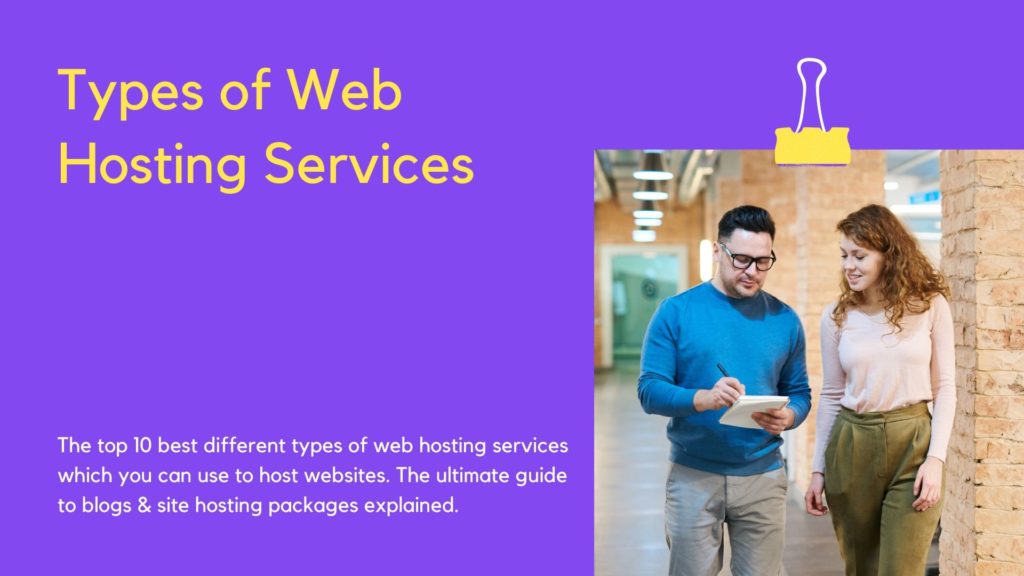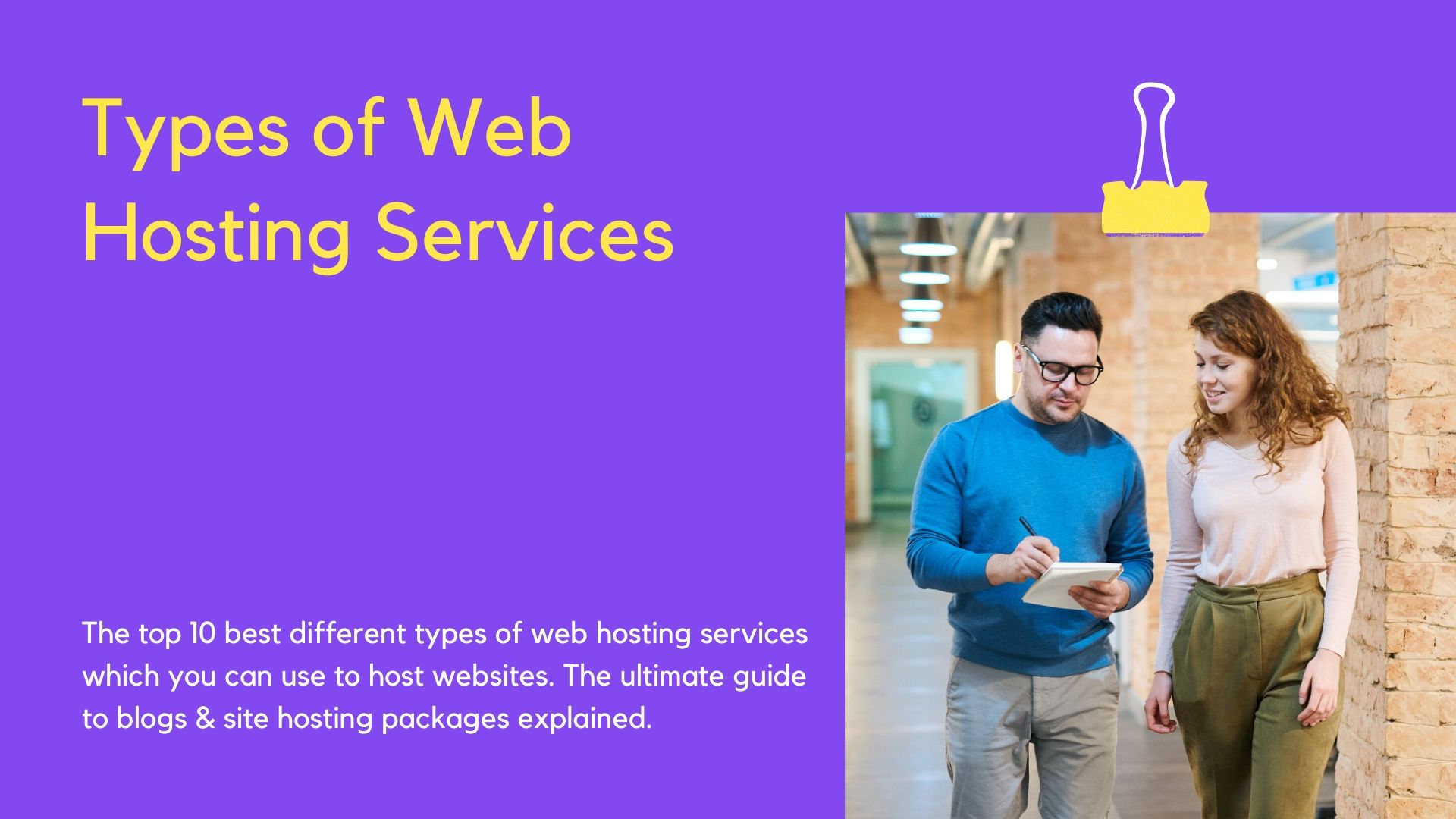 If if you are looking for how many different types of web hosting services are provided in India, you could even get lost online. Because there are tons of guides and most of them are affiliates who try to promote hosting companies from US, UK, Canada or Australia. And if you want to learn about website hosting and what are the best types, this ultimate guide will reveal everything you need to know before buying.
I am in the website hosting business and been experimenting every about hosting a website in the most advance dedicated servers at SeekaHost.
And working toward getting 100 million people online comes with challenges and one of the most important aspects is providing best web hosting.
Websites get hosted on the internet, using different ways of hosting. Read our detailed guidelines to figure out what type of web hosting works best for you.
You may just be thinking of launching your first website. Or you may be a veteran businessperson planning to launch your fifth website. Either way, you need to understand what type of web hosting will suit your specific needs best.
Our well-researched article with a thorough analysis of the comparative advantages of each type of web hosting is the ultimate guide you need to make the right decision.
The Web-Connected World of Internet
The internet and the web together have changed the way we do most things. From the way, we plan our vacations for the way we do business. From the way we access information to the way, we connect with each other.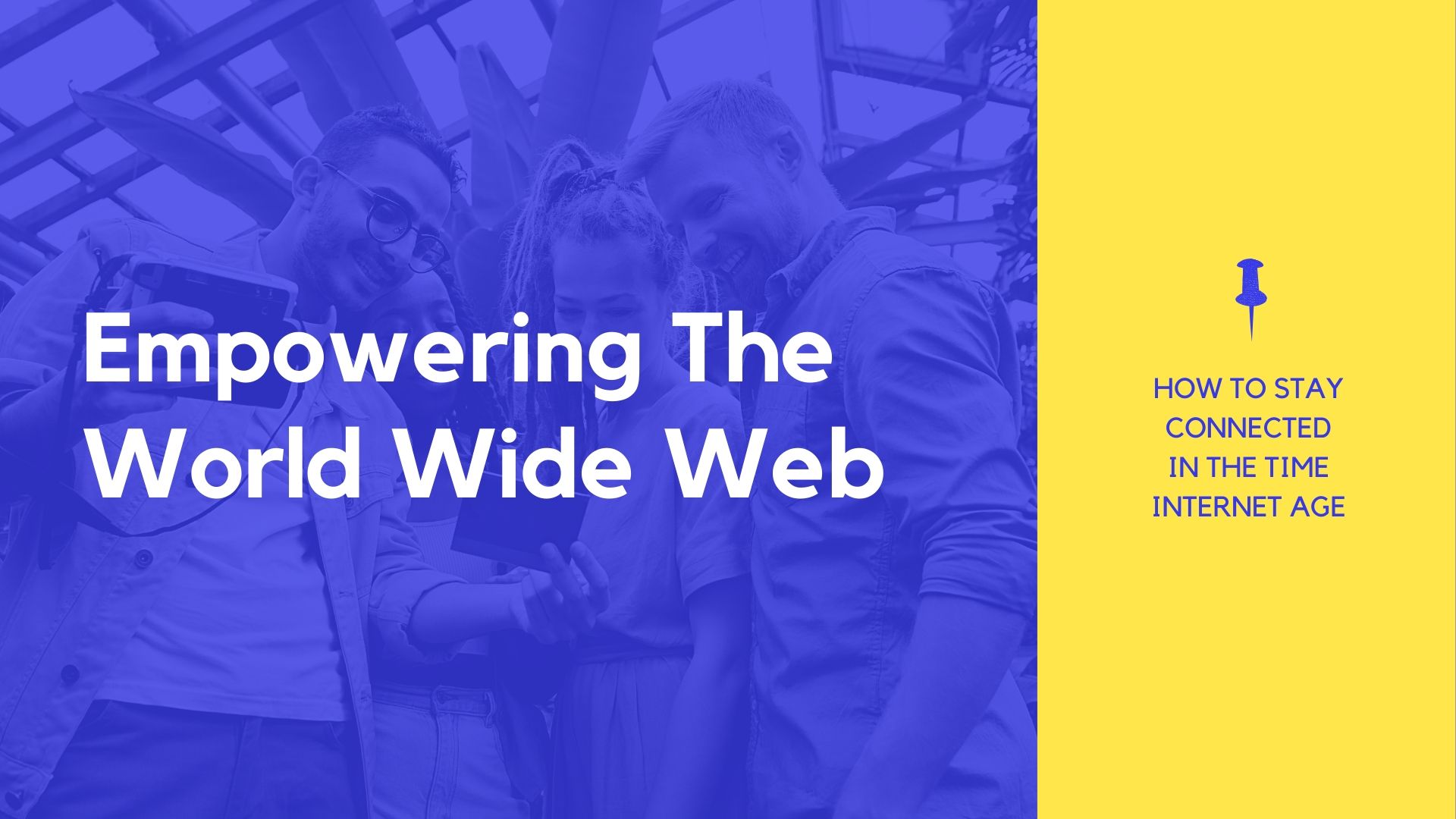 At the global level, internet use has grown 1267% between 2000 and the end of 2019.
At the end of 2018, more than 1.7 billion websites existed on the internet.
Websites by definition exist on the internet. Web hosting service providers provide space on the web with data centre connectivity. Individuals and organizations access that service to launch their web pages or websites.
There are differences, however, in the way each website gets hosted.
Factors Influencing the Choice of Web Hosting Types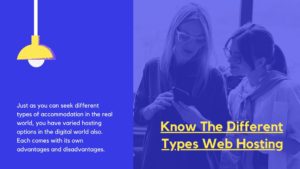 Web hosts are property brokers in the digital world. They own server space that they can lend or sell to you so that you can launch your web page or website.
Just as you can seek different types of accommodation in the real world, you have varied hosting options in the digital world also. Each comes with its own advantages and disadvantages.
Which type of hosting will suit you best depends on five basic principles:
1. How Much Storage Space You Need
The server stores all your website data. Depending on the purpose of your website, you need to decide on your storage space. Your access to storage space will vary across different types of web hosting.
2. The Kind of Bandwidth You Need
Bandwidth is the speed at which your website will allow data to be transferred. It is also the amount of data the server will allow you and your visitors to upload and download within a specific time period. Typically, a month.
You need to take a call depending on the purpose of your website and your estimated traffic.
3. Server Uptime Guarantee
As a regular internet user, you may have experienced challenges in accessing a particular website. The error message could be: "The server is not responding" or "The server is experiencing difficulties."
That is very often linked to the server downtime. That is the time a server needs for its own maintenance. Minimal downtime is critical to prevent your visitors from getting frustrated.
4. Customer Service
Robust customer service from your web hosts is vital to ensure the smooth functioning of your website. Whatever hosting type you choose, this feature should be equally accessible across hosting types.
5. Your Budget
Different types of hosting are accessible at varying costs. How much you would like to spend on your web hosting is an important deciding factor, therefore.
Different Types of Web Hosting
With that, we analyze the 12 best types of web hosting to choose from, keeping in mind the above factors.
1. Private Blog Network Hosting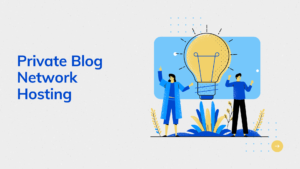 Many know it as PBN hosting and this is one of the most demanding hosting services in the world. I got into the web hosting services business after finding out about the type of hosting which I needed to operate my SEO business.
I've written a detailed article about what is PBN Hosting and it gives a give you in-depth knowledge about why someone needs it and how to use Class C Hosting to effectively host private blog networks that support in building multiple blogs that can support SEO work.
2. SEO Hosting Services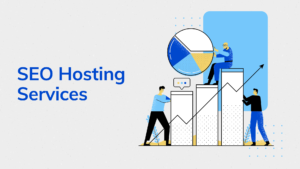 This goes in relation to above what I mentioned but has its own advantages when it comes to high performance and scaling options. Many large SEO companies and consultant who build websites and blogs for SEO services use SEO hosting.
You can read what is SEO Hosting to learn more and also check the SeekaHost multiple IP SEO Hosting page here to see the highest-selling packages.
3. Cloud-Based Web Hosting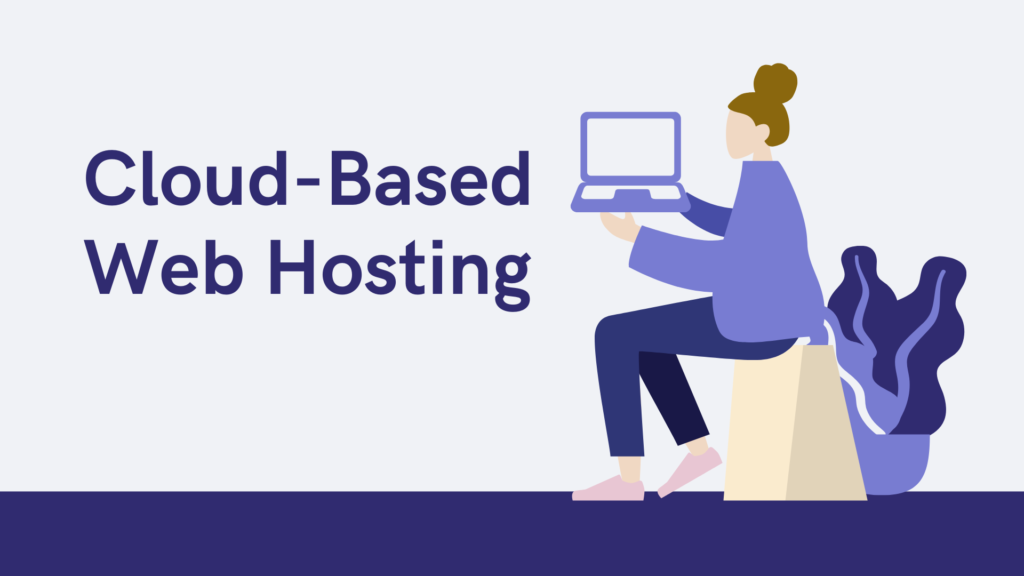 We start with this because of its rising popularity. The market value of global cloud infrastructure was USD151,000 million in 2019. With a CAGR of 12.4%, its projected market value in 2025 stands at USD384,000 million.
Cloud hosting combines an incredibly high number of servers into one huge virtual server that everyone can use.
The immediacy and No Limit to Resources Available
One of the major advantages of cloud-based hosting is its immediacy. You can access the resources and services in real-time.
The resources available are virtually unlimited. All the cloud-based hosting model needs to do is to add another physical server if resources seem to be running out.
Pay As Per Your Use
One of the major advantages of cloud hosting is the pricing model. You generally pay only for what you use. This is advantageous not just for small websites with little traffic, but also for large websites with heavy traffic.
No website attracts the same amount of traffic all the time. You don't need to pay for what you do not use at a period of comparative leanness for your website.
Super Easy Scalability
Conversely, cloud hosting offers easy scalability options as and when necessary. If you are just starting, you can begin small and keep scaling up as your traffic grows.
In addition to the affordability, it also means that your server will be able to handle it in case traffic gets unusually high at any point in time.
Protection from DDoS Attacks
These do not constitute a security threat, but the sheer volume of requests causes single servers to crash. The server downtime harms the performance of your website.
There are so many servers on the grid in cloud hosting that a DDoS attack has zero effect.
4. Shared Web Hosting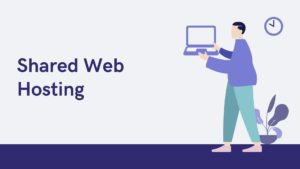 This is the least expensive model of web hosting currently available. A single server hosts several websites. Available resources such as the CPU speed, the hard drive space, RAM, etc. get shared among all the websites on that server.
That keeps the price tag low, but resources also remain limited. However, most shared web hosting options come with several package prices and you can upgrade as per need. It is a good choice for beginners.
Slow loading speed and limited customization options are two of the major cons of shared web hosting. Speed will decrease further as traffic increases on your website.
You need to remain vigilant, therefore. Fast upgrading as traffic starts to increase would be important.
One aspect you cannot have any control over, however, is the performance of the other websites with which you share server space. You will not even know them. However, a sudden traffic hike in any one of them can slow down your website.
5. Dedicated Web Hosting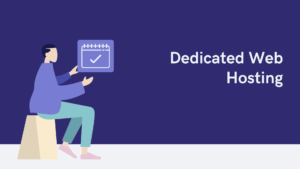 Dedicated server hosting is the next best thing to cloud hosting. It is an expensive option, however.
In this model, you own the entire server. Only your websites exist on that server. All the resources available are for you only. The loading speed is considerably higher, naturally.
This model saves your website from any adverse effect due to the performance of other websites that you share server space with. It also allows you considerable customization options. You can increase the RAM amount, or choose an operating system of your liking.
Other than the expense aspect, this type of hosting also needs some technical expertise. It is a good choice for experienced business persons hosting multiple websites with heavy traffic. Provided a considerable degree of technical skills are available.
6. Virtual Private Server (VPS) Hosting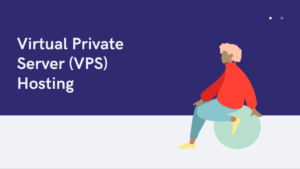 Beginners typically start with shared web hosting and move towards this model. This is in-between the shared and dedicated web hosting models.
You still share server space with other websites. However, a virtual machine software allocates you singular access to that virtual space. The resources allocated to you remain yours only.
VPS hosting gives you greater control over your server environment. You can install additional software, for example.
This model is costlier than the shared server model but less expensive than a dedicated server. It is ideal for websites with a moderate level of traffic.
Like the dedicated server model, however, it needs some degree of technical skills.
7. Reseller Web Hosting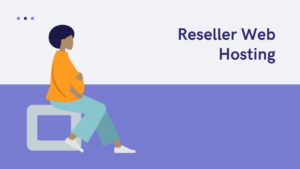 In this model, you do not only buy server space, you sell that also. This is also a shared hosting model, but it gives you greater control over your server behavior.
In this model, you put your money into buying several shared hosting accounts. You then resell them to your own customers at a profit.
Web hosting companies offering this service usually follow a white-label approach. That means, your customers won't need to know that you are reselling. They will think of you as an established web hosting service provider yourself.
The user reviews of this model reflect it to be a good model to adopt if you have the technical capacity to offer customer support to your clients.
The other con is that you need to have at least 10 clients ready to buy hosting services from you. It's not value for money for you otherwise.
Click here for more on this model.
8. Colocation Web Hosting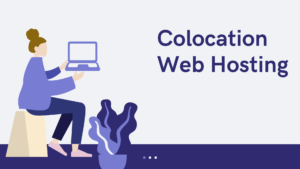 In this model, you buy your own physical server, which remains located in a data centre. You pay rent for space your server uses there.
You have full control over your server, with access to 24×7 expert support and easy scalability options. The hosting company is in charge of providing the internet uplink, electricity, physical security, and cooling.
You are in charge of everything else. Backup data, hardware failure, and hardware replacement are your responsibilities.
9. Cluster Web Hosting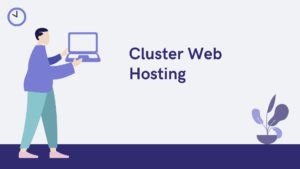 This is similar to cloud-based hosting but considerably narrower in scope. This model is about several servers from a specific geographical area performing together as a mega server.
Small businesses with varying business areas sometimes prefer this model.
10. Self Service Web Hosting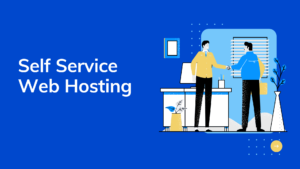 If you have the technical skills to host your own website, along with the investment capacity to organize everything from space to power, cooling to security, and so on – there is no reason why you should not go for it.
Even then, you might like to add to your know-how on SEO hosting, and/or PNB hosting.
11. Managed WordPress Hosting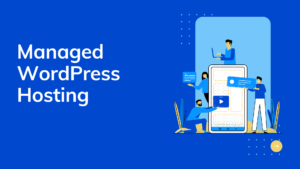 Managed WordPress Hosting is part of the paid plans that WordPress offers. If you are sure of staying restricted to only what WordPress has to offer, you can check out this option. There are several features that your website will benefit from.
The high popularity of WordPress also means that the hosting company has to have an efficient customer service system in place.
12. Free Web Hosting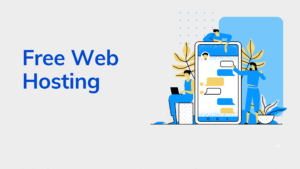 If you are thinking of launching a web page or a website more as a hobby, than as a business need, there are several free web hosting options that you can choose from.
You can always start with a free or cheap WordPress hosting plan, and upgrade if your needs change.
We guess you expect your traffic to grow with time, so do not compromise on your website's web hosting. Ask how which hosting plan will work best for you and find something that gives you maximum value.
So now you know what are the best types of web hosting services in the market to buy and host your website.
Seek out to SeekaHost India website to get any question about the types of web hosting services in India.