Dialog 4G Unlimited Data for YouTube Video Blaster In Sri Lanka (Great Opportunity For Learners)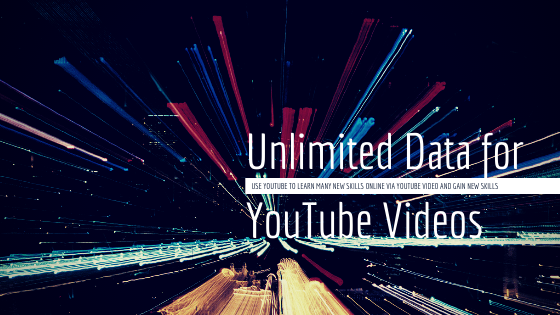 The Dialog 4G Unlimited Data for YouTube Video Blaster is the best thing for Sri Lankan's who wish to make money online to learn vital skills.
Since I came down to Sri Lanka this year, I found that the Dialog mobile offers the 4G Unlimited Data package for YouTube Video watching.
This is great for anyone who wishes to learn fast from videos.
I learned many new things via YouTube.
I even learned how to start a blog, do SEO by going to through videos on YouTube. In the UK, the internet connection was a necessity and wasn't that expensive. We do get unlimited internet packages always even on mobile.
I'm very to see this initiative by Dialog, and this should be utilized by every young person or anyone who wish to learn many new skills.
Everything is on YouTube and can watch and learn how to do it.
Search a topic on YouTube, and you can find many recourses, tutorials and learn.
However, if you use YouTube to want songs, movies and waste time, this can be a disaster for the country.
I hope the countrymen and women don't abuse this great opportunity but do take serious thought to learn.
You can learn many new digital skills and enter the online workforce and build a business. You can read more about online business in Sri Lanka and see how you can also start your own online business and work from home.
It's the new revolution, and anyone with a desire can gain digital skills and start their own online business in Sri Lanka and even work from anywhere.
The downside:
Many people waste time on YouTube listing to songs and not learning anything worth for their life.
Please take this great opportunity by Dialog and get the 4G Unlimited Data for YouTube Video Blaster for your benefit and learn and become smart.