How to become a Digital Nomad and travel the world and work remotely?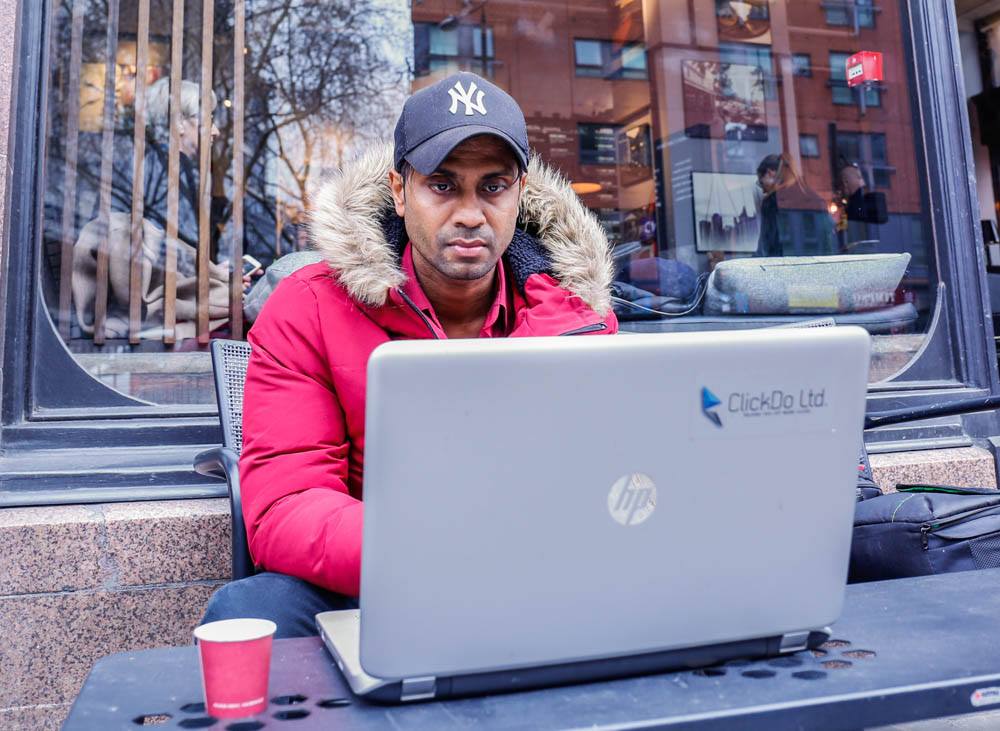 The authentic digital nomad beginner guide – from digital nomads for digital nomad of the future
What is a Digital Nomad?
A digital nomad is one who doesn't need a fixed or a permanent place; they are location independent and rely on digital technology to generate income. It means that a digital nomad is one who gets his income online and can travel all over the world while doing so.
A digital nomad can work anywhere he wishes to, all he needs is just his laptop and internet, and he is good to go.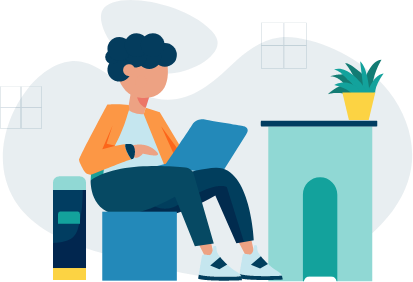 Digital nomads tend to travel around a lot while they continue their work with their clients or their employers. The foundation of a digital nomad is remote work, where people get to work at home or online, digital nomads are remote workers that travel to different locations.
You can be a digital nomad while also working for a company, yes that is possible though most companies might tolerate a remote worker but not a digital nomad.
You can also be a digital nomad by working for yourself, owning an independent location business such as a professional blogger, a freelancer, those who sell digital services, and many others. The key thing here is your business has to be an online business.
You can't be a digital nomad with you not working online, if not you are just a nomad, that's one who only travels all over the world.
As a digital nomad, you should be working just like if not more than your office counterparts, those who are locationally dependent. Also, digital nomads don't get paid to travel, they get paid for their work by clients, employees, or customers but not for travelling.
Basics in becoming a digital nomad
There are two ways in which you can become a digital nomad with this guide by working remotely for a company, or you own your own business, which allows you to work from anywhere as long as you are connected to the internet.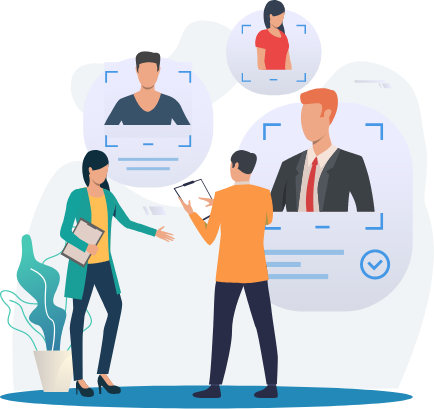 First of all, we would talk about working for a company remotely and how you can achieve this even as an employee. You can be a remote worker while working as an employee in your current company. If you are already a full-time employee, it's not an easy task to switch to being a remote worker.
You could start by asking for a day or two to work from home each week, and if you are permitted, you can prove to be even more productive while working from home and use it as an advantage to getting permission to being a remote worker. If this does not work out, then you would have to look for a company that accepts you are working remotely.
You can also check out www.manuelawillbold.com as a guide to helping you transition from your current career to being a remote worker, and they also promote being a digital nomad part-time. She is a teacher by profession and works remotely part-time at ClickDo and SeekaHost as the content strategist.
You can also now make your side hustle your full-time business. If you have a blog or a website or an online business, you can now make it a full-time business. If you don't have one, you can start an online business.
There are so many ways you can earn online, and you can do that by starting a blog or creating a website. As a digital nomad blogger, you can write about what you love, your earning potentials are high, you can become well known through your blogging, and you have freedom.
Another business you can set up is to launch a service. One of the easiest ways to start an online business is to launch a service in which you get paid. You could ask yourself what are you good at or what are you interested in? Those questions can help push you in the direction of the kind of service you can offer. You just need a way to get paid, and you can start with PayPal.
You can also start a product-based business. One would think that anything buying and selling would mean you are staying in one location, but that's not the case here. You could sell online courses, websites, or eBooks, plus anything that can be delivered digitally. But before you can sell, you should have a place where you have a group of people to market or sell to, that's where you can start a blog or create an email list. You can also start an online store, and you could go into dropshipping, beginning an Etsy shopping store and many other ways.
Pros and Cons of a digital nomad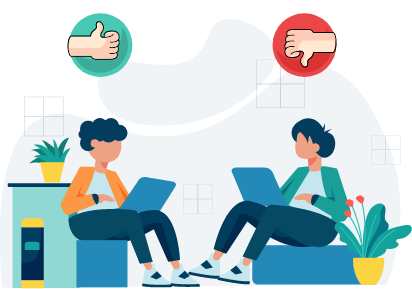 Pros of a digital nomad
As a digital nomad, you are free to work from anywhere with Wi-Fi, which is known as location independence. You get that feeling of freedom.
You get to choose your work hours as a digital nomad, and it doesn't mean you don't get to work. You get to decide when to work and when not to work, if you would work from 1 am to 5 am or if you would work better at noon. That is one of the advantages of being a digital nomad.
The pay is good. Gone are those days when online bloggers are paid peanuts, as a digital nomad, now your payment is reasonable. You set yourself high. The age we are in now appreciates digital works and skills.
As a digital nomad, you can earn while sleeping, though this is not for all remote jobs. The best way to get this kind of passive income is through blogging, through growing your blog and running ads, you can gain passive income.
Cons of a digital nomad
One of the disadvantages of a digital nomad is that your paycheck is unsteady. You can make $5,000 this month and next month $3,000 depending on what you do. And if your income is fluctuating, it makes you live at the lower end of your income.
Loneliness is another challenge of a digital nomad. Forming relationships get to be difficult because people keep coming and going out of your life.
As a new digital nomad, you may find it challenging to manage time, productivity, distractions, balancing life, and not burning out.
You see the need always to be working. That's the thing with joining a digital nomad community, each time, some of your friends are working. So, you would be feeling the need always to be working, which could result in you falling ill.
---
Digital skill courses and how they can help you start a career as a digital nomad
As a digital nomad, there is a need for you to improve on yourself and learn digital skills from the basics to advanced skills. There are courses you would need to take to help you start your career as a digital nomad.
Digital Marketing
Digital marketing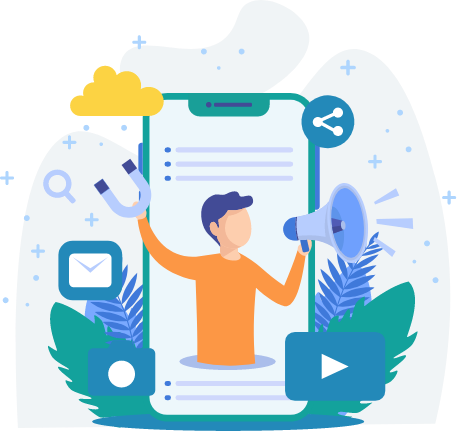 is any kind of marketing that will enable you to reach your audience wherever they are and at the right time. Digital marketing is all about connecting with your audience on the internet, as a digital marketer you would be marketing online using various platforms such as social media, email listings and so on to generate sales of products and services.
Digital marketing is one of the courses you can take in your aspirations of being a digital nomad, and it can help you a lot in being a digital nomad.  Digital marketing is excellent for nomads because they are more like location independent; you don't get to be at a place.
There are a lot of disciplines within digital marketing that can allow you to make a good living while travelling or working remotely. With digital marketing, you get to learn a lot of things on how to create a blog, websites, how to use SEO skills, use Facebook advertising, Google AdWords, and so on. These are all courses under digital marketing to enable you to succeed as a digital nomad. We would look at them one after the other:
First is the Google AdWords Course. Google AdWords is another way to generate sales online because it is one of the best tools to flow visitors to your site or page. Learning to use the Google AdWords would be a plus to you and an advantage in your career as a digital nomad. It makes things easier for you and helps you to be more productive either for your clients or your business. With Google AdWords, it is pretty easy for you to know your ads are costing and how many conversions are being delivered by those ads. By learning AdWords, it would help you create opportunities right from your home, and this course would teach you online marketing you can use in any business and make you an expert in using google search. To know more about this course or if you are interested in taking this course, click here.
Secondly, Blog Profits Blueprint, this course would teach how to successfully create or build a blog that would generate income online. Here you would learn how to get a domain name at SeekaHost, how to build a blog, carve a niche, and make money out of it. Anyone can start a blog, but it is one thing to start up a blog, and another thing is to make money out of it. Adding to you being a good writer, you must understand social media, online marketing, and anything else you need in other for your blog to reach its online audience. Without you getting these audiences, you really can't make money off blogging.
Blogging is one of the digital skills you need to have as a digital nomad as it allows you flexibility and freedom with your work. To gain more understanding on blogging and how to make a profit from it as a digital nomad click here
Another course you can take to help develop you in your career as a digital nomad is the SEO training course. SEO means search engine optimization, and this is the art of getting your clients, or your website ranked in top positions in a search. Being an SEO consultant is very profitable, and it's something you can do from anywhere as long as you are producing a result. With the SEO training, you would learn how to rank your blog or website on the search engine and get your desired outcome. This SEO training shows you how to create a website, use SEO, and launch your website on Google. To get access to this training, click here. You can also get from our ClickDo blog SEO content writing, which would also assist and guide you in getting the right content and keywords.
You can also take the SEO Blueprint Course, which will show you a step by step guide to rank websites on search engines and even on the most popular search engines YouTube and Google.  This course would teach you how to get people, clicks, and make sales, and it would show you how you can make money online using SEO. This course would take you through all the SEO training you would need in other to make money online as a digital nomad.
Another course you can take is a Remarketing course. The remarketing course would teach you how to use Facebook for marketing. Facebook advertising is the cheapest channel, and as a business owner or you have clients, it is something you need to learn to generate income. With this course, you will learn how to get into the face of your buyers. Facebook advertising is a very course to learn to help your career as a digital nomad. How? You may ask, Facebook has over 2 billion active users, and Facebook ads are a very efficient way to get through to your customers online. It assists businesses of all sizes with the opportunity to meet their target audience and sell directly to them. As a digital nomad, you can choose to make money through these Facebook ads and marketing.
Fernando Raymond (It's me 😊) is the founder of the websites ClickDo and SeekaHost, where you can take all of these courses, as mentioned above. I help people with all these digital marketing training.
I started as a freelancer before he then began ClickDo, which is now the best SEO consultancy in the UK.  I worked as a digital marketing specialist and an online marketing expert and widely known for my SEO expertise, and I also run this digital nomad blog where I report on my digital nomad lifestyle.
You can click on the link to my blog to learn a thing or two about the digital nomad lifestyle by having a look at my lifestyle as a digital nomad.
---
Jobs you can do as a remote worker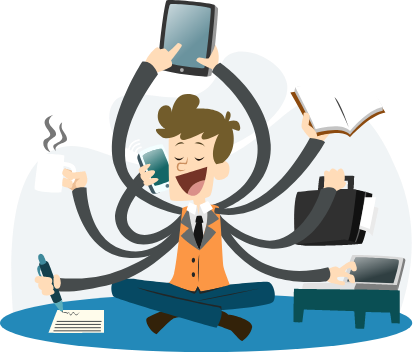 Freelance Writer
There is a lot of writing opportunities for those who want to work and dedicate time to it. A freelancer writer creates written content; you must know how to be captivating in your write-ups and have at least basic SEO knowledge.
Freelancing is quite an easy pick for a remote worker because you don't need so many skills to get working and making money compared to jobs like programming.
The quickest way to get remote writing jobs is to look for sites with high-quality freelance writing jobs and pick out clients you would enjoy writing for. Some sites for freelancing jobs are Fiverr, Upwork, Freelancer, Remote.co, and many others.
Programmer
Coding and developing computer programs are one of the highest rewarding jobs you can get as a remote worker. Programmers are in high demand and paid well, so it is one of the best jobs you can get as a digital nomad or remote worker. Their pay is high; in the UK, for example, you could be making up to 300 to 600 Euros per day as a freelancer, probably working with a company. With this kind of pay in a month, you would be making a lot and can have a good time in some low-cost countries.
Social Media Manager
A social media manager is one who manages social networks for companies that need a powerful social presence to either gain an audience and make more sales or build their followers. If you wanted to look into the social media manager career, you would need to get skills in marketing, how to do ads, and how social media works as a whole. You would just be creating quality content and building your client's followers. Being a social media is an excellent way to start your digital nomad career, it is remote work and don't have to report anywhere you just work online and make your money.
Web or Graphic Designer
You can also work remotely as a web or graphic designer; a lot of people make a living this way either they are working for a company or working for a variety of clients. Nearly all business needs a website, so if you advertise yourself to both small and big business, you are most likely to get tons of opportunities. Even though learning how to design websites or graphics requires the skills, there are a lot of ways online, and you can gather those skills. For a career as a digital nomad, this is one of the ways you can make it online.
Android or iPhone Developer
This is for those that have a background in computer science or engineering. They might consider being an android or iPhone developer and focus on designing or troubleshooting mobile apps. With the internet and the right design software you can work from wherever you are in the world, you don't have to be location-dependent to get it right.
Affiliate Marketing
This is another job you can do as a remote worker where you don't have to be in one place. Affiliate marketing has been around for a while, and it has been a straightforward way of making money online. Here you can make use of a blog or social media platform like Pinterest to promote and make sales.
Skills you need to have as a digital nomad
It is quite challenging to get to work and be productive while on the road, that's why you need a whole lot of self-discipline to be able to work and be a successful digital nomad. Nobody is going to do your work except for you. Some of the skills a digital nomad needs to be successful are:
Self-Confidence
Digital nomads usually travel on their own, which is why confidence is essential to keep them going. Even when things get tough as a digital nomad, you would need to believe in yourself.
Work Ethic
As a digital nomad, one of the skills you need to surround yourself with is work ethic. Digital nomads need to be professional in their work and reliable, and they also need to keep to the time they have given their clients to deliver a particular job. Your clients are trusting you to deliver their work from across the world, so you would do well not to betray that trust as a digital nomad. Your clients could quickly drop you if you are not reliable and don't show a good work ethic.
Closing Deal Skills
As a digital nomad, this is one skill you should possess. Closer is one who can successfully sell their digital or remote services to a potential client and close the deal. You should be able to close deals easily as a digital nomad and also quickly to avoid wasting of time and move on to the next client. If you become so good at closing deals, you would be getting high paying clients for less time, which is perfect for a digital nomad.
Time Management Skills
As a digital nomad, time management is essential because your time is your money.  You should be able to organize, plan, and divide your time each day so you can be productive daily.  As a digital nomad, if you master the art of time management, you would be able to do a lot of work in such a short period. This skill would help you know how and when to get tasks done, and it can also lead to more work for you, which means more income.
Conclusion
Life as a digital nomad can be exciting as well as challenging. It is best to find what works best for you by researching if it's to work in an office or to go the nomad way. You should just see where you are best comfortable. If you are transitioning from office work to a remote worker, you should test it out first and know if it's something you can be able to do or not.
We hope with this guide, we have answered a lot of questions you may have and give you guides as to how to become a digital nomad and the skills needed in doing so.