The Collective Canary Wharf For Digital Nomad Work and Co-Living in London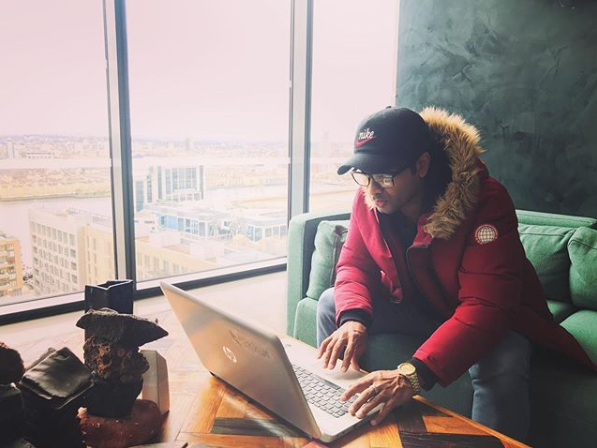 Today I'm working from The Collective Canary Wharf as a digital nomad so I wanted to write this review to help anyone who wishes to rent.
The co-living experience is pretty good and The Collective is a great place for anyone to experience high standards of co-living in London.
Updated on 17.08.2020
It's such a great place to live and work and my brother even moved to the coworking place to experience all the best experiences. He booked for a month and 7 days and told me yesterday that he may extend his stay for another month.
And he is still staying there for over two months now and said to me that he extended the stay till the end of August and may stay even longer.
There may be some questions before you rent a room at the collective CW.
First:
What is the collective canary wharf address?
It's based in the heart of the area with easy to access from the Crossharbour DLR station. Or just a short walk from the Canary Wharf underground tube station.
20 Crossharbour Plaza, Isle of Dogs, London E14 9YF
Best you give a phone call on telephone number: 020 3973 9000 if you are planning to travel these days to check availability and Pool and Bar open.
If your still like to check the collective canary wharf review on TripAdvisor, read this
You can see the photo below to see what I mean.
Plan a visit and see the place and you will surely want to stay there.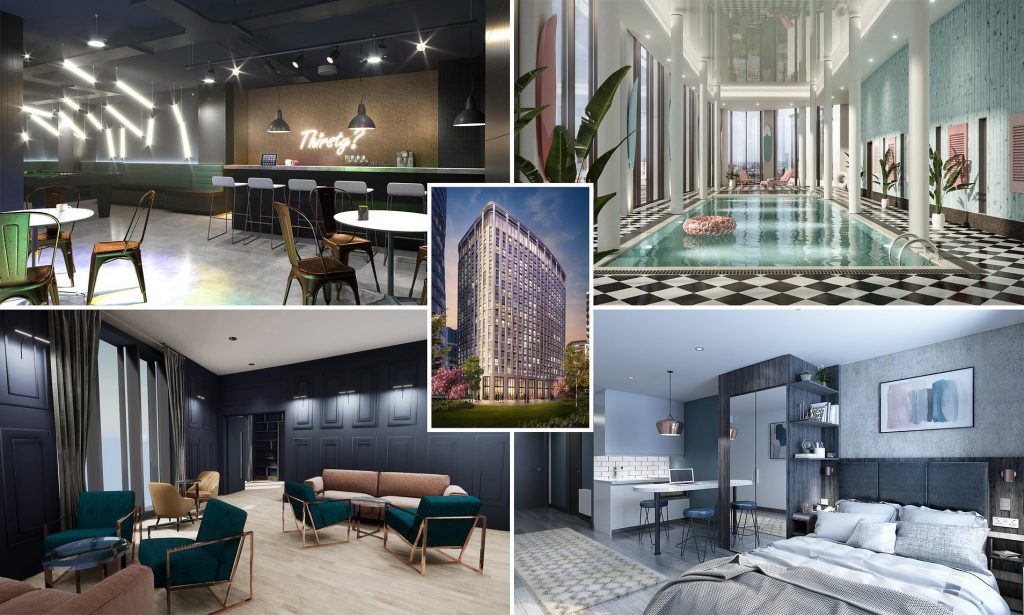 Note that I have got the images from public domains and this for information sharing purposes only. The above image is from the dailymail.co.uk

You can read the full story here and see the amazing photos.
The place is impressive and the 20th-floor pool is my favourite pool so far in London.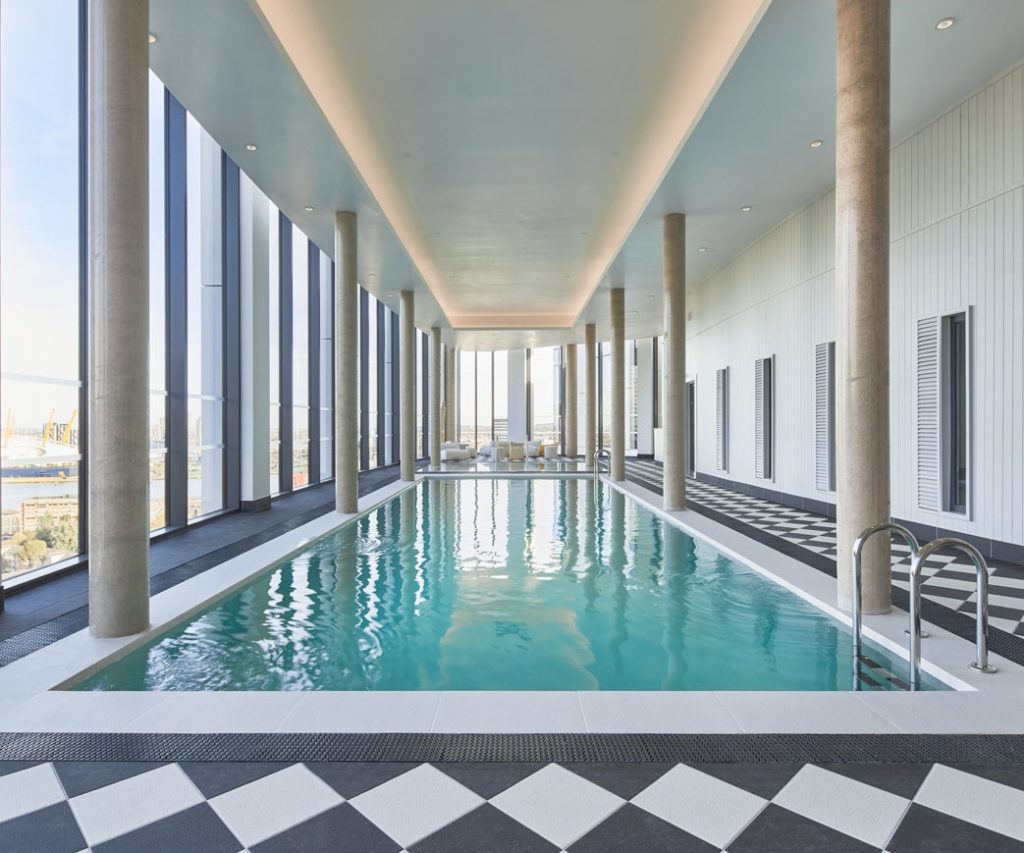 The rooms are quite good but of course, some more space would have been a plus.
The internet is top speed and I never experienced a slow performance or a drop. So working from anywhere in the building is pretty comfy.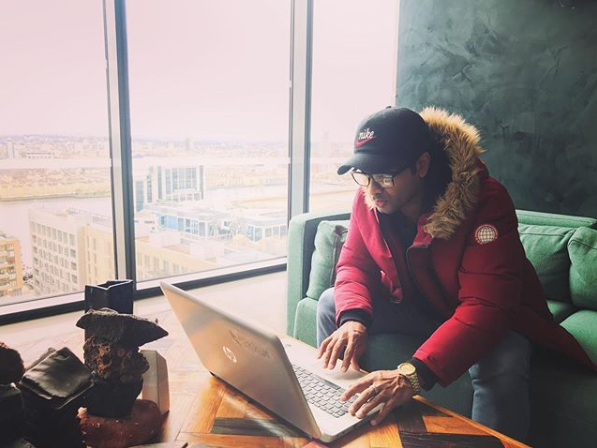 The views from the studio apartment on the 15th floor were amazing.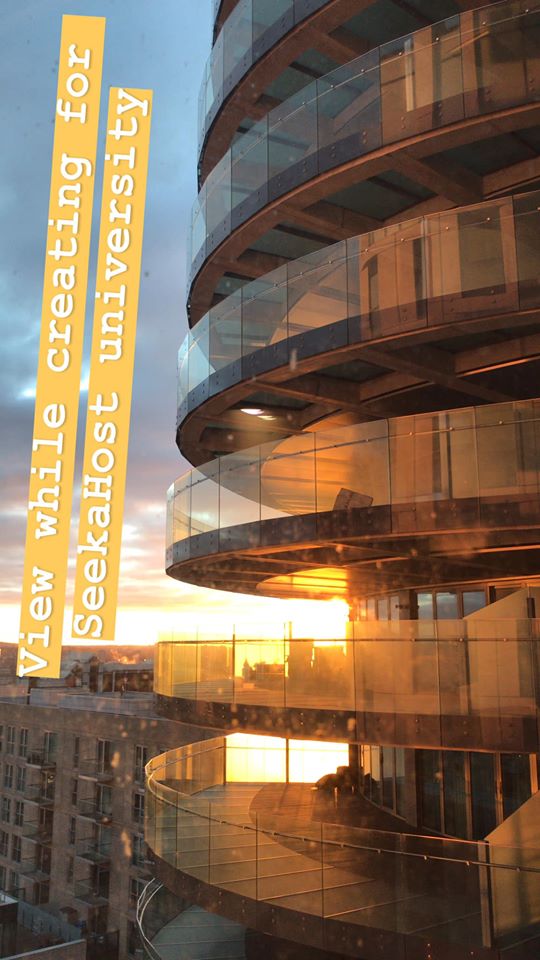 I really liked working in the room and it was so quiet.
These days my brother is also staying in a room on the 15th floor and it's a nice room that costs him £1800 per month.
I was doing some planning for SeekaHost Google Ads and also reviewing some SeekaHost University courses.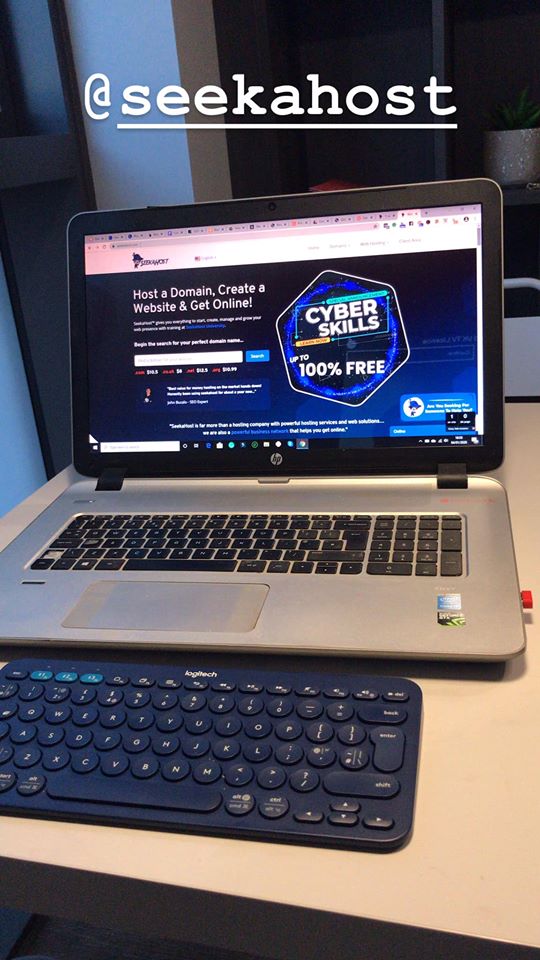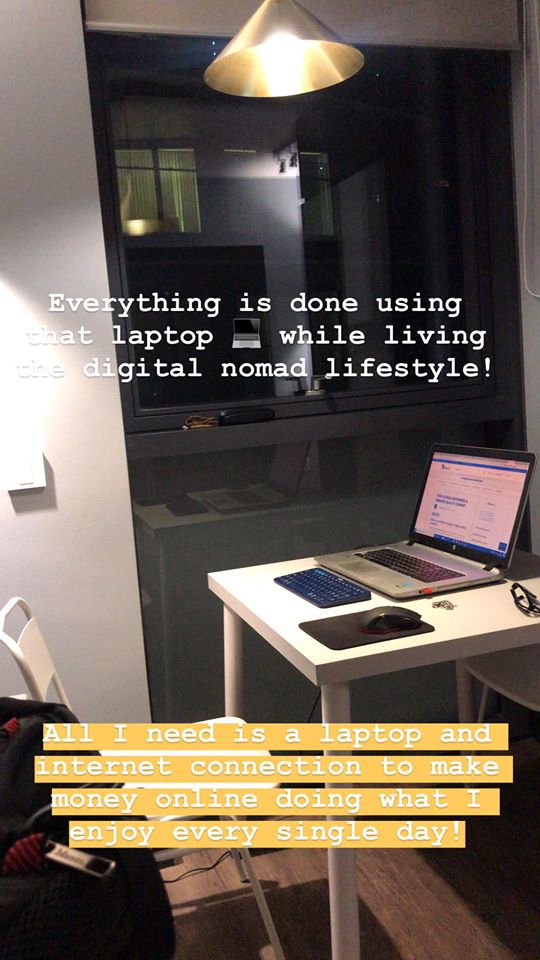 The blessing of my life is that I can work from anywhere and I only need a laptop and an internet connection.
You can also read my previous articles related to the digital nomad lifestyle I lead and love:
Life is pretty amazing to live and work from anywhere I wish and having places like the Collective are great for people like us to work from while living the good life and connecting with like-minded people.
Right now my life is a blessed thing and to be honest, I had to work my sweat off to get here. I always wanted to live in Canary Wharf and near as this area is growing daily.
I do Yoga practices daily and most days in front of the collective Canary Wharf.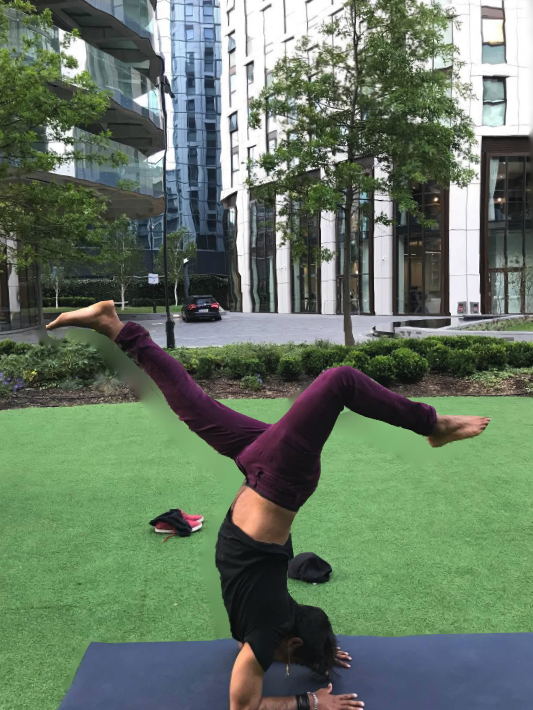 What The Collective Canary Wharf could do to improve their services?
First, their customer support team at the reception can be friendlier and provide more information about the place.
They really lack that enthusiastic vibe to make guests feel welcome and learn about all the fantastic things to do/rooms to use there. Alternatively, they could run a welcome video on the tv in every room, if staff don't have the time to do that. It's just a shame that guests aren't informed also about special offers, e.g. I only found out that night by going to the restaurant on the 20th floor by chance that there was a happy hour! Anyway, the management should look into it.
This is the second time I'm here after a month and still, the hot water at the poolside does not work, so people don't wash before heading to the sauna and steam room. They also don't shower before or after jumping in the pool as the water is freezing.

It's bad to not have hot showers working and this causes serious hygiene concerns.
If those things are sorted, The Collective Canary Wharf is truly an amazing place for digital nomads to stay and work.
I'm considering giving co-living a try for a few months and might decide to live at The Collective Canary Wharf this year.
Frequently Asked Questions 
What is the collective canary wharf address? 
It is 20 Crossharbour Plaza, Isle of Dogs, London E14 9YF.
Does the collective Canary Wharf have parking? 
Yes if you are renting as member of the collective, you can get underground parking.
What are the bar opening times? 
The times may have changed due to the COVID19 and lockdowns.
How many floors are there at The collective?
20 floors.
The Collective was found by Reza Merchant
The Collective CEO Reza Merchant on Sky News
---

Do you believe in the digital nomad lifestyle or is it what you are looking for?