How to register a Domain Name in Sri Lanka and create a WordPress Blog Site?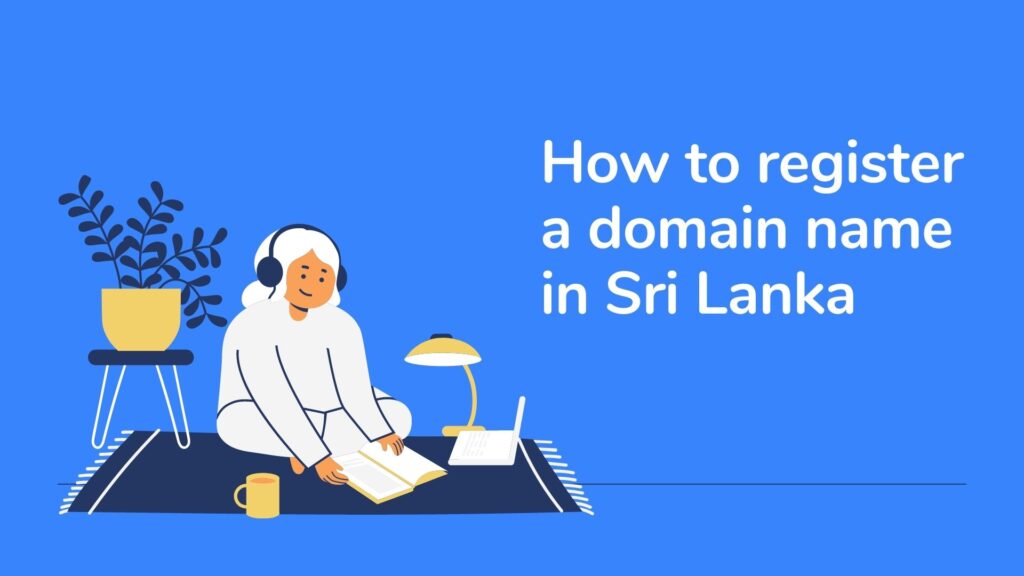 Many people search online for how to register a domain name in Sri Lanka.
With a growing demand in Sri Lanka for Internet-based business services and a rise in broadband uses from 90,000 to 4 million subscriptions in the last 8 years according to ICANN, the Internet is creating more opportunities in the growing Sri Lankan ICT sector, now being the 5th largest revenue earner in the country's economy.
The introduction of Internationalized Domain Names (IDNs), which are domain names available in more languages such as Sri Lanka's native languages and scripts Sinhalese and Tamil, lead to more accessibility for non-English speakers and more local business and personal website options for Sri Lankans.
Therefore, every Sri Lankan should register a domain and start a blog as this is the future.
So, in this guide, I will show you the steps to search and buy domain names very easily at affordable rates. You will learn not only how to find and get a domain but also how to install WordPress and create a Blog site.
Blogging is one of the best ways anyone in Sri Lanka can get started online with very little investment – you can buy a .com domain for just $5.99. The world is moving online and knowing how to build an online platform helps in many ways for more prosperity in difficult economic times.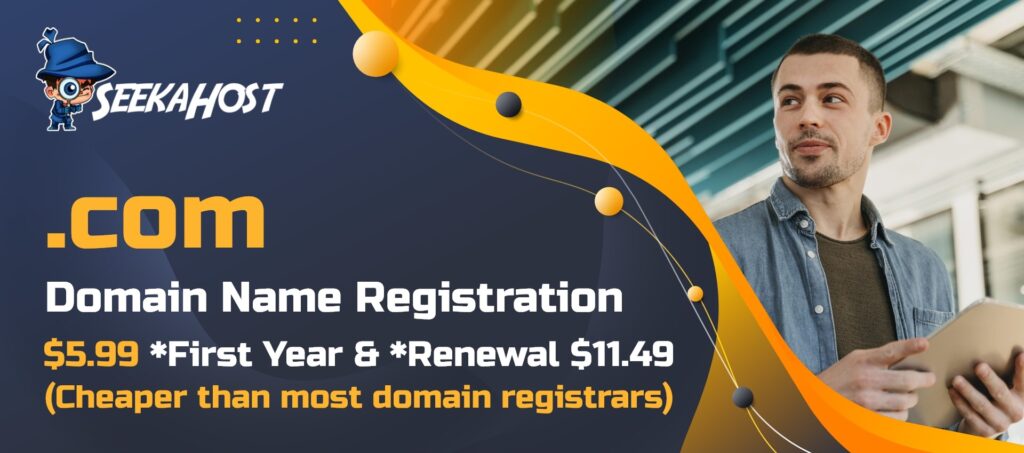 I have written the most in-depth guide on how to earn online in Sri Lanka. Read it and you know why I have mentioned blogging as the top choice.
Why do you need a Domain Name in Sri Lanka?
Starting a blog or any online journey starts with a domain name. It is your virtual property on which you can build any type of business you want. In countries like Sri Lanka, where the web property market is not as competitive yet, especially with fewer IDNs in Sinhalese or Tamil, this offers fantastic career and work prospects online that should be utilized by any Sri Lankan who can use a computer and navigate through the Internet.
What Domain Name should you buy as a Sri Lankan?
Are you looking to create a blog?
Do you want worldwide traffic from other countries?
Are you going to build a local business website?
Are you planning to go global in the future even if you are starting a local business website in Sri Lanka?
If the answer is yes for the 1st and 2nd points, get a .com domain name that you can get at the cheapest price at https://www.seekahost.app/cheap-com-domain-registration/. Dotcom domains are the most trusted domain extensions globally for commercial websites and are therefore recommended for international business websites.
If the answer is yes for the 3rd point, get a .lk domain at nic.lk **I know the site is slow and not the best to buy a domain name. Anyway, that's your only choice as of now to get a .lk domain name in Sri Lanka.
If the answer is yes for the 4th point, get a .com domain name as .com domains are the best to rank in any country in Google search results and with SeekaHost you can register your dot com domain for as little as $5.99.
If you want more help with how to register a domain name in Sri Lanka, reach out to me or book a call back with one of our domain name registration experts at SeekaHost. We can advise you on the best options for you.
Once you get the domain name of your choice, you can easily use the 1-Click WordPress installer to host it and get online fast.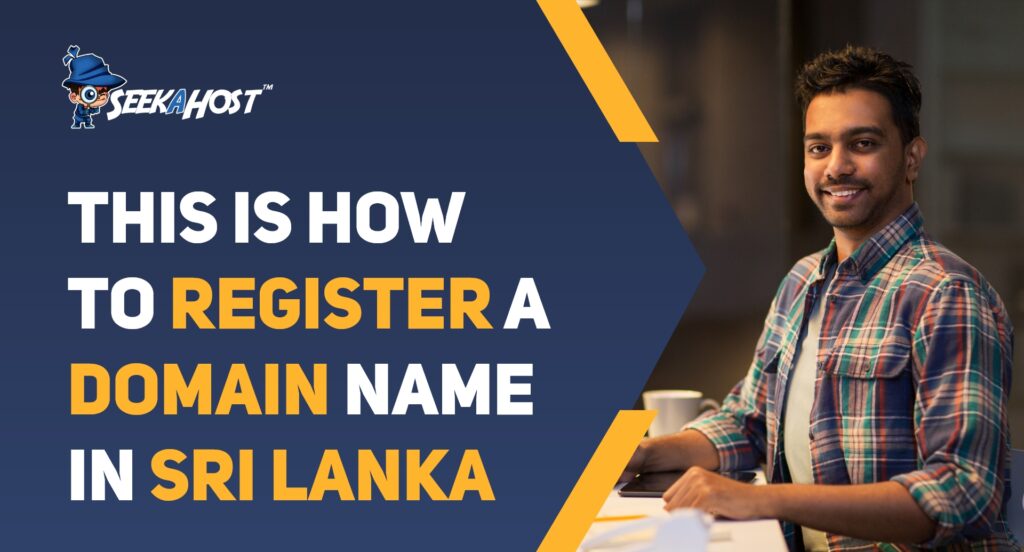 Now let's look at the 5 steps to register a domain name in Sri Lanka:
Visit https://www.seekahost.app/buy-domain-name/
Search for the domain name and you will land on https://www.seekahost.app/domain-name-search/
Choose the domain name and add it to the cart.
Proceed to sign in or sign up if you are new to SeekaHost.app at https://portal.seekahost.app/
Enter your details and purchase the domain name.
Once purchased, you can see the domain name inside the portal under the domains tab.
Now you know how easy it is to buy a domain name in Sri Lanka with SeekaHost in the SeekaPanel.
SeekaPanel is the world's easiest to use WordPress hosting manager tool ever built with the focus to help anyone buy domains and web hosting easily. It's not just easy but also cheaper than most domain registrars and hosting services providers in the market.
What can you do with the SeekaHost WP Hosting Manager?
You can register most domains
You can install WordPress on your domains
You can buy unique multiple class IP hosting for blogs or websites
You can get the DNS records
You can check website analytics data
You can install or delete your sites or upgrade/downgrade hosting plans
You can migrate your website from one host to another for free with tech support in the panel or tutorials how to do it yourself in the knowledgebase.
You can manage and access all your websites in a single interface.
You can change or cancel plans, add more domains, speak to customer support in the live chat and find resources in the knowledgebase.
You can access resources to help with website creation, blogging or even SEO and online marketing.
Now let's look at the steps to use the SeekaPanel.
Follow the below steps to host your domain name and create a Blog site in Sri Lanka.
First, you may visit https://www.seekahost.app/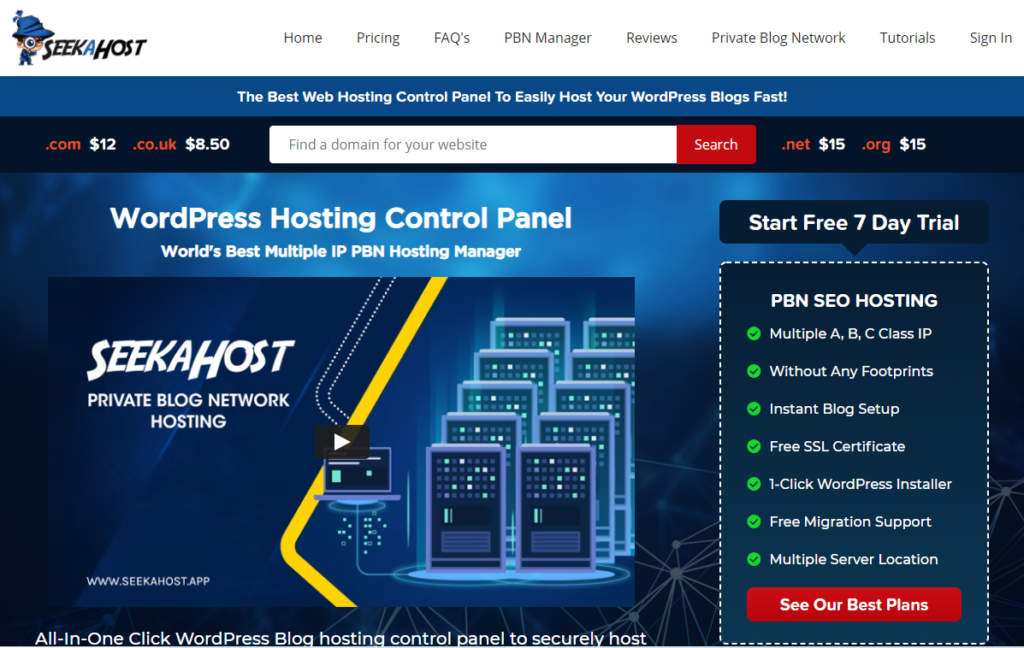 2. Sign up and create a new account at https://portal.seekahost.app/register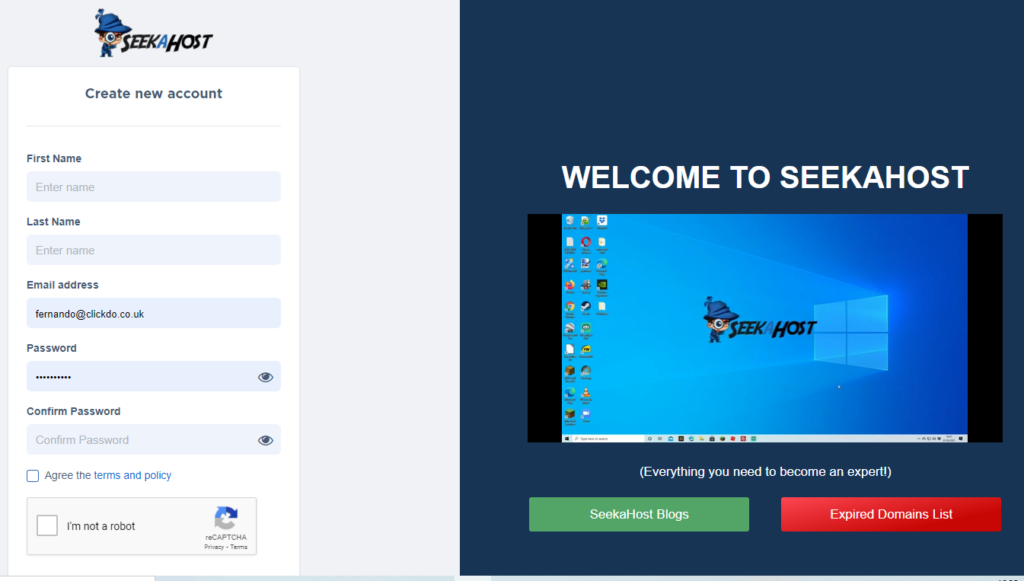 3. Then login to your account at https://portal.seekahost.app/login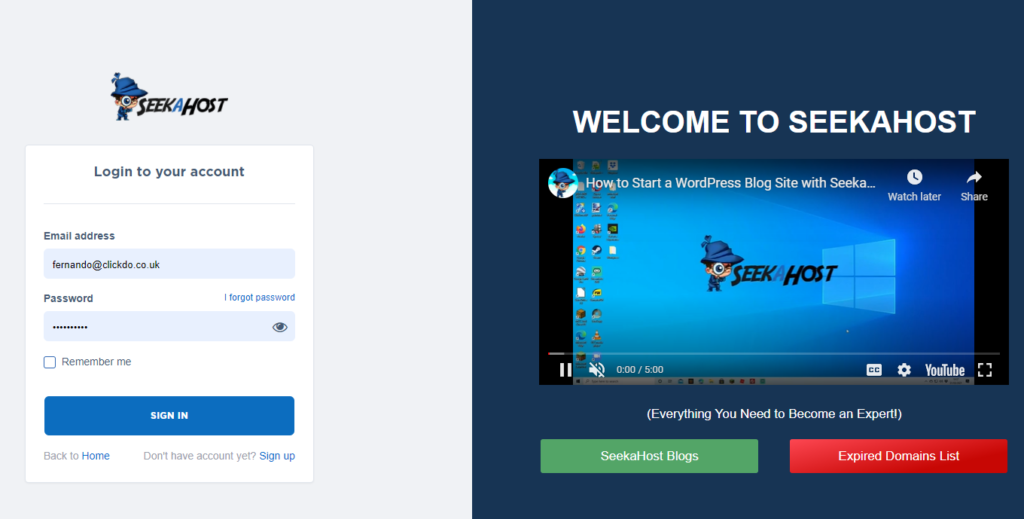 4. Register a domain name for your blog site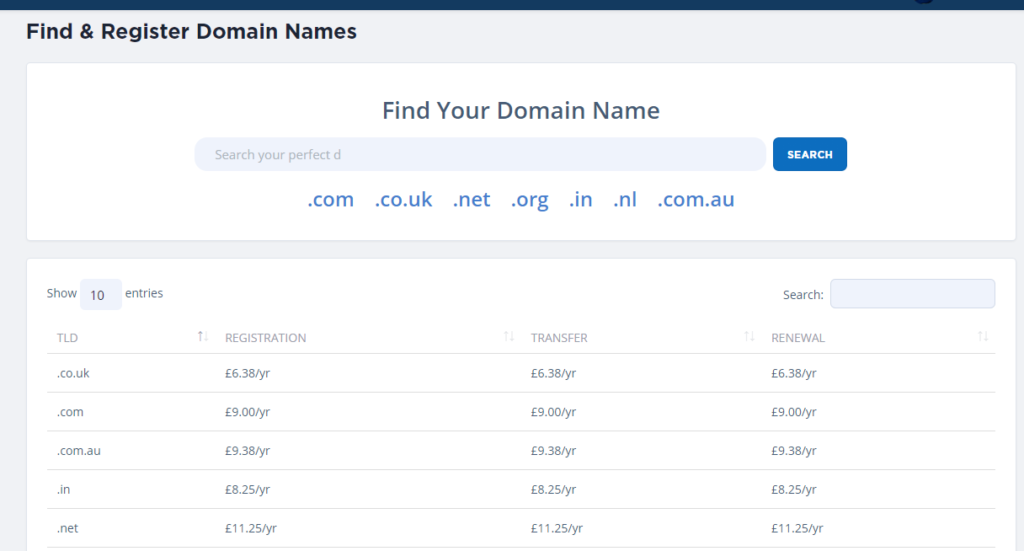 5. Buy a WordPress Blog hosting plan: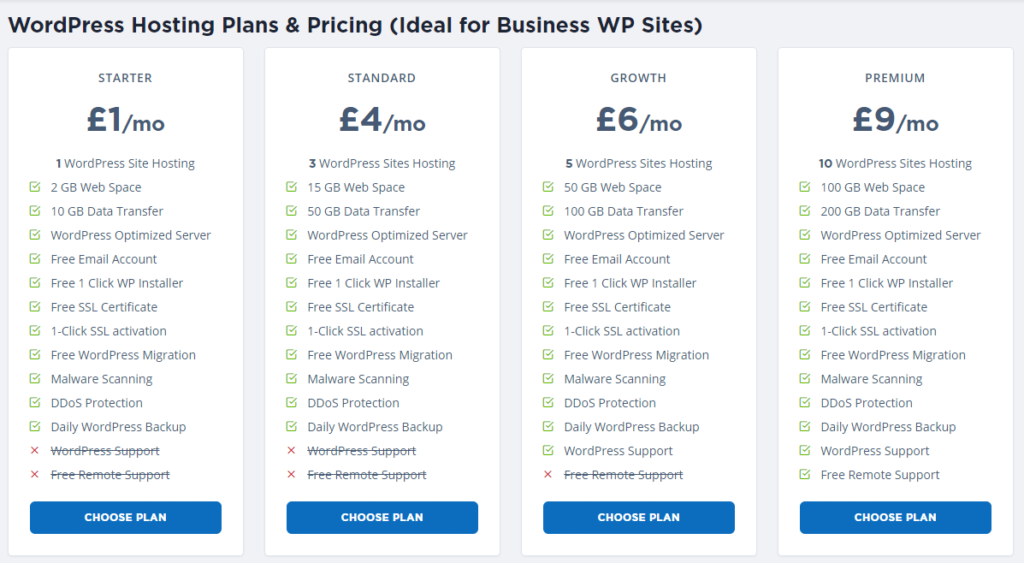 or Private Blog hosting plan at https://portal.seekahost.app/pbn-hosting with multiple IP class hosting to create a private blog network.
6. You are all set to host your domain by installing WordPress to your domain name with the 1-Click WordPress installer.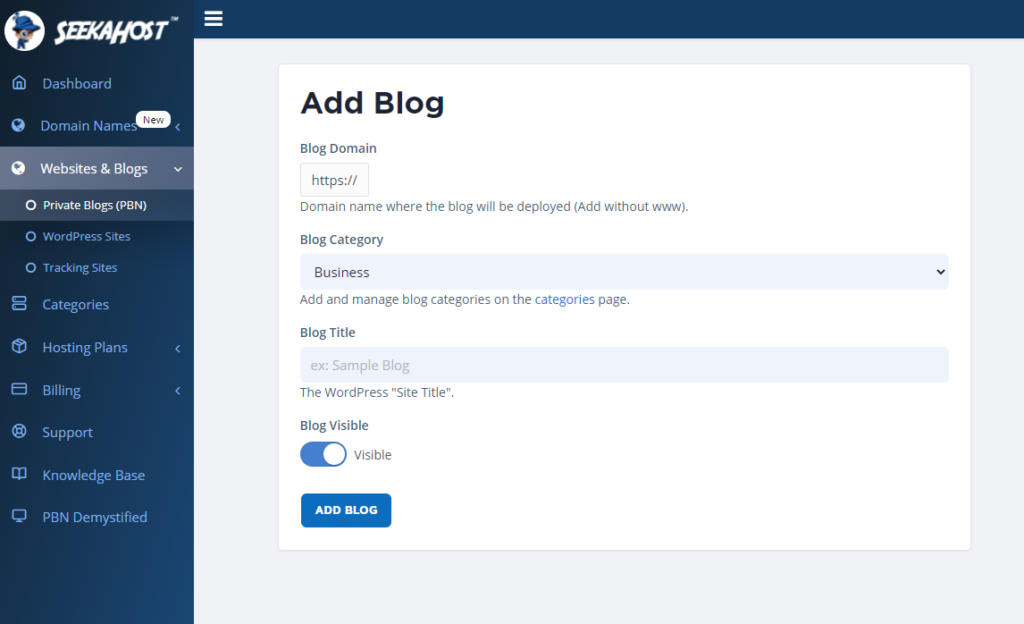 7. Once WordPress is installed, change the name servers if you have the domain registered at another registry.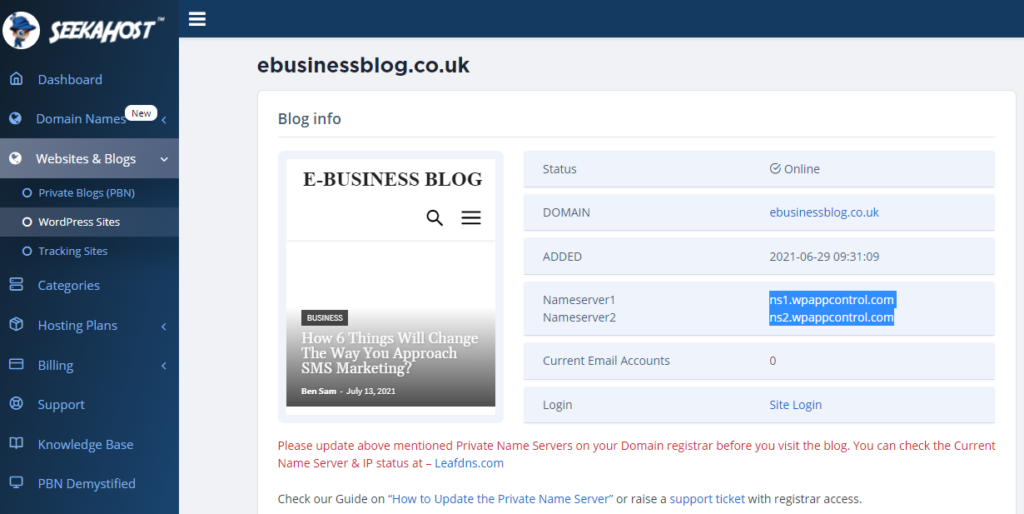 8. Activate the SSL Certificate for free and your domain will be secured and SEO friendly.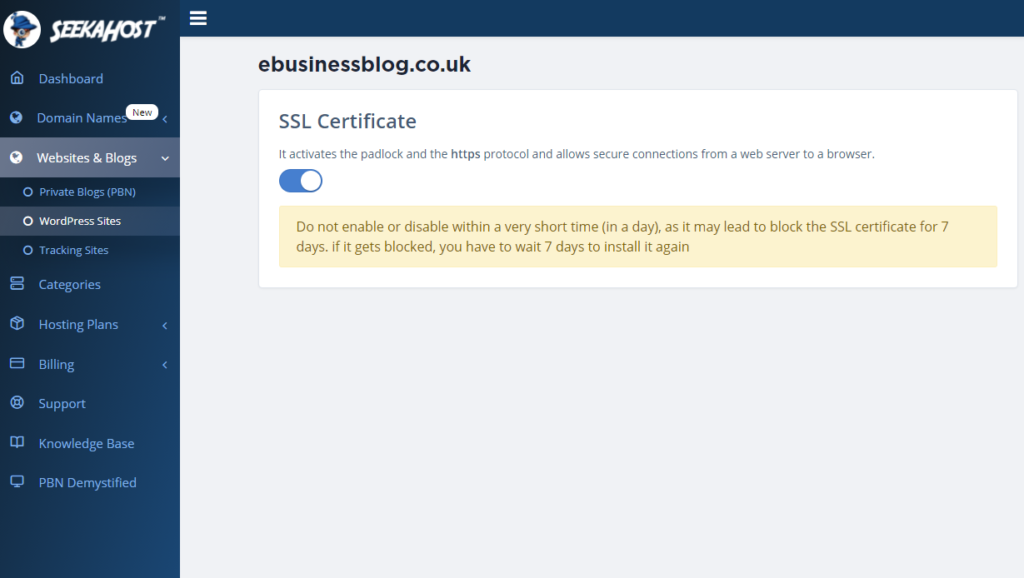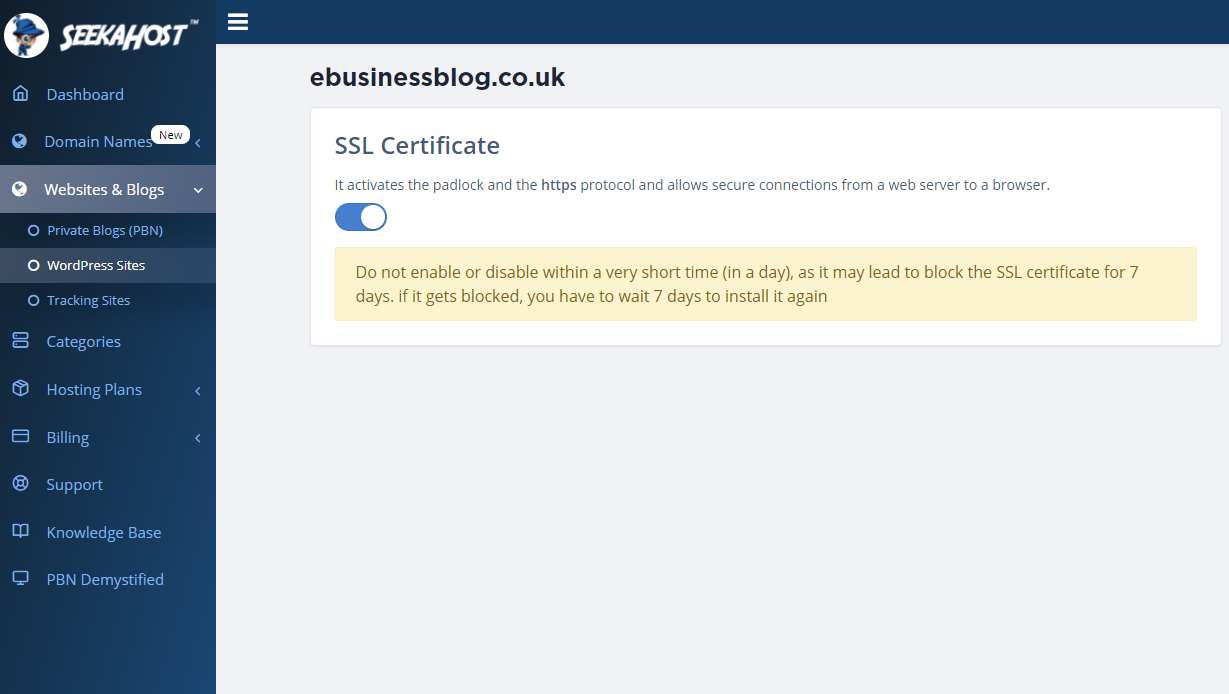 9. Visit your WordPress site login page by clicking on the login link to the site in your email notification.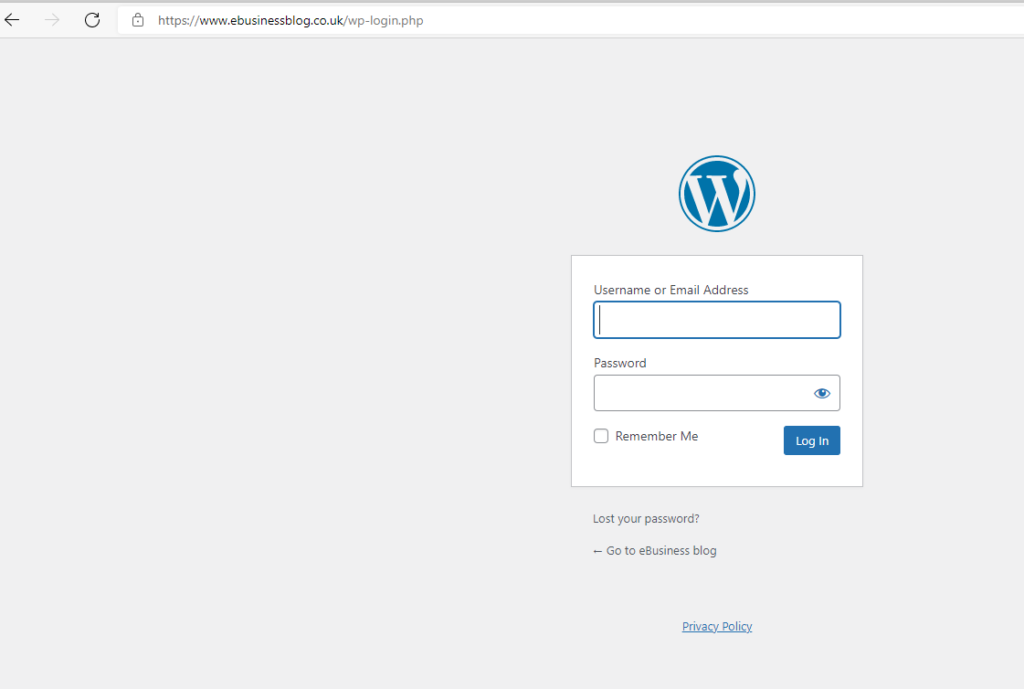 10. Use your sent username and password to access the WordPress dashboard.
11. Start building your blog site and keep blogging. You can learn it all by watching the below video by James at SeekaHost. The video will show you everything about how to create a blog step by step as I explained above.
If you require more guidance on how to start a website or blog with WordPress, you can find plenty of tutorials in the SeekaPanel knowledgebase or on the SeekaHost YouTube channel.
We have also created extensive guides with our experts:
How to Create a Website From Scratch: Ultimate Guide To Build A Website | SeekaHost™
And if you're interested in learning more about blog monetization techniques and online marketing as well as SEO, which is vital to make your website or blog profitable, then head to our SeekaHost University and sign up for free online courses.
Good luck with your online ventures in Sri Lanka!