10 Steps: How to self-publish a book and become an author with books on Amazon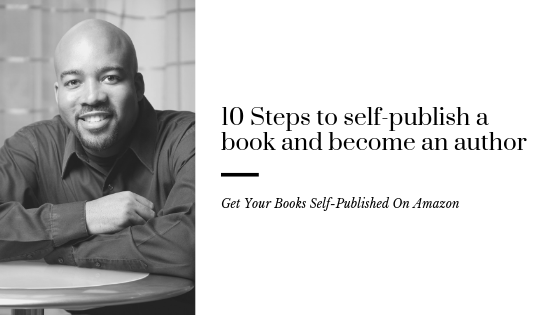 Have you written a book, but always wondered how to self publish a book?
Back in the day, you needed to approach publishers and only with their approval and guidance would your book be printed and sold.
The digital age has changed this and now everyone can be publisher online – thanks to online retail giant Amazon.
What do you have to do to publish your very first Kindle book?
At ClickDo we've written and published several books by now and it all started with my first self-published book back in 2013.
Have a look at my first and second self-published books on Amazon as Kindle versions.
Was it hard?
Obviously, I had to do the research and put in the time and work to write and publish it. But Amazon has developed a self-publishing system that is straight forward.
Recently I self-published the book "32 steps to rank higher on Google". It gives you all the secrets to rank any website higher on the popular search engine. 32 steps and hundreds of resources are explained and linked in this book. So, grab it if you are interested in gaining the skills to rank any website on top of the Google search engine.
To share my experience with you and prevent you from making the same mistakes I made, which will certainly save you time and anger, I have compiled some aspects you should get right for your book to be a best seller.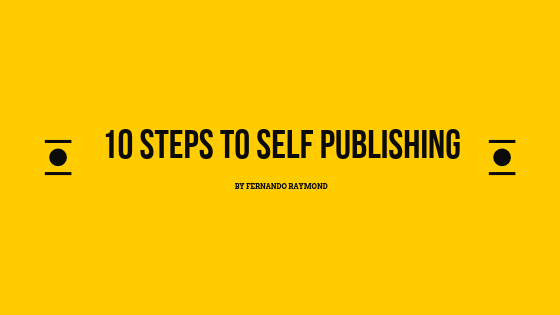 10 steps to self-publish your book:
First, start writing your book on Google Docs or a Word Document and upload it to Google Docs. It makes the editing easy and smooth as it automatically updates all the changes and you can share them live. Editing will be bliss!
Get someone to proofread your book. Neil Franklin is my go-to place for proofreading and adding the cover message. He has a wealth of knowledge in writing and creating the ideal blogging message.
Once the book is proofread, you can add some images to make the book look something like this https://docs.google.com/document/d/1t2TnrFw5MEWvvFjRNpchp06ycUhTliZIaWvTiKYcneM/edit?usp=sharing
That's how my latest book "Get Online" looked like before it was published.
When you upload it to Google Docs the book gets automatically adjusted for titles. However, you must fine-tune it and make the spacing right. Kasun at ClickDo will do that well for you.
Then you need the covers done. Front and back covers must be designed in an attractive manner. Kasun does the designing and you can check him here. Below are some designs by Kasun like for my latest book "Get Online".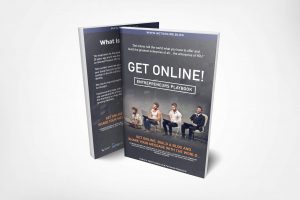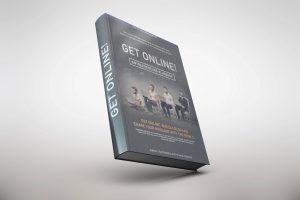 Once that's all done, ideally create a Facebook page to prepare for the online book launch.
You can find many people on Fiverr to design your book, but honestly, the quality will be nowhere as good as to what Kasun will do for you. He will design your book cover before your eyes while chatting on Skype with you during a shared call.
Create a book trailer for your launch. Nicole will help you with a nice book launch trailer, which should be going on Facebook for online promotions, but also on YouTube or Instagram. Videos are part of storytelling and as your book is a digital product, you want it to be visible on the web.
Create an account on Amazon for Kindle publishing and upload your book. Matt Hale at ClickDo will do it all for you. Email him at matt@clickdo.co.uk to learn more details.
You can do it yourself or else just write the book and let the above-mentioned experts do it all for you. That's how I do it. As a busy online entrepreneur, it saves me time and the results are equally good, if not better.
There it is! Now you know how to publish a book online.
If you have composed long blog posts of 5000 to 10,000 words or more, that will make a nice book, if structured right. Don't hide it from the world.
Talk to Manuela Willbold about how to do that. She will read your blog/guide and advise you on how to self-publish your blog post as a Kindle book.
For print versions of your book, Kasun is the man to talk to.
So, go write that book now!
If you've already started, finish it!
Finally, get it published and establish yourself as a writer.
Remember, the famous "Fifty Shades Of Grey" was self-published online by British author E. L. James.