Kefalonia Island: A Digital Nomad's Paradise in the Heart of Greece for Good Life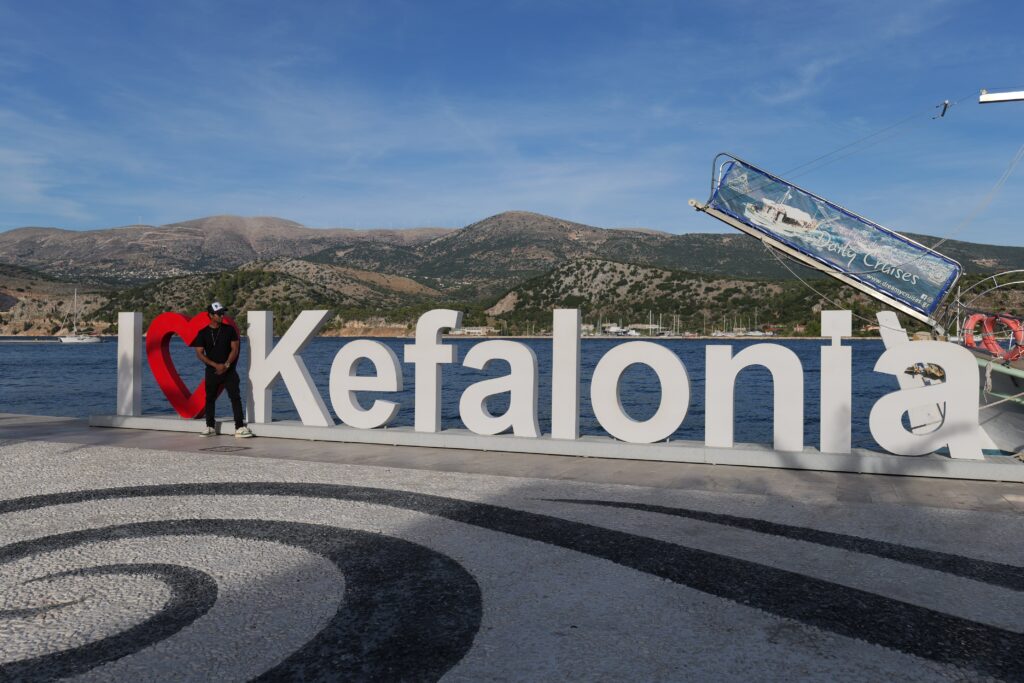 I'm Fernando Raymond, a digital entrepreneur who has had the privilege of exploring some of the most beautiful destinations around the world while running my online businesses.
I was inspired about digital nomadism since I read some books that presented me the world of location independent work, remote work lifestyle and internet based businesses that can be run from anywhere in the world as long as the internet connectivity is good to connect to my laptop.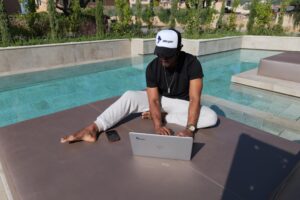 I started my digital nomad travel back in 2015 and the years 2013-14 was the time I was learning, testing and gaining the skills to become a digital services provider. Over the years I built multiple companies, ClickDo and SeekaHost giving me the advantages of becoming a digital entrepreneur.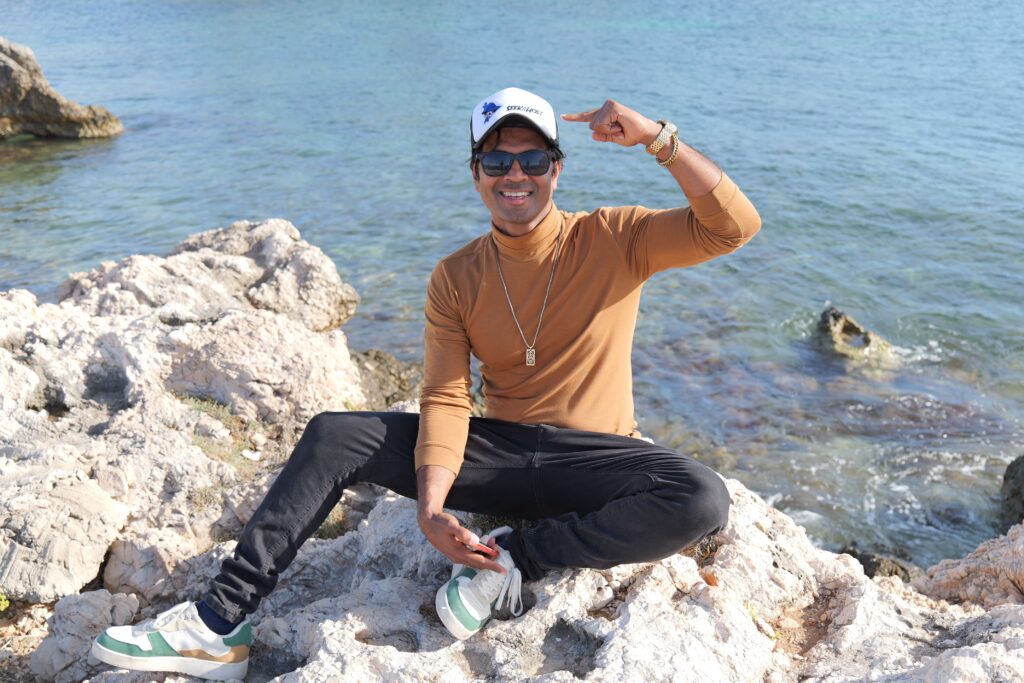 Today, I want to share my recent journey to the enchanting Kefalonia Island, a hidden gem in Greece, and why I believe it's a dream come true for digital nomads, remote workers, and fellow digital entrepreneurs.
A Seaside Escape with Modern Comforts
Kefalonia, with its breathtaking landscapes, crystal-clear waters, and delightful seafood, is a place where you can truly unplug from the daily grind. The island boasts a unique charm that's hard to match. As a digital nomad, I couldn't resist the allure of Kefalonia's natural beauty, and I discovered that it's not only a perfect getaway but also an ideal place to combine work and play.
Remote Work Oasis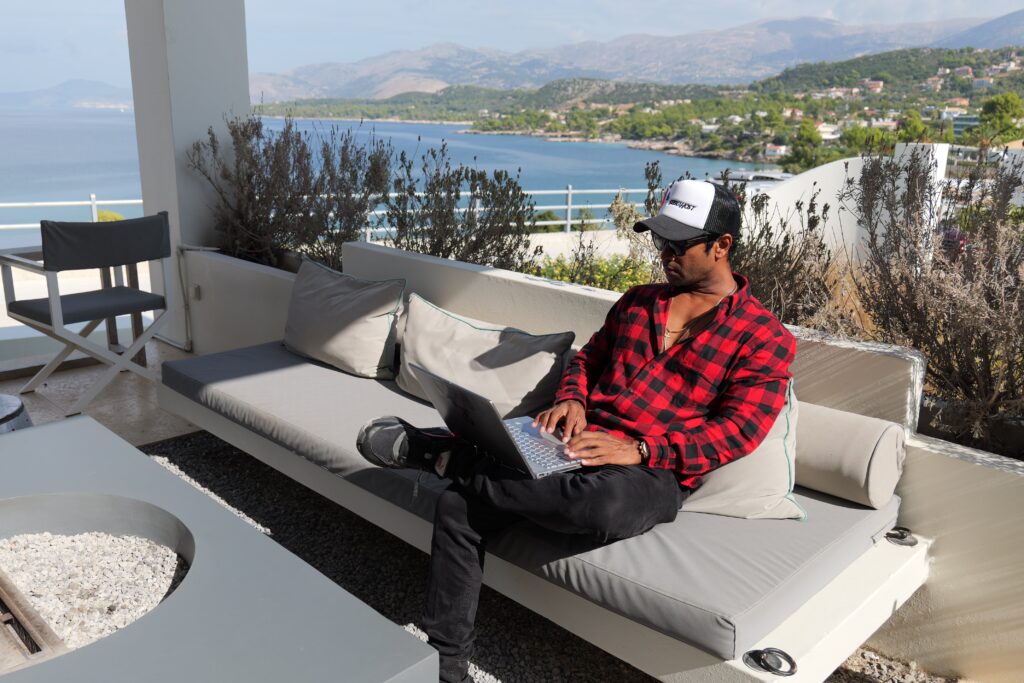 The emergence of remote work and the increasing connectivity of the world have given rise to a new way of life for many of us. Kefalonia Island, with its reliable internet and welcoming environment, is a sanctuary for those who wish to work from anywhere in the world.
Whether you're a freelancer, a digital marketer, or a startup founder, you'll find the perfect setting to work on your projects and live life to the fullest.
Kefalonia's Natural Blessings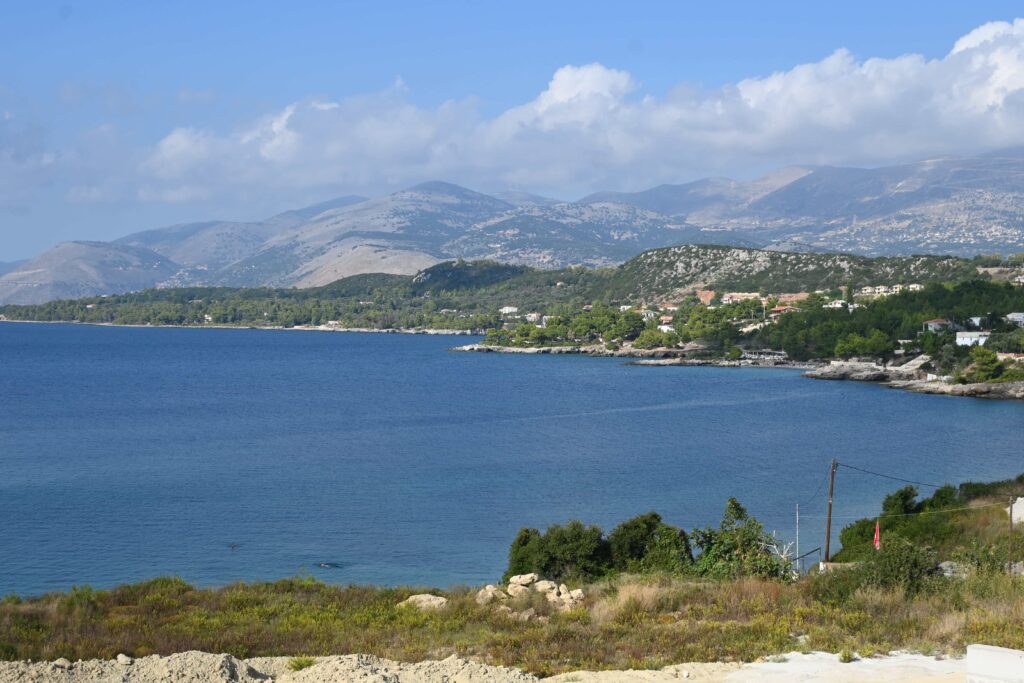 Kefalonia's diverse landscapes offer a stunning backdrop for your digital endeavors. From lush green hills and vineyards to pristine beaches and azure waters, there's a natural wonder for every mood. Imagine waking up to the gentle sound of waves crashing on the shore, taking a swim in the sea, and then setting up your laptop to work with a view of the Ionian Sea.
Culinary Delights
Seafood lovers, in particular, will be in paradise on this island. Kefalonia is renowned for its delectable cuisine, and every meal is a celebration of local, fresh ingredients.
The island's tavernas offer a diverse range of dishes that cater to all tastes. I personally couldn't resist indulging in the freshest seafood platters and traditional Greek dishes.
Digital Nomad Community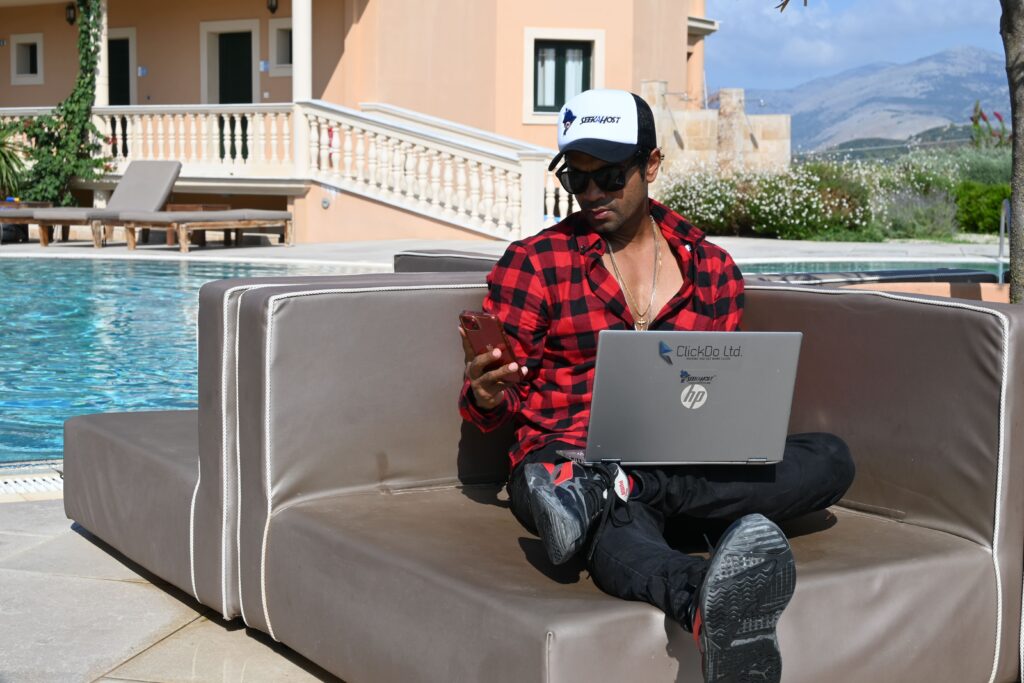 One of the perks of being a digital nomad is connecting with like-minded individuals. However in Kefalonia I wasn't easily finding a budding community of remote workers and digital entrepreneurs, making networking and collaboration a breeze. However you can share experiences, gain new insights, and make lifelong friends on this Mediterranean haven if you know where to visit, work from and stay at best hotels. For me this island is a peace to get my work done, think, eat well and recover from the pollution experienced in the urban cities.
Upcoming Adventures
As I write this article on the 17.10.2023 I have two more days in Kefalonia and then I  leave Kefalonia and head back to the UK. I'm excited about my upcoming trips to Dubai and India. These destinations offer a different type of warmth and cultural richness, which I look forward to experiencing. The ability to work from anywhere is a gift that allows us to explore the world while pursuing our professional goals.
In conclusion, Kefalonia Island is a paradise on earth, and for digital nomads, remote workers, and digital entrepreneurs, it offers the perfect blend of nature, work, and relaxation.
The island's natural blessings, friendly community, and culinary delights make it a destination you simply can't miss.
So, if you're dreaming of escaping the office and embracing the freedom of remote work, consider Kefalonia for your next adventure. It might just be the best decision you ever make. Safe travels, fellow nomads, and I hope to see you on the road, whether in Kefalonia, Dubai, UK, Germany, India, Sri Lanka or wherever your journey takes you next.