Top 10 Best Cities In India For Digital Nomads To Work And Live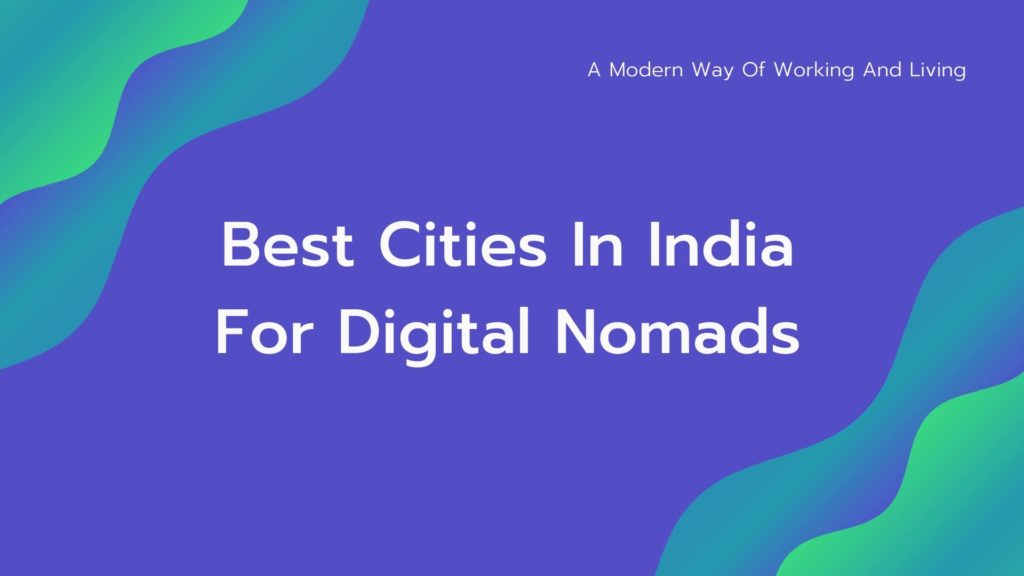 As a digital nomad in India, prepare to immerse yourself in India's beauty, from the entrancing landscapes to its heritage, cuisine and much more. The diversity and culture of the country make it a viable digital nomad destination.
Working as a digital nomad provides you with the best of both worlds; you can work on your online business ideas in India and boost your revenue while exploring the experiences that India has to offer. 
Working in India
Don't be naive about it, working as a digital nomad in India poses certain challenges. While most amenities needed for working remotely are available in bigger cities, venturing beyond the suburbs makes it a struggle to manage essentials such as decent working spaces, reliable Internet connectivity, etc..
According to recent data, India ranked as an exceptionally budget-friendly country to live in, demanding about $850 a month for a decent lifestyle. This cost of living covers food, clothing, lodging as well as everyday convenience items.
Digital nomads can easily spread the word about their services learning how digital marketing works in India. 
Now, the list you've been looking for. 
1. Mumbai, Maharashtra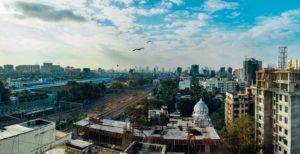 First on our list of cities favourable to digital nomads in India is Mumbai – a truly cosmopolitan city.  Formerly and still fondly known as 'Bombay', it is a city incongruent with serenity and calm. Mumbai is the life of the party called India and offers you the chance to indulge in the best and most authentic flavours of India. 
The financial capital of the country is also among the most digitally savvy and offers innumerable opportunities to make money online in India. Mumbai is home to high-quality internet connectivity and there are plenty of spaces like cafes, parks, co-working spaces etc. that are sanctuaries for digital nomads. November to February is the most pleasant period to stay in Mumbai.
2. Pune, Maharashtra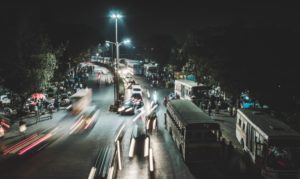 Do scenic landscapes and pleasant weather entice you? If so, Pune is the city for you. 
Located about 150 kms from Mumbai, this city has plenty to offer to digital nomads. The city is techie friendly with a decent range of co-working spaces. As Pune has exceptional transportation facilities, digital nomads find it convenient to commute through the city. Pune is the quintessential city for the best of work and play. October to February is the ideal time to plan a visit to Pune.
3. Bangalore, Karnataka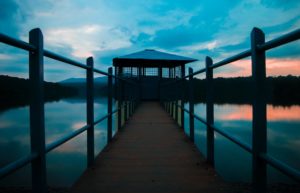 No doubt Mumbai is a great city to live in, but it sure can get expensive. If you are looking for a metropolitan city with as much opportunity as Mumbai but lower costs – Bangalore it is. With a variety of co-working spaces, cafes, restaurants and exceptional internet connectivity, Bangalore has all that you need. Bangalore with its shopping streets, nightlife, street food and favourable weather is a haven for digital nomads.
4. Goa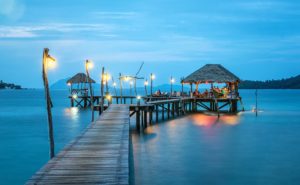 Maybe you're looking to stay away from the hustle and bustle of the city. Goa, with serene beaches and all-night parties, offers you all that and more. You can explore the nooks and crannies of the city by renting scooters, or enjoy the nightlife at beach parties. 
With a spectrum of hotels and apartments available, Goa has good digital access, and a mobile sim card ensures connectivity while travelling. In totality, Goa has a small population, a beautiful landscape and is a great place to work in. November to March is the ideal period to plan a trip to Goa.
5. Rishikesh, Uttarakhand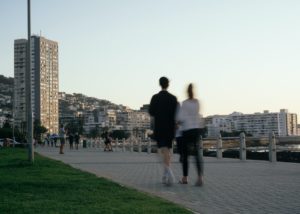 Number 5 on our list of favourite cities is Rishikesh. Rishikesh sees a flux of digital nomads, who come for the consecration of the Ganga aarti and a chance to work in one of the most culturally rich towns. 
Visualise spending a part of your day working in a café only to later savour the heritage of the town, interacting with sadhus and tantalizing your taste buds. The tranquillity of Rishikesh may be all that you need to further your online business ideas in India.
6. Jaipur, Rajasthan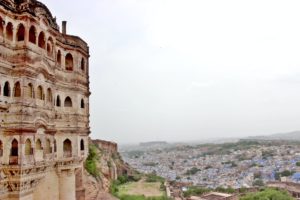 Next in line, we have Jaipur with its gorgeous desserts, beautiful heritage and some of the finest hotels.  The pink city with its exquisite restaurants and old fashioned cafes is the consummate balance between work and leisure. 
This culturally rich city is digitally savvy and is easy to find great Wi-Fi and internet connectivity in public spaces.  
Note that the city bears high temperatures for the most part of the year, though December to February is somewhat favourable. 
7. Jodhpur, Rajasthan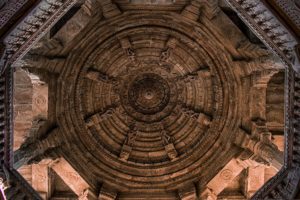 Another beautiful city in the State of Rajasthan – Jodhpur is a fast-growing digital nomad destination. Known as 'Sun City' and 'Blue City', it is known for its year-round blissful sun and primarily blue housing. Located at the edge of the Thar Desert, Jodhpur carries a story of history and magnificence. 
With connectivity and digital access similar to that of Jaipur, December to February is the best period to visit Jodhpur.  

8. McLeodganj, Himachal Pradesh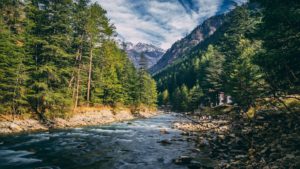 Just imagine waking up to a view of the Himalayan mountain ranges, visiting local monasteries, trekking across mountains or simply ravishing Tibetan cuisine, Mc Leodganj is a perfect balance of peace and performance. 
Do you enjoy yoga, traversing distant lands or even a chance to connect with monks? If you nodded your head in approval, McLeodganj is the perfect choice for you.
At McLeodganj you receive high-quality digital connectivity, a requisite for all digital nomads. Owing to weather conditions, September to November is the ideal time to visit McLeodganj.
9. Wayanad, Kerala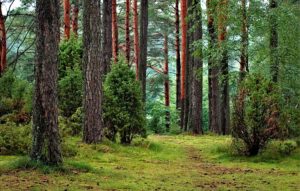 Next on our list, we have the luscious and exotic Wayanad, in God's own country. Picture yourself working surrounded by nature, a gentle breeze flows past you, the distant humming of birds and endless cups of kaapi. Wayanad is a great place to both work and relax. 
Once you are done with the day's work, there are waterfalls, caves and treks waiting for you. Wayanad is a digitally savvy town in Kerala. It is easy to install Wi-Fi connections and SIM cards to keep you connected no matter where you go. 
10. Pondicherry, Tamil Nadu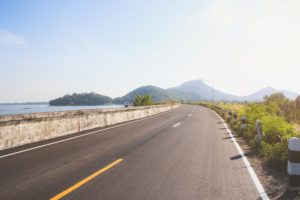 And last but not the least, if you are scouring for a place more reposeful and relaxing, Pondicherry might just be the right choice. With its French colonial-style villas, quaint little cafes, soothing beaches, and backwaters to the Auroville Ashram, The Union Territory attracts tourists and digital nomads from all over the world.
Pondicherry with a range of hotels and homes has high-frequency internet connectivity. You can work in peace while enjoying all that Pondicherry has to offer. October to February are the ideal months to visit Pondicherry. 
Key Note
India is an enriching country that needs as much organising as possible; in addition to choosing the best season and location; ensure all your documentation is in order. Unforeseen circumstances could pop up, so be prepared
Once you step in, you'll be mesmerized with both the dazzling colours of India and its wonderful people. Once you're prepared you can sit back and enjoy the journey. 
So, what are you waiting for? It's time for some packing.