Minecraft With RTX: The Best RTX Games Experience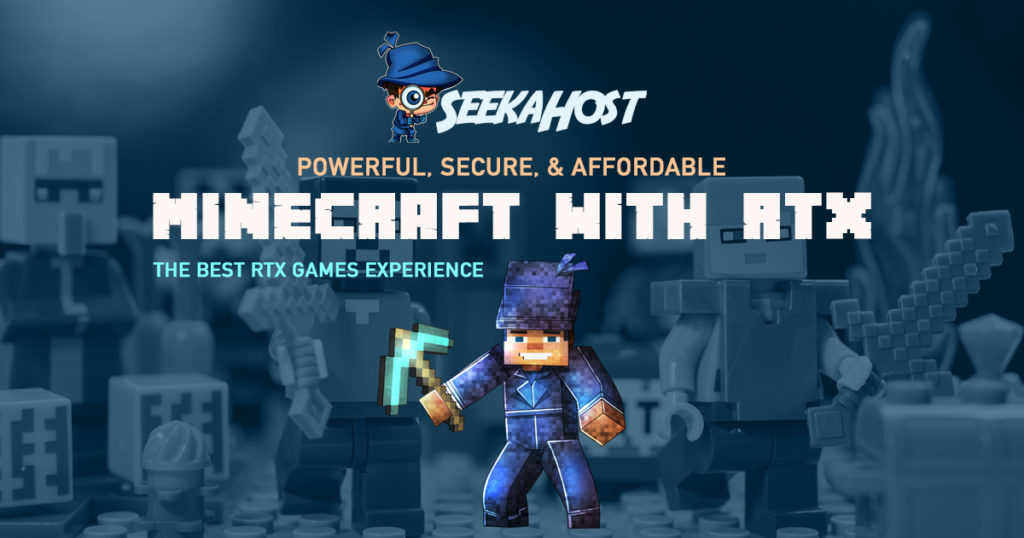 If you were looking for the Minecraft RTX release date, I got good news for you!
Today morning when I was looking for best RTX games list, I just found about how to play Minecraft with RTX for Windows 10 which you can play on Windows 10. This is excellent news, and it is now available to download and play online.
Minecraft Graphics Looks Better Than Real Life In Minecraft With RTX
You can play Minecraft Online Free at SeekaHost here and have the best experience. SO, you know what is evolving in the game of Minecraft gaming.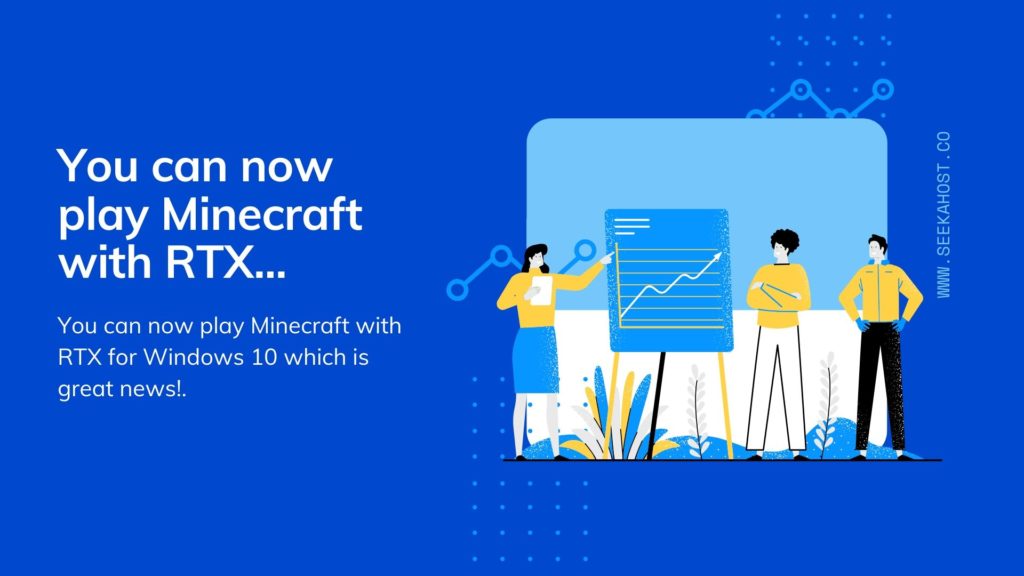 The Nvidia's RTX ray tracing Minecraft with RTX beta for Windows 10 gives the full virtual experience of the physical materials, and the path-traced rendering is such high level. I just loved what I see, and you can see it yourself on the below video.
The visuals are eye-catching and make the players want to keep playing all day with multiple players.
We are seeing thousands of people joining the free play Minecraft online game servers at SeekaHost.
What do you need to play Minecraft with RTX? 
You need a powerful PC to experience the full capabilities of Minecraft with RTX and its latest features.
The sights are jaw-dropping and make you want to drive deeper into the online game. This is by far the best of RTX games I have ever seen, and now I am glad we launched the game servers to the world of gamers.
Now you can download the game and start playing online by joining the servers to create your own Minecraft servers and invite the player to enter your server. This is a great way to earn money online playing the game.
Minecraft with RTX Beta | Official Worlds Tour
The future of Minecraft with RTX
It shows that the Minecraft with ray tracing is so good and hooks the players to play for hours at their seats. We are seeing online server usage increasing like never and more and more people joining the game servers ever hour.
The future of Minecraft with RTX is going to grow so big, and I expect millions of more people will start playing the game.
At SeekaHost we expect 1 million new users to join our Game servers and start playing the Minecraft with RTX.
This is excellent news for all you who wish to start your own Minecraft servers and build a business around the game you love playing.
You can look online for Minecraft RTX beta download or get it on the official website here.
You can read more about the Minecraft NVIDIA RTX questions on this website.
Everything about how to access the Minecraft with RTX beta version is on that website and follow the instructions if you are not currently on a Minecraft Win 10 Beta.
If you have any questions about how to play Minecraft with RTX, ask our support team at SeekaHost Game servers.