TransferWise Borderless Account Review 2021: Best Multi Currency Electronic Accounts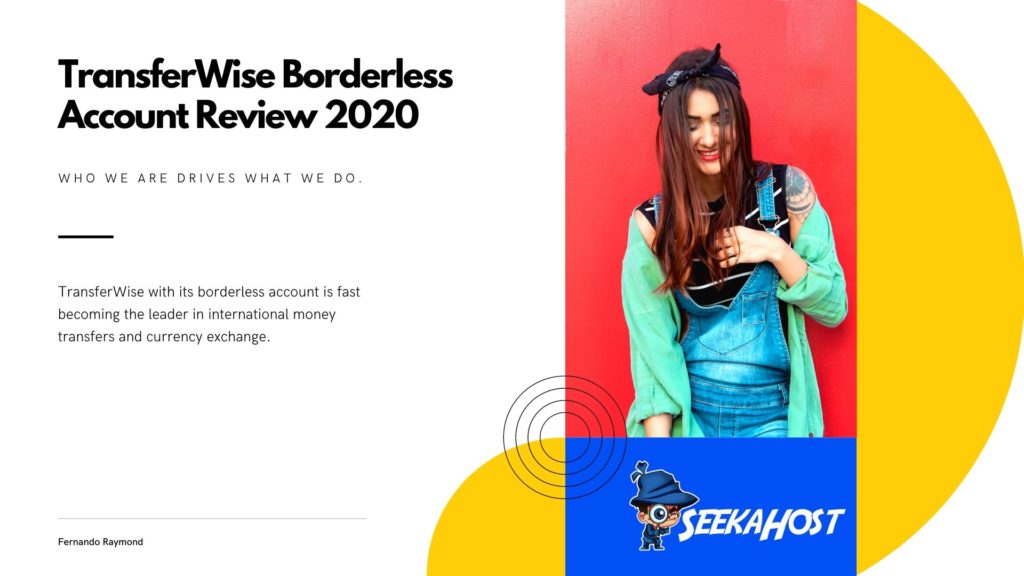 I started to use the TransferWise Borderless Account recently and in this review, you will get to know everything about TransferWise for business and how to open a bank account.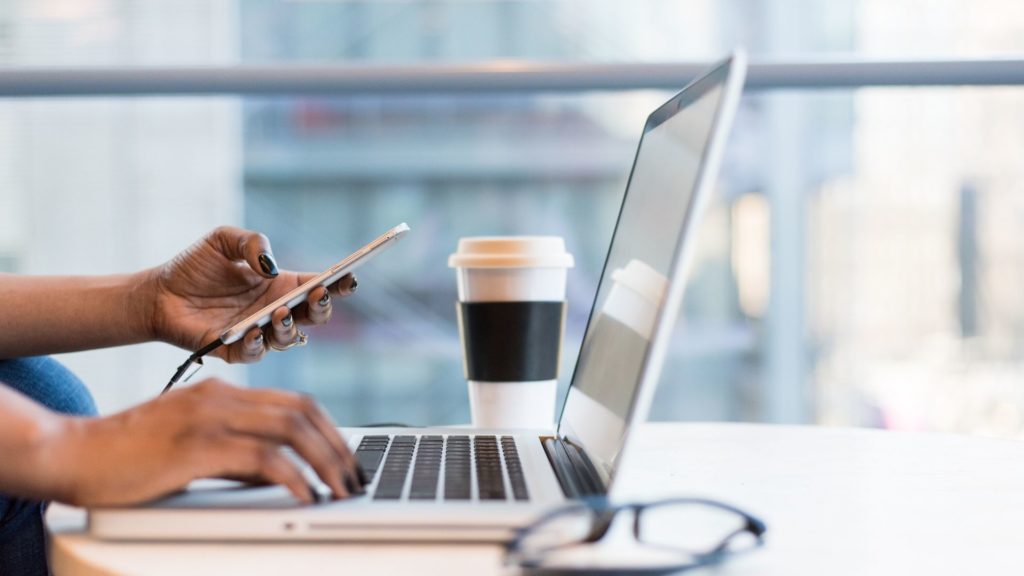 How much time does it take for you to do a regular fund transfer? A couple of minutes, right? And it might just be a couple of seconds if you have a fast Internet connection.
Now, what about International fund transfers? 
Well, cross border money transfers, especially those that include a change in currency require much more time. They often have a lot of hidden charges too. But, that is starting to change. 
TransferWise with its borderless account is fast becoming the leader in international money transfers and currency exchange. 
Sources suggest that over 5 million people are using TransferWise. The average amount that moves monthly through TransferWise is around $4 million.
Most users consider it user-friendly, safe, secured and the lowest cost option available.
So, what exactly is this TransferWise borderless account? 
It is simply an online account that allows you to hold money in over 40 different currencies. But, it is not your usual bank account. 
However, with the TransferWise borderless account, you can send and receive payments. If you have a personal account as a European citizen, you get a free debit card to spend in any country in any currency.
But does it actually make sending money easier and cheaper? Is it actually the best option for you? Can you trust the TransferWise borderless account? Is it good for freelancers, frequent travelers, and expats? 
Here is an in-depth review of TransferWise's borderless account. This will help you find answers to the above-mentioned questions.
Ease of Operation
Opening a borderless account with TransferWise is extremely easy. All you need is an email id and password. You can practically make or receive your first payment within minutes of logging in. 
It also has a mobile application which makes it easier for you to pay and receive money while on the go. 
Ease of operation and fast login is usually a plus point. But, quite a few people feel this could be an indication of a lack of security. 
When I first started using Transferwise, I too had a similar concern. It would have been nice if the platform had a couple of more steps that involved getting to know me, before making the payment. That would have reinstated the feeling that it is a secure platform. 
This brings us to our next point. Is the borderless account safe? Can you trust them with your money?
Security
TransferWise is registered with financial authorities in multiple countries. 
It is a licensed money remitter in some states in the USA, operating under the supervision of the concerned authorities. It is registered with the Financial Crimes Enforcement Network (FinCEN) in the USA. And in the UK, the Financial Conduct Authority (FCA) regulates its operations. In all the countries that they operate, they adhere to the regulatory standards.  
Also, they hold your money in a separate account. In the worst-case scenario, where they go bankrupt, your money will still be safe. 
Another point showing that the TransferWise borderless account is safe is that, if you lose your debit card, you can immediately get it frozen. You can order for replacements through the web interface or through the app.
Cost
The most important reason why people (including me) shift from their traditional methods of international money transfer (Payoneer in my case) is the cost. 
TransferWise is a cost-efficient way of transferring funds across borders. And in different currencies. 
But, is it actually a low-cost alternative?
For most currency pairs, TransferWise charges a fee of less than 1% of the total amount of your transaction. The charge depends on the currencies that you are exchanging. Along with the country to which you are sending the money.
This is extremely cheaper than a transfer routed through most banks. 
Also, you will have to pay a similar fee for the use of your debit card. The ATM facility linked to the card allows you to withdraw  $250/£200 or equivalent every month. If you exceed this limit a charge of 2% is levied on the total amount of the withdrawal. 
There is a very low fee that you would have to pay on adding money to your borderless account. It is 0.35% in the USA. But adding GBP in the UK through wire transfer is free. 
Free transactions include: 
Opening an account

Spending from the account, 

Receiving payments, and 

Transfers between borderless accounts.
All in all,  TransferWise Borderless account IS a low-cost alternative. If you understand the fees mechanism well  you will be safe from unhappy surprises later.
And that is quite easy to do with their transparent ways.
Transparency
While making International transfers or during currency exchange, people often complain that they were not aware of the charges that would be imposed. 
This, however, is not the case with a TransferWise borderless account. They charge you a mid-market rate. 
This means that it is both the best rate that you can get and also there are no hidden fees. 
While using the service, it is mentioned upfront, what percentage or fixed fee you will have to pay for the transaction.
Service Coverage
TransferWise's borderless account has a very huge service coverage. 
Currently, the facility is available in the following countries – Australia, Austria, Belgium, Bulgaria, Croatia, Cyprus, Czech Republic, Denmark, Estonia, Finland, France (only Metropolitan), Germany, Hungary, Iceland, Italy, Ireland, Latvia, Liechtenstein, Lithuania, Luxembourg, Malta, New Zealand, Norway, Poland, Portugal, Romania, Slovakia, Slovenia, Spain, Sweden, Netherlands, United Kingdom, United States, Switzerland. 
The British Overseas Territory of Gibraltar and British Crown Dependencies Guernsey, Isle of Man, and Jersey also come under the service coverage. 
Talking about the currencies, with the TransferWise borderless account you can hold balances  in the following currencies – GBP, EUR, NZD, AUD, CAD, USD, AED, IDR, PEN, ARG, ISL, PHP, INR, POL, BGD, JPY, PKR, CH, CLP, CNY, CZK, DKK, EGP, GEL, HKD, HRK, HUF, KES, KOR, LKA, MAD, MXN, MYR, NGN, NOK, NPR RON, RUB, SEK, SGD, THB, TKR, UAH, VND, ZAR
Additionally, the debit card can be used in all places that accept a MasterCard. This is an additional advantage.
With such comprehensive coverage, the borderless account is a one-stop solution for most users.
Customer Support
You can get TransferWise customer support services in English, French, Spanish, German, Polish, and several other languages. 
While a lot of people feel the lack of telephonic support, the basic live chat support and information available on the website is mostly enough. 
So, is there no downside to a TransferWise borderless account? Apparently not. 
Here are some of the shortcoming of this near-perfect currency exchange:
Fund transfers via cash or cheque are not possible. You can only add money through bank transfers or debit or credit cards.

All countries and currencies still not supported. 

If you are sending payments, the recipient should have a bank account. This might pose problems for some people.

The recipients will not be able to get cash pickups. Neither can they transfer the amount received to their mobile wallets.

If the transaction is of an amount of more than $10,000, traditional foreign exchange services providers are the cheaper options.

There is no credit card facility and it cannot be used as security, for example, for lending a car.

There is no overdraft facility available.
This means that the TransferWise borderless account is not a replacement for your basic bank account. However, it is a welcome addition for those who frequently transact in different currencies and across different countries.
TransferWise Borderless Account for Expats, Travellers, and Freelancers
Still, confused about using the TransferWise borderless account?
Here are three factors that can help you decide:
If the countries and currencies that you want to transact in are covered by TransferWise, you can use it. If you don't find the required country or currency, it is best you consult the official website and decide accordingly.
If you need a foreign exchange account for transactions below $10,000, TransferWise is the lowest costing alternative. Making use of mid-markets rates is a wise choice. For transactions of higher value, use traditional channels. 
Just like all online payment portals, TransferWise is easy to operate only till you know your way around the Internet platform. If you are not that tech-savvy, it is advisable that you gather enough knowledge first. (You can use their help center) And then make use of the platform or application.
TransferWise borderless account is a new age method of transacting in a market that is becoming increasingly global. It is everything that you can ask for and in most cases an option that is perfect. Depending on your personal requirements, you can easily decide if trying the borderless account from TransferWise is a wise option for you or not. 
Sources:
Please include attribution to https://www.fernandoraymond.com/ with this graphic.