7 Best TransferWise Business Account Review: Facts, Fees, Requirements & Limits To Know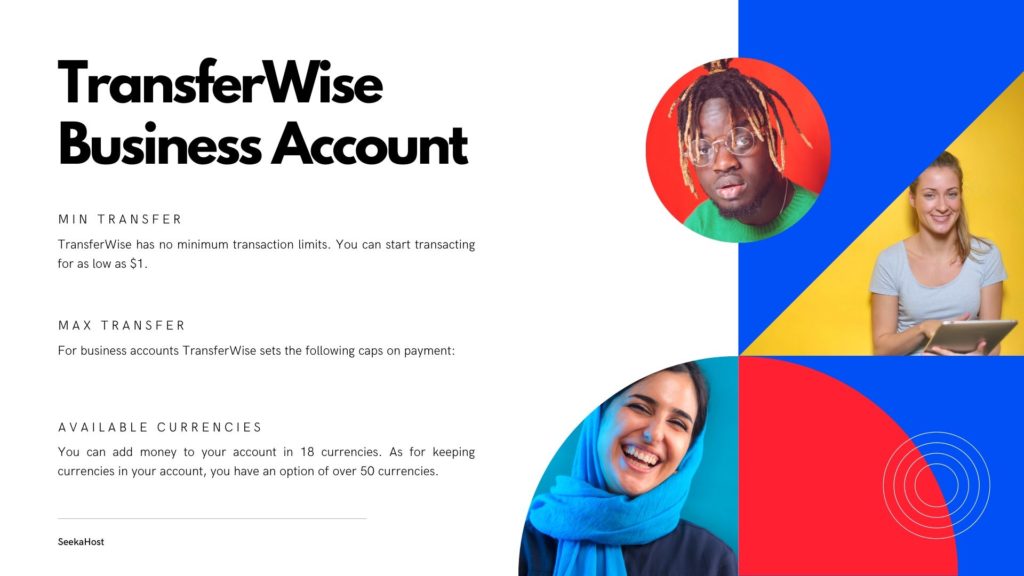 I was hearing so much about the TransferWise business account and I started using to pay our overseas contractors and consultants who works for ClickDo digital agency and my hosting company SeekaHost.
I wrote about the TransferWise Borderless Account Review if you want to get the details about the borderless account and on this review let's looks at about everything you must know about the TransferWise Business Account Facts, Fees, Requirements & Limits before getting an account for free.
About TransferWise Business
Since its inception in 2011, TransferWise has always been marketed as a revolutionary change in the currency exchange and fund transfer sector. 
Challenging the traditional sector, TransferWise offers real exchange rates for a currency change. 
The company valued  $4 billion after its secondary funding in May 2019.  It is no doubt a great option for personal use. Yet, not many people know the efficacy of TransferWise business accounts.
Even before TransferWise officially launched its specific business account, business users had used the platform for fund transfers worth £1 billion.
Now, setting up a personal account is a matter of minutes. But, setting up a business account takes a couple of more steps for verification. As a result, it offers more benefits and a higher level of security too. 
Sources suggest that TransferWise helps its customers save a lot on international fund transfers. They charge a mid-market rate and have no exorbitantly high charges. And these savings have been estimated to be somewhere around £1bn each year. 
Well, that's a lot, right? So, then what exactly is TransferWise for Business? What are the fees or rates? What countries is it available in? What currencies does it support?
Let me tell you more about the TransferWise business account through some interesting numbers.
TransferWise Business Account facts
1. Min Transfer
TransferWise has no minimum transaction limits. You can start transacting for as low as $1. 
Once you log in with your Google/Facebook id and add a password, you will receive a security code on text and mail. After this verification process, you are ready to make your first transfer. 
2. Max Transfer
For business accounts TransferWise sets the following caps on payment:
The maximum amount that can be transferred in one transaction, each day – $3,000,000 

The maximum annual limit (365-days rolling period) – $5,000,0003.
3. Available Currencies and currencies
TransferWise offers its services in 50+ countries. 
You can add money to your account in 18 currencies. As for keeping currencies in your account, you have an option of over 50 currencies. You can always convert money between these currencies at the real exchange rate.
For receiving money from other people, there are 8 currencies:
AUD from any Australian bank account

EUR from any bank that is denominated in EUR

GBP from any UK bank account

NZD from any bank in New Zealand account

PLN from a Polish bank account

SGD from any bank account in Singapore

USD from any US bank account

RON for any Romanian bank account (Only available for people in Romania and the UK)
And it is not just helping users save huge sums in bank fees, but TransferWise is expanding in other sectors too. The borderless account is now available in 170+ countries. Not to mention, they have an accompanying debit card too.
BPCE, the second-largest bank in France as well as neobanks Monzo and bunq had signed up with TransferWise in 2018. They now offer TransferWise's services to their 15 million customers through API.
4. Speed of Transfer
TransferWise aims to offer fast and reliable money conversion and transfer. 
20% of their international transfers are instant i.e. take less than 20 seconds. At max, it can take 2 days for the transaction to complete. 
How much time it takes for your transaction to process depends on certain factors. These include the countries, the currencies, type of transaction, what time you make the payment, and the security checks involved. 
To keep you protected from any sudden changes in the forex market, TransferWise guarantees the exchange rate value for 24 or 48 hours. 
5. Fee Structure
TransferWise Business account has the following fee structure:
Creating your account – Free

Fees to send money – Fixed 65p (Varies according to currencies)

Holding balances – Free

Get bank details for receive currencies – A fixed one-time fee of £16

Receiving money EUR, USD, GBP, AUD & NZD – Free

Adding money – 0.2% fixed charge 

Currency conversion – variable charge of 0.35% – 3%
Now, this kind of fee structure highlights the fact that it is a more suitable option for transactions of lower value.  
How?
Well, TransferWise charges businesses a percentage of the amount that is transferred. This means that as the amount grows, so does the charge. 
If you want to transfer funds of value more than  $7000/ £4000/ €4500 / 9500 CAD or AUD, traditional options are better. 
Also, TransferWise itself makes it pretty evident that it is for small transfers. When you transfer huge amounts of money, there are more questions that you need to answer. Many users have complained that while making hefty transfers the process becomes lengthy. 
TransferWise's borderless account promoted the ease of transferring small sums without heavy charges. And that is what it is best suitable for. 
6. Card Pricing
If you order a TransferWise debit card, you would incur the following charges:
Getting a card – fixed charge of $9

Spending the currencies in your account – Free

Currency conversion – 0.35%-3%

ATM withdrawals – Free up to $250 / month, thereafter, a fee of 2%
7. Batch Payment Limits
TransferWise allows businesses to make batch payments to multiple employees, freelancers, suppliers, and investors around the world in one go.
For every batch payment that you set up, you can pay to up to 1000 people at the same time.
This is one of the most useful features of the business account. Instead of having to set up multiple payments, you can create a batch payment. And get over the task of making payments in just a few minutes. 
TransferWise for Business
TransferWise business account is a reliable one-stop solution for small, medium, and even large businesses. It surely has several advantages over banks and other platforms. But, before you take the plunge and trust TransferWise it is wise if you understand whether or not the platform suits your specific needs. 
Taking a look at the TransferWise Borderless Account Review will be evident to know that from speed to efficiency, and low charges, it stands victorious in almost all factors of judgment. A comprehensive and bias-free review would also help you ascertain the utility of the TransferWise business account for your business.